Looking for an electric toothbrush that will meet your dental needs? Look no further than the ATMOKO Toothbrush!
This post is in partnership with ATMOKO.
Maintaining oral hygiene is one way I keep an eye on my family's health. I understand that many children find it tedious and time-consuming, but I remind my own children that brushing their teeth is a daily chore that helps them avoid cavities, gum disease, and a variety of other problems connected to poor dental hygiene. It's true! It's not only what we put in our mouth that matters but how we take care of it, which leads to a healthy heart, mind, and body.
Have a Healthier Smile with the ATMOKO Toothbrush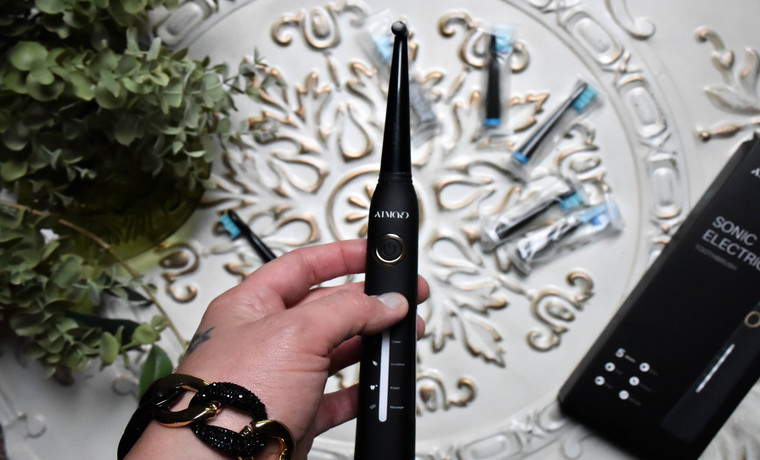 When it comes to oral hygiene, I'm a stickler for having a high-quality toothbrush that meets my dental needs. Take charge of your oral health with the ATMOKO toothbrush, a powerful electronic toothbrush boasting five cleaning modes that keep your pearly whites sparkling. It always feels like I had had teeth professionally cleaned by a dentist each time I use the ATMOKO toothbrush. Its sophisticated, artful design goes unnoticed. I love how this electric toothbrush can be operated in five different modes. It adequately covers different areas of the mouth where a manual toothbrush cannot. Thanks to the oscillating, rotating, and pulsating technology; it removes up to 100% plaque as opposed to a manual toothbrush, too.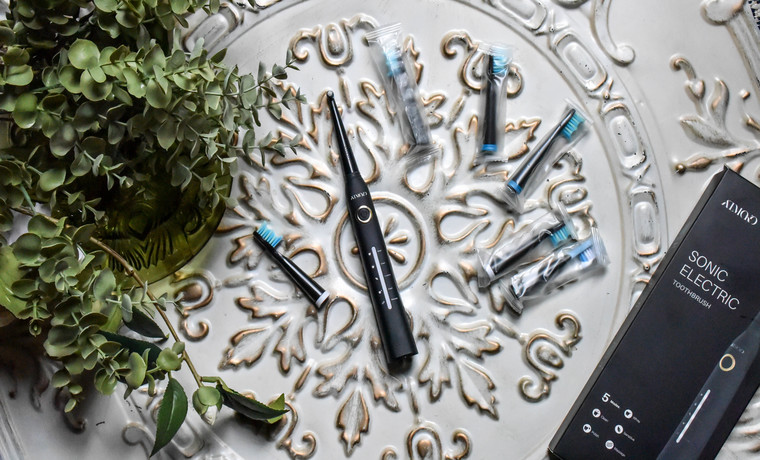 ATMOKO sonic toothbrush helps us confident ATMOKO sonic power toothbrush adopts unique sonic technology with industry-leading, which delivers TRUE 40,000 strokes per minute for an adult to 10x effectively remove stains and debris than a manual toothbrush.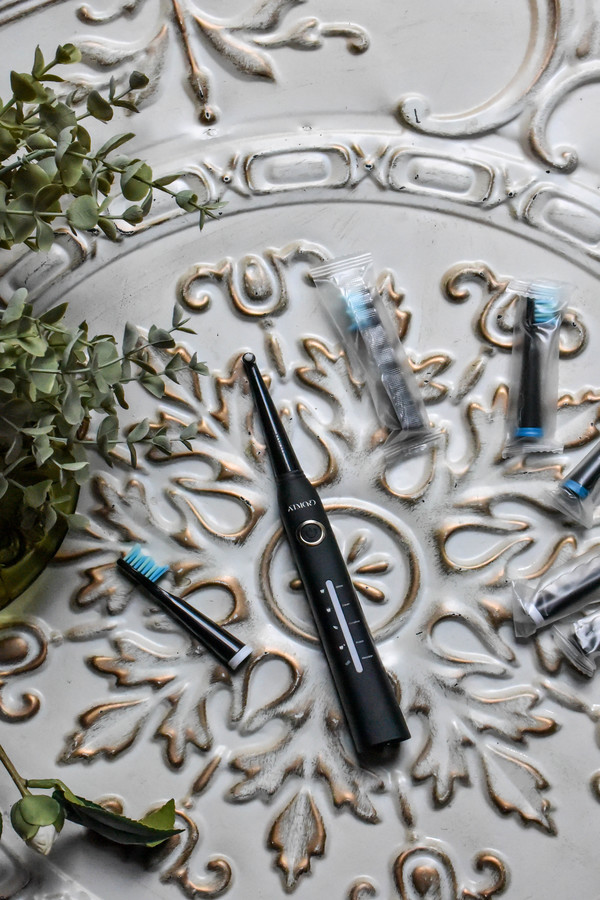 Electric toothbrushes for adults package comes with 8 brush heads for nearly 2 years to use. Wave-shaped sonic toothbrush bristle in cooperation with 5 cleaning modes, the powerful sonic electric toothbrush brings your teeth-brushing experience to the next level.
Includes
◊ 6 Normal DuPont Brush Heads
◊ Tongue Scraper Head
◊ Interdental Brush Head
◊ Brush Head Protect Cover
◊ USB Charging Cable
You can purchase the ATMOKO toothbrush for $27.99 on their website.