This post is in partnership wtih Thin Air Brands.
There is one mouse in the house that parents will tolerate. With the flip of a flashcard, Dr. STEM Toys introduces Einstein, the world's brightest mouse, who can test a child's knowledge of animals, colors, numbers, and nature. Electronic flashcards from Ask Einstein ($24.99) are a delightful method to load a preschooler's brain with facts and figures that will last a lifetime.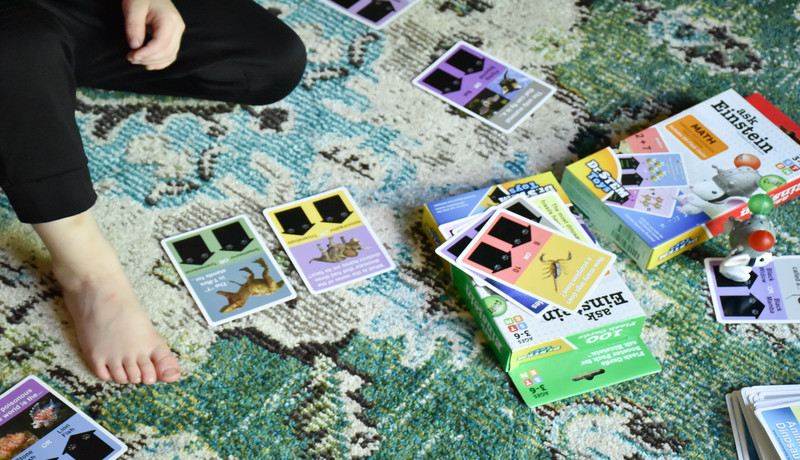 Beat the Summer Slide with Ask Einstein Flashcards
---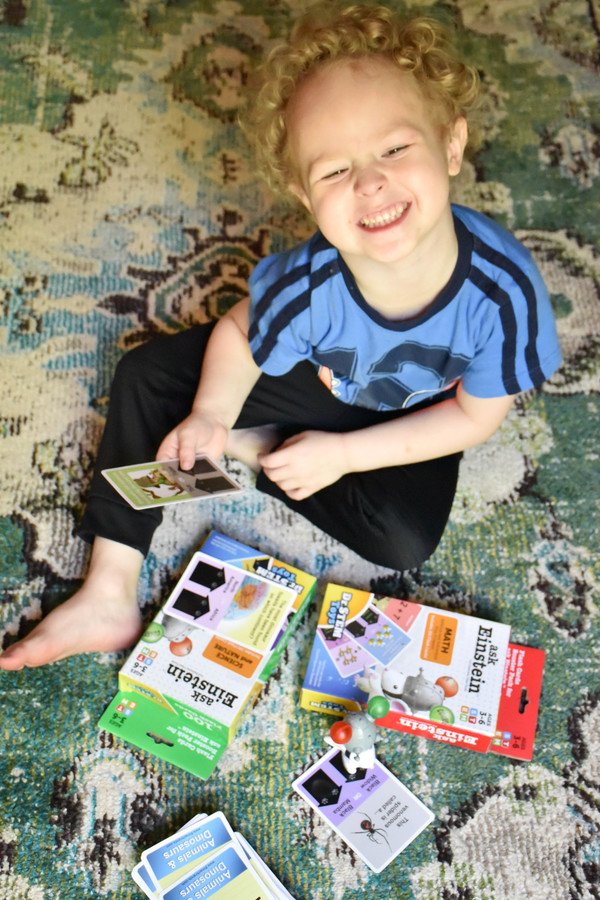 What is the lifespan of a Galapagos Tortoise? Ask Einstein will give a choice of this or that, either 177 years or 303 years, for your child to determine an answer. It takes the tradition of flashcards to the next level! Place the mouse over the chosen answer. When you place the mouse on the correct answer, his massive brain-scanning helmet will light up green. Bonus noises are played in honor of a correct response. Einstein's helmet flashes red and sounds off a siren whenever a child chooses the incorrect answer. Suddenly, facts and figures are transformed into a fun game! It's a great way for kids to quiz themselves or have their parents help them learn to read.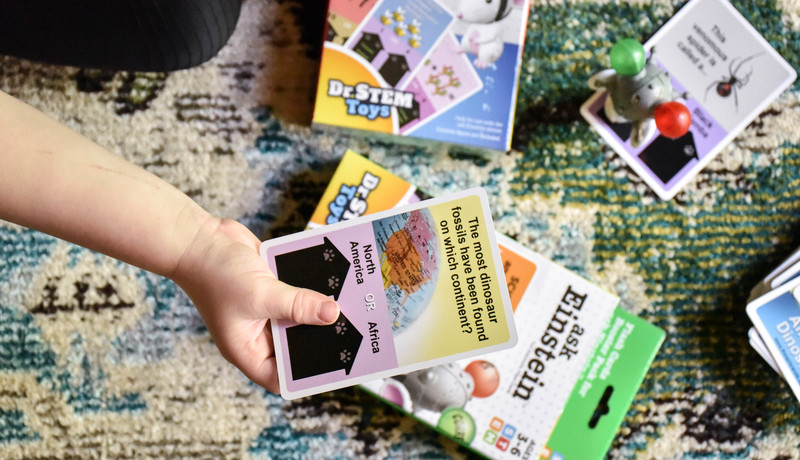 Since its inception in the mid-1990s, STEM (Science, Technology, Engineering, and Math) has evolved significantly. It wasn't until the early twenty-first century that it became popular. It's more popular than ever before! STEM was long considered as a curriculum in the classroom, but it is now easier than ever to teach and reinforce at home. Want to help prevent the summer slide this summer? I can't think of a more entertaining yet educational game than these Ask Einstein Flashcards! I love that my 3-year-old son and I can play with this together. It's a great for him to simultaneously learn and have fun at the same time.