Today, I'm sharing ways you can expand your gardening potential during the cooler months.
This post is in partnership with Responsival and may contain affiliate links, in which I will make a commission if you purchase via the links.
Gardening is one of the best ways to reduce stress and anxiety! Research has shown that when people are in natural settings, such as an outdoor garden, the levels of cortisol are significantly reduced. Tending plants indoors can also bring similar feelings of connection to nature. Don't let limited outdoor garden space or weather daunt you from starting a winter garden. With the right amount of light and care, you can create a calming atmosphere with houseplants. You can also cultivate your own herbs, small fruits, and leafy greens indoors (or outdoors) — even in small spaces. Today, I'm sharing ways you can expand your gardening potential during the cooler months.
---
Enjoy the Outdoor Space
---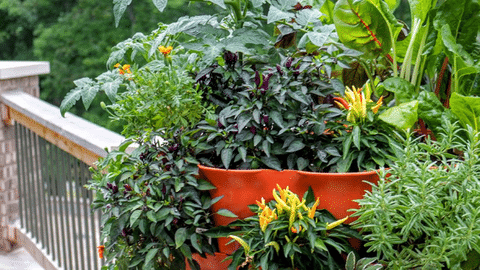 Prefer an outdoor garden? Winter evergreens will liven your mood, especially pinus mugo, also known as winter gold, which is one of the beautiful shades for winter! The olive green foliage turns into a deeply rich, gold hue as the weather gets colder. Plants like coneflower and hydrangea become even more captivating in the winter, as well as perennials or woody plants. These plants are capable of developing an interesting pattern in the winter months. Have a small space? A winter balcony garden is a great way for anyone living in an apartment to spruce up their balcony.
---
Grow Edible Herbs
---
Potted herbs are the easiest way to have an indoor garden while also spicing up your favorite dishes! Plant rosemary, sage, or parsley in a small pot near a window that receives an adequate amount of light. Don't fret if these herbs take their time growing. These herbs are apt to grow quickly once they start growing! Another great option is basil if you have a south-facing window that receives an ample amount of warmth and light.
---
Create a Calming Atmosphere with Houseplants
---
There are an array of houseplants to choose from that will beautifully flourish indoors during the winter! Some of these plants include croton, English ivy, dracaena, and aloe. Looking for something that will blend in with your holiday décor? Look no further than seasonal flowers like Christmas cactus, poinsettia, or amaryllis. However, keep a careful eye on these plants since some of them don't thrive well in low light and humidity. Move plants to the sunniest windows in the home and water plants carefully. Washing dust off leaves and grouping plants together can also help them last longer.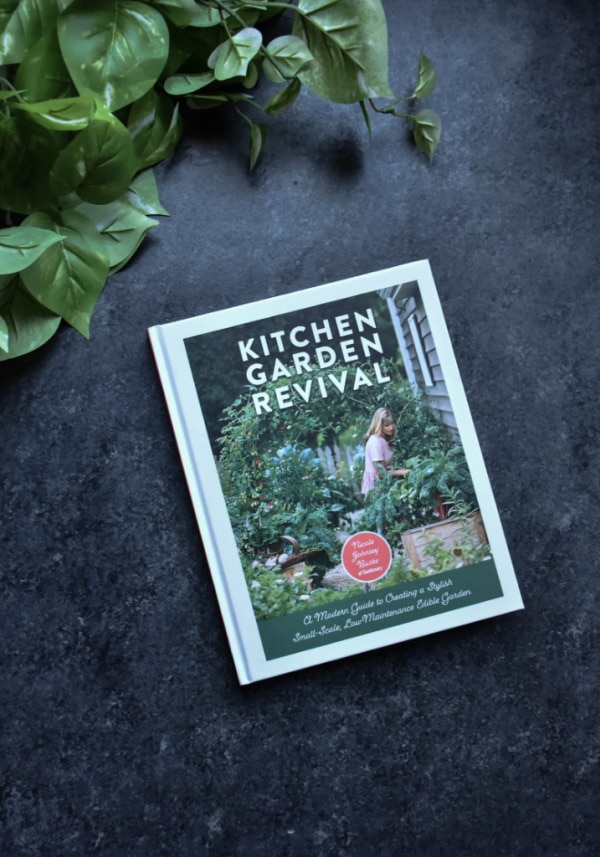 Need more inspiration? One of my favorite gardening books is Kitchen Garden Revival by Nicole Johnsey Burke. Kitchen Garden Revival is an accessible step-by-step guide to designing, planting, tending, and harvesting a modern kitchen garden, with plant lists, how-tos, and seasonal care instructions. Unlike other kitchen gardening books, this title features lush, full-color photographs of dozens of designed and productive kitchen gardens to draw inspiration from.