This post is in partnership with Brandless.
There isn't a standardized definition of clean in the beauty industry, but Brandless is on a mission to define it. There is a lengthy list of ingredients that they refused to use in their beauty products, including phthalates, parabens, synthetic fragrances, and sulfates as well as many other ingredients that you wouldn't consider. Back and better than ever, Brandless recently reopened and is now under new ownership! Not familiar with the brand? Not only they carry cruelty-free beauty products, but they also have everyday essentials from essential oils and supplements to non-toxic cleaners. The philosophy of people first and doing what counts is still the core of the company. Right now Brandless is going back to the basics yet they have new products underway.
Brandless is Back and Better Than Ever
---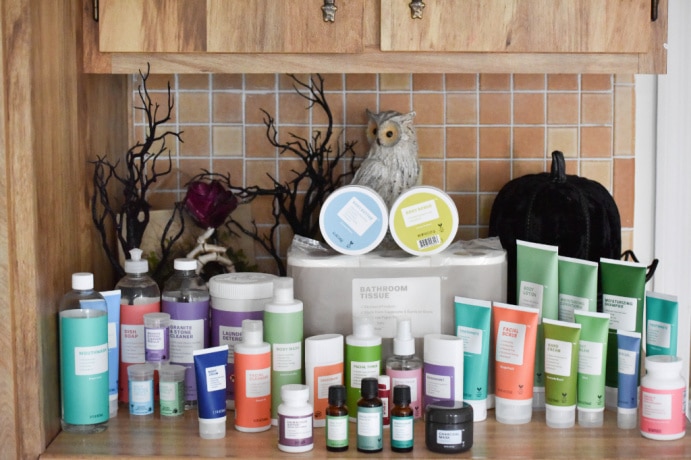 Between moving and unpacking, this past month has been a whirlwind of busyness! Stocking up on everyday essentials before moving makes the transition into a new home much easier. That's why the Brandless is Back bundle couldn't have arrived at a more suitable time! Valued at over $260, this bundle has over 40 products that have made this past week seamless without me having to scramble to think of all the things that need to be re-stocked.
While I haven't had a chance to try out all of the products, I'm obsessed with their beauty products! Some of my top favorites are the Grapefruit Facial Cleanser, Lemon Verbena Body Scrub, Hydrating Rosewater Facial Toner Spray, and Grapefruit Facial Scrub. For just $100, you can purchase the Brandless is Back bundle to stock up on your favorite everyday essentials. Plus, you can get $5 off your next order with coupon code $5OffIG at the online checkout. Who says better has to cost more?