This post is in partnership with Family Gifts Co.
From autumnal forests to long and winding roads, custom canvas prints from Family Gifts Co. are more than just a pretty picture! Their custom canvas prints are made with the intention to cherish for years to come. Each canvas print can be personalized with the names of people that have a special place in your heart, whether it's friends, family, or a significant other. You can also have your canvas print customized with your pet's name!
Custom Canvas Prints at Family Gifts Co.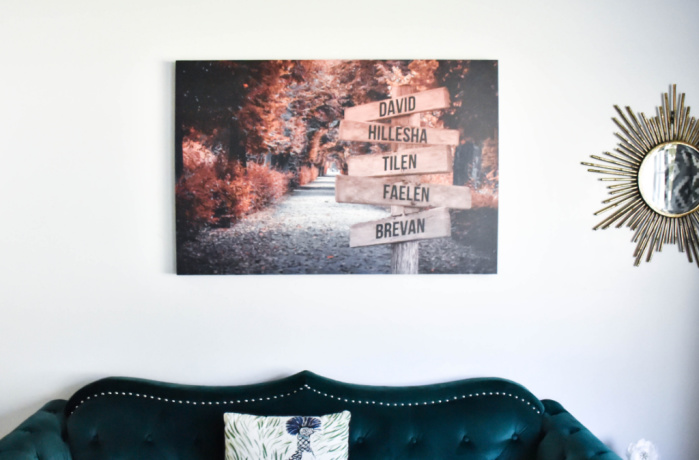 Autumn has always been my favorite season! It is a beautiful season that is filled with smells, colors, and harvest abundance. I love when the lush green leaves slowly fade to the loveliest hues of orange and yellow carotenoid pigments as well as crimson red and deep purple anthocyanins. I also love the autumnal scents wafting in the cool, crisp air. That is just a mere sampling of autumn's magic. While the autumnal season is behind us, I couldn't help but opt for the Woods Path Color Multi-Names Premium Canvas 2 to add to our new home. It's truly a gorgeous canvas print, everything from the lettering to the quality. Not only it reminds me of my favorite time of year, but it's personalized with our names!
Looking for custom canvas prints? Look no further than Family Gifts Co.! Family Gifts Co. has a vast selection of canvas prints to choose from for your home. You can connect with them via Facebook and Instagram.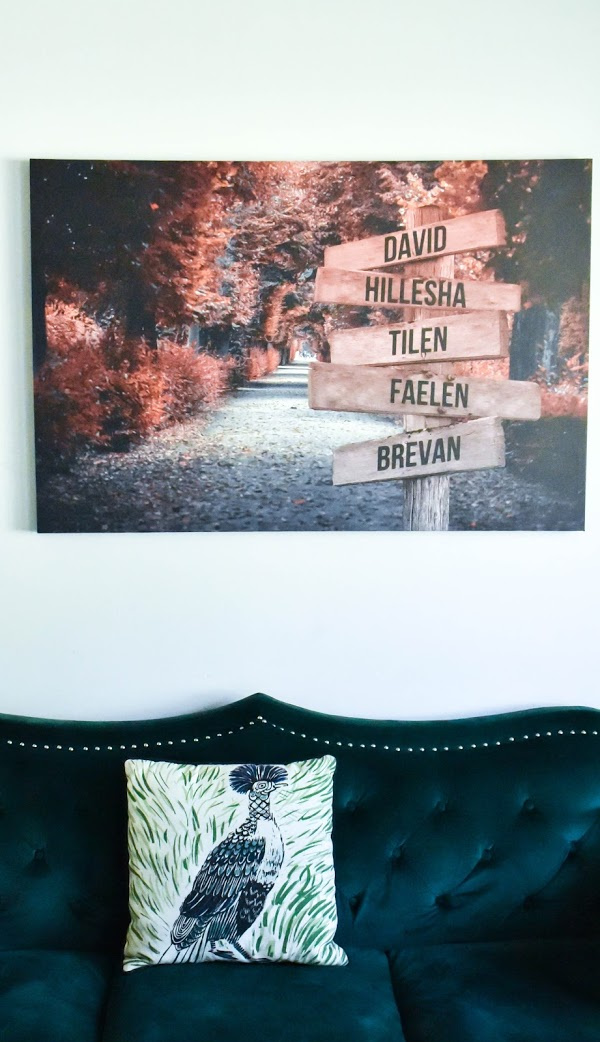 "Home is where love resides, memories are created, friends always belong, and laughter never ends."