This season, discover the ritual for dry skin. The Erno Laszlo Ritual Starter Set ($115) provides maximum hydration for a youthful glow.
This post is in partnership with Erno Laszlo.
In 1937, Dr. Laszlo ventured West. He counted the biggest movie stars among his clients for the next three decades, from Greta Garbo and Ava Gardner to Audrey Hepburn and Marilyn Monroe. Nevertheless, in 1939, he chose to settle in New York City and open his posh U.S. institute on Fifth Avenue.
Erno Laszlo was nothing short of a revolutionary. The Hungarian dermatologist was the first to:
– Formulate sunscreens
– Introduce products with pH balance
– Design water-based products for oily skin
– Develop skincare for men
– Create a skincare program for teens
– Prescribe personalized skincare rituals
I was first introduced to Erno Laszlo over a decade ago and love that they have greatly evolved over the years. They have recently developed a strict set of clean standards and have been working over the last few years to eliminate 51 potentially harmful ingredients from all of their new and existing formulas. Please keep in mind that the United States currently only bans 11 ingredients, so Erno Laszlo is going above and beyond to ensure that their products will be completely clean by the end of 2021.
Erno Laszlo is also committing to the New Plastics Economy and partnering with the Ellen MacArthur Foundation. The Ellen MacArthur Foundation is an organization on a mission to accelerate the transition to a circular economy. This will help ensure that all of Erno Laszlo's packaging and practices are sustainable by 2025.
Discover Erno Laszlo with Their Ritual Starter Set
---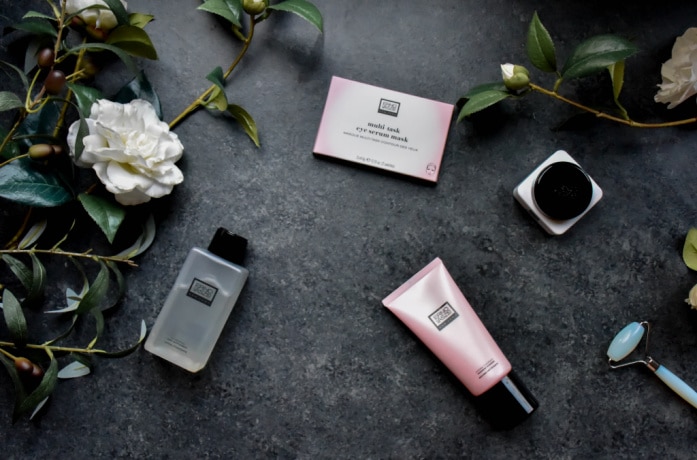 This season, discover the ritual for dry skin! The Erno Laszlo Ritual Starter Set ($115) provides maximum hydration for a youthful glow. It's a must-have for instantaneous and lasting moisture. With regular use, skin looks and feels deeply hydrated, nourished, and luminous. This set includes their Hydra-Therapy Foaming Cleanse, Hydraphel Skin Supplement, Multi-Task Eye Serum Masks, and Hydra-Therapy Memory Sleep Mask.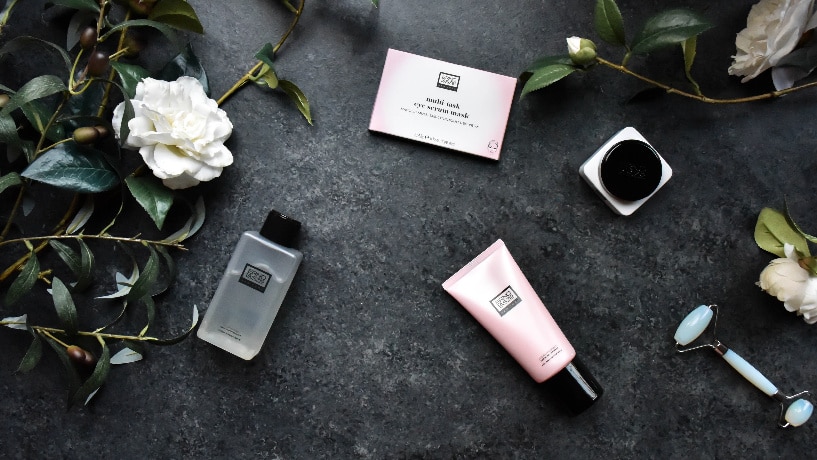 Looking for a gentle cleanser? Look no further than the Hydra-Therapy Foaming Cleanse! This cleanser not only gently removes dirt and oil without stripping the skin's natural moisture, but also provides long-term skin rejuvenation. It removes make-up residue flawlessly, making my skin feel soft yet firm. I am able to use this cleanser every day without any problems at all. Marula Oil, the key ingredient, brings antioxidants and nourishing fatty acids to hydrate and soften. Shea Butter's conditioning fatty acids renew skin and target signs of aging.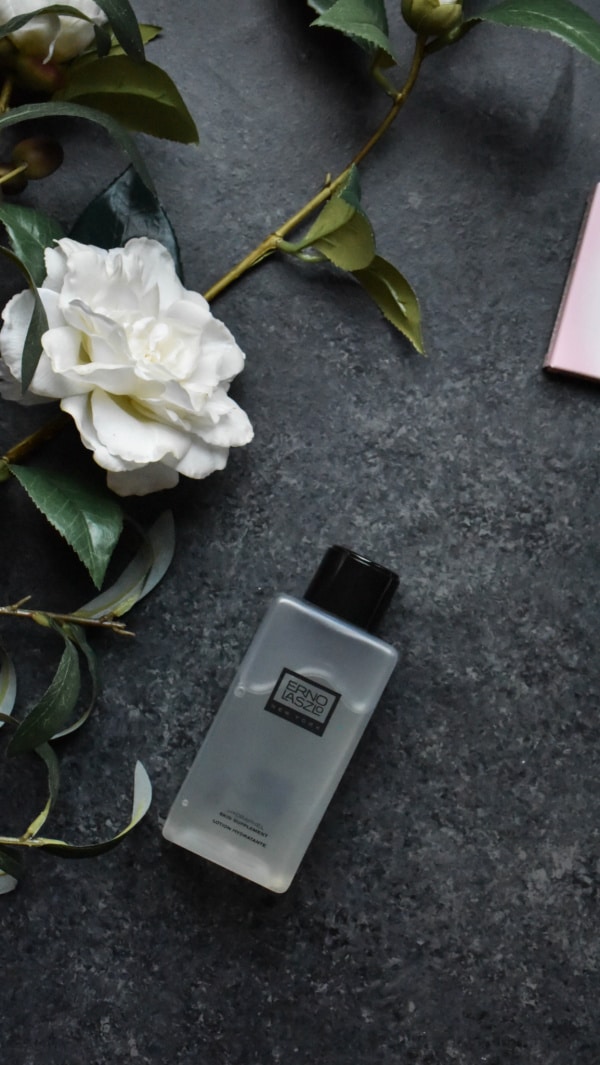 The Hydraphel Skin Supplement is formulated with a powerful combination of ingredients to harmoniously together to soothe skin and balance pH. Pro-vitamin B5, a penetrating moisturizer, provides antioxidant protection and improves the healing mechanisms as well as the skin's essential moisture barrier. Comfrey root is a soothing source of relief to irritated or sensitive skin, to soothe as it facilitates skin healing and renewal. In addition to all these wondrous benefits, this product helps the skin absorb moisturizers and serums better.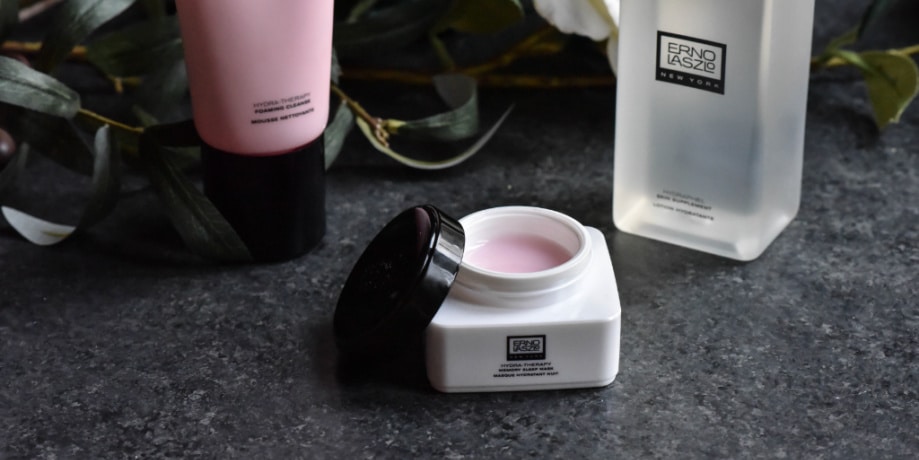 A nightly beauty routine isn't complete without their Hydra-Therapy Memory Sleep Mask! The Hydra-Therapy Memory Sleep Mask is a revolutionary facial mask that is worn overnight. It gives the skin the hydration it needs while you sleep, with highly concentrated prickly pear extract and vitamin E that secure moisture to the skin and increases firmness + elasticity.
A little support can always be used to achieve a well-rested look since there's nothing worse than hearing, "You look tired." Their Multi-Task Eye Serum Masks are the wake-up call that your eyes need! These eye patches are fortified with green algae, vitamin C, and vitamin niacinamide (vitamin B3) to help address dark circles and fine lines. Focusing on the delicate skin under the eyes, these eye patches promote a youthful and well-rested appearance. Needing an instant boost? It instantly nourishes and rejuvenates the skin, making it a must-have for a brighter and hydrated look.