This post is in partnership with Crop Beauty.
After its nationwide legalization in December 2018, hemp-derived CBD has taken the world by storm! CBD can be beneficial for our health for so many reasons. It's used for everything from reducing stress and anxiety to inflammation reduction and improving the quality of our sleep. But, did you know that it helps relieve skin woes like acne, dullness, and even eczema? Crop Beauty makes it easy to find the right CBD skincare product that is ideal for your skin's needs. Consider Crop Beauty as your one-stop-shop for all the best CBD has to offer. This company has done all the hard work, painstakingly testing every CBD skincare product to make sure what it claims is actually true.
CBD Skincare at Crop Beauty
---
Crop Beauty has a vast selection CBD enhanced products that are clean, effective, and created to treat specific problems, whether it's dull skin or muscle pain. Their brand line-up includes Kana Skincare, Highborn, Hora, Populum, Herb Essntls, and Lucent Botanicals. You'll feel empowered knowing your purchase will deliver real results for your skin. Plus, they'll be donating 10% sales throughout the month of June to the NAACP Legal Defense and Educational Fund.
Have Gorgeously Glowing and Healthy Skin
---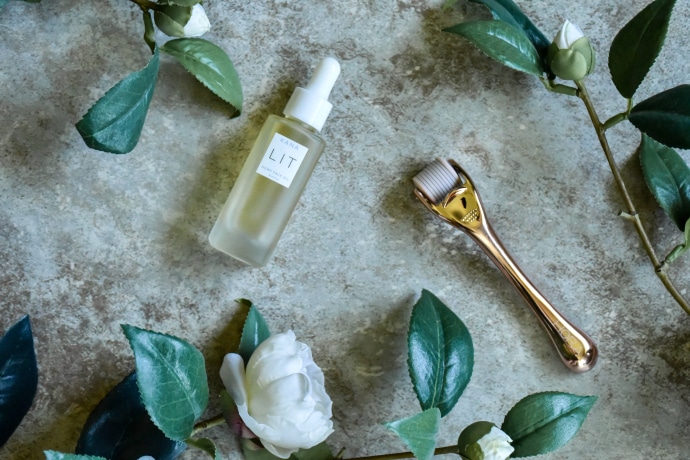 I used to be apprehensive about using facial oils since my skin was so prone to breakouts. This notion went out the door once I learned that not all facial oils are the same. Many facial oils can actually help soothe overstimulated skin, such as the Kana Skincare Lit Hemp Face Oil ($75) that I have been using lately.
This luxe hemp face oil is blended with 16 plant-based oils and packed with omega 3, 6, 7, and 9. It has been an excellent addition to my morning and evening routine since it not only helps balance my skin, but it beautifully conditions it. The light, floral scent is also soothing! I normally use it alone, but it can be combined with another moisturizer or an essence like this EGF Botanical Essence ($85). It's also ideal for freshening up your make-up to achieve a radiant glow. I've been so pleased with this facial oil that I plan on purchasing other products from this particular skincare line, including the Purple Rice Hemp Sleeping Mask ($65).
Boost Your Skincare with an At-Home Derma Roller
---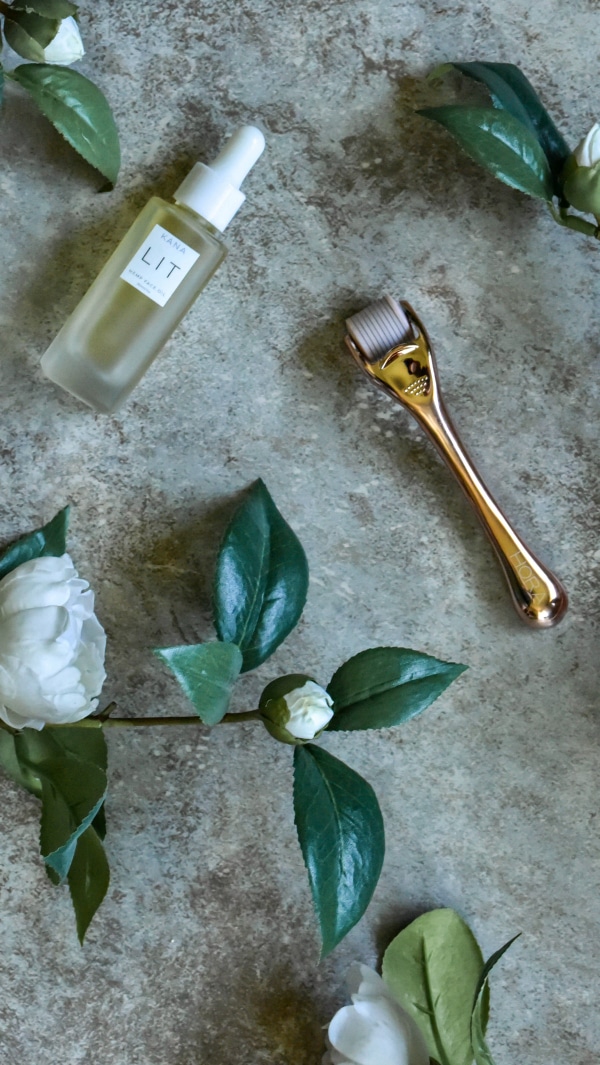 Microneedling was first introduced in 1995 by Dr. Desmond Fernandes in Philadelphia to help induce collagen production. Today, it can cost anywhere from $200 – $700 per session. The price is based on the extent of the treatment. Although the number of sessions can vary, three to six sessions are needed for the best results. With this in mind, you'll end up spending anywhere from $600 to $4,200 altogether. While there's a notable difference between professional and at-home microneedling treatments, the latter is still a wonderful way to promote healthier-looking skin. It also helps skincare products absorb better! The difference is that at-home derma rollers don't penetrate the skin as deeply as those that the professionals use.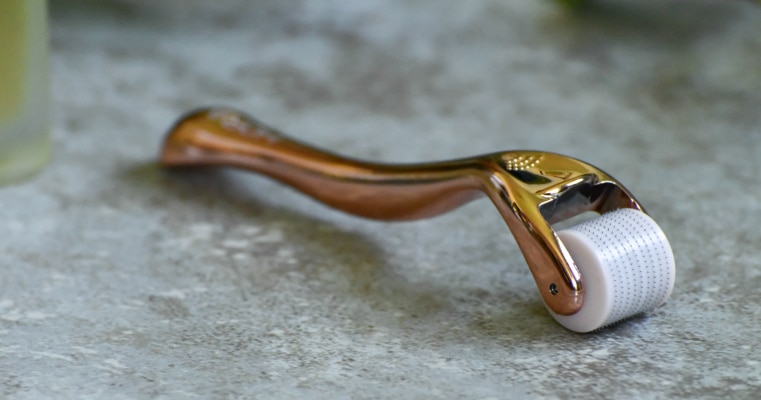 If you're wanting to give at-home derma rolling a try, try the Derma Roller by Hora ($24). This derma roller gently pierces the skin to activate collagen production, thanks to the 0.3-millimeter stainless steel needles. Key benefits include a less noticeable appearance of fine lines, wrinkles, large pores, and uneven skin tone. Skin also seems to be more radiant, smoother, and firmer. When pairing this derma roller with your favorite serum, you'll achieve optimum results as it really gets the serum deep in there. This is an easy and inexpensive way to make a long-term difference in your skin. It's not painful at all either! Crop Beauty suggests pairing with the Hora Super Serum or any of their amazing face oils, such as the Kana Skincare Lit Hemp Face Oil, which is my personal favorite.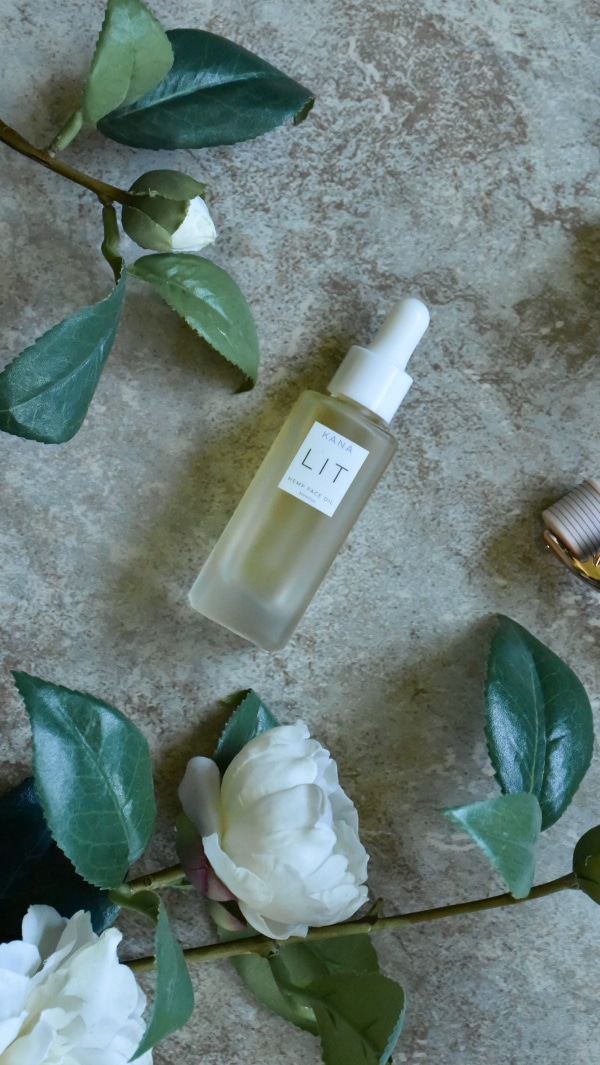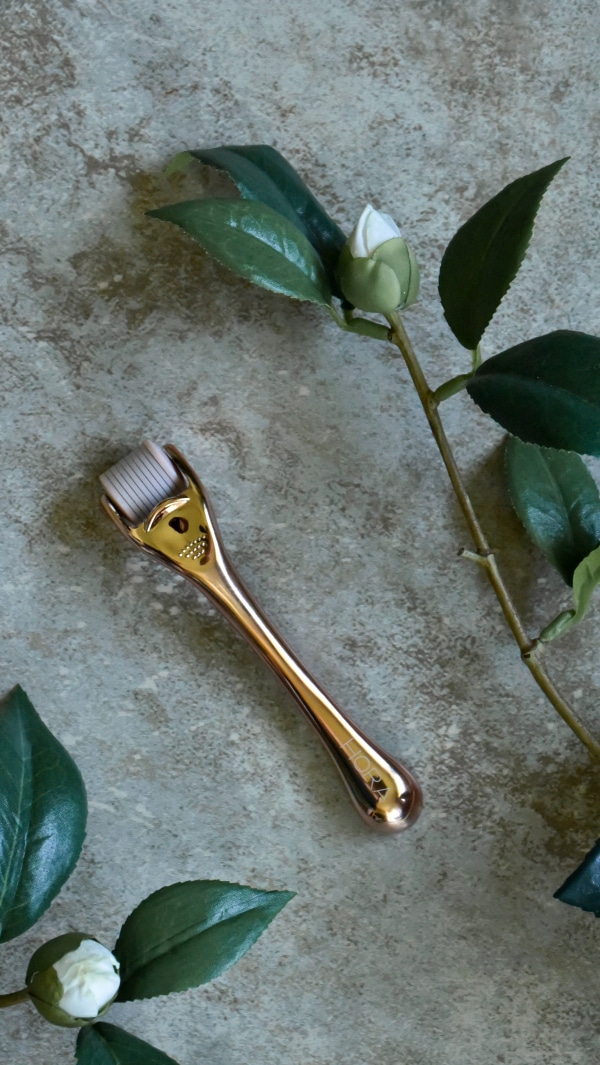 Connect with Crop Beauty via Facebook, Instagram, and Pinterest.