With Waxing Kara, you can bring the spa at home with pampering gifts like the Her Cozy Night In, Gift of Gabby, and Girlfriend Gift. Does a cup of tea give you a sense of renewal and relaxation? You simply can't go wrong the Tea Tower Gift Set!
This is a post in partnership with Waxing Kara. Photography and opinions are my own.
We are all looking for ways to tackle the stress that the COVID-19 pandemic has brought on. Whether it's yoga, eating immune-boosting foods, or chatting with friends via Zoom, simply doing something to relieve stress is essential to your mental and physical wellbeing. Booking an appointment at a spa may not sound like the likeliest idea at the time for many. This doesn't mean that you can't have as much as a spa-worthy experience at home. Many of us want to feel renewed and rejuvenated, especially after these last few months.
With Waxing Kara, you can bring the spa at home with pampering gifts like the Her Cozy Night In, Gift of Gabby, and Girlfriend Gift. Does a cup of tea give you a sense of renewal and relaxation? You simply can't go wrong the Tea Tower Gift Set!
Waxing Kara believes what you put onto your body matters just as much as what you put in your body. It affects how you look, feel, and interact with your environment. When creating their products, Waxing Kara keeps their ingredients list as organic and close to the earth as possible. They harvest their own honey and lavender from their farm, sourcing cosmetic-grade ingredients from responsible vendors. Their cruelty-free products are free from parabens and phthalate. The result is skin-loving products that will make you feel renewed and protected from head-to-toe.
Each product at Waxing Kara is handcrafted and made in small batches in Maryland. Their line is carried in resorts, spas, apothecaries, and boutiques nationwide. They have also been featured in in-print and online publications like Naturally Danny Seo, Southern Living, Allure, Refinery 29, Martha Stewart, and Cosmopolitan, to name a few.
Bring the Spa at Home with Waxing Kara
---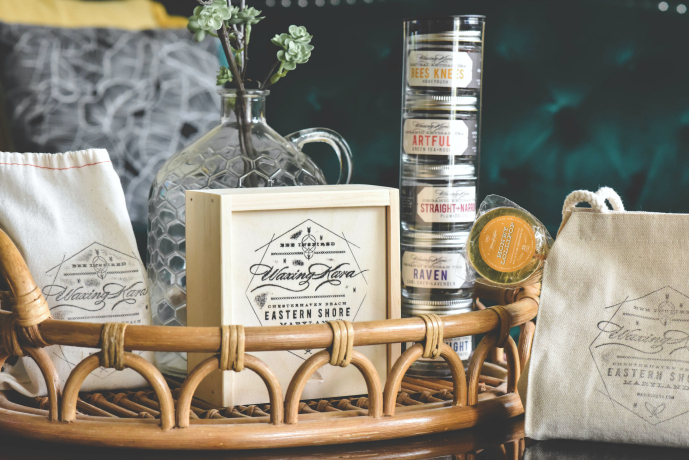 Gift of Gabby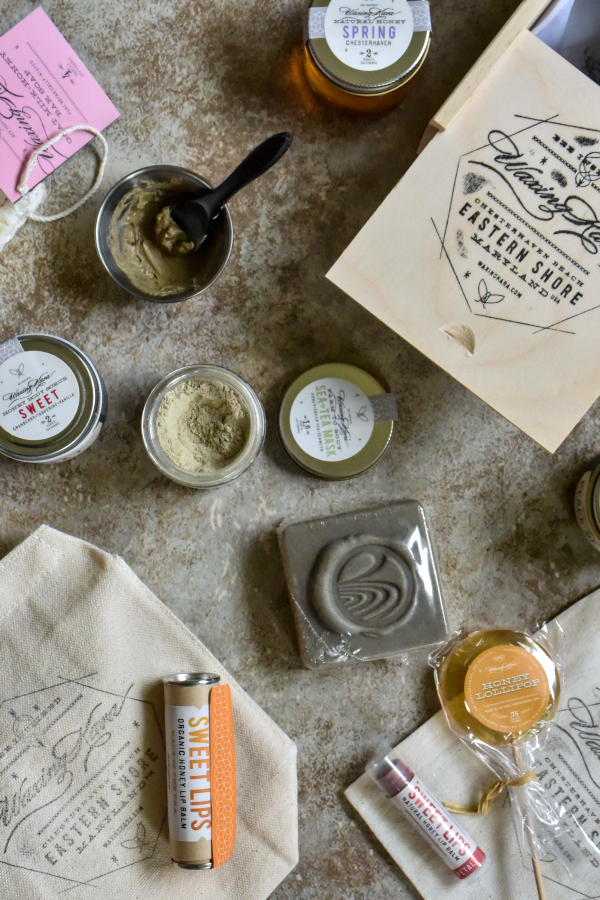 The Gift of Gabby gift set includes everything for a pampering experience! Lately, my skin has been as inconsistent as the weather has been. There are some days that it's lackluster and dry, while other days it is out of control: oily and acne-prone. Their Clarity Mask that is included in this set helps give my skin the balance it needs. It also includes their Sweet Scrub, which is beautifully blended with cranberry seeds, almond oil, and tangerine + vanilla essential oils to help keep dryness at bay. Exfoliation is the key to smooth skin! Other products include their Sweet Lips lip balm, a honey-infused lollipop, and honey soap.
Her Cozy Night In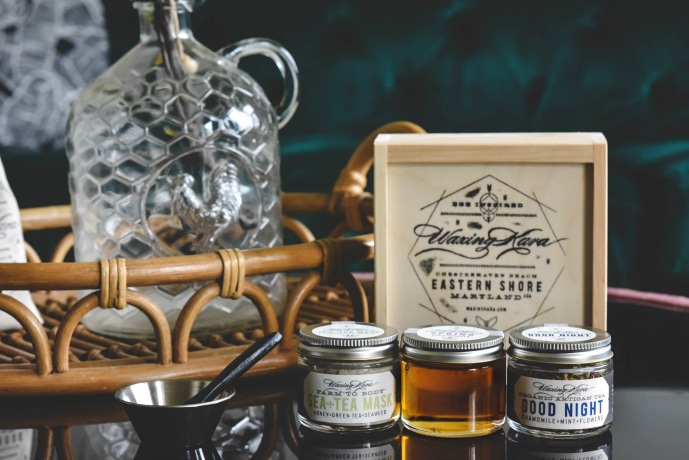 There's no better way to spend a night in than with the Her Cozy Night In! Had a long day? This gift box includes all of the essentials for a relaxing evening. These relaxing essentials include Good Night Tea, Spring Honey, Sea + Tea Mask, and a mixing bowl with a spoon. It's beautifully packaged in a handmade keepsake wooden box. The honey can be blended with the facial mask to help improve skin complexion or added to your favorite tea for a hint of sweetness.
Tea Tower Gift Set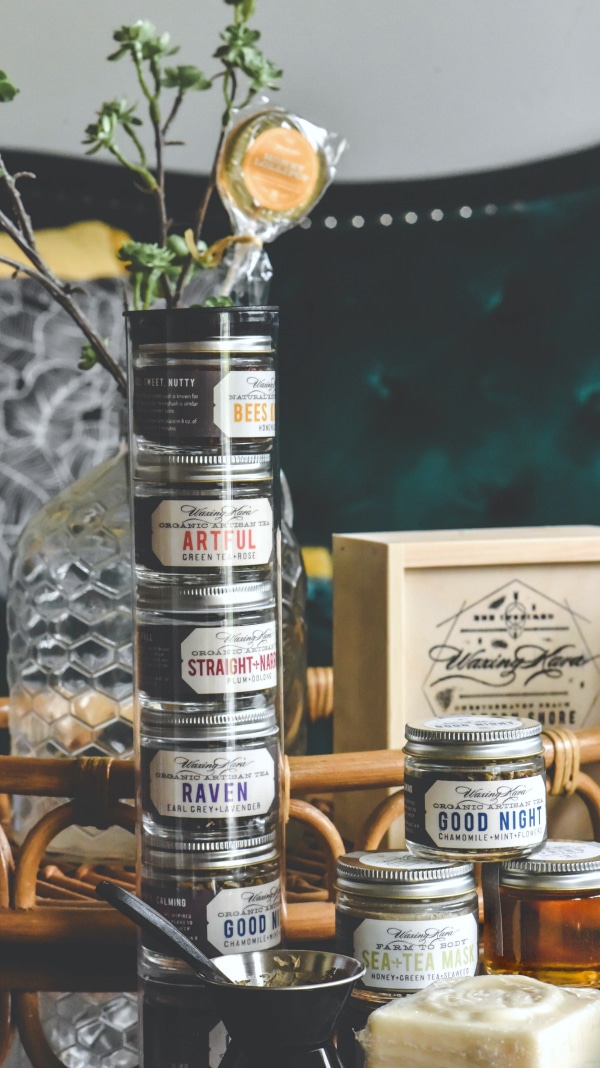 Tea's historical background is long-winded and complex. It has been regarded for thousands and thousands of years in the East as a key to wisdom, happiness, and good health. Many researchers can easily vouch for its effectiveness in bringing a wealth of benefits to one's health. I can even attest to this! This is one reason I consider myself one of the strongest advocates of tea drinking.
That first sip of fresh, steaming tea rejuvenates and gives me a sense of renewal. It also gives me a sense of serenity, yet a burst of energy at the same time, especially if I have a busy, enduring day ahead of me. I love to snuggle up with a good read as I'm sipping on tea. There are many different types of tea out there, and each one has its own set of notable qualities. This includes flavor, differing health benefits, and various levels of caffeine.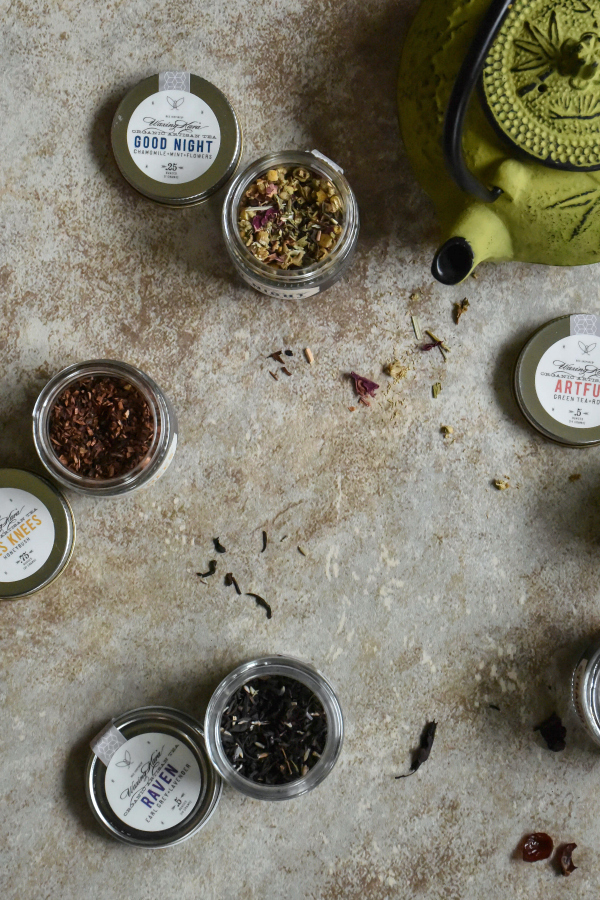 Waxing Kara's Tea Tower Gift Set includes different blends of organic loose leaf teas:
Artful is a tart, floral, and grassy blend of organic green tea and rose petals. You'll taste an touch of cherry in this floral pot of tea with a sweet and fruity finish.
Bees Knees is an organic South African Honeybush tea known for its distinctive orange-red color with notes of molasses, nuts, and honey. Honeybush is similar to Rooibus, but sweeter!
Raven is an organic blend of Earl Grey tea and lavender buds. This rich floral blend with hints of citrus is the ideal companion to any Edgar Allen Poe classic.
Good Night is an organic blend of chamomile, mint, and flowers. Lull into a blissful slumber after you drink this smooth and minty tea!
Straight + Narrow an organic blend of succulent schizandra berries and oolong leaves make up this joyful and gentle pot that you will find tart, fruity and full. Delicious hot or cold and perfectly balanced as a companion to any meal.
Girlfriend Gift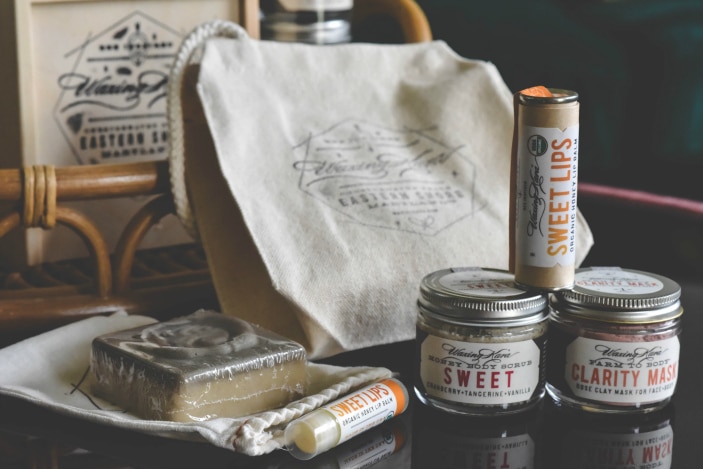 Whether it's your daughter, mother, sister, or girl pal, surprise them with the Girlfriend Gift! This gift set includes a 2 oz. size of Waxing Kara's best-selling Peace of Mind Honey Body Scrub, Petal Tinted Sweet Lips made with honey, and a bar of their handmade soap in a beautifully hand-stamped Waxing Kara muslin sack. It's a small and lovely token of appreciation that any girlfriend would be glad to get, making it perfect for any occasion!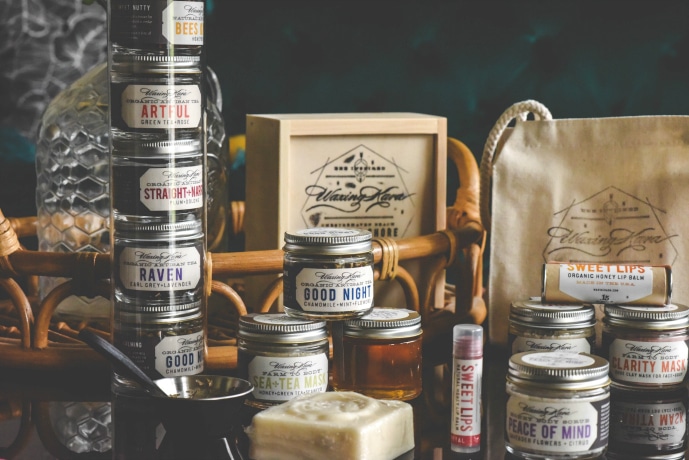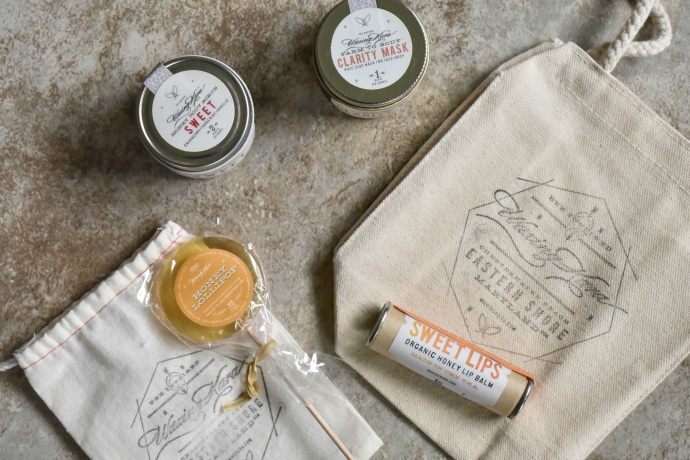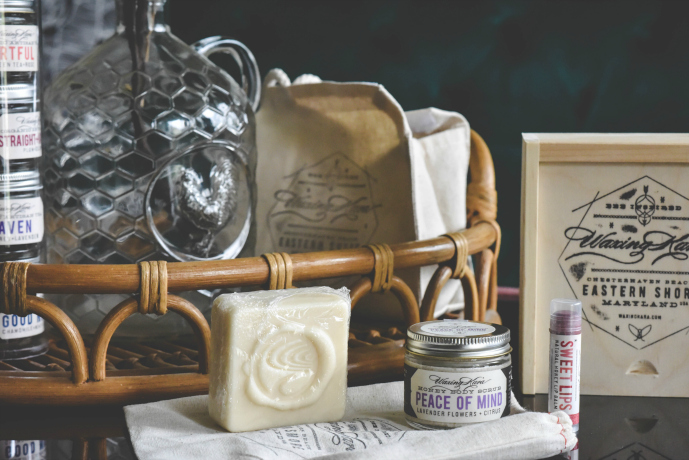 Small Business Makes a Big Impact
Providing learning opportunities to kids in underserved communities makes everyone's future brighter. It's been Kara's commitment to raise awareness of and give to VisionWorkshops since its inception. To date, she has raised/given over $185,000. A portion of all profits made from Waxing Kara® is donated to VisionWorkshops.
---
Connect with Waxing Kara
---