I love the idea of a clean slate or as many call it, a fresh start. I understand that is why many make New Year's resolutions with the intention of bettering their lives in some way, whether it's eating healthier, losing weight, getting in shape, or getting out of debt. These resolutions are well-intentioned yet statistics often show that the majority of these resolutions are destined for failure even before they begin. This is especially when we give ourselves a deadline or become too restrictive to achieve that goal. I know this to be true since I have made major yet unrealistic resolutions in the past.
Avoiding Stress Can Cause Stress!
Starting a few years ago, I stopped making these types of resolutions. I find that making more realistic goals for myself throughout the year makes them more attainable. This can make a significant difference in the long run. For example, eating healthier without being restrictive. Lately, it has been learning how to deal with stress without trying to avoid it at all costs. It may sound counterproductive, but avoiding stress can create more stress! Why? Avoiding stress altogether can cause you to miss out on opportunities and the feeling of accomplishment.
Detach from the Outcome and Trust the Process
Last year was one of the most stressful years – physically and mentally. As the old adage goes, "If it isn't one thing, it's another," and that is exactly how I felt! Honestly, this year hasn't been any better as the unprecedented events have proved. Yet, there are some situations and outcomes that we simply can't control, but it is our choice how we deal, respond, or react when life throws these curveballs our way. I got to a point where I was starting to stress out about even the most trivial things. I had no choice but to sit down and evaluate how to tame this beast (stress) since I was starting to feel worn out and overwhelmed by it. This taught me to strive on doing my best and stop focusing on the outcome.
Tame the Beast of Stress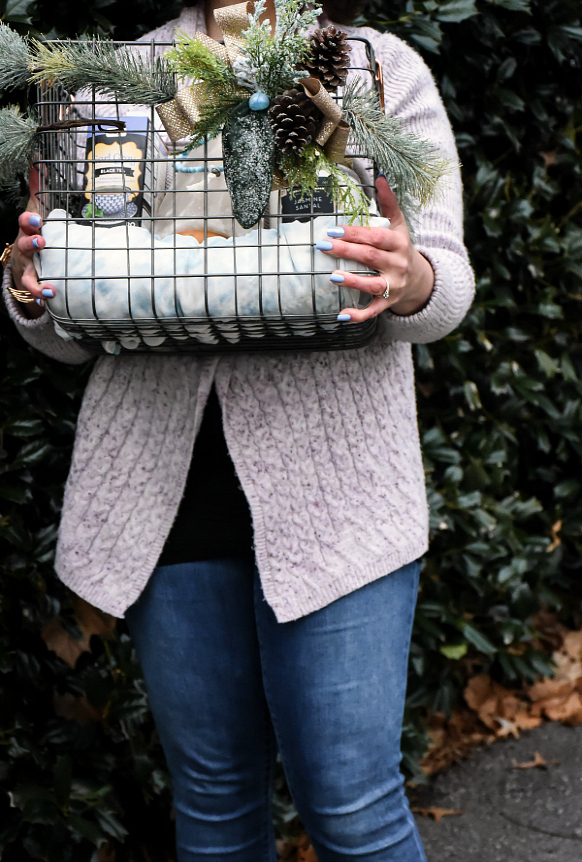 Job interviews, deadlines, overwhelming workload, lack of sleep, moving, debt, first dates, wedding planning, or simply the everyday hustle and bustle of life can pack on a varying amount of stress! With the demands of everyday life, we have all experienced stress at some point or another. It's inevitable! 77% of Americans regularly experience physical symptoms caused by stress, according to recent studies. Needless to say, stress can have an effect on our physical health as well as our mental health.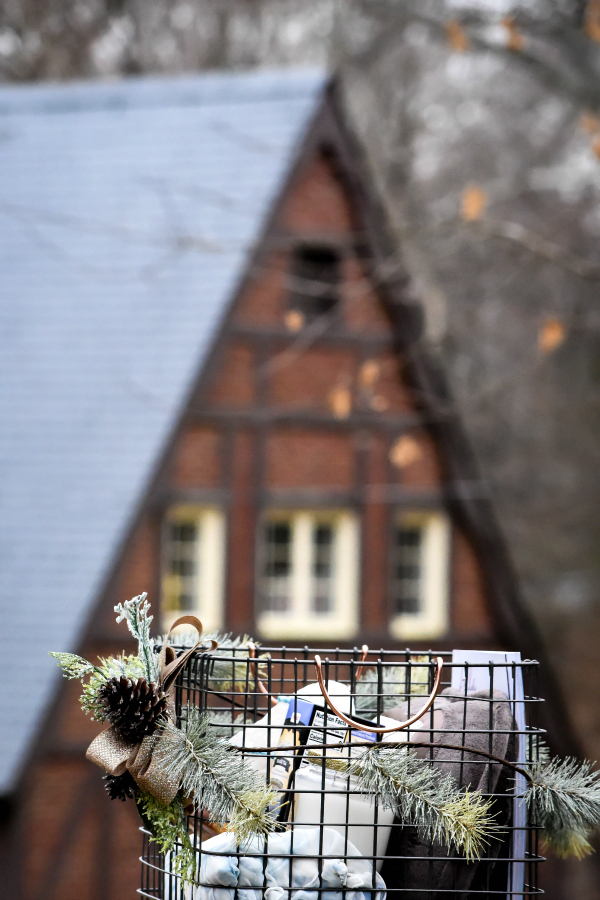 There are a number of ways to reduce stress, inexpensively and naturally. To find a sense of calm for those moments that I feel like I've been swept away into a sea of chaos, I created a self-care gift basket for myself. This gift basket includes some of my stress-relieving essentials help relax and rejuvenate me.
What's in My Self-Care Gift Basket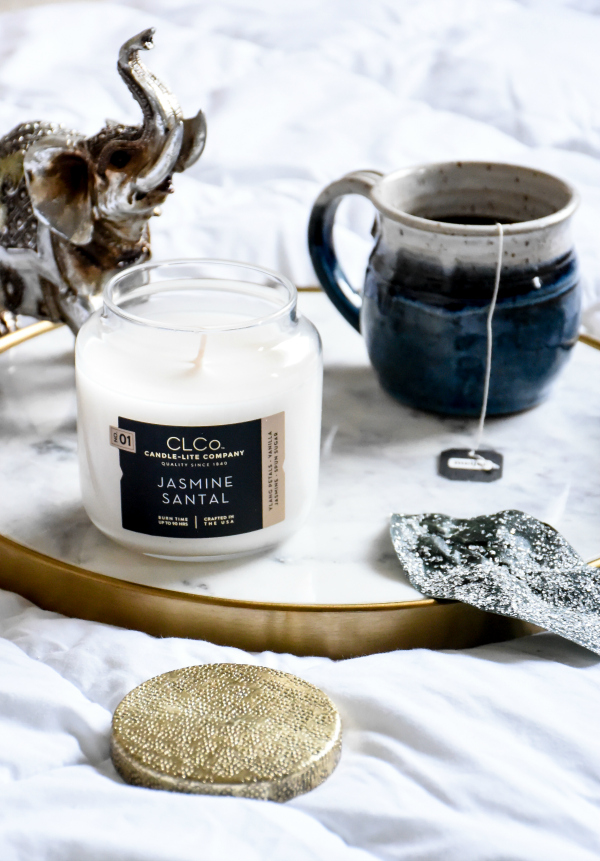 ❏ Magazine
Reading for just 6 minutes can help you reduce your stress levels by 68%, according to a recent study. Inspirational books or magazines are my go-to reading material whenever I feel anxious or stressed. One of my favorite magazines is Bella Grace Magazine, a thick, book-like magazine that's filled with inspiring quotes, photography, lists, writing prompts, and articles. It goes straight to the bookcase whenever I'm finished reading it. It's that good!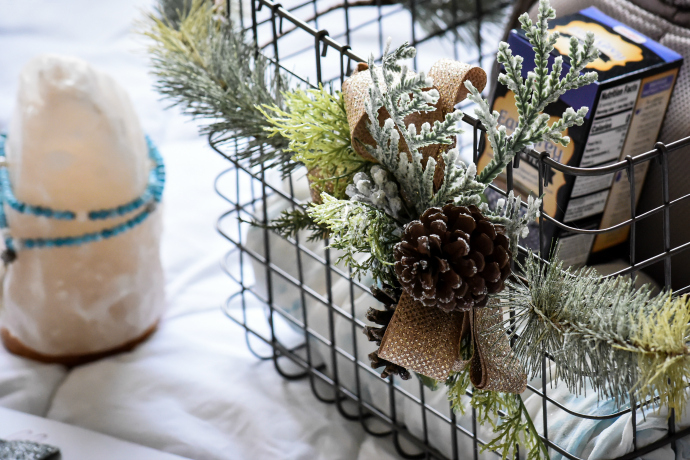 ❏ Salt Lamp
Not many of us think about it, but the quality of the air we breathe can have an effect on how we think and our overall surroundings. Productivity is one of the perks of breathing clean air. Having an air purifier as well as a few Himalayan salt lamps strewn throughout the home has helped me improve the air quality. It may sound odd to some, but I feel less overwhelmed and more creative since using these items in my home. With their beautiful glowing hues of orange, these salt lamps help create a serene atmosphere in any room.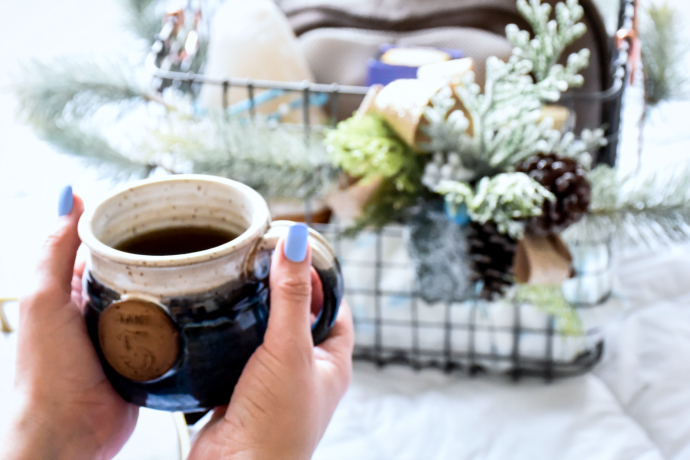 ❏ Tea
I love drinking tea since it rejuvenates and gives me a sense of renewal. Starting my day with a fresh, steaming mug of tea also gives me a sense of serenity and zest of energy. This is perfect if I have a busy and perhaps challenging day ahead of me. I enjoy drinking different kinds of teas, but my favorites are Earl Grey or sage tea due to the comforting effects that they provide. Did you know that Meijer has their own line of tea? They have several flavors to choose from, including Jasmine Green Tea, Chamomile, and even Earl Grey. Most flavors are under $2!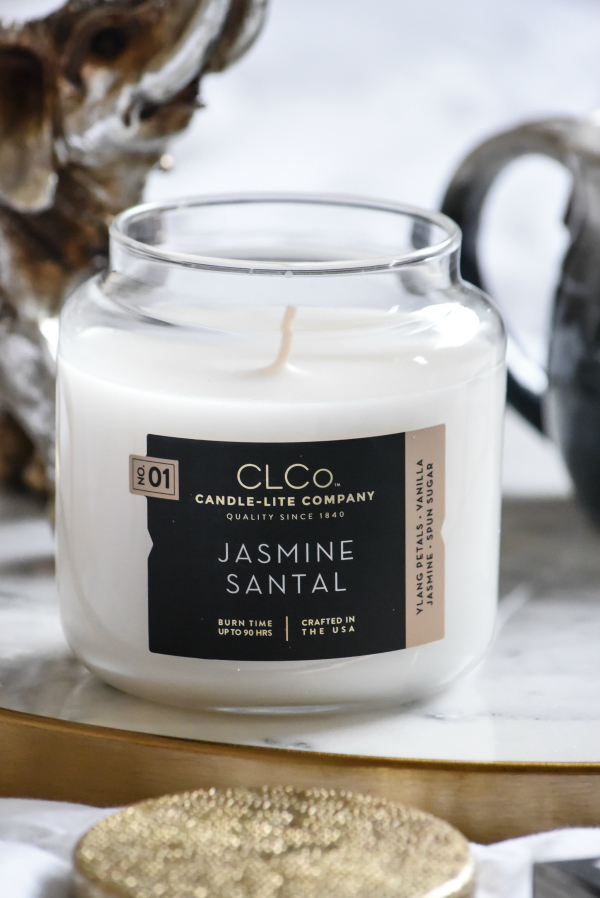 ❏ Scented Candle
Whenever I shop at Meijer, I always make a beeline to the candle section since they have a vast selection of different brands and fragrances. A scented candle is a must-have in my self-care gift basket! With a flicker of a flame and fragrance, candles provide tranquility and comfort as well as a beautiful ambiance in the home. One of my favorite scents is jasmine. Not only the smell of jasmine is beautiful, but jasmine is known to improve mood and overcome stress.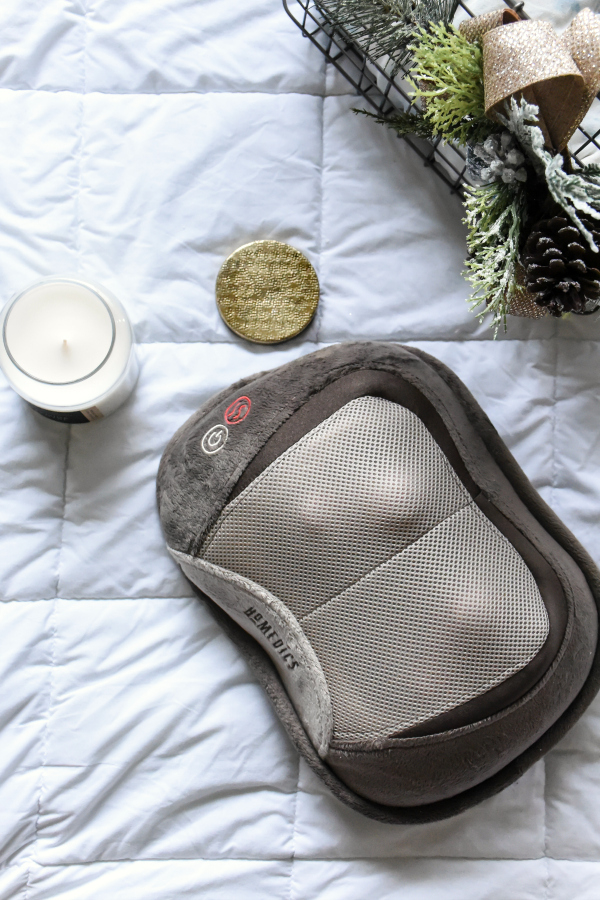 ❏ Massager
For the past year, I've experienced a lot of muscle tension in my upper back, the back of my neck, and shoulders. As much as I'd love to regularly visit a massage therapist for a professional massage, that isn't always feasible. However, the HoMedics' Shiatsu Elite 3D Shiatsu & Vibration Massage Pillow has been a game-changer for me.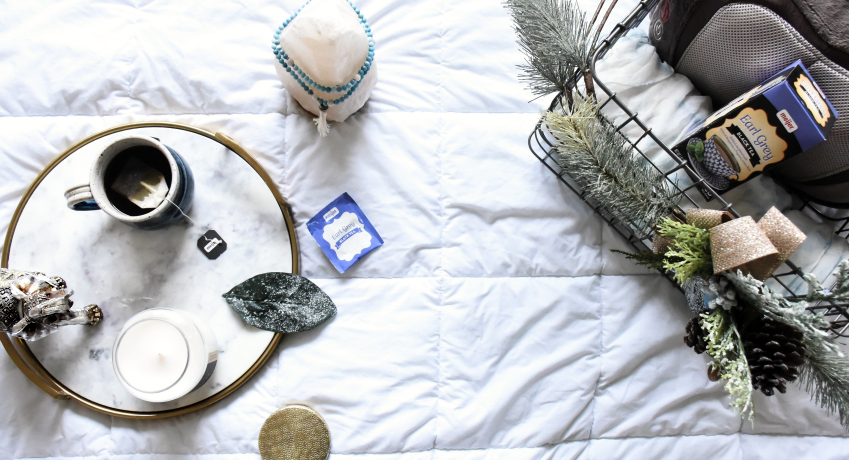 Here's to a less stressful year!
This is a sponsored conversation written by me on behalf of Meijer. The opinions and text are all mine.