This post is sponsored by CAULIPOWER Cauliflower Tortilla, but the content and opinions expressed here are my own.
What better way to celebrate the seasonal shift than bundling up in a cardigan, sipping on a piping hot mug of tea, keeping the chill at bay with a tartan blanket, and having a relaxed dinner while being in the company of loved ones? Friends, family, food, and fun are the central motifs in our lives. This is why I always look forward to our small gatherings. Honestly, there's nothing better than sharing laughter and having deep conversations with friends and family over a warm and comforting meal!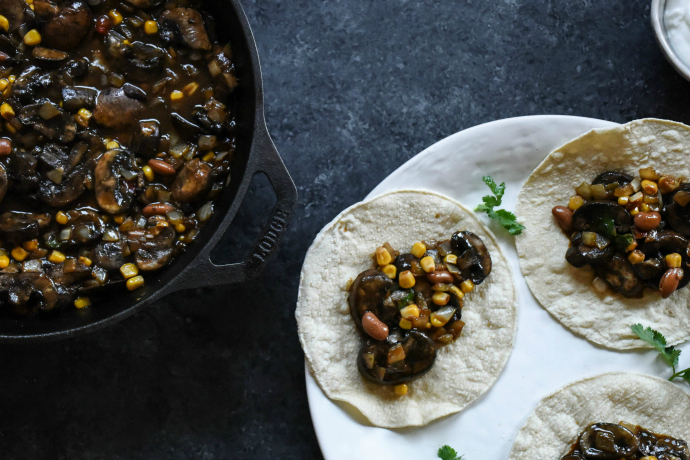 Some of my favorite meals are made in a cast-iron skillet! Cast iron meals are effortlessly easy to make. Throw in some of your favorite ingredients and you'll have a complete meal ready within no time! This holiday season has been one of the busiest holiday seasons yet! Meals that are quick and easy yet delicious have been my go-to meals, especially since I have been caught up in a whirlwind of activities during this holiday season.
---
Get SpecTACOlar with CAULIPOWER Cauliflower Tortillas
---
Have you tried out the CAULIPOWER Cauliflower Tortillas yet? Ready in less than 1 minute in a microwave or skillet, these vegan and gluten-free tortillas (available in Original and Grain-Free) are perfect for Taco Tuesday, Meatless Monday, or any day of the week! You can create simple yet flavorful recipes with these cauliflower-based tortillas. One of my favorite taco recipes consists of sliced baby bella mushrooms, diced onions, fajita seasoning, Mexican style corn, a touch of cilantro, and a dollop of Greek yogurt.
Baby Bella Mushroom Soft Tacos
Ingredients
Package of CAULIPOWER Cauliflower Tortillas (Original or Grain-Free)
Small Container of Baby Bella Mushrooms
Small Container of Diced Onions
Package of Fajita Seasoning
11 oz of Mexican Style Corn
1-2 TBSP of Olive Oil
1 Cup of Plain Greek Yogurt
Cilantro (for garnishing; optional)
Instructions
Place sliced baby bella mushrooms in a big bowl. In a separate bowl, combine diced onions, fajita seasoning, 1-2 TBSP of olive oil, and Mexican-style corn.
Transfer all of the ingredients in a cast iron skillet over medium-high heat. Let everything cook for 10-15 minutes, stirring occasionally.
Heat up CAULIPOWER Cauliflower Tortillas in the microwave or in a separate skillet for 1 minute.
Add the veggie and mushroom filling in the tortillas. Top with a dollop of Greek yogurt and garnish with cilantro if desired.
https://tothemotherhood.com/2019/12/baby-bella-mushroom-soft-tacos-with-cauliflower-tortillas/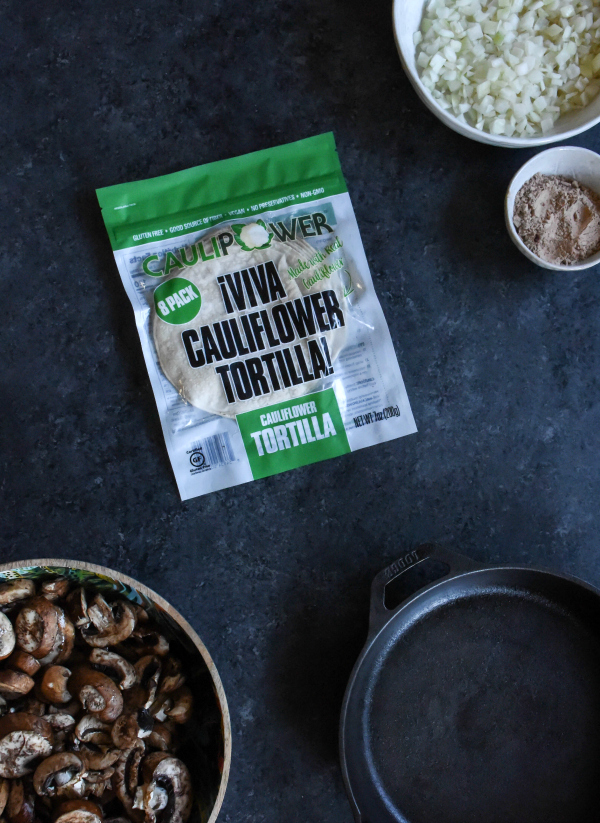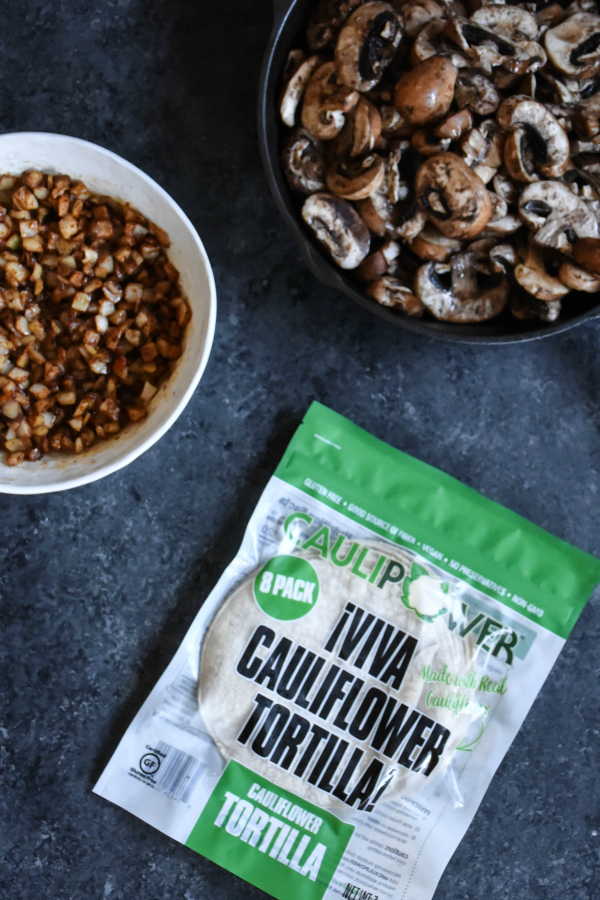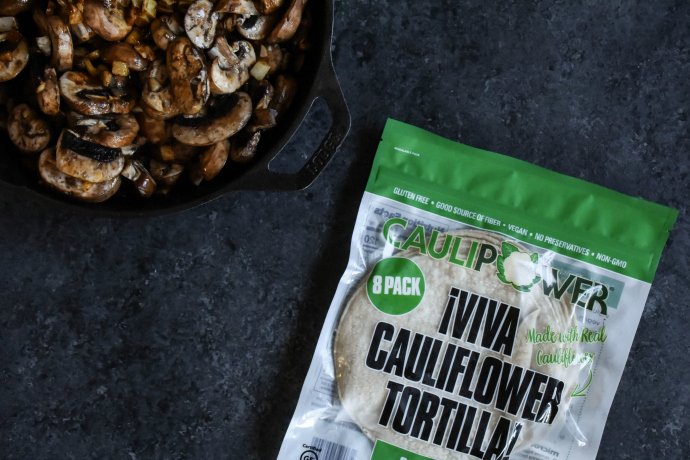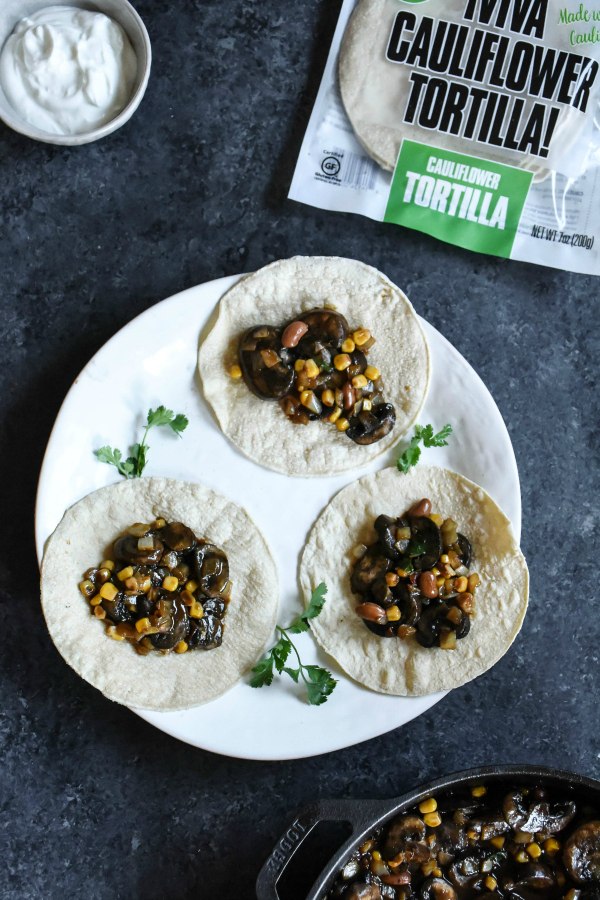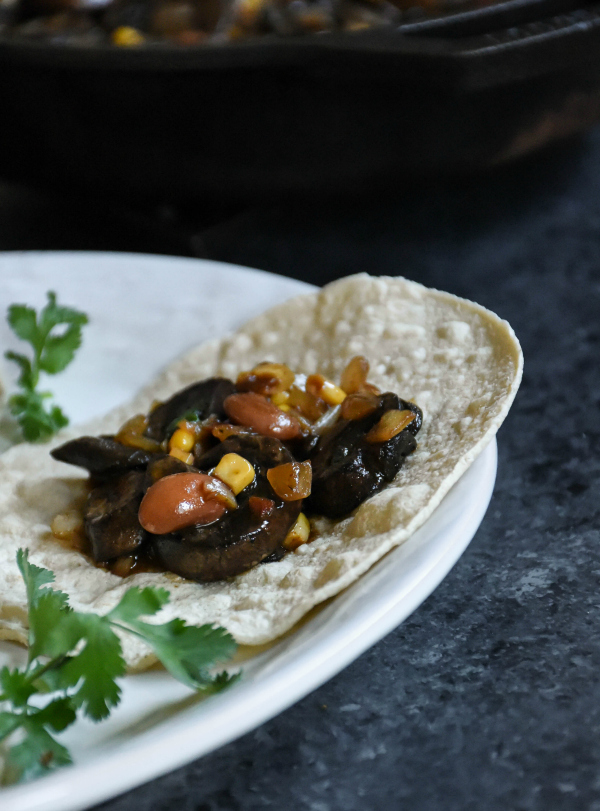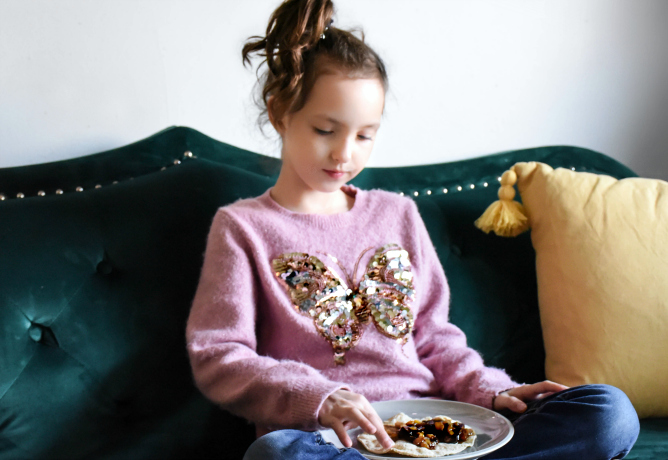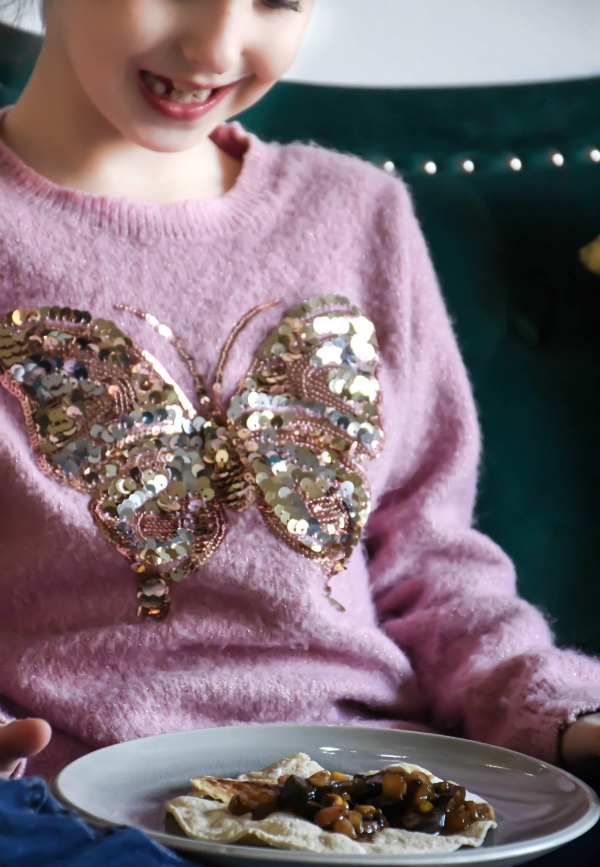 Want to give the CAULIPOWER Cauliflower Tortillas a try? Print out this $2 off coupon and then head to your local grocery store and grab a package (located in the freezer or refrigerated section).  Use CAULIPOWER's store locator to see which store(s) near you have CAULIPOWER Cauliflower Tortillas in stock.