Have fun on-the-go with Fujifilm INSTAX mini LiPlay, the hybrid camera that offers instant print and digital technologies. Offering small form with fun features including sound recording capability, integrated frames, remote shooting, and smartphone printing.
This holiday gift guide feature is in partnership with Fujifilm.
I've been a shutterbug since I was a young child. My fascination with photography began with me sneaking off with my mom's camera and taking pictures of anything that captured my interest. It wasn't until I received my first professional camera as a teenager that my love for photography deepened. Click. Click. Click. My camera went wherever I went since I loved documenting everyday life's moments here, there, and everywhere. Photography is still one of my biggest passions today.
I'm seldom seen without my camera at my side. This is because I never know when a picture-worthy moment will be presented! Photography is a form of art and expression that comes in boundless ranges of different styles, yet I don't categorize my photography style since my spontaneous nature and inextinguishable love for photography link arm in arm. I'll photograph anything that captures my eye! I'm inspired by photographers that are or were known for their spontaneity like Henri Cartier-Bresson. He mastered the art of candid photography by capturing the "decisive moment" in everyday life.
Live Life and Play with the Fujifilm INSTAX mini LiPlay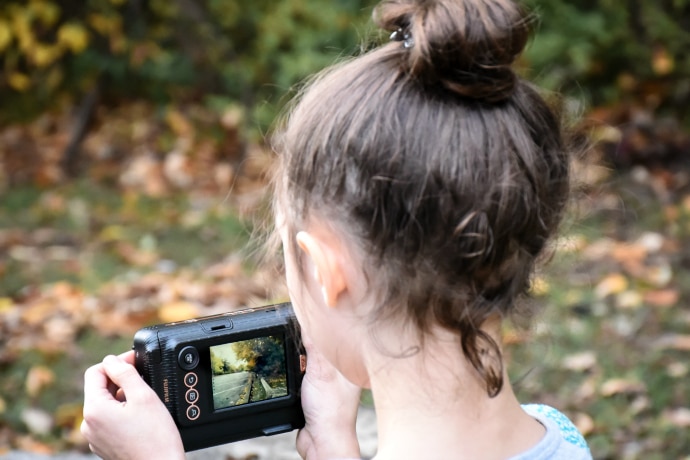 My 7-year-old daughter shares my love for photography! I'm always in awe of her keen eye for details. Many of us can vividly remember the magic of instant photography from our youth with fondness. With instant photography making a comeback, I couldn't think of a better instant camera than the Fujifilm INSTAX mini LiPlay for my aspiring photographer. The simplicity, ease of use, and portability are the qualities that make this the perfect camera for her.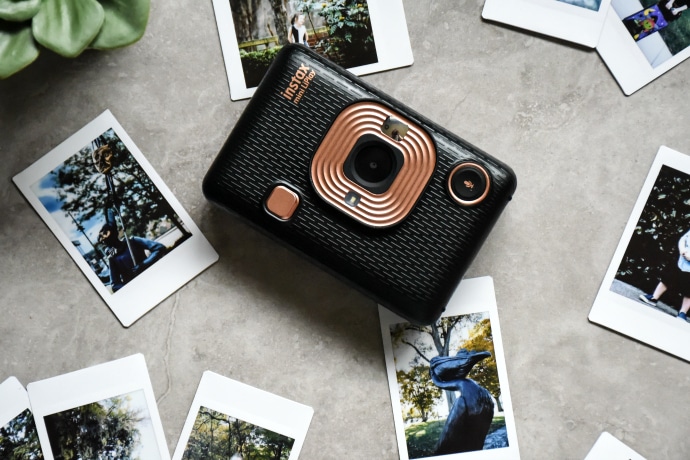 The Fujifilm INSTAX mini LiPlay is small enough to carry in a bag or carrying case to capture every moment of any adventure. This hybrid instant camera and printer seamlessly combine print and digital technologies. Whether photos are stored on the Fujifilm INSTAX mini LiPlay or your smartphone, you can print your favorite photos in a breeze. I couldn't help but be mesmerized with it myself! One of my favorite features is converting recorded sounds into a QR code, which is applied to your photo. It will replay the sound when you scan the QR code with your smartphone, helping you relive that special moment!
Not letting one shy away from a picture-worthy moment, LiPlay lets you get into the shot every time. Working with your smartphone, you can use Bluetooth to remotely control the camera.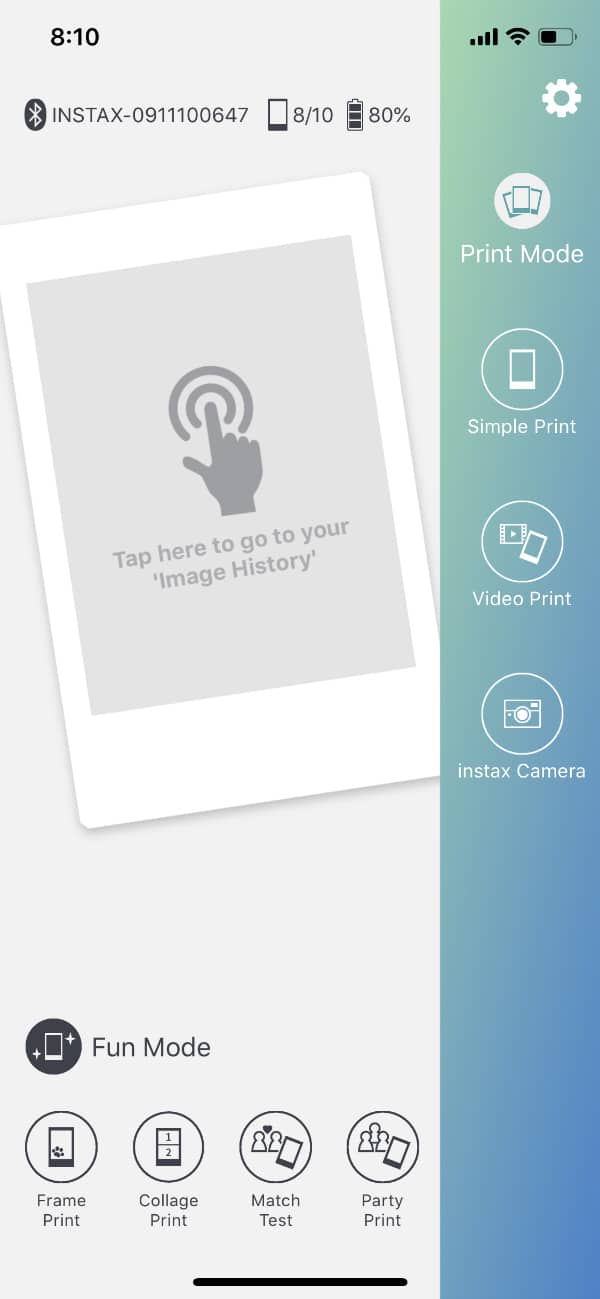 You can heighten the experience with the INSTAX mini Link or INSTAX mini LiPlay apps. While the INSTAX mini Link app was created specifically for the INSTAX mini Link printer, I was pleasantly surprised and delighted to see that it was compatible with the INSTAX mini LiPlay as well.
Collage Layouts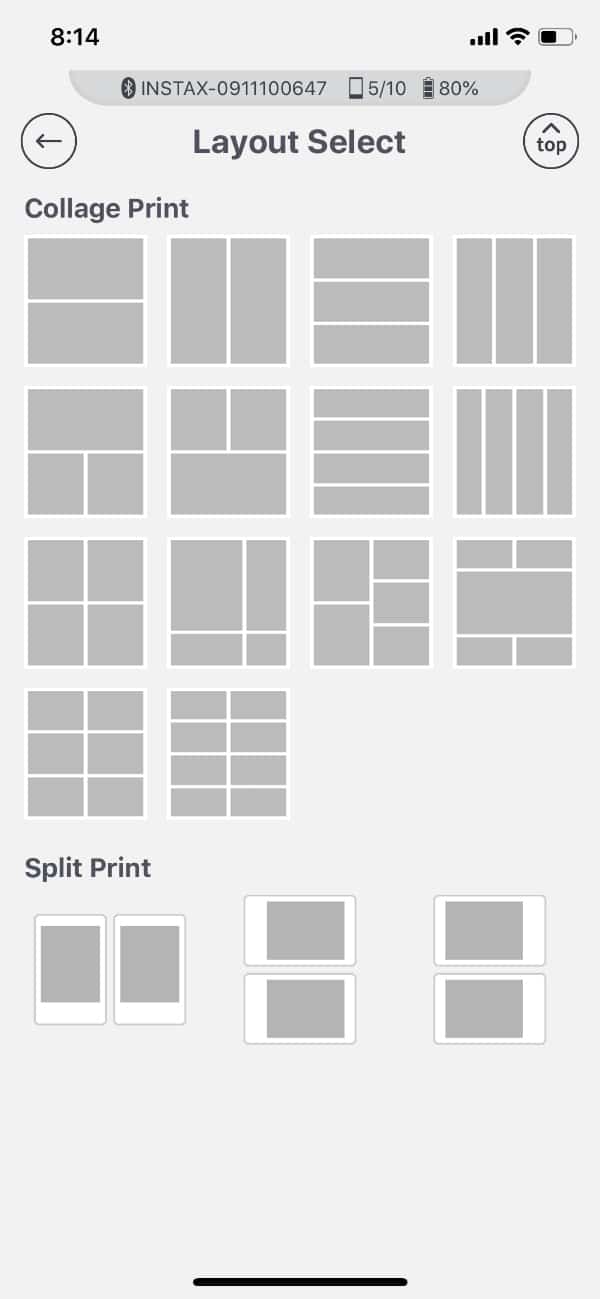 My daughter prefers using the INSTAX mini Link app since it has plenty of fun-filled features. Do you like collages? This app features various collage layouts to use to combine multiple of your favorite photos.
Frames, Frames, Frames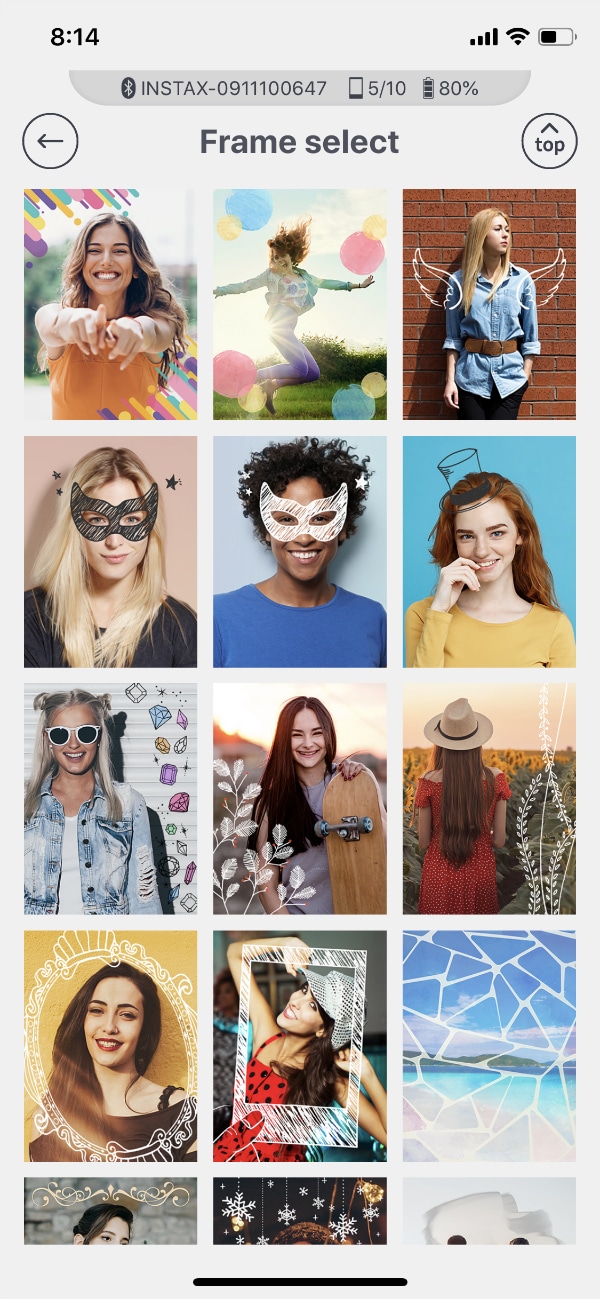 There is also an array of eye-catching filters and frames to add to your prints.
Original Print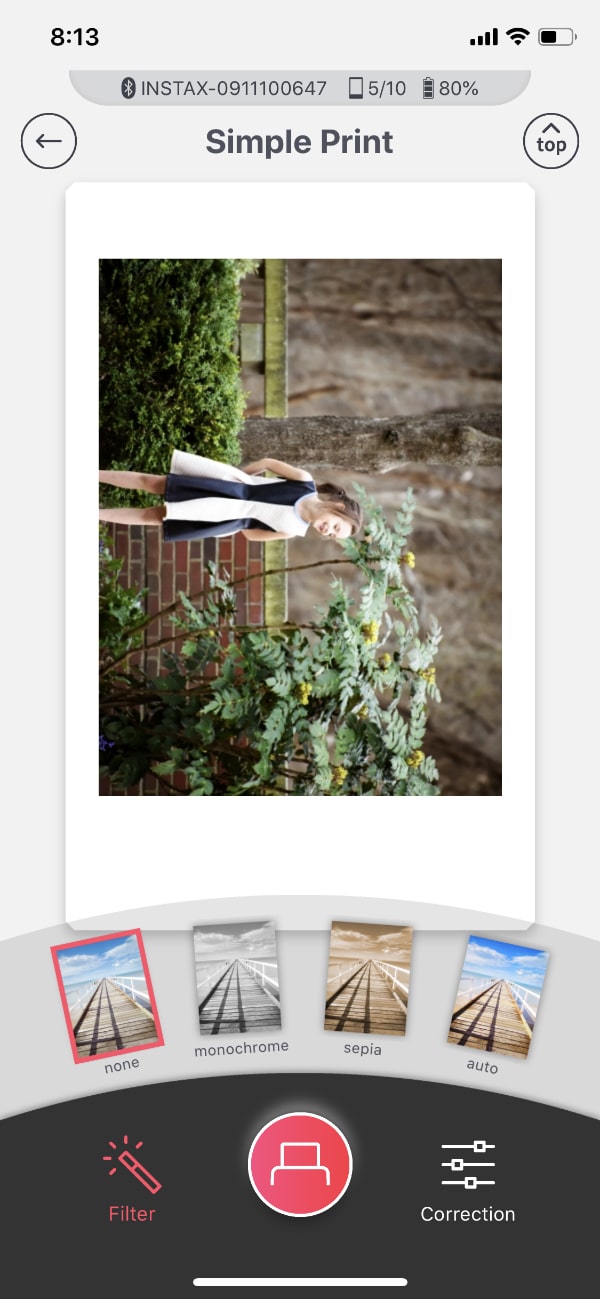 Original Print with Black and White Filter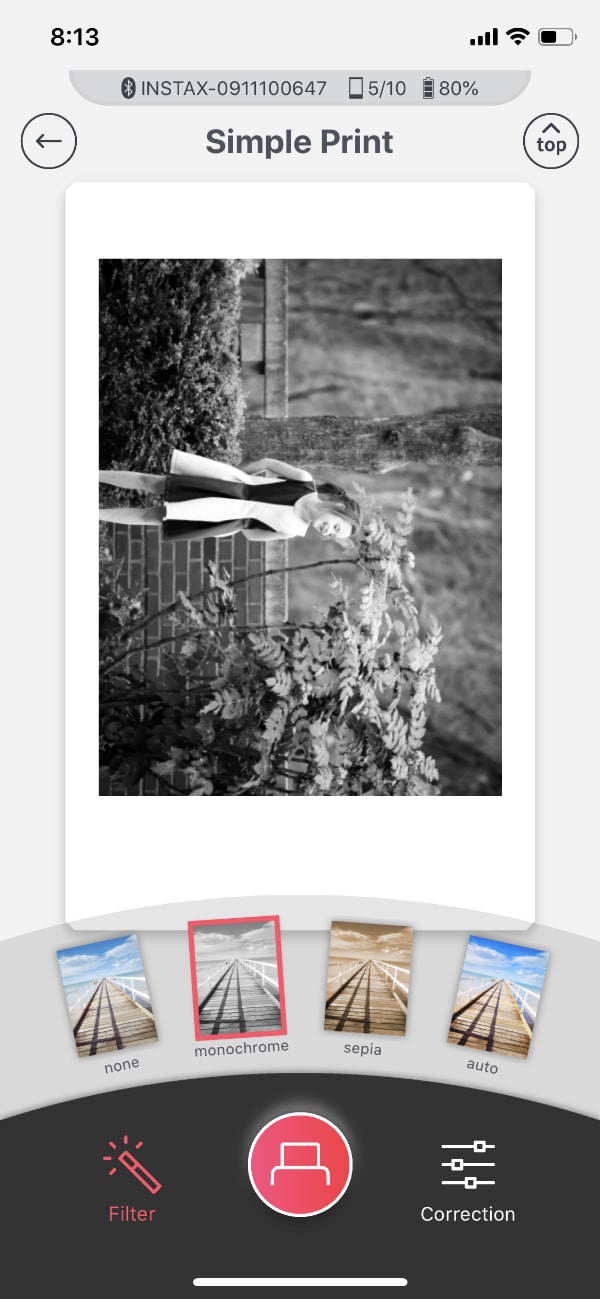 I have thousands of pictures from my DSLR uploaded to my Flickr account. Many of them are often saved to my iPhone, especially when sharing on social media platforms like Instagram. Toying with the INSTAX mini Link app, I printed out a few favorites that were stored on my phone. Talk about instant photo gratification!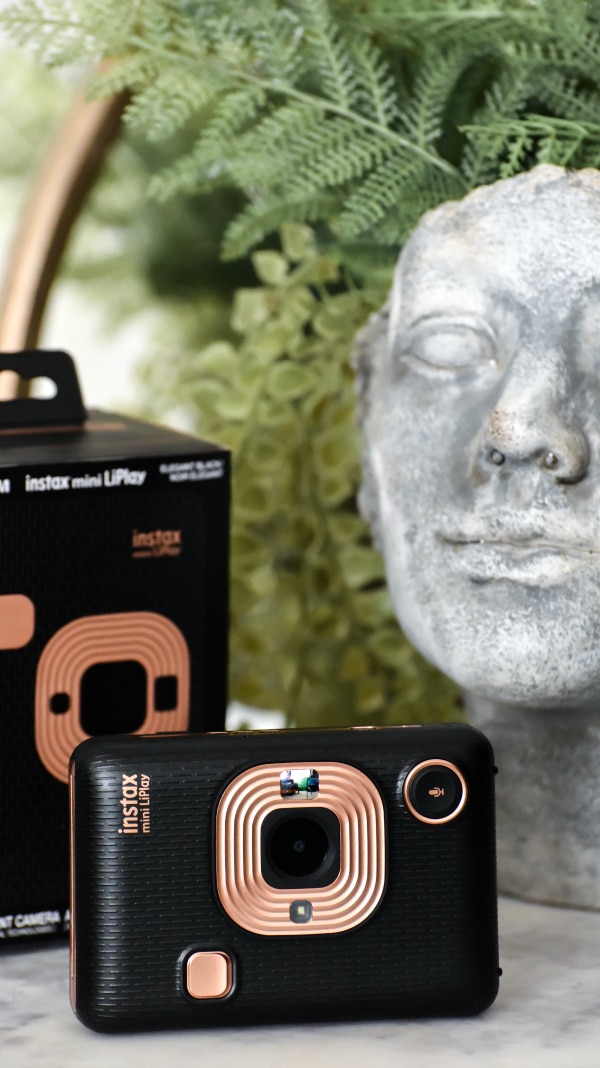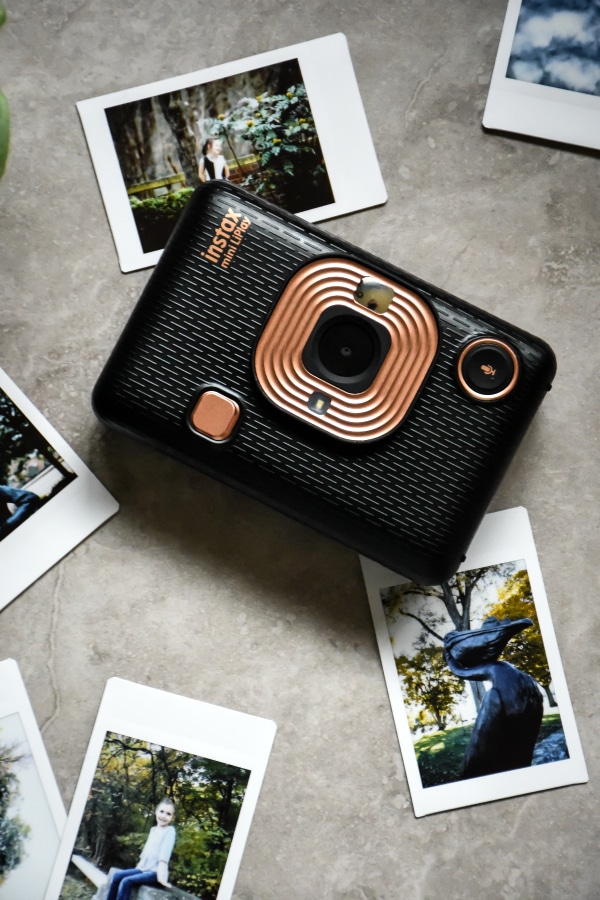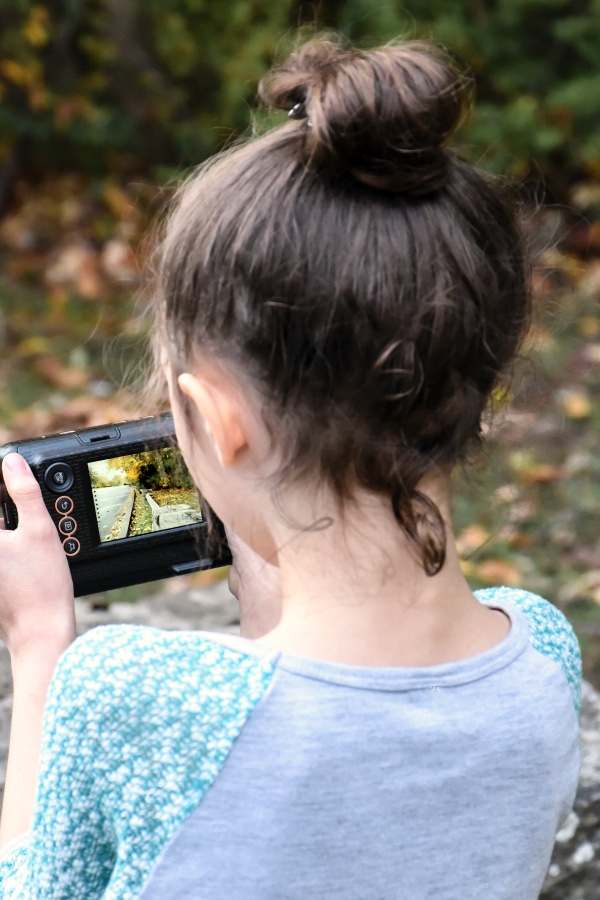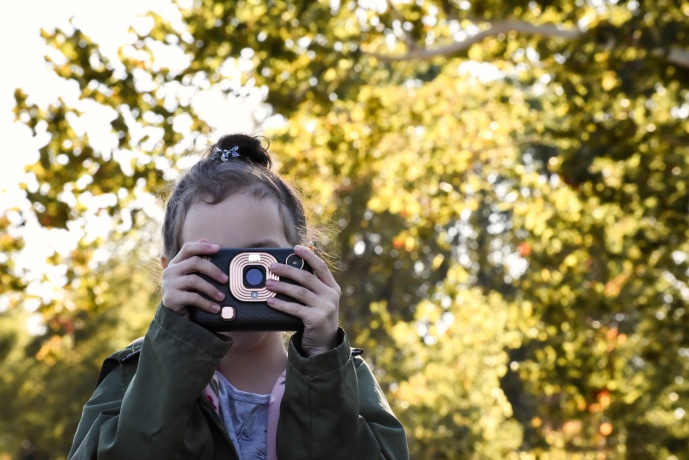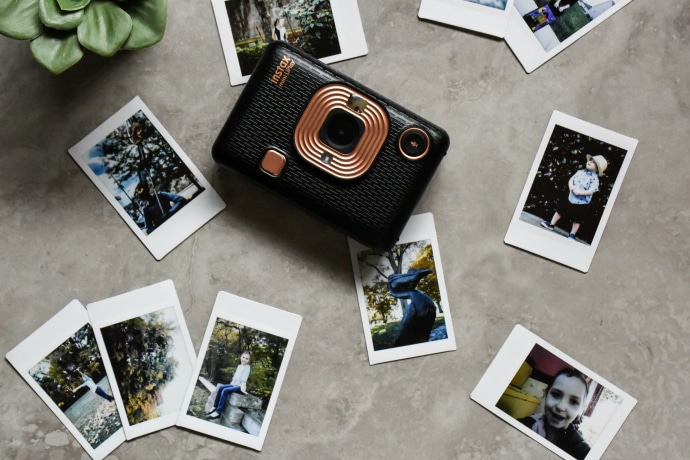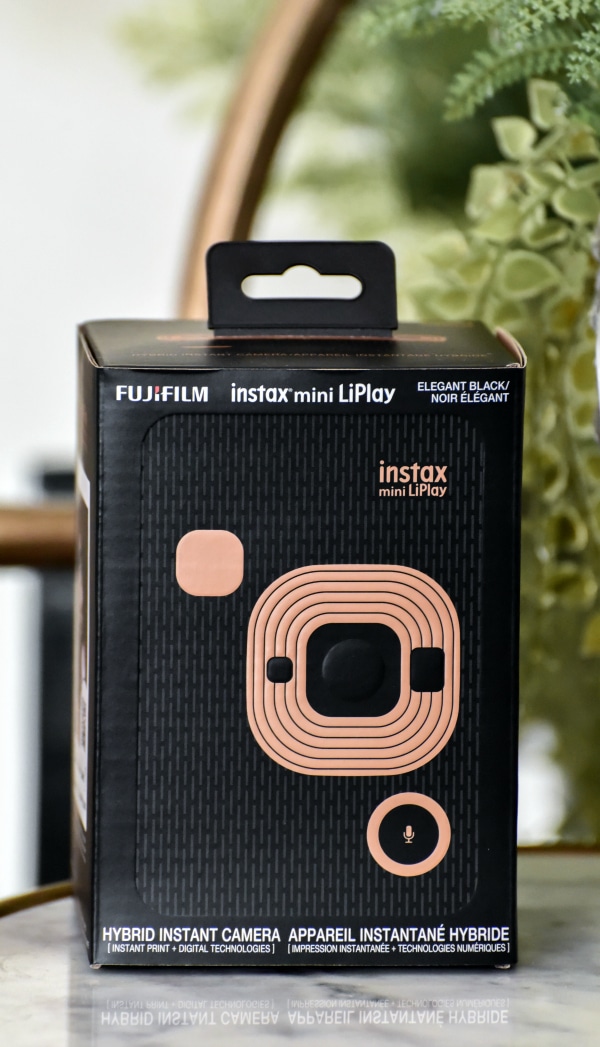 Capture memories and treasure them for years to come with the Fujifilm INSTAX mini LiPlay! For more information on the FUJIFILM INSTAX mini LiPlay, head over this way. LiPlay is available in blush gold, elegant black, and stone white.