This post in partnership with Trust Brothers CBD.
Did you know that cannabinoids are naturally made by our bodies? However, if your body lacks the sufficient amount of Omega-3 fatty acids, it may not be able to create the right amount of endogenous cannabinoids on its own. That's where CBD oil comes in! CBD oil is beneficial for everything from insomnia and anxiety to promoting cardiovascular health and curbing nausea.
CBD may seem like it is the newest player to take center stage on the health and wellbeing circuit, but did you know that it was first discovered in 1940 by Dr. Roger Adams and his team at the University of Illinois? Dr. Roger Adams was also the first researcher to be able to identify THC. In addition, he won a patent for his method of isolating CBD in 1942. It was 25 years later when another doctor, Dr. Lisa Matsuda, learned that we all have an endocannabinoid system.
CBD oil is so popular these days and for the right reasons! So, what exactly is CBD oil, why is it beneficial for us, and how do we choose the right kind?
What is CBD and CBD Oil
Cannabidiol is a phytocannabinoid present in the Cannabis sativa flower. There are many plants and naturally occurring substances that produce CBD. As described above, CBD is also created by the human body. CBD supplements are extracted from the Hemp plant and may come in the form of isolated CBD or CBD Hemp full spectrum plant oils.
Cannabinoids and Your Body
The human body produces cannabinoids and has receptors for them throughout the whole body. The nervous system contains two main types of cannabinoid receptors. The CB1 receptors are located in the central nervous system composed of the brain and spinal cord. The CB2 receptors are in the peripheral nervous system and organs. Hemp mostly has non-THC cannabinoids, including CBD, CBN, and other phytochemicals that have a nutritive effect. These also contribute to stabilizing mood, inflammation, immunity, sleep, appetite, nervous system, hormones, and metabolism.
Choosing the Right Kind of CBD Oil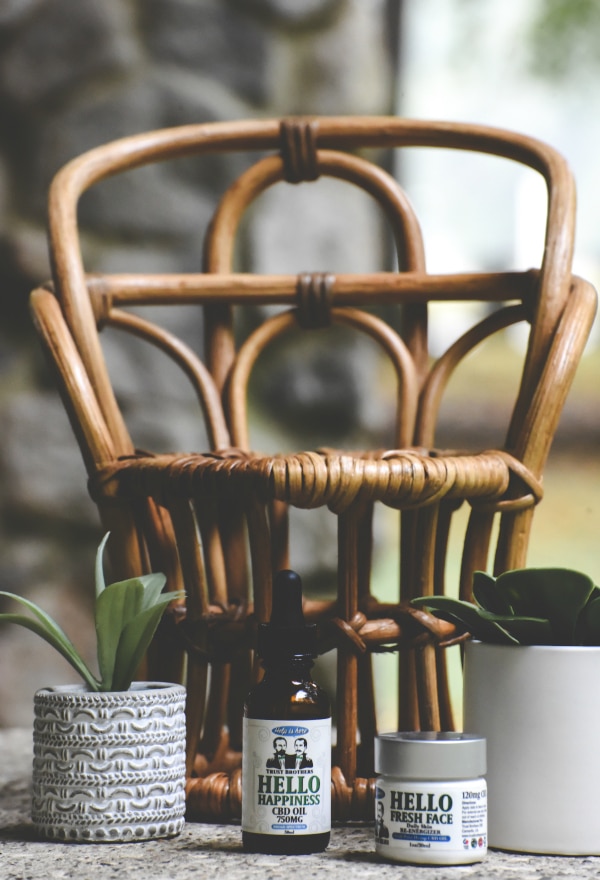 It is essential to use only products from plants grown using organic and non-GMO methods when supplementing with any oils. This is why I recommend Trust Brothers CBD. Trust Brothers CBD takes the quality of their products seriously. Their products are made with the highest quality ingredients in facilities operating under strict FDA Good Manufacturing Practices guidelines. Their mission is to empower each individual by reducing pain and stress while improving health, wellness, and mood.
There are various ways to take Trust Brothers CBD, including liquid tinctures, topical creams, and capsules. CBD can be used for an array of reasons, from inflammation reduction and pain relief to anxiety and sleep support. I've been using their CBD Oil Drops to help reduce anxiety. While CBD oil is not a cure-all for anxiety, it is the perfect option for those who prefer a natural solution. Their supplements can also help promote cardiovascular health while strengthening our endocannabinoid system. The endocannabinoid system plays an important role in controlling our response to stress and in restoring homeostasis. The benefits are endless!