There are many probiotic brands out in the market, but many of them do not fulfill their promise and are of low quality. Seed's Daily Synbiotic is unlike the rest! Their Daily Synbiotic is a combination of probiotics + prebiotics.
This post is in partnership with Seed.com and contains affiliate links, in which I will make a commission if you purchase via the links. Photography and opinions are my own.
The gut has been getting the recognition it deserves in the last few years. The key to our overall health starts with the gut, after all! That's why, for the right reasons, probiotics are so popular these days. So what are probiotics, why are they great for us, and how do we go about choosing the right type?
Probiotics are the good bacteria that promote digestion and elimination, regulates intestinal flora, and helps boost microorganism development while outnumbering bad bacteria in the gut. Our intestinal system may become compromised due to stress, poor nutrition, or other negative factors that may allow bad bacteria to develop. Probiotics are so small that in order to be effective, we need billions in a single dose. But, not all probiotics are created equal! Their effectiveness can vary depending on the bacterial strains they contain, the way they are made, and quality control in production.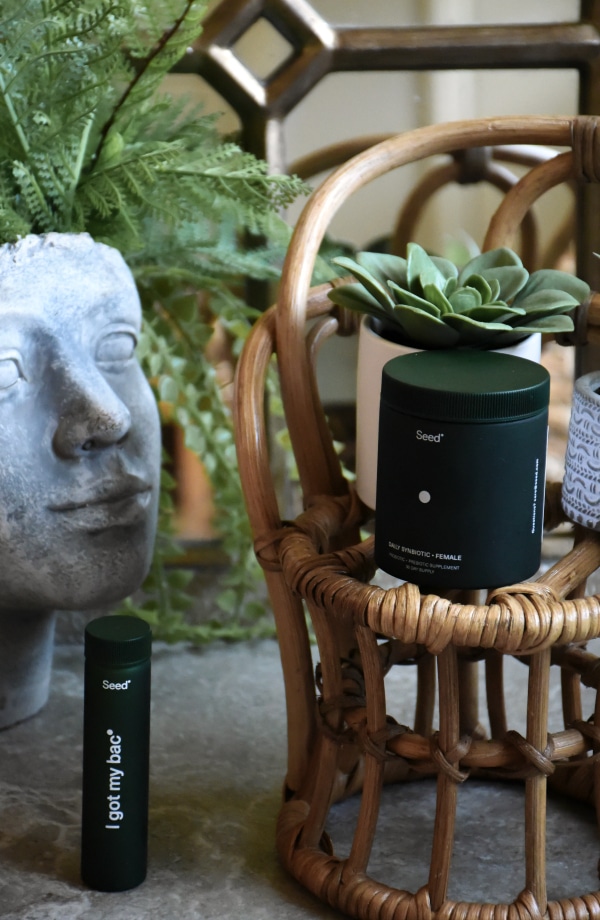 There are many probiotic brands out in the market, but many of them do not fulfill their promise and are of low quality. Seed's Daily Synbiotic is unlike the rest! Their Daily Synbiotic is a combination of probiotics + prebiotics. It is made with naturally-occurring probiotic strains and patented, plant-based prebiotics, which has been sourced from Indian pomegranate, Scandinavian Chaga mushroom, and pine bark. In fact, the compostable packaging in which it is shipped is made of certified mushrooms and FSC cardboard.
Seed Daily Synbiotic is Worth the Hype!
Seed's Daily Synbiotic was formulated for systematic benefits beyond digestion. It's in collaboration with their Chief Scientist, who authored the scientific definition of 'probiotics' for the United Nations World Health Organization. The probiotic strains go above and beyond supporting digestive health, clinically proven to support heart health, skin health, gut immune function, and metabolic health as well. They dominate when it comes to transparency! Seed tests beyond what is expected and shares the results from the laboratory. This helps ensure that they don't have glyphosate and other pesticides in their products.
Seed also has a strong commitment to planetary health. They recently announced to Fast Company about their probiotic for honey bees. This was created to counter the effects of neonicotinoid pesticides on honey bee colonies and to minimize American Foulbrood Disease. I'm all in favor of supporting a company working to save the bees and tackle some of the biggest problems that our collective home is facing!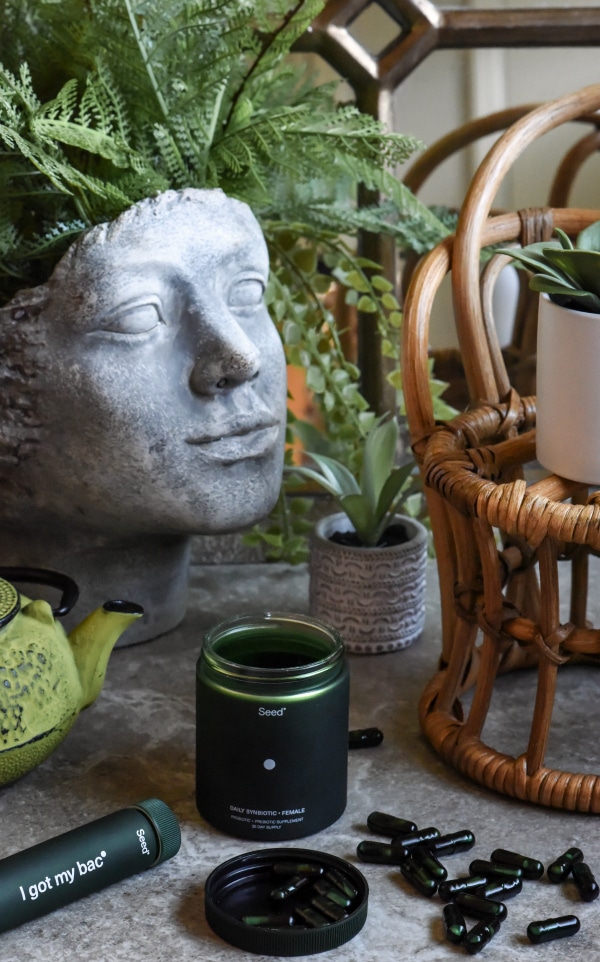 I'm often skeptical since there are plenty of supplements out there that promise to be magic in a bottle. With these bold claims, it's hard to feel like anything is what it claims to be. I was so excited to give Seed's Daily Synbiotic a try since it sounded different than anything that I have tried before. Do you know what? It truly is!
It has been a few months since I've dramatically reduced my sugar and carb intake to help address digestive + fatigue issues. While it didn't take long to feel more energetic than ever, it was a total shock for my gastrointestinal health! Seed's Daily Synbiotic couldn't have come at a more perfect time. Not only it has helped improve my gastrointestinal health, but my skin is also much clearer. It hasn't been this clear for a long time! I only have to add a touch of eye make-up, including concealer under my eyes these days.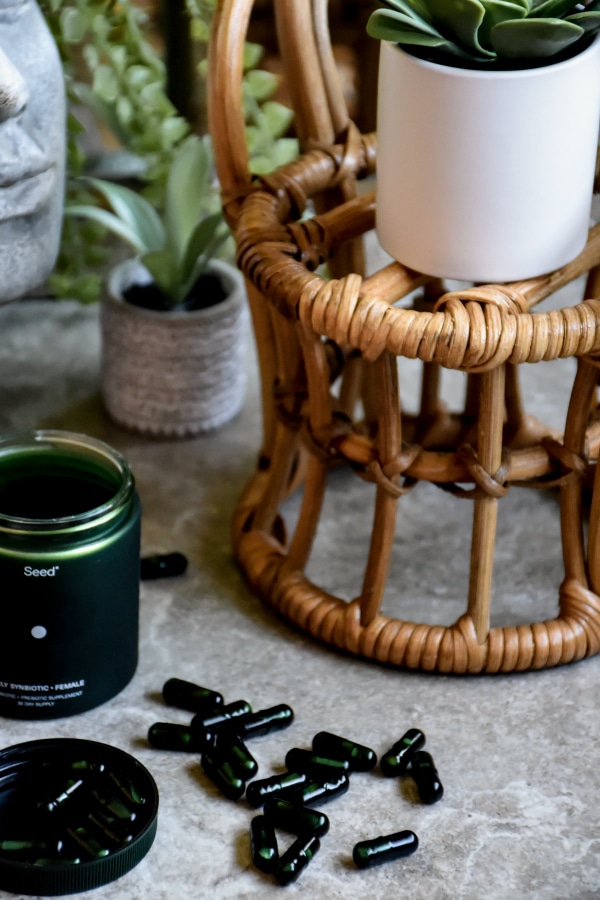 I love that the Daily Synbiotic's formulation is vegan, gluten-free, and a combination of being a probiotic and prebiotic. It includes 24 clinically-studied, naturally-occurring strains that I can't find in kimchi, kombucha, or yogurt. In order to help keep your complex digestive system thriving and restore good bacteria, their Daily Synbiotic can help achieve better digestive and immune health. This Daily Synbiotic is a first of its kind to include probiotic strains synthesizing folate and boosting production. It's essentially self-care for the insides, giving my body the sense of renewal that it needs! †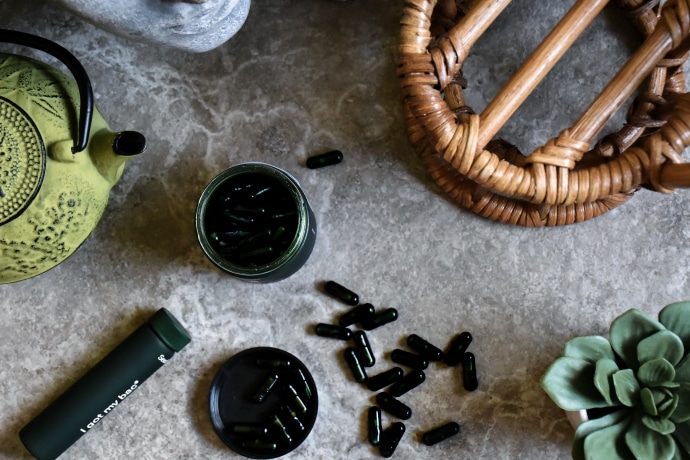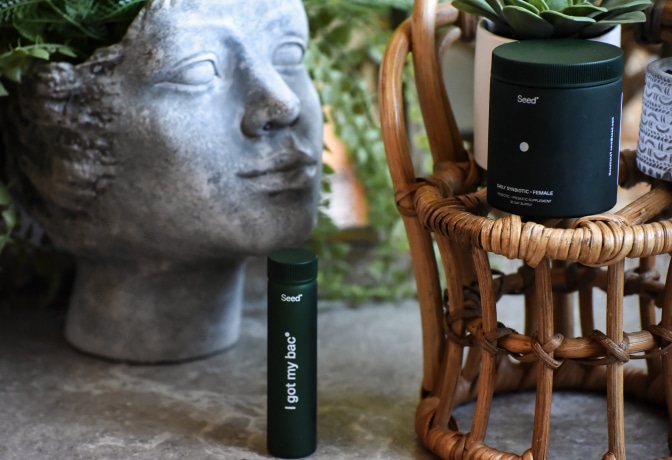 Do you want to give Seed's Daily Synbiotic a try? Use coupon code MOTHERHOOD at the online checkout to receive 15% off. Their welcome kit includes a refillable glass jar and a travel-friendly glass vial. Monthly refills are sent in entirely reusable packaging, which includes a compostable bio-based pouch, corn-based foam, and a tray derived from mycelium.
† These statements have not been evaluated by the Food and Drug Administration. These products are not intended to diagnose, treat, cure, or prevent any disease.