This post is in partnership with AZN Labs.
A little support can always be used to achieve a well-rested look since there's nothing worse than hearing, "You look tired." AZN Labs Hydrogel Eye Patches are the wakeup call that your eyes need! These hydrogel eye patches are fortified with astaxanthin to help address dark circles and fine lines.
If you're like "asta-what?" That is perfectly okay! You don't have to be able to pronounce it in order to reap all of the benefits that it provides. Astaxanthin is a vibrant red keto-carotenoid is created naturally in rainwater microalgae as a byproduct of stresses like excessive sunlight. With 550 times more antioxidant activity than vitamin E, 1,000 times more than CoQ10, and a whopping 6,000 times more than vitamin C, astaxanthin is believed to be the most powerful antioxidant. It is also capable of neutralizing far more free radicals at any given time than other antioxidants.
The Eye Rejuvenator
Focusing on the delicate skin under the eyes, these hydrogel eye patches promote a youthful and well-rested appearance. Needing an instant boost? It instantly nourishes and rejuvenates the skin, making it a must-have for an important event! I can see a difference just after application: brighter and hydrated. For the ultimate cooling effect + de-puffing treat, I recommend placing the container in the fridge.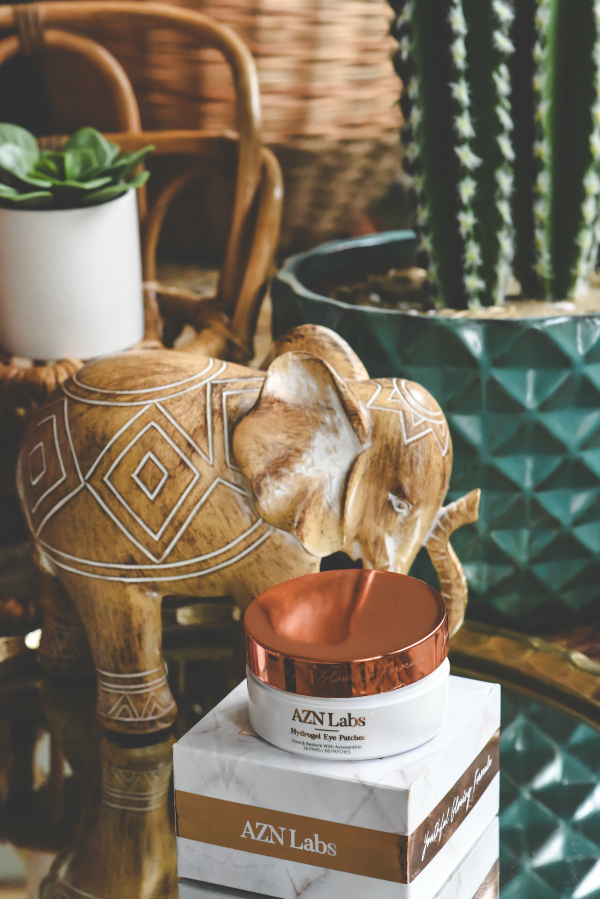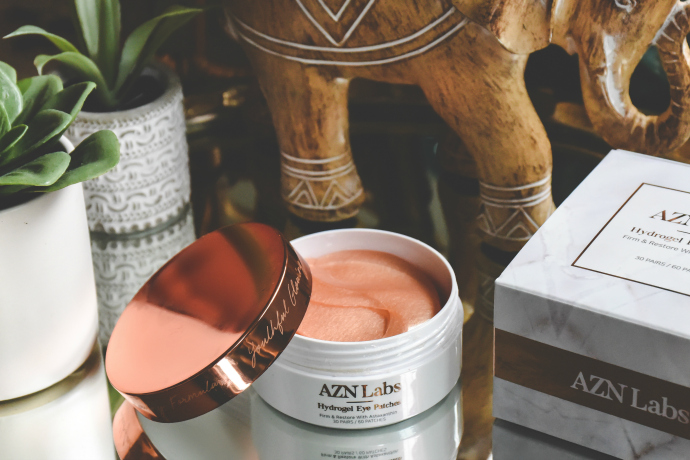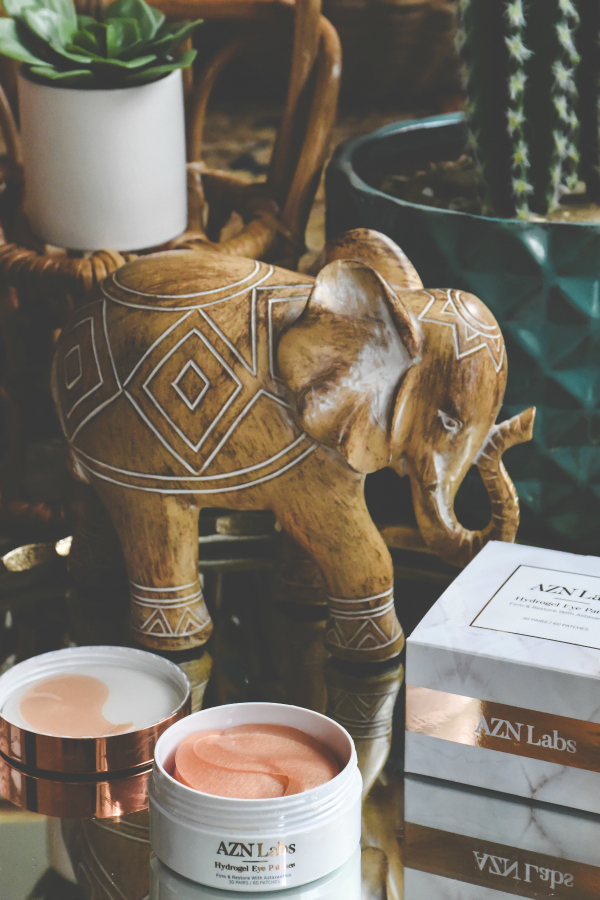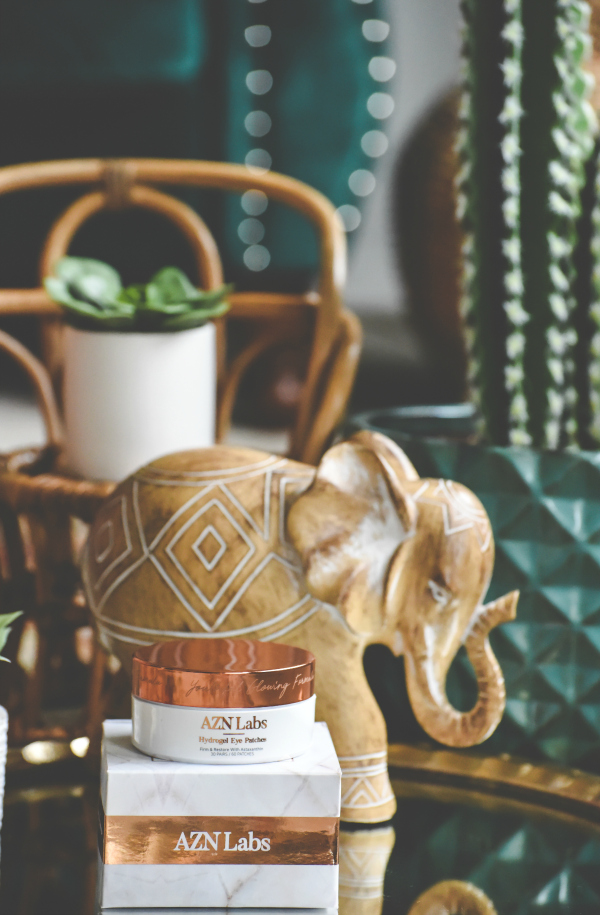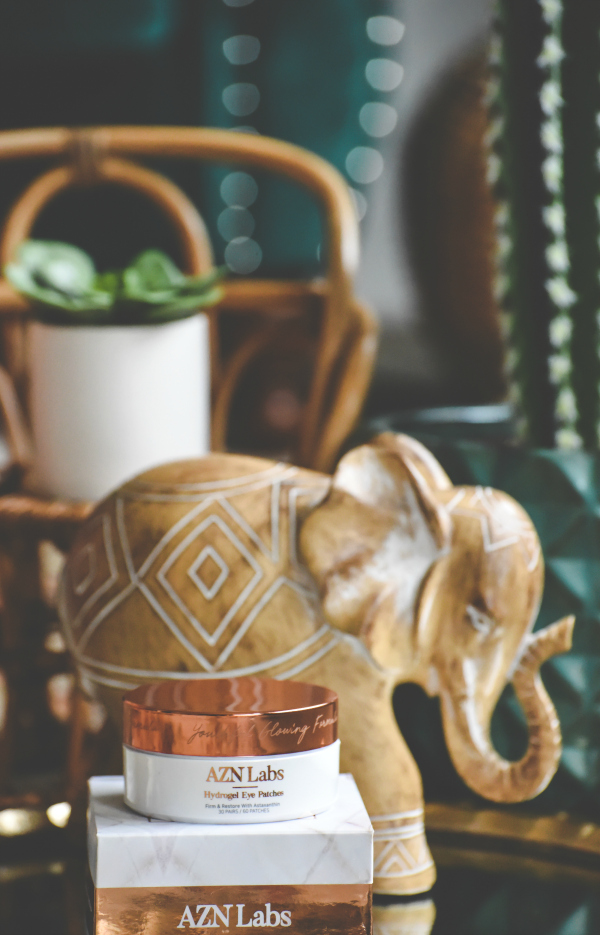 About AZN Labs
The mission of AZN Labs has always been to help customers tap into their inner beauty through ingredient-driven, research-backed, and clinically proven products. They believe in bringing the most innovative and effective R&D available in the hyper-competitive Japanese and Korean skincare industry to the global market to help women and men achieve their own ideal of beauty. AZN Labs perfectly embodies their approach with their simple yet powerful skincare line.
Giveaway
One winner will receive AZN Labs Hydrogel Eye Patches (30 pairs; a $39.99 value).