This post is in partnership with Cindy Karen.
Looking for comfortable on the go fashion for your trip? Leave your yoga pants at home and get ready to jet set with Cindy Karen and her line of travel wear inspired by her life on the runway – an aviation runway that is.
Cindy Karen
offers travel-friendly, chic, and versatile pieces that will make you look relaxed and recharged while en route to your next destination. Their clothes are truly the best travel designer clothing when embarking on your traveling adventures!
Cindy Karen is a native of Southern California and spends her time between NYC and Southern California. She was raised in a family of aviation entrepreneurs. Her personal success motivated her to develop this business of making travel easy and stressless. Cindy is determined to find and nurture the jet setter in all of us. Her mission is to encourage and promote travel by making it simple and less overwhelming to just get up and go!
Cindy Karen: Clothing for the Jetsetter in All of Us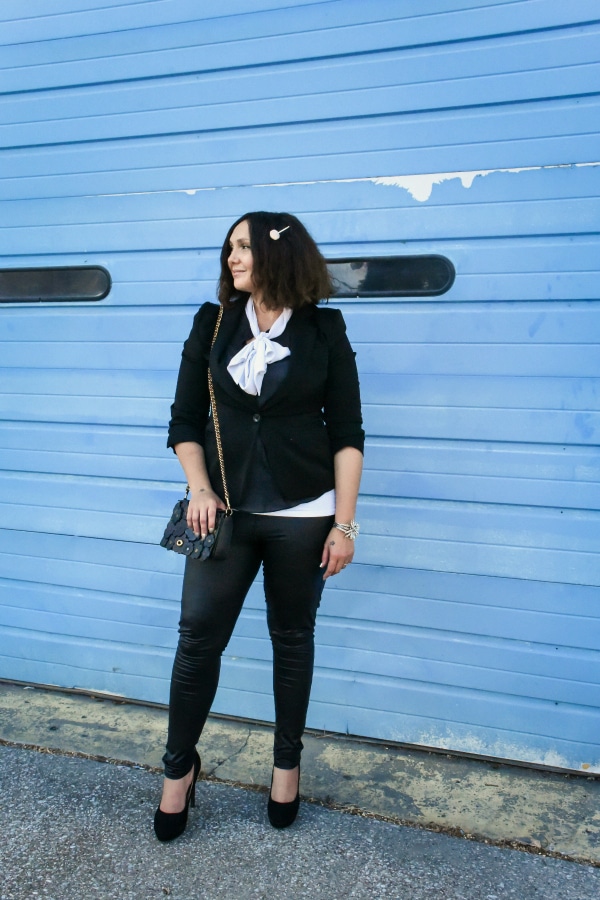 The Havana Faux Leather Leggings ($159) is a chic and versatile piece that is superbly comfortable. Not only it has been my perennial uniform for traveling, but I have worn it frequently on various occasions. The versatility is practically endless! Surprisingly, it hasn't lost its quality despite the many times I've worn it. That's why I wouldn't mind paying the price for any of their pieces since they've been made to last.
I paired the Havana Faux Leather Leggings with one of my favorite go-to blazers and Altuzarra x Target sleeveless sheer bow blouse for a look that is a business professional with a playful side. These leggings would look as just as snazzy with Cindy Karen's Berlin V-Neck Top ($98) as well. Fashion-worthy as they're functional, the Havana Faux Leather Leggings will get you through a long flight! With its simple and easy fit, these faux leather leggings are also the perfect candidate for a casual night in or a sultry evening on the town.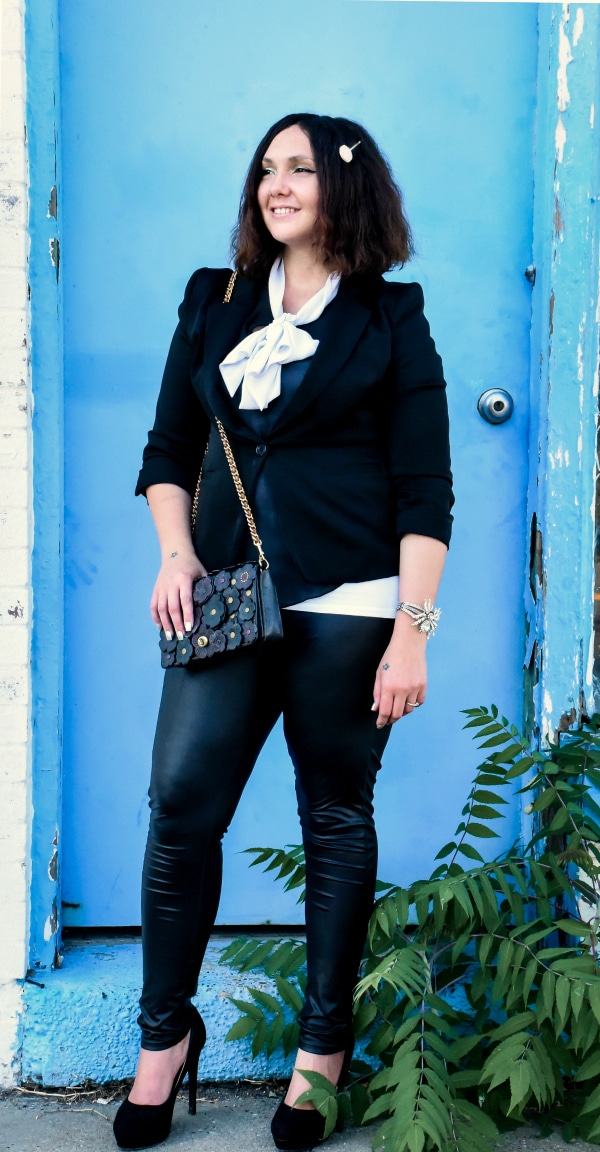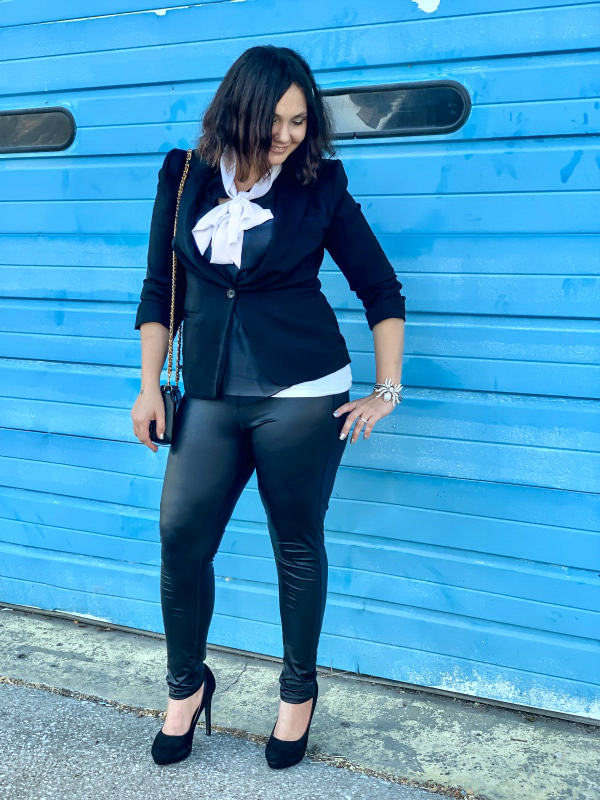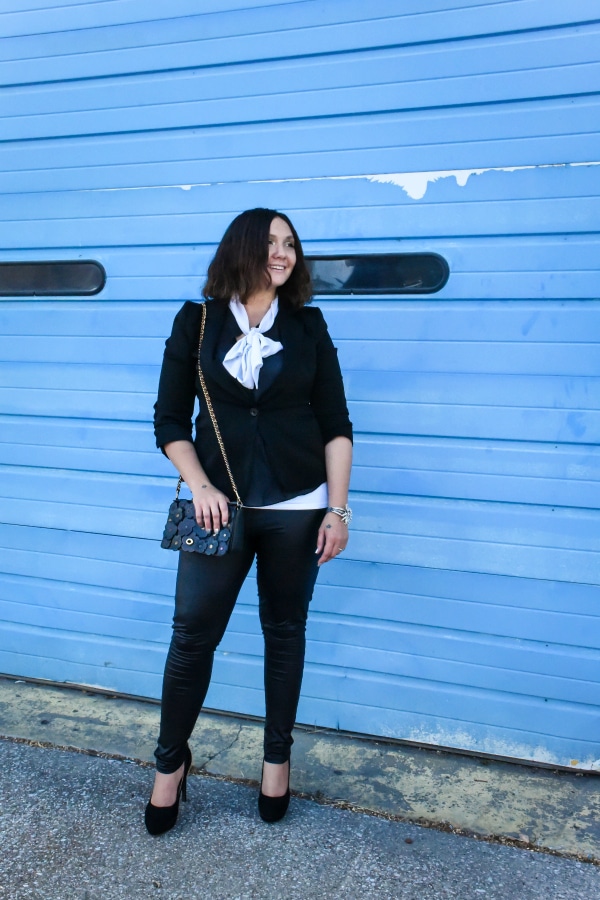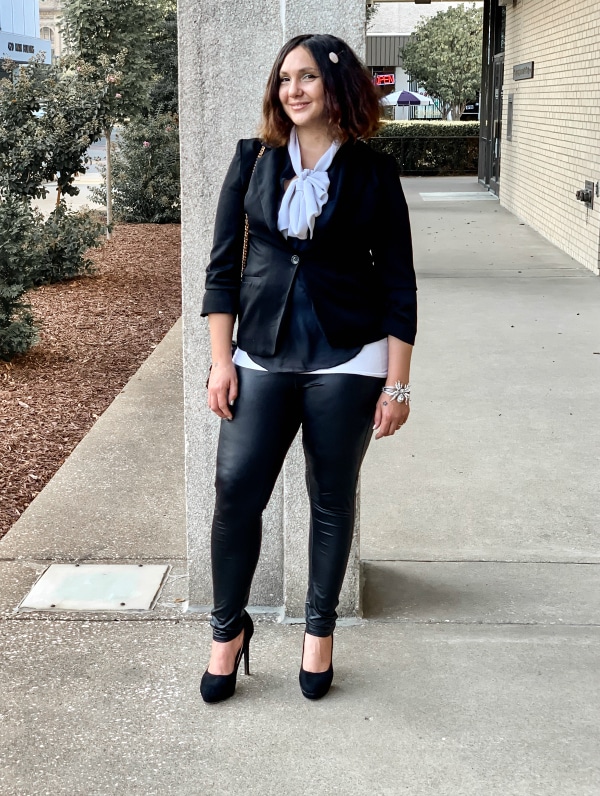 Inspired by a life in the aviation world, Cindy Karen makes it simple and less daunting to just get up and go, aiming to inspire wanderlust. Each piece is so comfortable that you almost not want to take it off! There are various reasons why their clothes "travel" better than any other clothes: virtually indestructible, made from the finest fabrics, and clean silhouettes.