This post contains affiliate links. I will be compensated if you make a purchase after clicking on my links, which helps support the site.
Imagine having a garden that has all of the plants and herbs you need that can treat everything from respiratory issues and nerve pain to colic and water retention. You'll find natural remedies that are as just as good for your body as they for the environment in The Backyard Herbal Apothecary by Devon Young. The Backyard Herbal Apothecary provides a wealth of information on 50 different plants. With beautiful photography on every page, it also features recipes for over 50 natural remedies!
Want to improve your digestive health? The Digestive Bitters with Dandelion, Orange Peel, and Ginger will help get your digestion on the right track. Experiencing nerve pain? St. John's Wort Massage Oil can help relieve nerve pain. Are you doing a monthly breast self-exam? There's a recipe for a violet-infused cream that is perfect for breast and lymphatic health!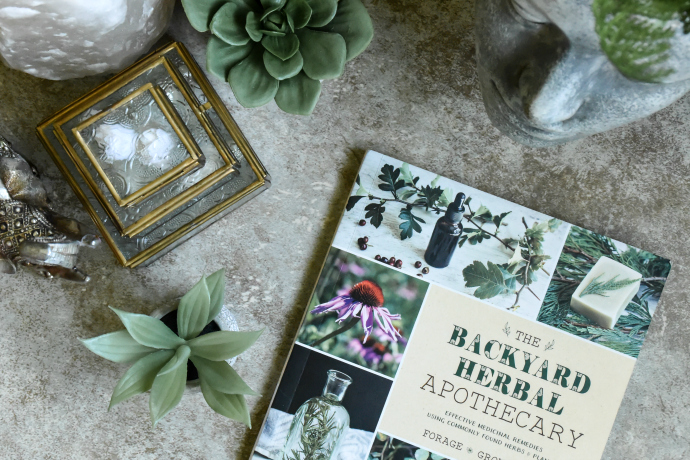 The Backyard Herbal Apothecary by Devon Young is divided into four chapters:
◈ Healing Forest and Meadow Dwellers
◈ Grassland Sun Worshippers to Rejuvenate the Mind & Body
◈ Marshland & Waterside Wonders for Holistic Health
◈ Easy to Grow Kitchen Herbs for Natural Wellness
New to herbalism? Herbalism doesn't require a lot of special equipment. However, there a few tools that will make your tasks easier when gardening, foraging, or preparing your natural remedies. On page 182, Tools of a Well-Prepared Herbalist, provides a very handy guide for new and seasoned herbalists alike.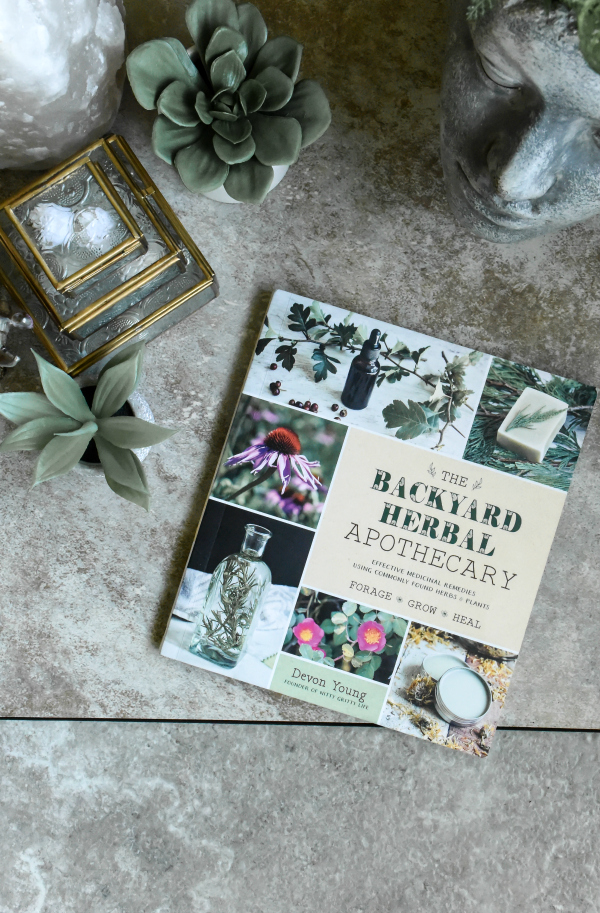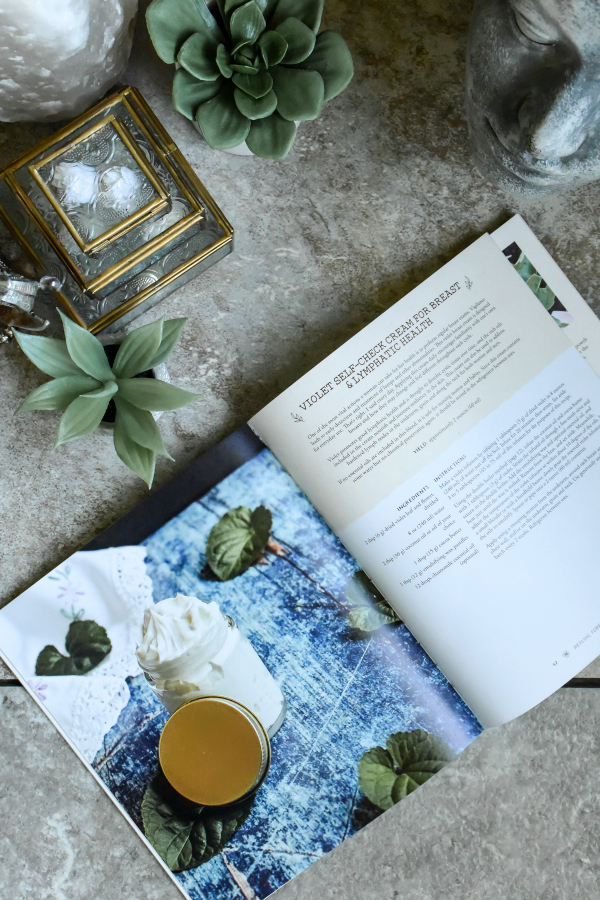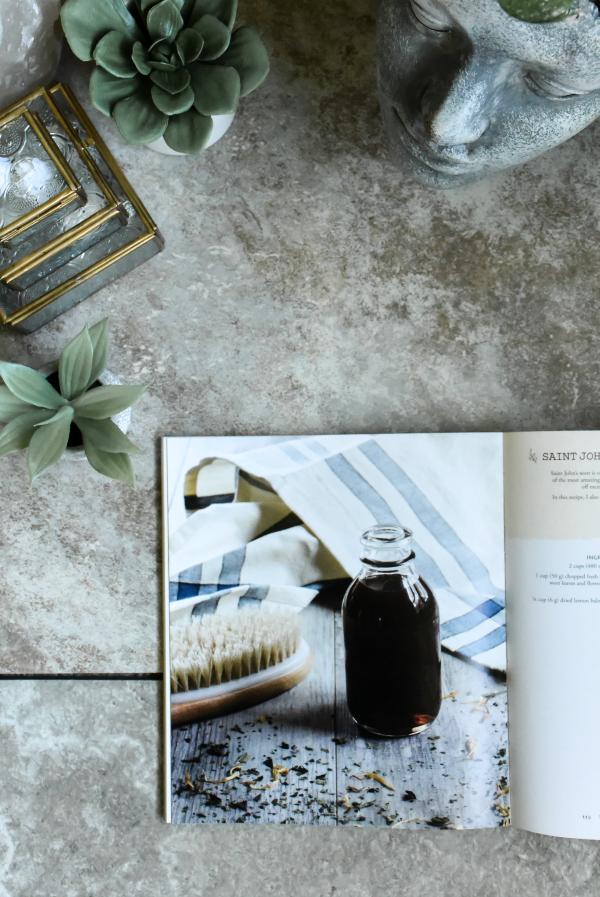 Devon Young, the founder of the holistic lifestyle blog Nitty Gritty Life, is a trained herbalist in the Willamette Valley of Oregon. She has a degree in Complementary and Alternative Medicine from The American College of Healthcare Sciences. She's now developing her own herbalism health practice. Each of Devon's recipes is a natural and effective tonic for your health concerns. Use cottonwood to make a salve for achy joints, heal minor bumps, and bruises with the common yard daisy. Infuse some nettle to make an allergy season combating tincture and so much more – all using safe and locally foraged plants.
You can connect with Devon Young via Facebook, YouTube, Instagram, Twitter, and Pinterest.