This post is in partnership with Tech Will Save Us.
Since its abbreviation was first coined in the mid-90s, STEM (Science, Technology, Engineering, and Math) has evolved considerably. It wasn't until the beginning of the 21st century that its popularity began to grow. It's more popular now than ever! STEM was once reserved in the classroom as a curriculum, but teaching and reinforcing it at home is now easier than ever before.
Introducing Tech Will Save Us
Coding is one of the best ways to teach STEM, but it is often taught in costly summer camps such as Digital Media Academy. STEM toy companies like Tech Will Save Us teaches children STEM in fun and engaging ways without a hefty price tag attached. Everything from creating synthesizing sounds to twisting controls, Tech Will Save Us your one-stop online destination for STEM toys that will spark innovation in children ages 4-11. Their broad range of toys encourages children to create new things, solve issues, and use technology to invent their own future. This London-based toymaker specializes in demystifying the magic behind tech by breaking it down and making it child's play.
Do you ever wonder what Bill Gates or Steve Jobs did during their childhood in the summertime? Where do science and art and inventions come together for a time? Tech Will Save Us offers several STEM kits to help prevent the summer brain drain from occurring to children. Take a ho-hum bicycle and add Light Racer Kit flashing lights ($24.99). As children supercharge their bicycle wheels, they understand how wireless electricity operates! Wearable tech is just an afternoon away as children design with the Sew + Glow Kit ($24.99). Ask them about electrical circuits as they proudly pin their light-up badge on their t-shirt or backpack.
The Perfect Gift for Gamers: Tech Will Save Us Gamer Kit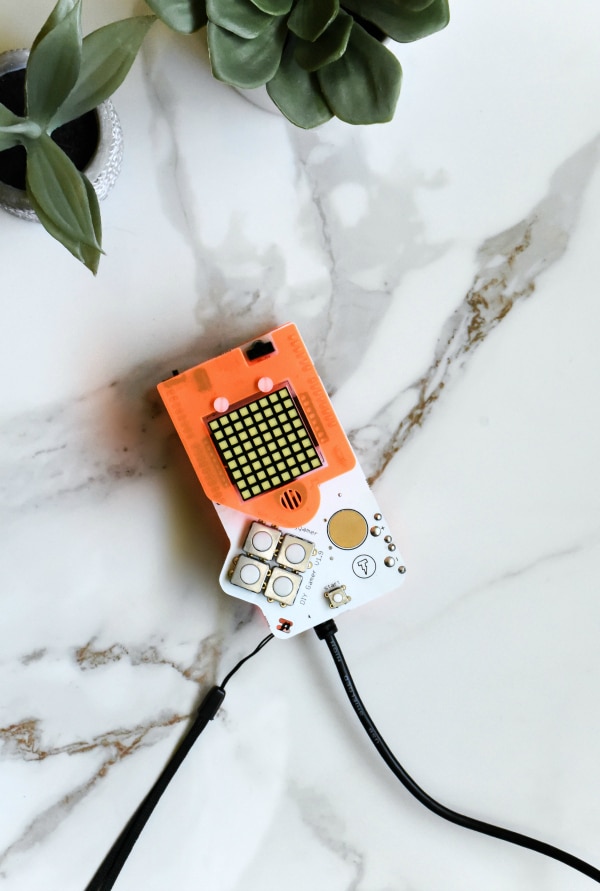 Gaming is one of the favorite ways my family can relax and unwind in the hustle and bustle of life, especially when we are not caught in a whirlwind of activities. Games are also a surefire way for us to nix boredom traveling, whether we're on the road, waiting at the airport, or on a plane. We love games that challenge us intellectually by requiring strategy, skill, and patience. These type of games foster decision-making, problem-solving, creativity, and boundless imagination that are beneficial for children for years to come.
For my oldest son, I couldn't think of a better kit than the Gamer Kit ($99.99)! This kit enables kids to construct and code a handheld game with just a 9-volt battery. Using the free internet coding platform at Tech Will Save Us, children learn to code classic games and develop their abilities. It also teaches them to develop and code their own games.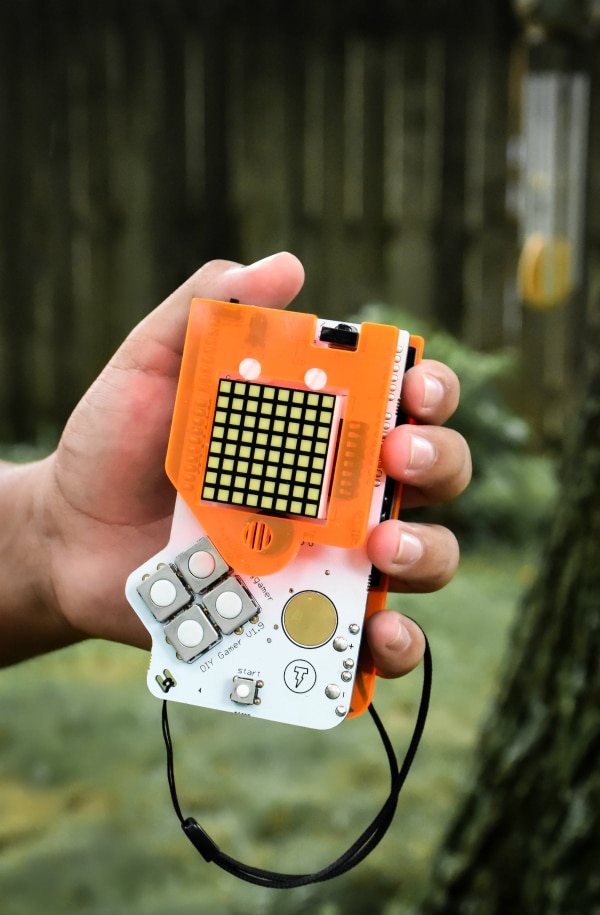 If you're looking for easy and inexpensive ways to encourage invention and design, I highly recommend the Tech Will Saves Us kits! Connect with Tech Will Save Us via Twitter, Facebook, and Instagram.
Giveaway
One winner will receive a Gamer Kit (a $99.99 value) from Tech Will Save Us.
Tech Will Save Us Gamer Kit Giveaway