This is a sponsored post from Best Buy, however, all opinions are 100% my own.
The right pair of sunglasses can add an element of style to any ensemble. This why I have several pairs since each pair serves its purpose. My latest obsession is the Bose Frames at Best Buy, namely the Alto and Rondo frames. For $199.99 each, Bose Frames are certainly not your ordinary pair of sunglasses! Why? These audio sunglasses are the first of its kind, featuring built-in Bose speakers for an immersive audio experience.
With audio hidden within these two classic designs, the Alto and Rondo frames are also enriched with premium accents and materials. In contrast to current open-ear products using bone conduction, Bose Frames at Best Buy use a custom-designed speaker. This speaker features a number of patented acoustic chambers and ports to guide audio from the temples of the glasses into the listener's ears. You can play music, take calls, and have fun in the sun with UVA/UVB protection.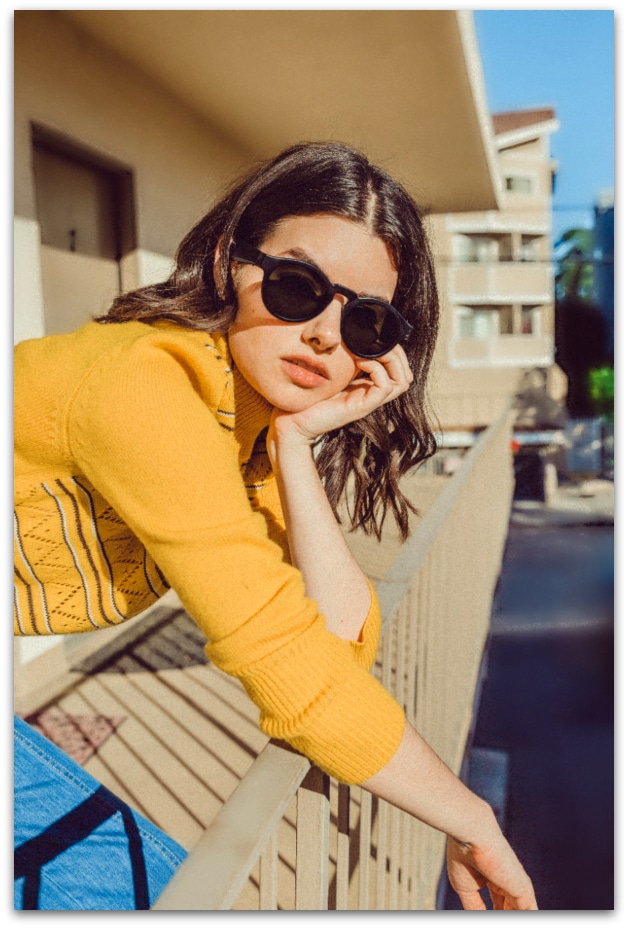 Alto provides a classic, larger-fit angular look, while Rondo is more distinctive with rounded lenses and a smaller fit. Both feature technology that gives the wearer privacy, Keeping other individuals nearby from listening to what you're listening to. Bose Frames are comfortable to wear throughout the day. Like glasses, they're so comfortable enough to wear that you may forget that you're wearing them! Unlike headphones that send a message, "I'm listening to music, don't bother me," Bose Frames enable you to stay socially accessible to others.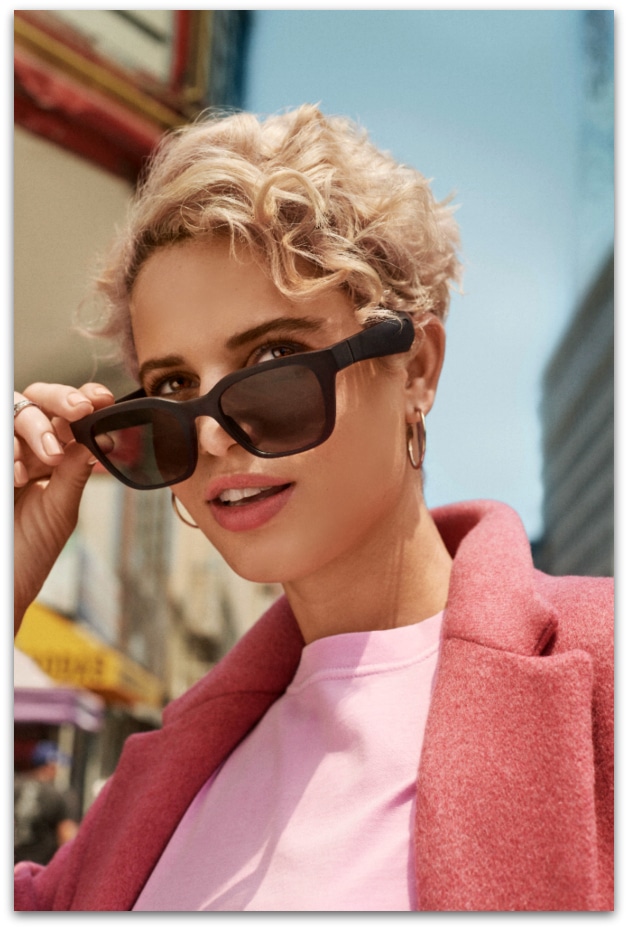 Features
👓 Built-in microphone: Make and take clear phone calls, access Siri and your Google Assistant with the seamlessly integrated microphone.
👓 Shatter + scratch-resistant lens: Designed to survive life on the go.
👓 One app, complete control: The Bose Connect app gives you easy access to everything your product has to offer. Get tips, unlock Bose AR, and personalize your settings so you can spend more time enjoying the music instead of setting it up. Available on iOS and Android.
👓 Nothing in or on your ears: A new way to listen. Stay connected to the world around you while discreetly listening to music with a revolutionary open-ear audio design.
👓 Uniformly tinted: Bose Frames block up to 99% of UVA/UVB rays.