This post is in partnership with Lumene.
Lumene recently launched Invisible Illumination! Made with weightless, water-based formulas, these products are enriched with Nordic skin care ingredients. Invisible Illumination redefines skincare-infused make-up for a more brilliant skincare regimen.
Formulated with naturally derived ingredients, including Pure Arctic Spring Water and Arctic Cloudberry Seed Extract, Lumene's Invisible Illumination collection helps brighten, hydrate and perfect skin for a healthy and naturally glowing beauty. Each product is 100% vegan, gluten-free and cruelty-free.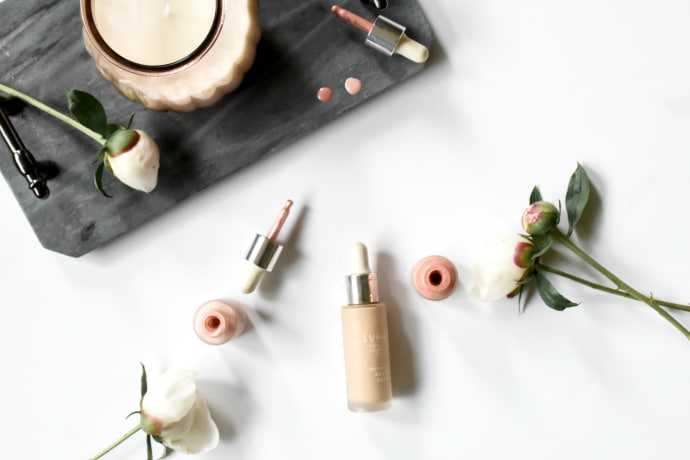 In the past, I've heard a lot about Lumene, but this is the first time I've ever tried anything from this brand. I never really could decide which product I wanted to start with, but when the Lumene Invisible Illumination was unveiled, that was it! It's a harmonious combination of skincare and make-up.
Instant Glow Beauty Serum
During the warmer months, the Invisible Illumination Instant Glow Beauty Serum ($29.99) is a must-have as it is lightweight yet provides ample coverage. It works well as an anti-aging powerhouse as a serum and sheer foundation. It acts as a tinted moisturizer, making it perfect for a natural, healthy radiance-free make-up look. Moreover, in three tinted shades, it provides a flawless glow that can be worn alone or combined with a tiny drop of Instant Illuminizer for additional luminosity.
Lumene's Invisible Illumination Instant Glow Beauty Serum redefines face make-up: as comfortable to wear as skincare and offering a perfected natural bare-faced finish, it subtly enhances your complexion for a truly radiant, Nordic glow. The air-light formula, fuelled by Arctic Spring Water, Arctic Cloudberry Seed Extract and pearlescent pigments, hydrates, brightens and visibly perfects the natural radiance of your skin for a more even and luminous appearance of the complexion instantly and over time.
Instant Illuminizer
With this lightweight, easily blendable illuminizer, Lumene's Invisible Illumination Instant Illuminizer ($24.99) creates an instantly luminous complexion. This liquid highlighter is available in three shades. Each shade contains pearlescent luminizing pigments, recreating the natural radiance of healthy-looking skin. Arctic Spring Water and antioxidant-rich Cloudberry help to hydrate and perfect your skin's natural radiance for a more even and luminous-looking complexion.
For a naturally glowing finish, the Instant Illuminizer can be applied on top of your make-up. You can also combine it with your favorite moisturizer to get a natural, beautiful glow! Rosy Dawn, the shade I opted for, is perfect for a bright, rosy look.
Watercolor Blush
Lumene's Invisible Illumination Watercolor Blush ($24.99) adds a healthy flush of color to your complexion with this weightless liquid blush. The pigmented, buildable texture includes Arctic Spring Water, Cloudberry that's rich in antioxidants and radiant pigments to brighten, moisturize and perfect the natural luminescence of your skin for a luminous complexion. It's available in two shades – Pink Blossom and Coral Bloom. I opted for the Pink Blossom. This shade is subtle enough for those who like me that love the natural look. Pink Blossom adds just enough color tint to my cheeks without it being obvious. It provides a healthy glow and can be applied relatively easily.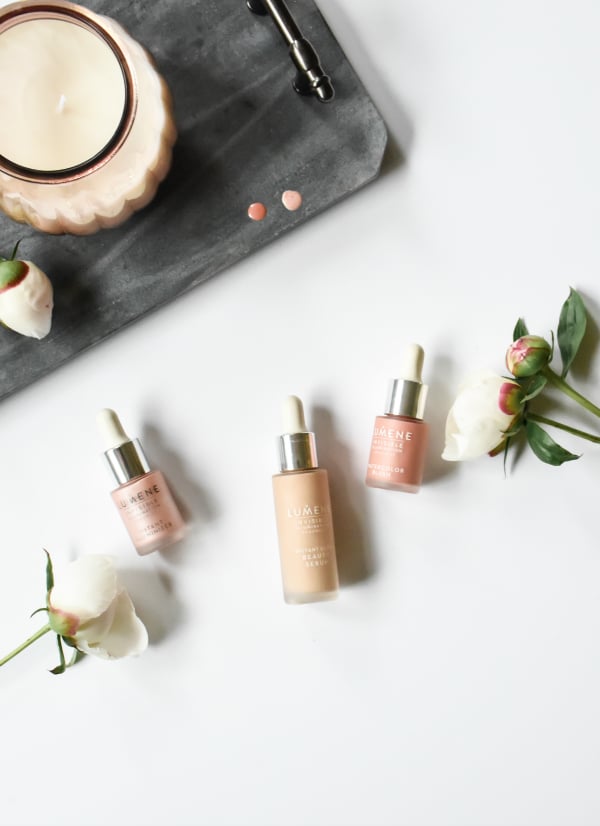 Lumene Invisible Illumination Daily Ritual
◈ Dispense a few drops of the Beauty Serum into the palm of your hand. Apply it over entire face, blending in circular motions from the center of the face outwards either with your fingers or applicator of your choice.
◈ Add an instant fresh, healthy flush to your complexion with the Watercolor Blush. Apply a drop onto the apple of the cheek and blend with your fingertips.
◈ Highlight the points of your face where light would naturally fall and finish with a few drops of the Illuminizer. Dab the texture gently with your fingertips on the tops of the cheekbones, brow bone, and cupid's bow to instantly highlight and add radiance to your complexion.
Connect with Lumene
Lumene's Invisible Illumination Collection is now available at Target.com and Amazon.com.