Rachel Hollis, the bestselling author of
Girl, Wash Your Face
and founder of
TheChicSite.com
, urges women to stop apologizing for their desires, hopes, and dreams and to follow them with passion and fearlessness.
This post is in partnership with Thomas Nelson. This post may contain affiliate links and I will be compensated if you make a purchase after clicking on my links.
Many of us don't reach our full potential because of fear. Fear of failure. Fear of being perceived wrong. Fear of not saying or doing the right thing. Fear of being too you. Fear of not being enough. Fears! Most of us have them, whether they're rational or not. Some may face them while others prefer turning the other way to avoid uncertainty by taking the safe route. The pathway to our dreams may not always be straight and narrow. This pathway may have many twists and turns we need to take to fulfill them without a map in hand. That's why at all costs most avoid the unknown.
Always taking the familiar route can lead to unhealthy relationships, anxiety, unsatisfying jobs, and uninspired feelings. If we continue on the unfamiliar path, it is a constant leap of faith. Oliver Goldsmith once quoted, "Life is a journey that must be traveled no matter how bad the roads accommodationsions." Just embrace the uncertainty and trust it to the best of your ability.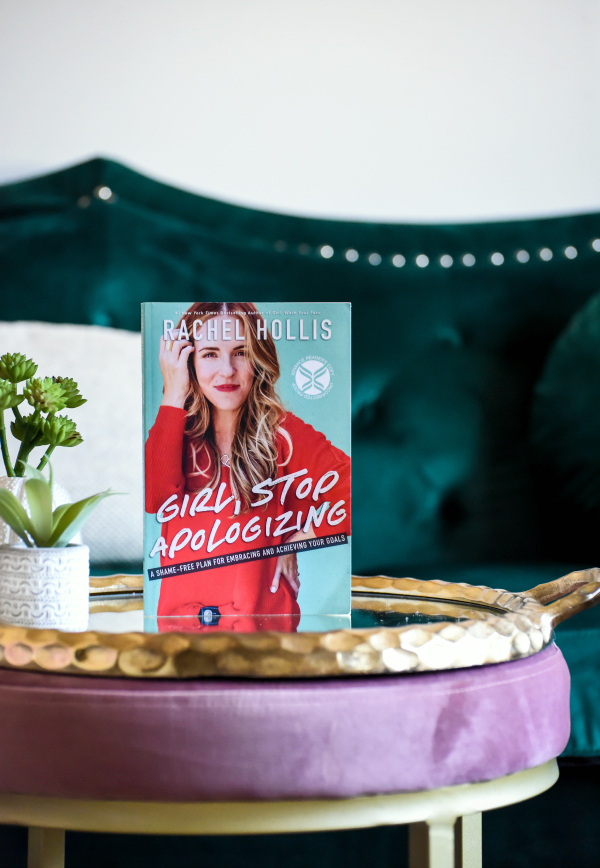 Live Your Existence
For example, I rarely traveled from my teenage years to my early twenties. This was mostly due to social anxiety. I let social anxiety intervene with countless opportunities and passions. Traveling was one of them. It wasn't until my mid-20s that I realized that I wasn't getting any younger. I also wanted to renew my love of traveling from my childhood, but first I had to leave my comfort zone. At one of the most critical moments of my life, this realization and a renewed zest for life hit. My step-father, who always traveled from one destination to the next, had a stroke that left him on one side paralyzed and bound to the wheelchair. He helped me learn that life is too fleeting to not do what makes you feel the most alive.
I didn't wake up with a laundry list of regrets one morning. This made me think of a Tyler Perry film that I watched years ago, in which Charlotte (Kathy Bates) asks a serious question to her friend Alice (Alfre Woodard), "Are you living or just existing?" before setting off on an adventurous and hilarious road trip. Are you living or just existing? Those words hit hard! We exist, but not all of us are living life the way we want because of fear. With fear comes a litany of excuses.
Girl, Stop Apologizing!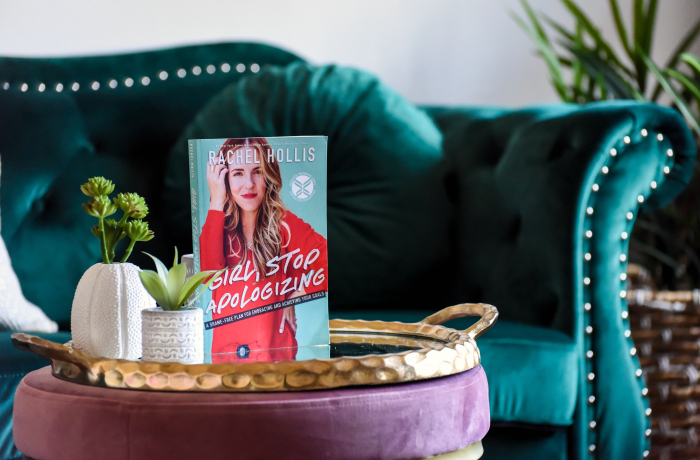 In Girl, Stop Apologizing, Rachel Hollis sounds a wake-up call for women who are not living their full potential. These women feel a tugging for something more on their hearts. The fear of embarrassment, falling short of perfection, and feeling insufficient often holds many of us back. She knows that many women were taught to define themselves in the face of others instead of learning how to own who they are and what they want, whether as a wife, mother, friend, daughter, or employee.
Hollis identifies the excuses to let go of, the behaviors to adopt, and the skills to acquire on the path to growth, trust, and self-belief, with a challenge for women everywhere to stop talking themselves out of their dreams. Rachel says, "I want to encourage women to chase dreams without the guilt or shame that so often bubble up when women step outside of who other people think they should be."
Mom Guilt is As Real As Ever
One of the most common things that hold us captive is mom guilt. Mom guilt is as real as ever, but so are our dreams. As Hollis states on page 51, "It's possible to pursue something for yourself while simultaneously showing up for the people you love. It's possible to be a great mother and a great entrepreneur. Don't buy into the hype, pressure, or the guilt that you've got to be one thing or another." I couldn't agree more! We limit our potential when we allow ourselves to believe that we have to be a certain way. While not everything shared in this book is going to "one size fits all", you're bound to find nuggets of wisdom here and there that will inspire you to be unapologetically you! Follow your desires, hopes, and dreams with passion and fearlessness without feeling the need to apologize.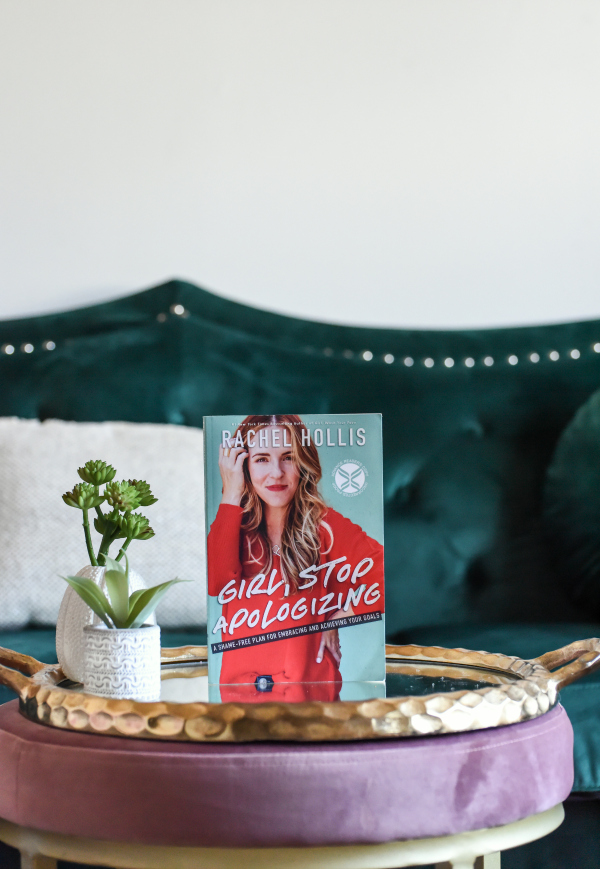 + Connect with Rachel Hollis +
"I believe we can change the world. But first, we've got to stop living in fear of being judged for who we are." – Rachel Hollis