Customize your kitchen without the steep price tag! One appliance shouldn't cost as much as an entire renovation. Get the kitchen that you want and need. The Café Matte Collection by GE is available at
Best Buy
.
The reviewer has been compensated in the form of a Best Buy Gift Card and/or received the product/service at a reduced price or for free.
The kitchen is no longer just reserved for cooking! It's also a domestic sanctuary to gather and rejoice. Is your kitchen in dire need of an overhaul? With the Café Matte Collection by GE, you can redo it in style! The Café Matte Collection by GE is a collection of kitchen appliances that you can customize to complement your style and match your kitchen's design. Your kitchen should be the reflection of you, after all!
In addition to the chic and sleek styles these GE kitchen appliances exude, you can have even more control of your kitchen – thanks to the Wi-Fi and smart-enabled technology! In the mood for tea? You can heat water for tea with the Café Wi-Fi–connected refrigerators! Prepping in the kitchen for the holidays? Their Café ranges help you save time in the kitchen by changing the oven's temperature, setting it to preheat, and sending you a notification when the timer is finished. These multi-tasking options can maximize your time, which is perfect during the holiday season when you're at your busiest. The beauty of technology never ceases to amaze me!
Have a Chic and Sleek Kitchen with the Café Matte Collection by GE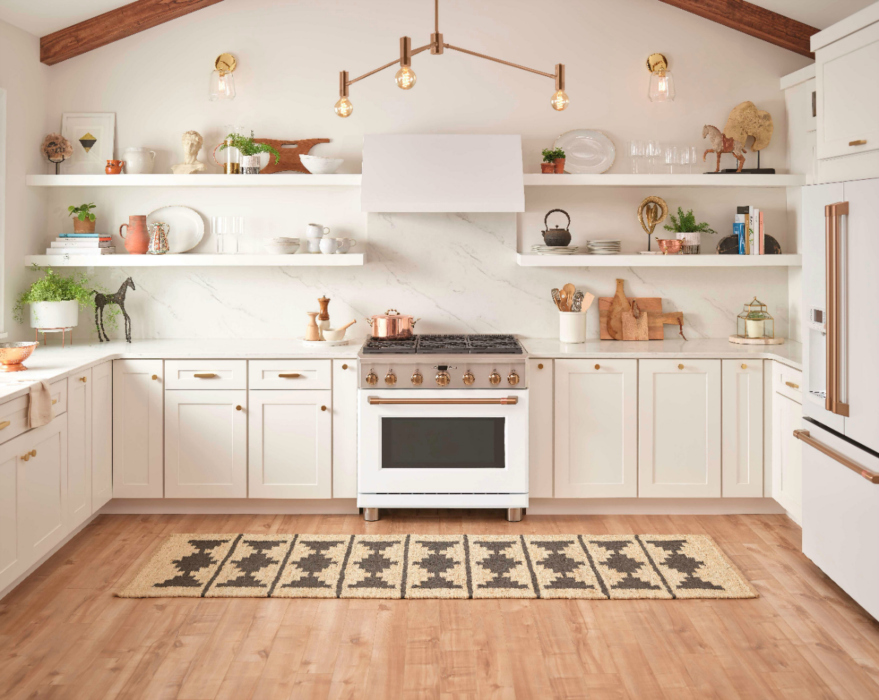 Customize your appliances with modern Matte Black or elevated Matte White finishes to set the canvas along with an array of customizable hardware options that will help complete the look. Having Matte White appliances adorned with brushed copper handles and knobs would bring my vision of a dream kitchen to life! The soft luster and warmth of the Matte White finish offer a fresh approach to a staple kitchen color.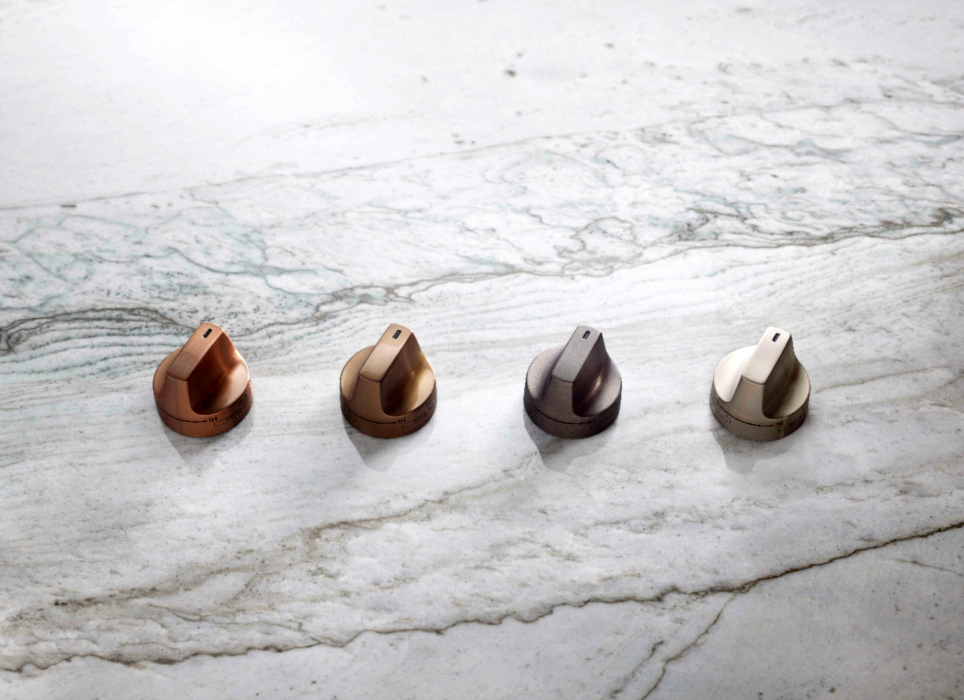 For me, Matte White appliances with copper brushed hardware exude a timeless yet comfortably modern feel. This look evokes a cozy, come-as-you-are vibe that is perfect for achieving a relaxing environment. I also love the Matte Black, which beautifully connects with natural tones that create a soothing, layered look. The brushed bronze, brushed black, brushed stainless, and brushed copper hardware choices are perfect for either matte finish that will complement your overall kitchen design.
Style Meets Functionality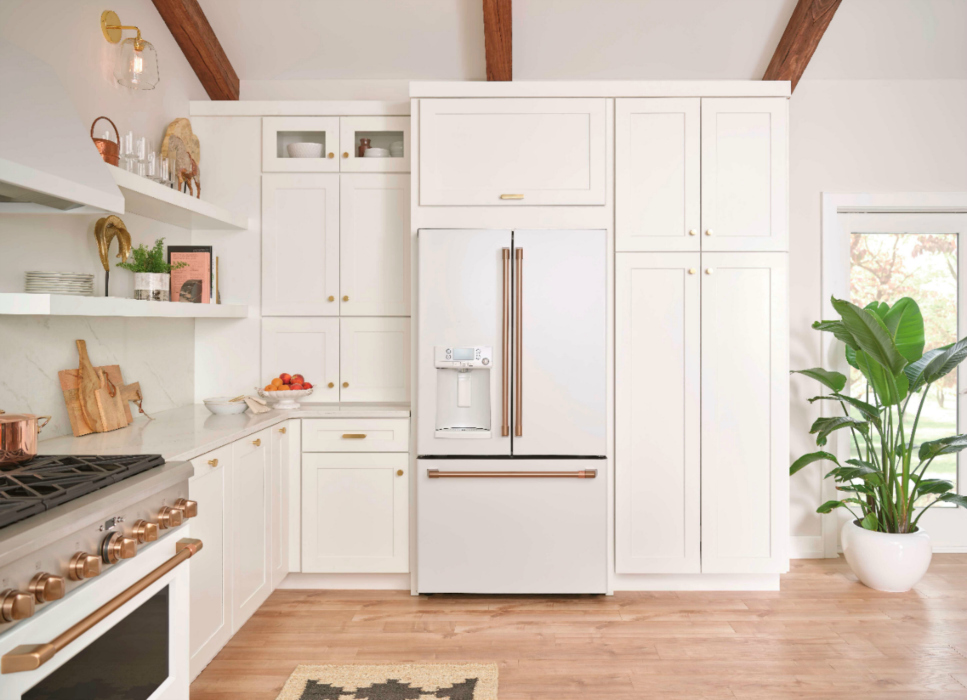 → Experience precision guided cooking with your Apple® iPad® and induction cooktop. Take your culinary skills to the next level with the Café precision cooking app. Find recipes with step by step instructions and cooking techniques to help you achieve great results on the touch-control induction cooktop.
→ Designed to be quiet, the Wi-Fi–connected dishwashers allow you to monitor cycle times, lock and unlock controls and determine if your rinse agent is low, directly from your smartphone.
→ Use the Café hood's convenient remote control to change fan speed and adjust lighting from across the kitchen, so you don't have to interrupt mealtime.
→ Preheat the oven from your smartphone. Using a handy app, Café Wi-Fi–connected wall ovens allow you to preheat, change the temperature, and adjust cooking timers from just about anywhere.
→ Ask Alexa to check the remaining baking time on your oven. From any room in the house, you can also ask the Wi-Fi–connected range to change the oven's temperature, set it to preheat, and send you a notification when the timer is finished. This is a just mere sampling of the things you can do!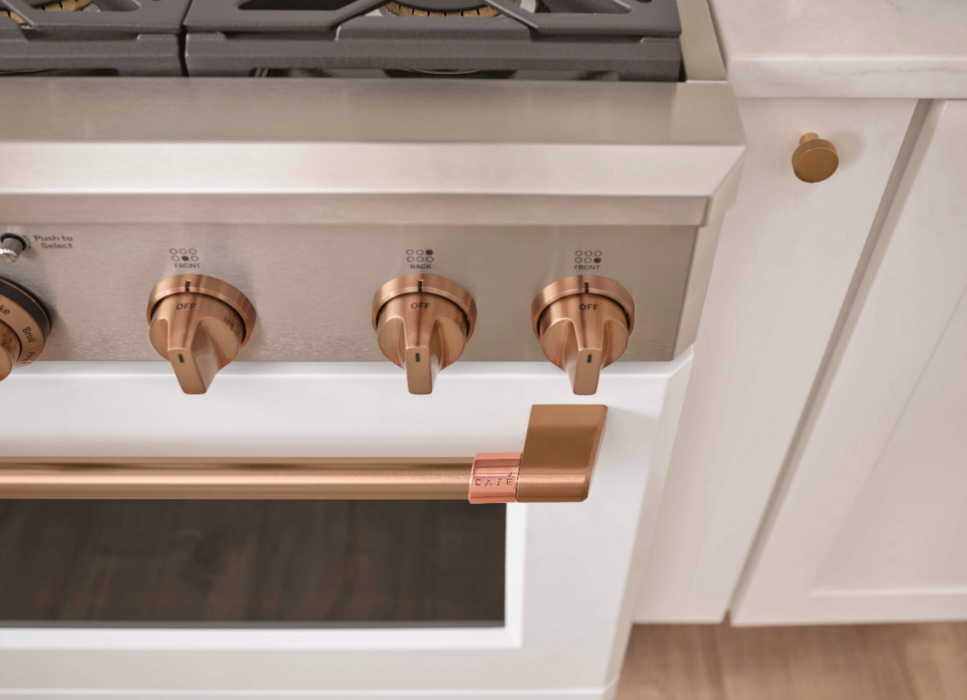 Customize your kitchen without the steep price tag! The Café Matte Collection by GE was inspired by professional kitchens. With superior performance and personality, you can make simple meals or large gatherings a culinary spectacle. One appliance shouldn't cost as much as an entire renovation. Get the kitchen that you want and need. This swoon-worthy collection is available at Best Buy.