Many thanks to Propeller Consulting, LLC for providing this book.
My faith in God has molded and shaped me into the person I am today. My faith has humbled me, teaching me not take anything for granted since it can be taken at any given moment. It has taught me to be a compassionate, non-judgmental, free-hearted, respectful, kind, and understanding person. It has also even given me the strength to endure the inevitable obstacles of life. This is why I want the same values instilled in my children at a young age. I want them to have everlasting faith in God while following the footsteps of Jesus Christ.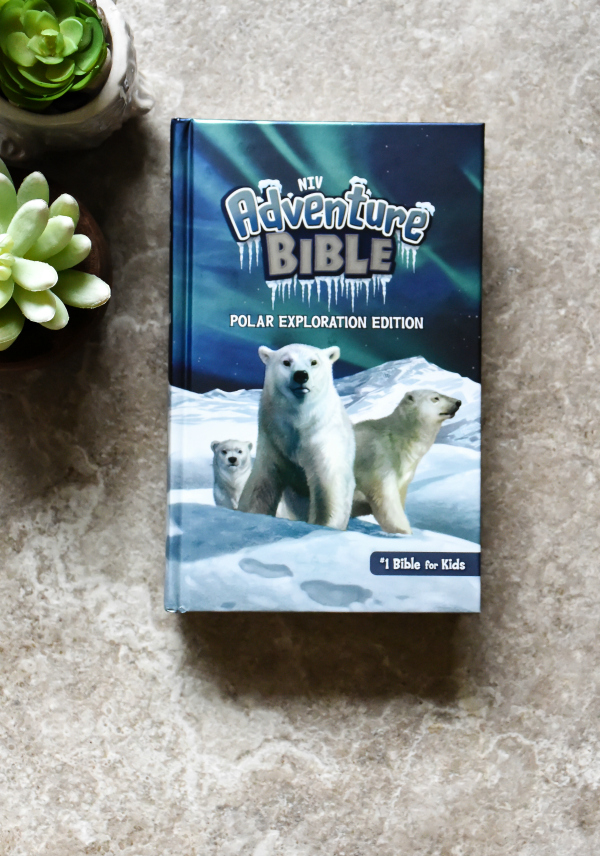 The NIV Adventure Bible is a hardbound Bible for children of all ages that will help them learn God's Word – in a polar exploration theme. This Bible isn't just eye-catching on the front, but it's just as eye-catching inside with beautifully illustrated pages!
Get Ready for a Frosty Adventure with the NIV Adventure Bible Polar Exploration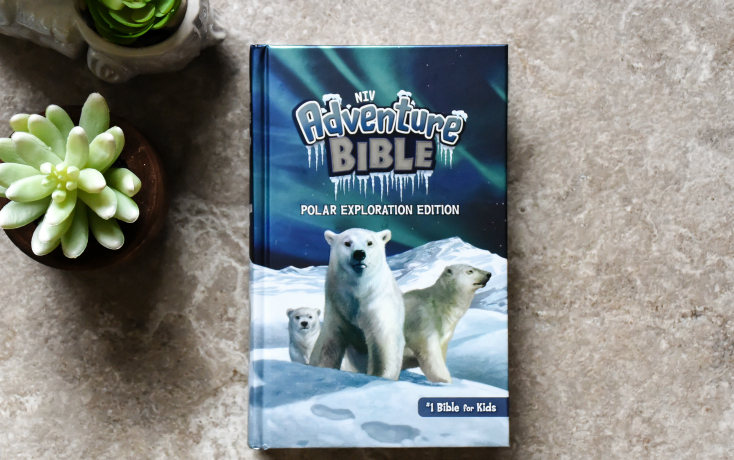 While on this arctic adventure, readers meet all types of people, see all sorts of places, and learn all kinds of facts about the Bible. And most importantly you'll grow closer in your relationship with God.
Features of the NIV Adventure Bible Polar Exploration include:
• The same trusted Adventure Bible content in a frosty new theme
• Full-color images of polar animals, arctic outposts, and icy landscapes throughout make learning about the Bible even more engaging
• Life in Bible Times—Articles and illustrations describe what life was like in ancient days
• Words to Treasure—Highlights great verses to memorize
• Did You Know?—Interesting facts help you understand God's Word and the life of faith
• People in Bible Times—Articles offer close-up looks at amazing people of the Bible
• Live It!—Hands-on activities help you apply biblical truths to your life
• Twenty polar-themed pages focus on topics such as how to know you are a Christian, famous people of the Bible, highlights of the life of Jesus, and how to pray.
• Book introductions feature arctic art and important information about each book of the Bible
• Dictionary/concordance for looking up tricky words
• Color map section to help locate places in the Bible
• A complete text of the New International Version (NIV) of the Bible
• A thrilling new glacial cover on metallic paper