This post is in partnership with Marleylilly.
Headquartered in Greenville, South Carolina, Marleylilly, is an online store that will monogram everything imaginable – jewelry, clothing, shoes, accessories, and towels, to name a few. Their mission is to create for people who want to be pampered and who pampers with luxury and style. This is the perfect shopping destination for the most adorable gifts! If you love personalized clothing and gifts, this is the right place. They have perfect gifts for the bride-to-be, bridal party, mom-to-be, baby showers, grads, or if you want to wear unique and fashionable clothing. A baby shower coming up? Well, this is the right place! Marleylilly offers a wide range of baby shower gifts.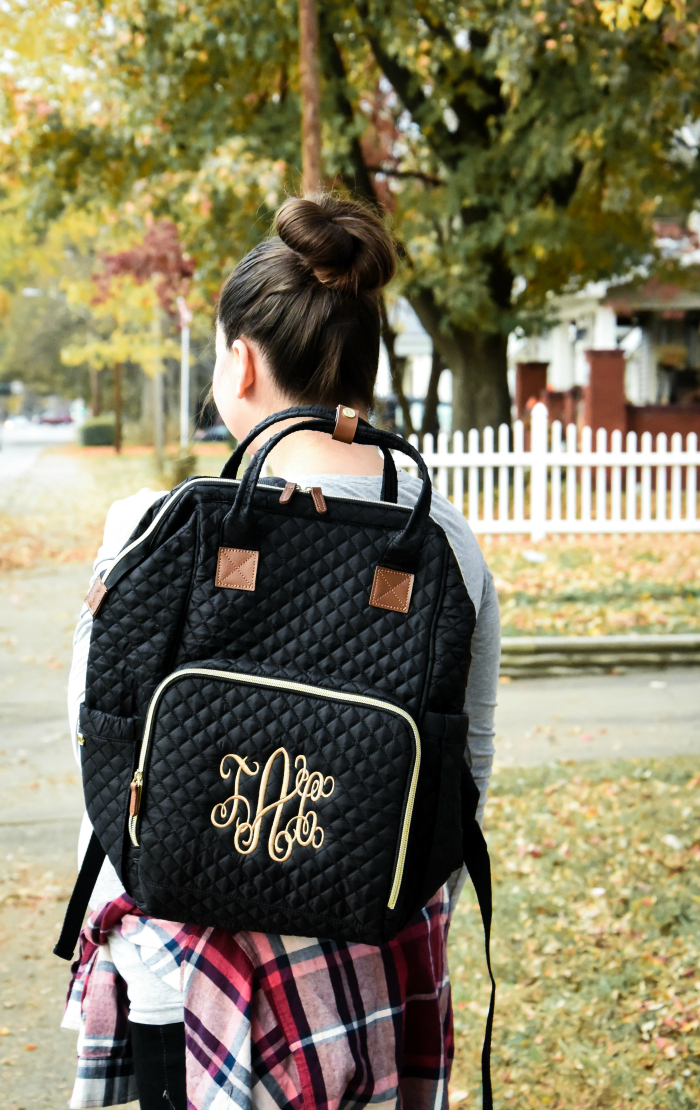 Are looking for a fashion-forward monogrammed diaper backpack? We found the perfect one for our friend Natalie. Natalie received the Genuine Leather Monogrammed Diaper Backpack ($99.99) which is a stylish yet functional and lightweight monogrammed diaper backpack.
Travel in Style with the Marleylilly Monogrammed Diaper Backpack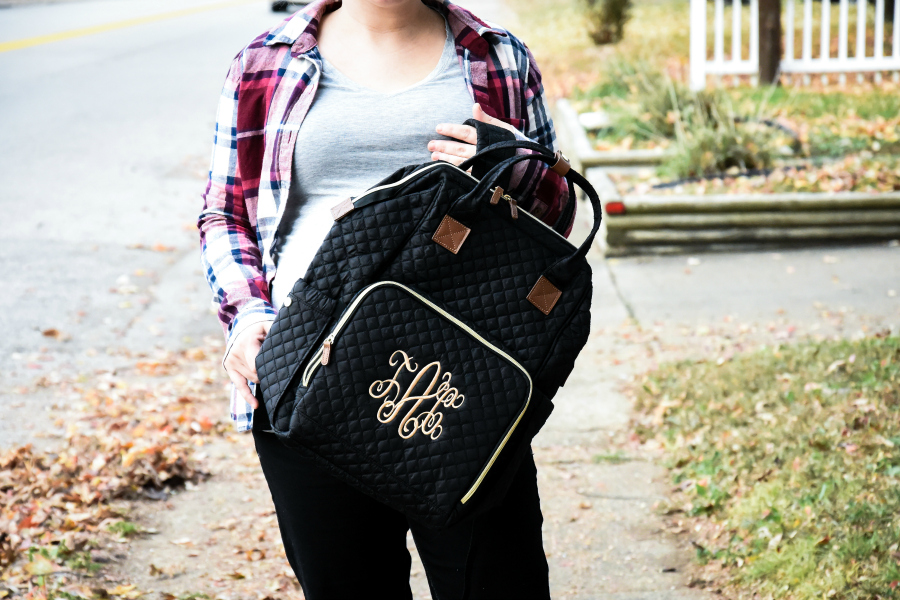 The Marleylilly Monogrammed Diaper Backpack is as just as spacious as it is beautiful! Inside, it features a roomy mesh-like pocket is an open mesh-like pocket that includes a changing pad that attaches/detaches to the inside of the pocket. There are also more compartments that can hold all of the necessities for mom and baby. The outside features two side pockets. One side pocket is insulated, making it ideal for keeping a bottle warm or cold. The pocket on the other side has an opening for wipes. On the back, it boasts a zippered pocket that is lined with waterproof fabric that is easily wiped clean. This pocket is suitable for putting away those extra clothes since babies seem to soil their clothes with milk. On the inside are a zippered pocket and four open pockets.
This monogrammed diaper backpack measures approximately 16 inches in height, 10.5 inches in width and 7 inches deep. There's plenty of room for diapers, bottles, wipes, toys, extra clothing, or anything else you need to take along! It has genuine leather trims and a stylish stripe lining made of polyester. We love that it looks nothing at all like a diaper bag. It's the 'it' diaper bag and more!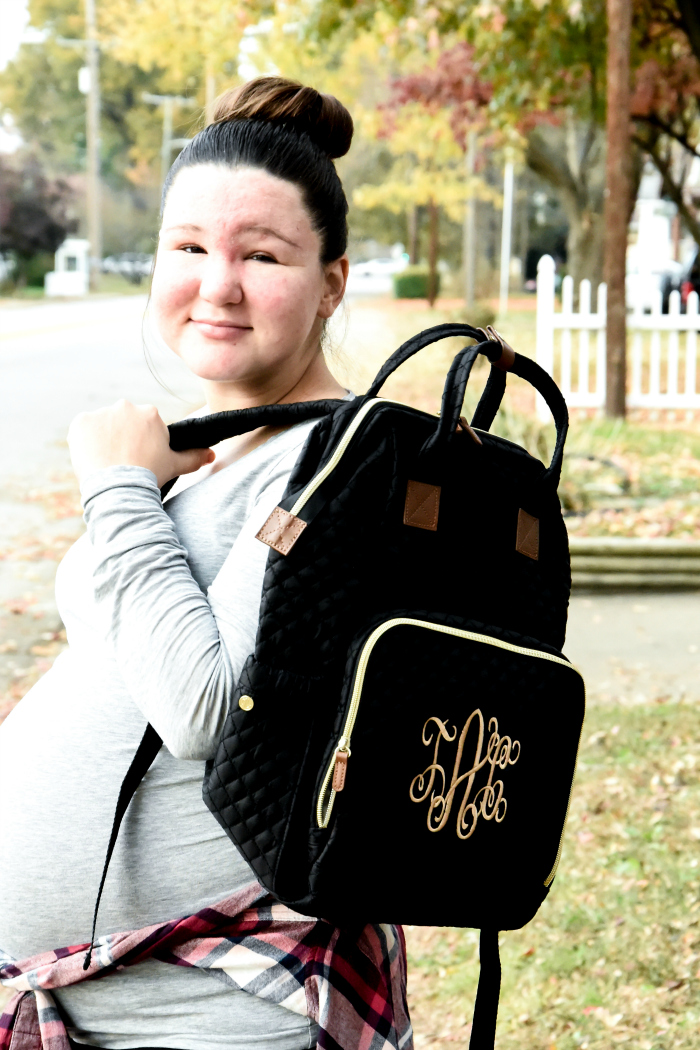 Connect with Marleylilly