This post is in partnership with Studio Emma Kaufmann.
For 2018, one of the most popular home decor trends is Animalia. Coined by Anna Brockway (co-founder of Chairish), Animalia takes a nod to the animal kingdom with home decor and furnishings that feature animal accents and exotic prints. "Animal-inspired furnishings bring a much-needed dose of wit and surprise to a space," Anna Brockway says.
Take a Walk on the Wild and Colorful Side with Studio Emma Kaufmann
Are you tired of run-of-the-mill, ordinary designs, and colors? Vivid colors and bold prints, Emma Kaufmann uses it all – fearlessly. This summer, take a walk on the wild and colorful side with Studio Emma Kaufmann with everything from duvets and comforters to art prints, pillows, and everything in-between! Each of her designs reflects an aesthetic sensibility that combines beauty and whimsy. Her animal decor will bring soul and energy to the modern home!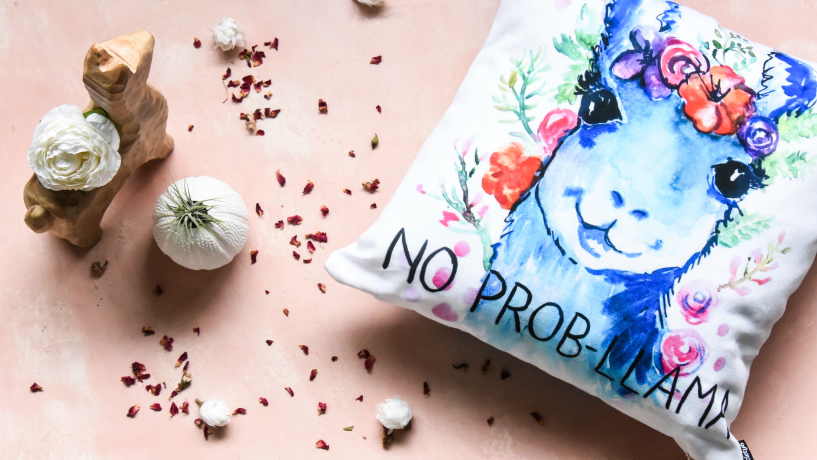 I have been in the midst of refurnishing and redecorating my daughter's bedroom for the past few weeks. While her bedroom is in no way to completion, it is slowly yet surely coming together with the things I have found here to give her the bedroom that is perfect for her. We wanted to avoid cartoon characters since they get "old" after awhile, especially since they have been done over and over again. The style of the bedroom that we're aiming for is feminine and sophisticated yet something that perfectly conveys my daughter's high-spirited personality without being saccharine. Accent pillows like the No-Prob-Llama Llama Pillow have deep, rich colors that help add charisma as well as a visual punch.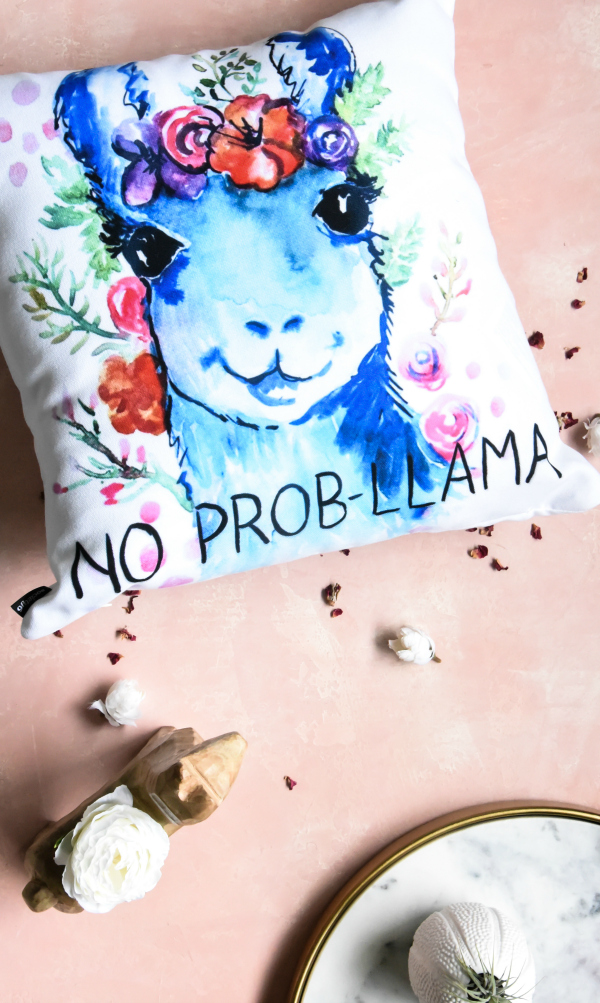 Not your style? No-Prob-Llama! You'll find over 50 pillow designs at Studio Emma Kaufmann, including these Lavender and Pink Deer, Love You to the Moon and Back and Cactus pillows. I also can't help but swoon over the S'more Love Woodland Critters Animal Art Print, Peacock Scarf, and Cactus Wall Clock!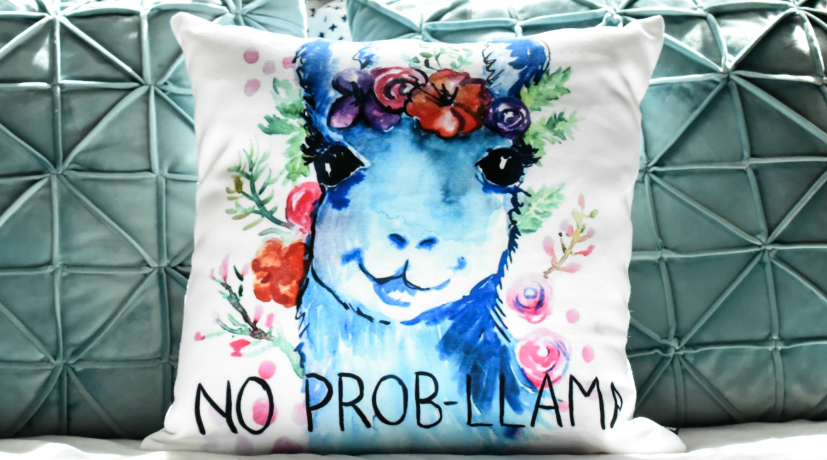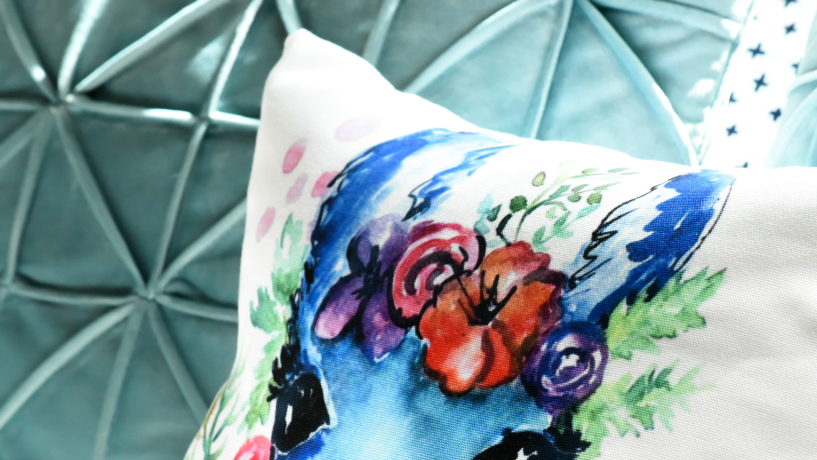 About Emma Kaufmann
Born in London, Emma Kaufmann now resides in Baltimore where she creates fresh, funky animal art that is printed onto home decor items like mugs, cushions, bedding, and t-shirts, to name a few. She also creates vivid portraits of your pets from your photos. You'll find her designs on Etsy and Redbubble. You can connect with her via Instagram and Facebook.