Looking for fun, fresh, and quick recipes? Look no further than Real Life Dinners by Rachel Hollis!
This post is in partnership with St. Martin's Press. This post also contains affiliate links and I will be compensated if you make a purchase after clicking on my links.
Real life isn't a series of stylized air-brushed photos. It's crazy, chaotic, beautiful, and funny, and it can knock you right off balance. But cooking and eating as a family has always been at real life's core. Making sure your family is fed makes a day a success, and truly taking the time to give them something wholesome and delicious is the ultimate pleasure. Looking for fun, fresh, and quick recipes? Look no further than Real Life Dinners!
The author, Rachel Hollis is the founder of The Chic Site, a lifestyleblog. She is also the author of Upscale Downhome and New York Times bestseller Girl, Wash Your Face: Stop Believing the Lies About Who You Are so You Can Become Who You Were Meant to Be.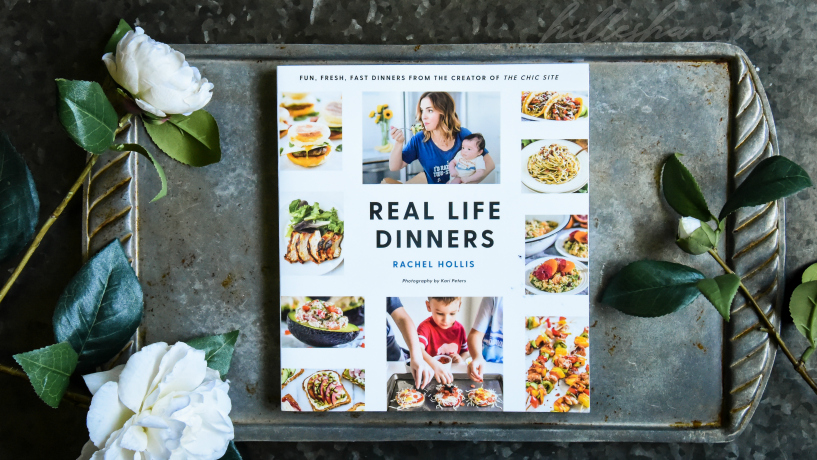 Based on meals Hollis makes for her hungry husband, three sons, and baby daughter, Real Life Dinners is with over 80 photos and recipes. Some of these recipes include Freeze-Ahead Breakfast Burritos, Crispy Sweet Potato Bake, Southwestern Breakfast Scramble, Loaded Lentil Salad, and Roasted Ranch Cauliflower. While I personally don't eat meat, I can easily switch out the meat with plant-based products for recipes like Dr. Pepper Pulled Pork, Spicy Beef Enchilada Soup, and Slow Cooker Barbacoa!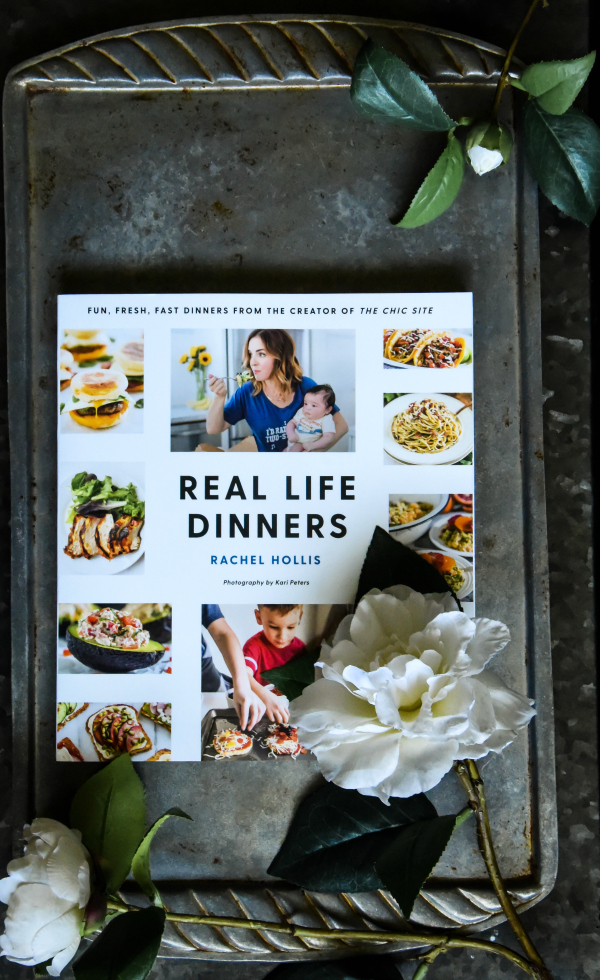 Giveaway
One winner will receive a copy of Real Life Dinners and a $25 Amazon gift card.
Real Life Dinners by Rachel Hollis

About Rachel Hollis
Rachel Hollis is a bestselling author, TV personality, in-demand speaker, and founder and CEO of Chic Media, the foremost authority on premium digital content for women. She is a regular contributor to the Huffington Post and PopSugar, and she has appeared in a number of programs, including The Talk, Extra, and The Rachael Ray Show.
Named one of Inc. Magazine's "Top 30 Entrepreneurs Under 30," Rachel uses her infectious energy to empower women to take control of their lives and pursue their passions without fear. Motivational, inspirational, and always approachable, Rachel's tell-it-like-it-is attitude is a refreshing approach that allows her to authentically connect with millions of women around the world. Rachel has worked with top brands, including Disney Junior, JCPenney, Rubbermaid, Sprint, and Keurig to create innovative and compelling content for Chic Media's award-winning women's lifestyle blog. Rachel resides in Los Angeles with her husband and four children.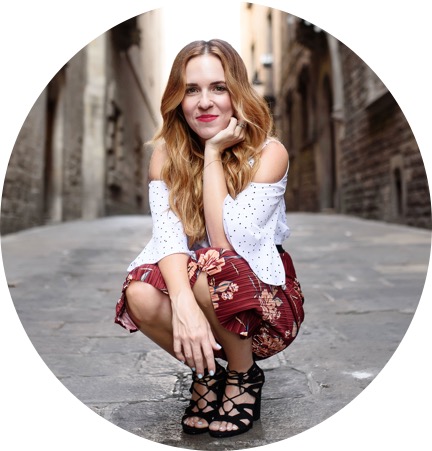 Connect with Rachel Hollis
As seen on https://www.bloggiveawaydirectory.com.