Probiogen Stress and Mood Balance Probiotic go above beyond the duties of the average probiotic. It not only improves the digestive and immune system health, but it also helps the body to manage stress and balance your mood.
This post is in partnership with Probiogen.
Wedding planning, moving, deadlines, lack of sleep, first dates, vacation planning, overwhelming workload, job interviews, or simply the everyday hustle and bustle of life can pack on varying amount of stress! We have all experienced stress at some time or another. With the demands of everyday life, stress is inevitable. Not only stress negatively affects the mood, but it can short-circuit our immune system and make it even more susceptible to various maladies.
Did you that 90% of serotonin, the feel-good chemical the body produces, is produced inside your gut?
One of the ways you can take care of yourself is improving the health of your gut, especially since it's the key to improving the state of our overall health. It was the ancient Greek physician, Hippocrates that said: "All disease begins in the gut." This is why it has been getting the recognition that it deserves over the past few years. The "gut" is considered the core of your body's overall health and well-being and can affect everything from your immune system and metabolism to your digestive system and mood.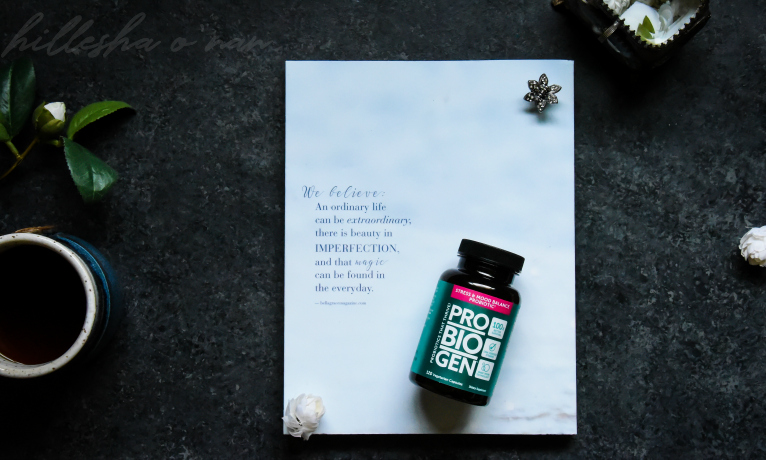 How can you improve the state of your gut? Probiotics! Probiotics are so tiny that we need billions in a single dose to be effective, but not probiotics are created equal. This is where it can be confusing since there so many probiotic supplements and foods on the market! Their effectiveness can vary depending on the bacterial strains they contain, the way they are made, and quality control in production. This is why choosing the right kind for you is key.
A well-balanced digestive and immune system include the good flora that can be fortified with Probiogen Stress and Mood Balance Probiotic. To help keep your complex digestive system thriving and restore good bacteria, Probiogen's Stress and Mood Balance Probiotics deliver unique, potent formulas that can help achieve better digestive and immune health. Thanks to stress-relieving ingredients like Ashwagandha, Magnesium, Lemon Balm, Sage, L-Theanine, and Holy Basil, it can also help reduce stress. A high-quality probiotic supplement like this one gives my body the sense of renewal that it needs! †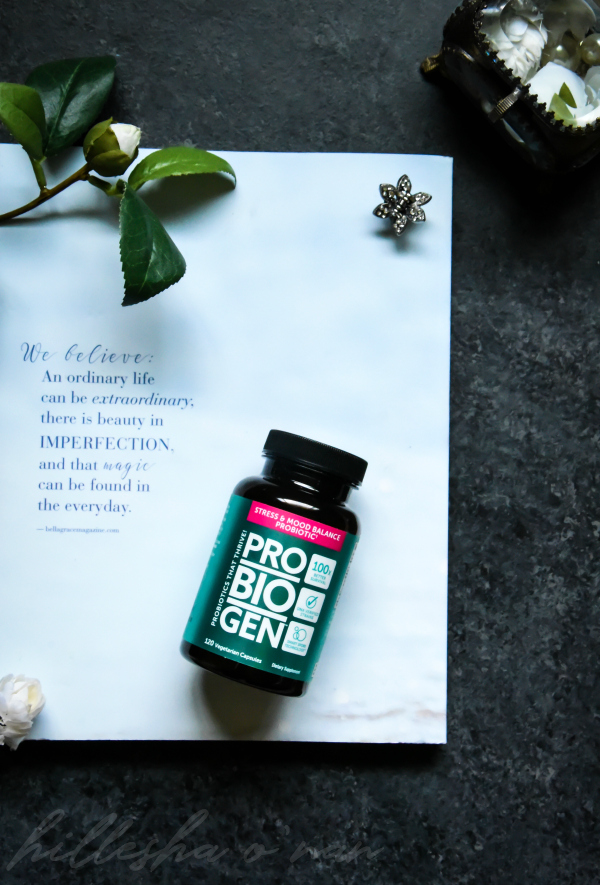 Probiogen's Stress and Mood Balance Probiotic is the only probiotic with breakthrough Smart Spore Technology™, which is beneficial in resetting the digestive system. This helps make it 100 times better than leading brands and yogurts! You can take Probiogen with confidence since their probiotics are free from gluten, soy, and dairy. Their probiotics also don't contain any GMOs and don't require refrigeration.
Probiogen has a line-up of six other products, including Allergy Defense, Weight Management, Women's Vitality, Adults 55+, Men's Vitality, and Daily Digestive Balance.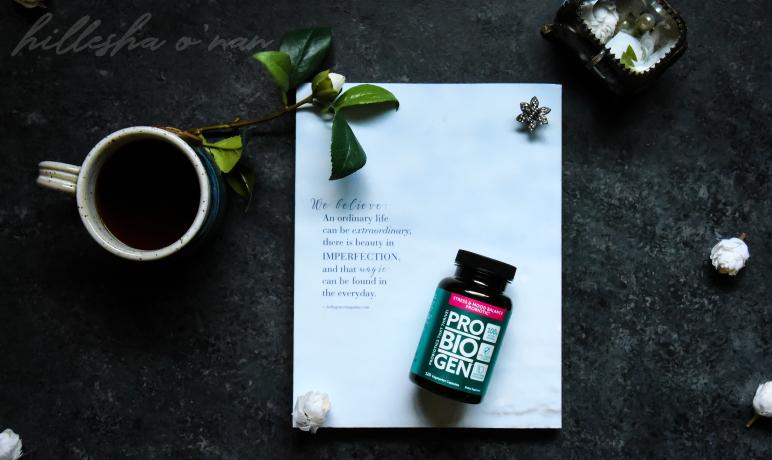 Giveaway
One winner will receive a bottle of Probiogen Stress and Mood Balance Probiotic (a $39.95 value).
PROBIOGEN Stress and Mood Balance Probiotic Giveaway

Connect with Probiogen
† These statements have not been evaluated by the Food and Drug Administration. These products are not intended to diagnose, treat, cure, or prevent any disease.