Kleenex Wet Wipes were designed for everyday use. They're strong for hands yet soft for face and body. These wipes are also perfect for any occasion, whether you're out to eat with friends or taking them with you when you're traveling. Stock up on your go-to basic essentials and save up to $2 when your purchase via
Amazon
!
This post is sponsored by Kleenex but the content and opinions expressed here are my own.
Many of us have already made family travel plans for the summer since it is just around the corner! While the idea of flitting from one destination to the next can be exciting for many, it can be stressful for others. One of the most surefire ways to make traveling fun for the whole family is to go prepared. As a mother of three, planning ahead is important since it allows my family to get to our destination and just relax!
Your Guide to a Stress-Free Family Travel
Portable Charger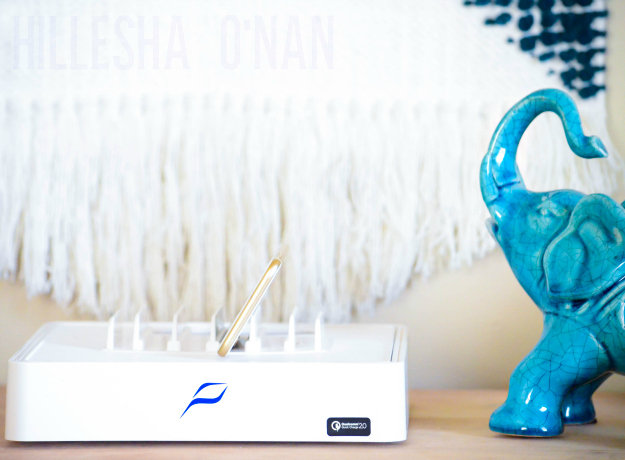 Hotel rooms are usually notorious for not having enough electric receptacles. One of my old annoyances was taking multiple chargers with me. Especially, since it isn't always an easy feat keeping multiple cables and power adapters untangled and organized. This is where a charging station comes into play! The charging station that I use has the ability to charge up to 6 devices simultaneously. It makes the perfect traveling companion because of its sleek, lightweight, and portable size.
For my DSLR, there is nothing worse than my battery dying in-between taking pictures! This all changed when I purchased a PowerLine PowerCup last year. It looks exactly like a coffee cup and fits perfectly in my car's cup holder. Not only it charges up my DSLR battery within no time, I can practically charge up any device. It is basically a socket that I can travel with anywhere!
Travel Easier with Apps
In this day and age, apps are essential for traveling. The right apps can make traveling easier. From staying in the loop with traffic delays and locating good restaurants to mapping out your itinerary and tracking your travel expenses, there certainly isn't a shortage of apps for the tech-savvy traveler!
Take Less
Seriously! When I traveled with my parents as a child, I'd pack for every contingency possible. Every time they thought they were ready to hit the road, I had to go back to the house and get something else. Clearly, traveling with me wasn't easy in the least. Although I am no way near the way I was as a child, I'd like to say that I instantly learned how to travel light once I got older. Over the years, I have learned that simplicity is the key to an enjoyable traveling experience.
Not only is traveling light the key to an enjoyable traveling experience, but it enables one to have more freedom and comfort. There's hardly anything worse than bogging yourself down with a mountain of luggage! That's why my preferable choice of luggage is a small yet spacious carry-on. Navigating the airports and hotels with my carry-on is now much more a simpler and comfortable experience for me. I also don't have to be concerned with checked baggage fees, because all I usually have is my carry-on and a personal item, such as a purse. Alternatively, you can use a diaper or camera bag that can double as a handbag.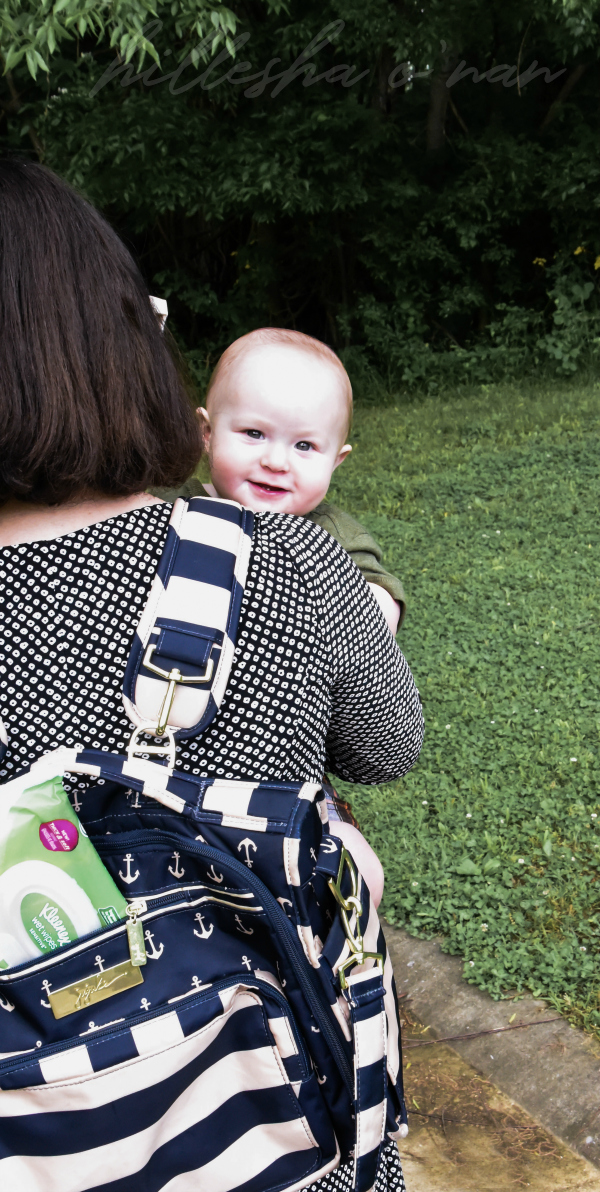 Traveling with kids? Messes are inevitable when it comes to babies, toddlers, and young children. Many times these messes happen unexpectedly and at the most inconvenient moment! This is why it has always been essential for me to keep Kleenex Wet Wipes (Sensitive with Aloe and Vitamin E, Germ Removal, and Gentle Clean) in my purse or diaper bag for those inevitable messes that occur on a daily basis. Wipes are ideal for baby years and beyond: from spit-ups and spills to art projects and everything in-between. They have a ton of uses! This includes those occasions when I'm half-asleep and don't want to bother using a facial cleanser or makeup remover. For the latter, the Kleenex Wet Wipes Sensitive with Aloe and Vitamin E is ideal for my sensitive skin.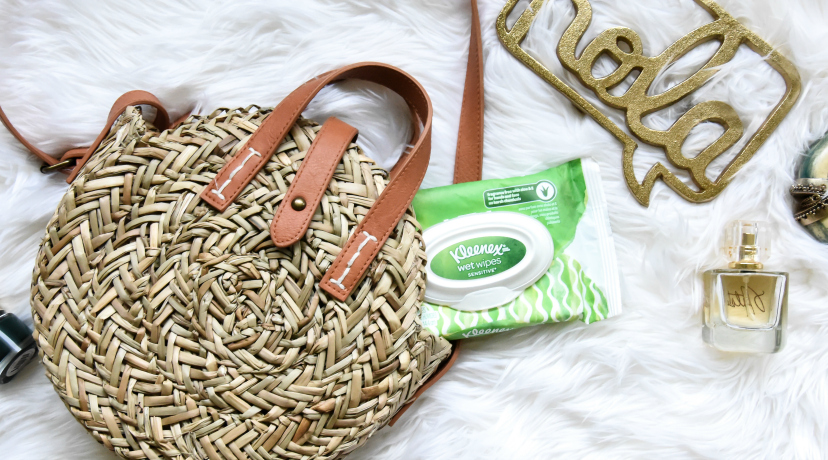 When traveling, it's virtually impossible to avoid coming into contact with germs since they're everywhere, from the armrest and overhead knobs in the airplane to the light switches and television remote control in the hotel room or cruise ship stateroom. This is where Germ Removal comes in handy! The Germ Removal wipes will help keep the germs at bay since it's clinically proven to wipe away 99% of germs from your skin without any harsh chemicals.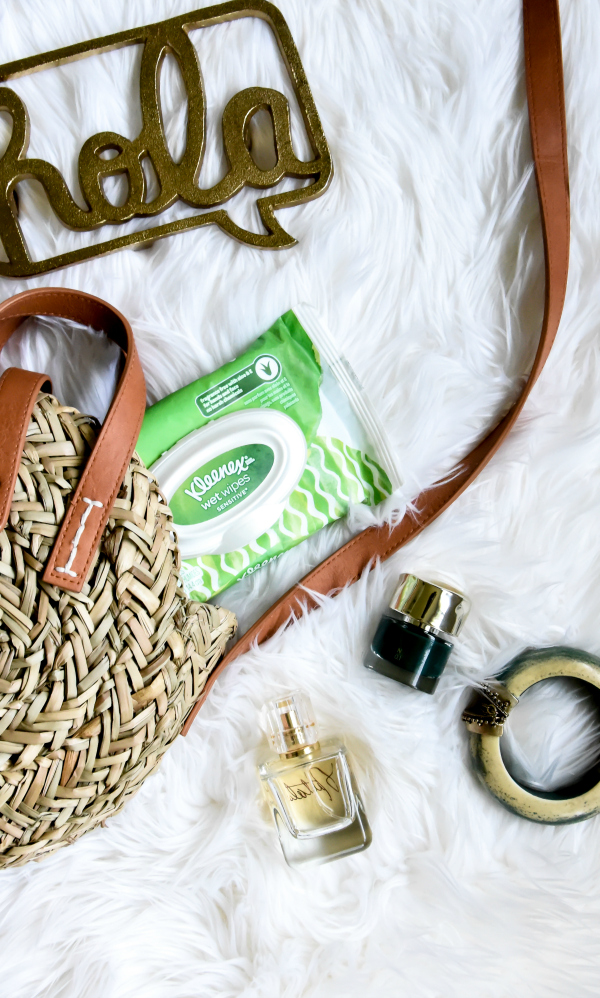 Consumers like me are becoming more health conscious and this is encouraging more and more companies to take a natural route. In addition to the durability, gentleness, and effectiveness that the Kleenex Wet Wipes provide, they win my approval for being natural as possible. They are free from alcohol, parabens, and dyes.
Kleenex Wet Wipes were designed for everyday use. They're strong for hands yet soft for face and body. These wipes are also perfect for any occasion, whether you're out to eat with friends or taking them with you when you're traveling. Stock up on your go-to basic essentials and save up to $2 when your purchase via Amazon! You can also use Amazon Subscribe & Save to receive Free Shipping, convenient regular delivery on the schedule you set, and cancel at any time without a hassle. In addition, you can receive an additional 15% off if you subscribe to 5 or more products.