Osmo is the award-winning learn and play system that's facilitating kids' knowledge of STEM and developing their spelling, vocabulary, math, coding and even entrepreneurship skills while having fun.
This post is in partnership with Osmo.
STEM (Science, Technology, Engineering, and Math) has greatly evolved since its abbreviation was first coined in the mid-'90s. It wasn't until the early 21st century that its popularity started to rise. It's now more popular than ever! STEM was once reserved as a curriculum in the classroom, but it is now easier than ever before to teach and reinforce at home. This is where Osmo comes into play! Osmo is building a universe of hands-on play experiences that nourish the minds of children by unleashing the power of imagination in the digital world through augmented reality and reflective artificial intelligence.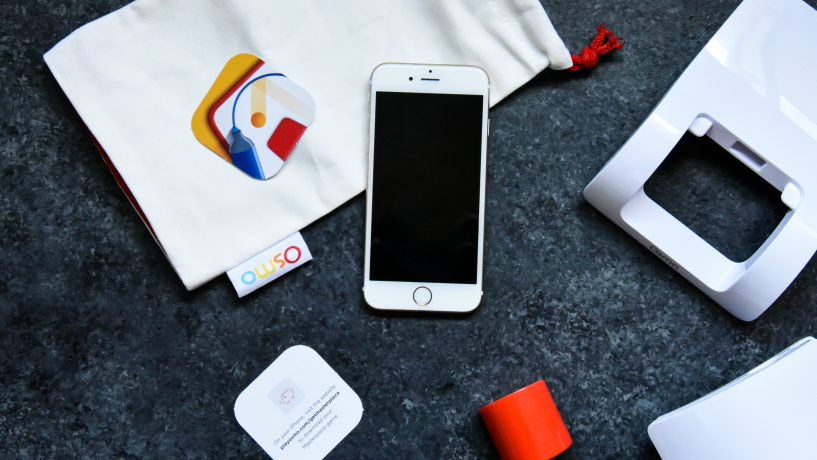 Founded in 2013 by ex-Google engineers Pramod Sharma and Jerome Scholler, the company's New Play Movement fuses digital gameplay and physical interaction to create fun and nutritious play experiences designed specifically for both boys and girls. Its universe spans nine titles, including Coding Awbie, Monster and Masterpiece, which respectively teach computer science, creativity, and drawing. Osmo has received numerous awards and accolades, including Fast Company's Most Innovative Companies in Education 2017, Time Magazine's Best Inventions 2014 and Parent's Choice Magazine's Gold Award (2016).
Foster Problem-Solving, Creativity, and Decision-Making with Osmo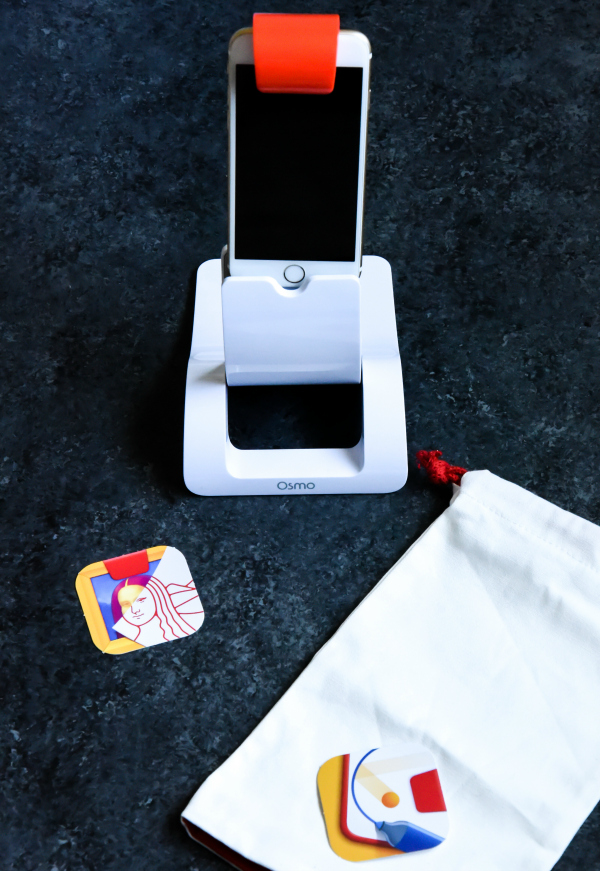 One of my family's favorite ways to relax and unwind amidst the hustle and bustle of life is gaming, especially when we're not caught in a whirlwind of activities. Games are also a surefire way for us to nix boredom when traveling, whether we're on the road, waiting at the airport, or on a plane. We love games that challenge us intellectually by requiring strategy, skill, and patience. These type of games foster decision-making, problem-solving, creativity, and boundless imagination that are beneficial for children for years to come. This is why I love Osmo!
Osmo is the award-winning learn and play system that is ideal for children ages 5 to 12. This play system helps facilitate kids' knowledge of STEM and develops their spelling, vocabulary, math, coding and even entrepreneurship skills while having fun. Each kit (Explorer, Genius, and Racer; $99 – $189) comes with a base and different game pieces that will interact with your iPad.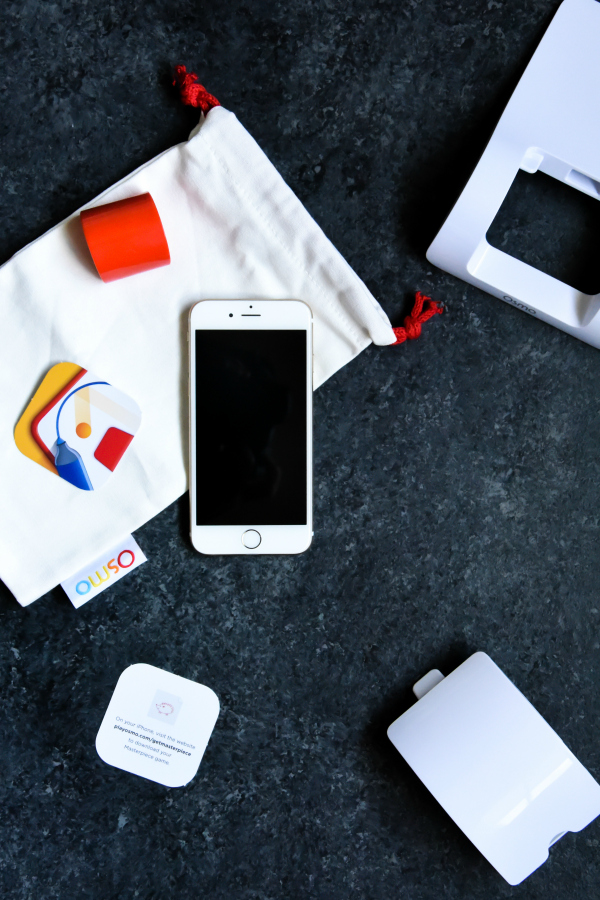 Guaranteed to keep kids minds from going dull when they're not in school, Osmo's Genius Kit packages five of Osmo's most exciting, mind-sharpening experiences into a single affordable purchase, which can be used at home on iPads.
"A great entry to the Osmo universe, the Genius Kit includes everything your kids need to experience hands-on learning and digital fun," says Osmo CEO Pramod Sharma. "With 5 different games to choose from, each child can have boatloads of fun over the course of days, weeks, and months, without getting bored. Parents can rest assured that their children are staying focused at all times when playing these Osmo games, and not going idle."
From games like Tangram that allow kids to associate wooden puzzle pieces to match on-screen shapes, to spelling names of objects seen on the screen in Words, to drawing images that allow kids to unleash their inner artist in Masterpiece, Osmo keeps kids' brains active and occupied throughout the process of play, as well as socially engaged with their peers.
Additionally, there are several apps from the iOs app store that you can download. Some of these games include Pizza Co., Coding Awbie, Hot Wheels™ MindRacers, Coding Jam, and Newton, to name a few. Want to choose your own base and games? You can purchase the Osmo iPad base separately for $29. Games are priced from $29 to $59. Don't have an iPad? No problem! There is also an Osmo iPhone base ($19) that my kids have been enjoying lately, which is compatible with many of these games except for the Hot Wheels™ MindRacers Game.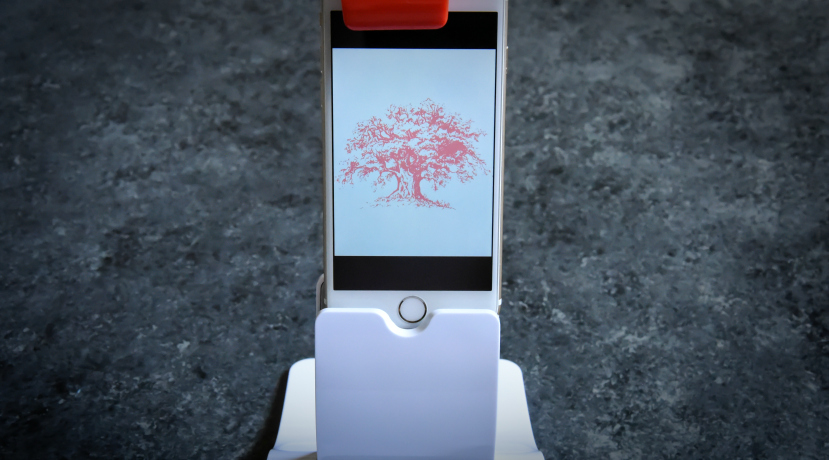 My daughter (5) and oldest son (12) are at an age where impossibility isn't in their vocabulary. Their boundless, quirky, and wondrous imagination and creativity inspires me. One of the most endearing traits for a child to have is their imagination. Drawing is one of their favorite creative outlets. This is why Masterpiece is perfect for them! Have a budding Picasso? Masterpiece has a wide array of ready-to-draw options, from animals and food to nature and transportation. There is even a writing section where they can practice writing their numbers and letters, including cursive. The possibilities don't stop there. They can pick something else to draw, whether it's a picture of a pet, favorite cartoon, or a picture you snap yourself.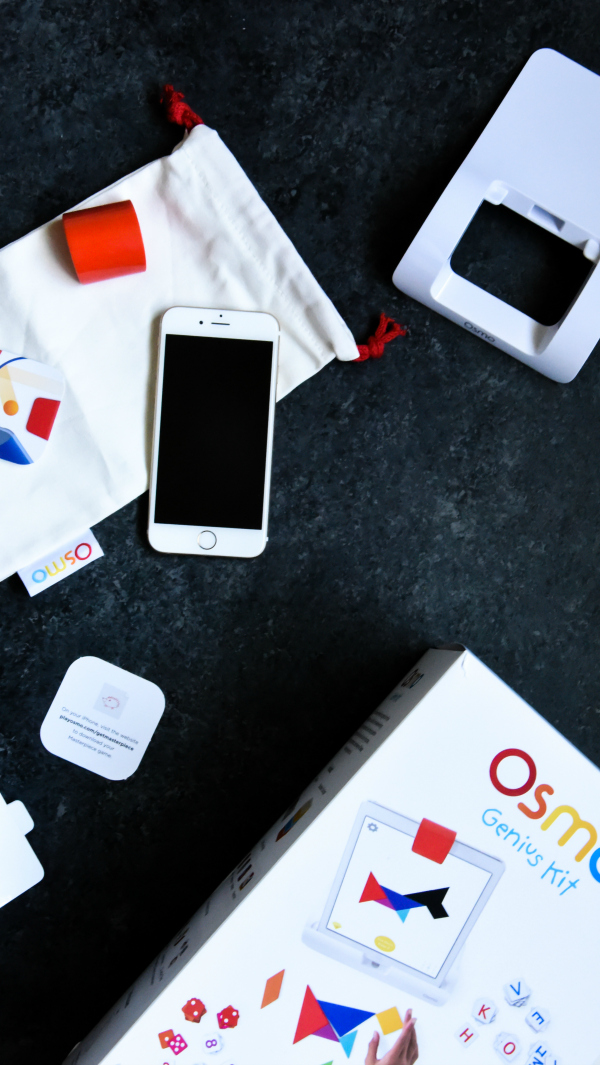 Osmo's Genius Kit is available for $99 at playosmo.com, as well as on Amazon, at Target, and Best Buy.
Giveaway
One winner will receive an Osmo Genius Kit (a $99 value).
Connect with Osmo