Wall art adds charisma to any room! It also reflects on your personality and what piques your interest. This is where Minted comes into play.
This post contains affiliate links and I will be compensated if you make a purchase after clicking on my links.
The focal point is an area to which your eye goes to immediately when you enter a room. If you don't already have a focal point, center the room using eye-catching wall art. Wall art adds charisma to any room! It also reflects on your personality and what piques your interest. That's where Minted.com comes into play. They have a vast selection of fine art prints that includes photography, limited edition art, portrait, landscape, Bohemian – you name it! This is in addition to the invitations, stationery, and cards that Minted are widely known for.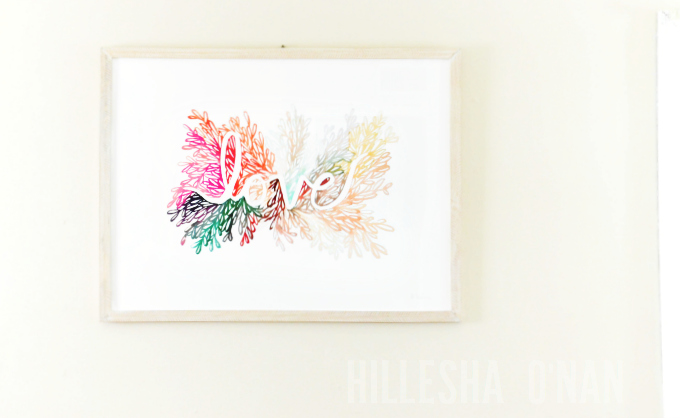 As John Lennon famously croons, "All you need is love." Thus, I couldn't think of a more fitting art print than the limited-edition "Love" art print by Kelly Ventura. Kelly Ventura is a Michigan-based artist and surface designer that's known for her playful prints and hand-painted patterns. Watercolor is her medium of choice.
Her limited-edition "Love" art print at Minted features a delicate watercolor in a playful and saturated palette highlighting what's most important: love. The watercolor combination that I chose is called Blush, but it's also available in three other watercolor combinations: Berry, Navy, or Natural. I love them all, but I felt like the Blush had the most vibrantly colored combination of them all! It captures the essence of the Bohemian feel that I've been striving for in my living room.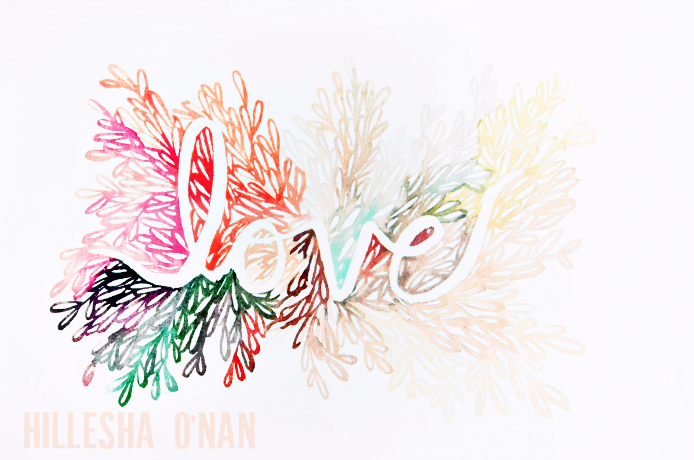 The limited-edition "Love" art print is priced from $21 – $595 and is offered in ready-to-hang formats in a variety of frame colors as well as unframed formats. I had opted for the 40″ x 30″ in a whitewashed herringbone frame ($366) a while back. I had also opted for the choice to have the artist signature to be included at no additional cost. This gives it an even more personal and authentic touch!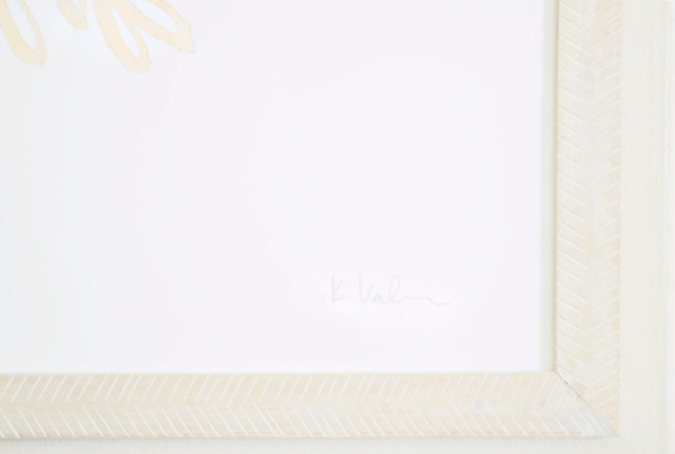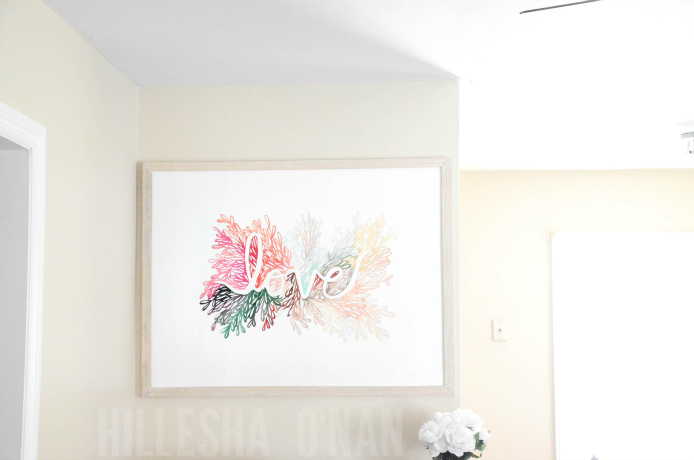 The Love of Art
Minted Art launched in May 2012 with a carefully curated selection of limited-edition art prints created by a global community of artists. Since then, Minted art has grown significantly. Minted now offers fine art, limited edition art, children's art, and more! What is your favorite piece of Minted art? Is it creating a gallery wall or custom art gifts? The options are endless and there is so much Minted art to love.
Stay Connected with Minted