This post is in partnership with Evite's Influencer Program.
The arrival of spring signifies a clean slate: trees showing signs of life after a long, dreary winter; thick, lush, green grass; gorgeous, vibrant, and fragrant flowers; purging, cleaning, and organizing throughout the house; and refreshing your spring wardrobe that has been hibernating in the back of your closet for months.
How to Refresh Your Wardrobe for Spring
Detox Your Closet
I have always loved dressing up since I was a child and come to think of it, my mom was endlessly doing laundry since I'd go through multiple outfits a day. Not only was I a fashionista in the making, but I was an indecisive one at that! As an adult, I still go through indecision from time to time of what to wear, even when my closet was overflowing with clothes. "How do I have so many clothes but nothing to wear?" Mind-boggling as it may sound, that thought had crossed my mind countless of times. It hardly crosses my mind anymore since my wardrobe has drastically sized down after adopting one rule, which also applies to accessories, jewelry, and shoes.
If I haven't worn something in the past year, it's unlikely that I ever will, and off it goes into a box to take to a local shelter or Goodwill! I'll admit that it was hard at first, because it was like pouring money down a bottomless sinkhole. Once it was gone, it was gone. Irretrievable. The truth was that I had invested my money in clothing that was not just underused but mostly on-trend, yet ill-fitting, lacked quality, or both. Life is too short to settle and wear clothing that you really don't like out of guilt. It's also hard to feel beautiful and confident in something that doesn't reflect you. When shopping for new, choose wisely! The last thing you want to do is to just purchase clothing that will not actually be worn.
Host a Closet Cleaning Party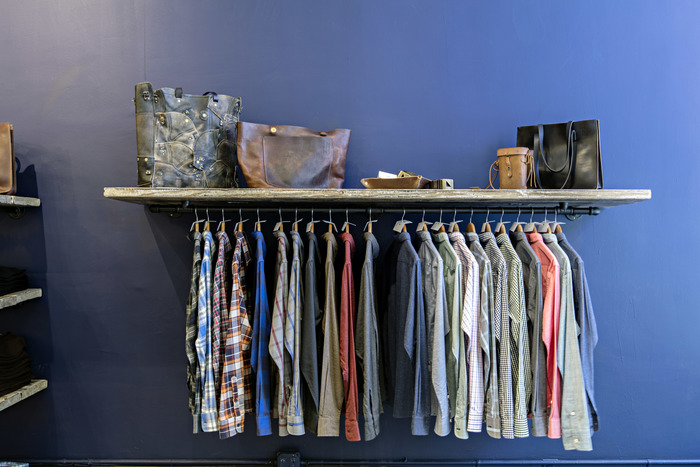 Gather a small group of friends to bring clothes that they no longer want yet don't want to discard. Of course, it exactly isn't a party without snacks and refreshing beverages on hand! Make sure your bedroom is party-ready by making it neat and tidy. Everyone will get new clothes without spending a dime. It's a win-win for everyone!
Get Thrifty
Want something new or at least fairly new for spring yet don't want to go broke? Get thrifty! I've always had a passion for bargain shopping: thrifting, flea markets, scouring the racks at consignment stores, and going to yard sales. My eyes instantly light up at the sight of a marked down tag or the word clearance. It would almost take an army before I'd pass up a good deal! Some of my favorite finds up-to-date include a black Rachel Pally maxi dress for $3, a black Betsey Johnson cocktail dress for $10, and a Black Halo dress for $5 – all are my favorite brands, so imagine my surprise finding these designer pieces at such shocking prices (they normally sell in the triple digits)! Plus, these finds were either brand new or just like new.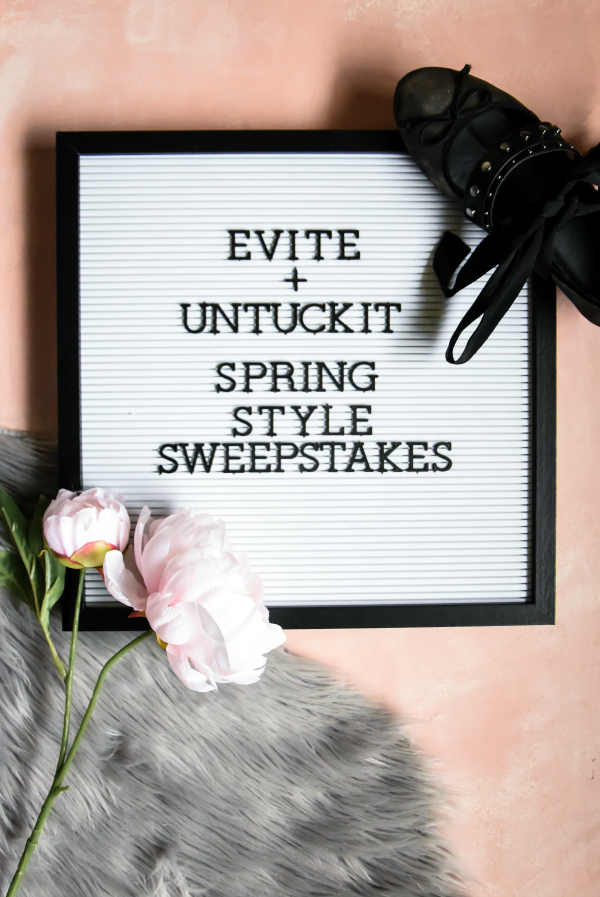 Not much of a thrifter? Spring is the time brands love to throw sweepstakes! Stop by Evite to enter the UNTUCKit sweepstakes to help fund your wardrobe refresh (or your husband's) just in time for all those spring parties, and everyone is a winner. That's such an easy way to save on spring shopping. Once you enter, you will get $25 off your order of $50 or more, and be automatically entered to win the grand prize of a $1,000 gift card. No purchase is necessary! The sweepstakes will conclude on April 1st, 2018.
Do you have any spring style tips that you'd love to share?