This post is in partnership with FarmHouse Fresh.
Getting a facial at the spa is a pampering yet can be costly for instant beautification. Since not everyone has the luxury of engaging in a pampering feat at the spa on a regular basis, you can experience the same high-end luxury experience at home with FarmHouse Fresh. Their Mighty Tighty Turmeric & Banana Tightening Mask ($30) is perfect for dry skin since it is 98%-natural, vegan, phthalate-free, and contains 3 different clays (Illite, Bentonite and Kaolin) that helps extract impurities, toxins, and excess sebaceous oils that are lurking within the skin's surface.
In addition to detoxifying and purifying the skin, it contains a beautifying bunch of banana, turmeric, and echinacea to help battle the signs of aging. These ingredients help battle the signs of aging by tightening and firming skin while boosting facial radiance. While drinking water is always crucial for keeping the skin supple and radiant, many of us lead busy lives and put drinking water on the back burner at times. This mask is a first class ticket to getting your pores out of a makeup-induced coma and ushering it back into a more favorable state!
"This luxurious, creamy mask with an appetite‐whetting banana‐turmeric scent tingles while tightening skin and renders a beautiful, firming effect on the face," says Shannon McLinden, CEO of FarmHouse Fresh ®. "It contains a high-quality echinacea purpurea extract grown in New York, which yields meaningful levels of the most lipophilic active compounds in the plant. This helps reduce the look of wrinkles and sagging."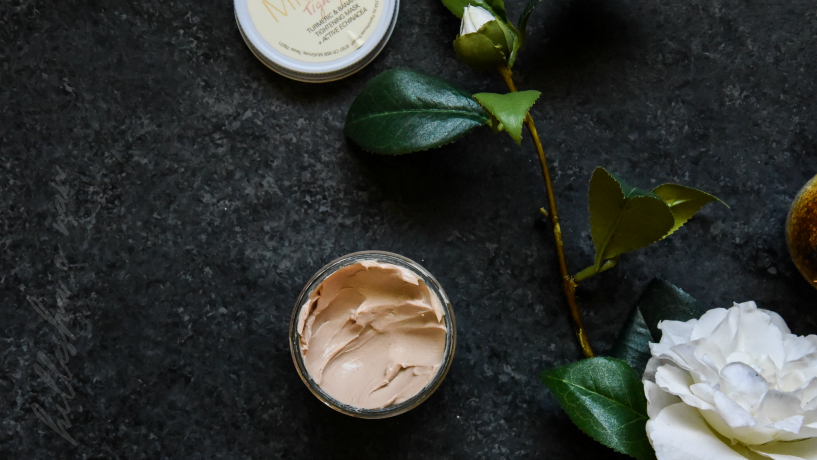 With the constant weather change in the Midwest, my skin has been on the fritz lately! There are some days that it's lackluster and dry, while other days it is out of control: oily and acne prone. Then, there are the days that my skin is seemingly flawless, with a blemish not in sight. This facial mask gives me instantaneous results each time I use it, leaving a noticeably natural and radiant glow.
My skin is also immediately tightened and firmed since Mighty Tighty absorbs impurities without removing natural oils. It does tingle at first, but I find the tingly feeling to be relaxing and therapeutic. It also indicates that the mask is working its magic for me, at least. You'll practically want to use this mask every day since the results are instantaneous, but it is recommended to use it once a week for the best results. Plus, your supply will quickly deplete if used every day. It isn't suitable for sensitive skin, but it is ideal for dull, aging, and uneven skin.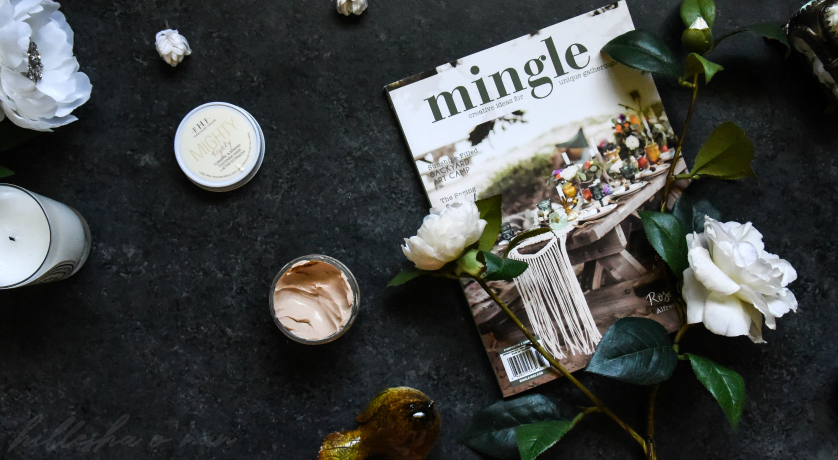 Who else is a fan? Reba McEntire! She was glowing at the ACM Awards 2018, thanks to FarmHouse Fresh. To complement ACM Awards 2018 host Reba McEntire's shimmery and sparkly white gown, celebrity makeup artist Brett Freedman prepared her skin the night before with the Mighty Tighty Mask.
For the big event the following day, Freedman used three other FarmHouse Fresh products that included the Three Milk Moisturizer all over face to plump and prime the face, Crow Catcher Serum around the eye area, and for the final step, he used Agave Nectar Body Oil, on face and body. He says, "To give Reba's skin a shimmering glow, I mixed two products. First, Farmhouse Fresh's Agave Nectar Body oil. The second, Tarte's highlighting liquid in Exposed. I swirled together with a multi-level brush. I love the control of how much luminosity you want by adjusting the mixture!"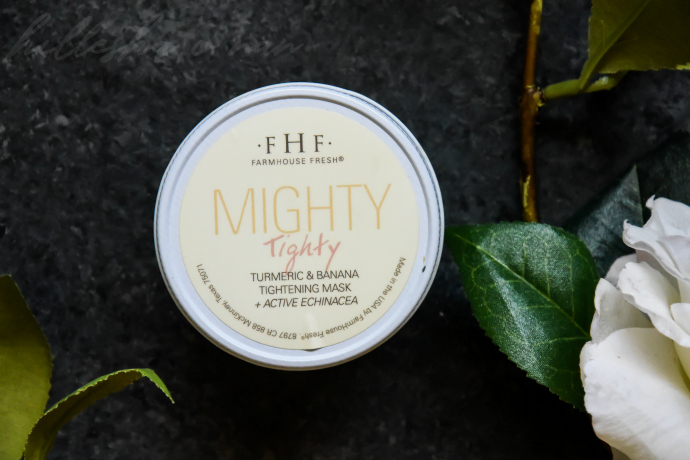 FarmHouse Fresh is an award‐winning line of professional bath, body and facial care products voted by Spa Professionals as the country's Favorite Body Care line in American Spa Magazine. For more information about this or any other FarmHouse Fresh retail or professional spa product, please contact FarmHouse Fresh at 888‐773‐9626 or visit them online. Their products can be purchased at thousands of top destination spas, resorts, and finer retailers across the U.S., Canada, Mexico, the Caribbean, and the Middle East, including Four Seasons, Ritz‐Carltons, Westin‐Dubai, Sandals & Beaches Resorts, Marriott, Hyatt, Waldorf Astoria, Omni Hotels, as well as Burke Williams Spas, Woodhouse Day Spas and more.
Connect with FarmHouse Fresh