When a baby's arrival draws near, we commonly experience a plethora of emotions. Excitement, anticipation, nervousness, and even worry about whether we will adequately be prepared. We often want the best and latest for our new addition, but don't know how or have the time to do research.
One common issue that many parents that waste time, money, and even tears on is colic. There are a variety of treatments for colicky babies, ranging from gripe water and a gentle massage to acupuncture and the pleasant hum of a white noise machine, fan, or dryer. Sadly, none of them are always guaranteed to work.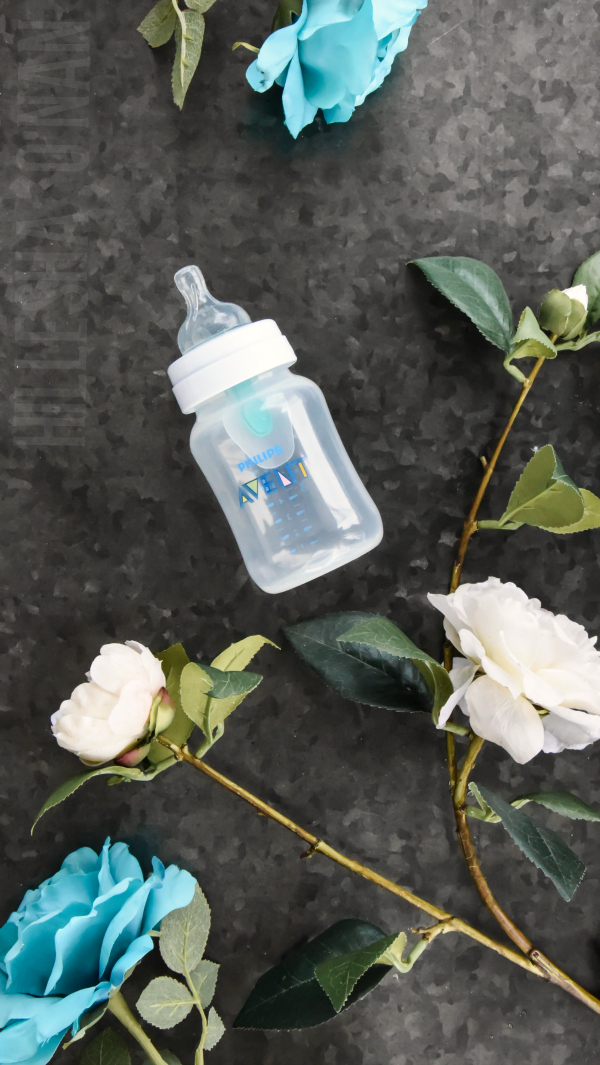 Our little guy hasn't really had it easy after his entrance into the world, experiencing everything from chronic constipation and a head cold to colic. While he is now a healthy and happy baby that constantly smiles and laughs, he still has bouts of colic. He is inconsolable during these moments and will cry off and on for hours throughout the night. It is overwhelmingly frustrating, exhausting, and heartbreaking! In the past, this included eliminating certain foods from my diet to help improve the quality of breast milk as well as countless calls or visits to the pediatrician.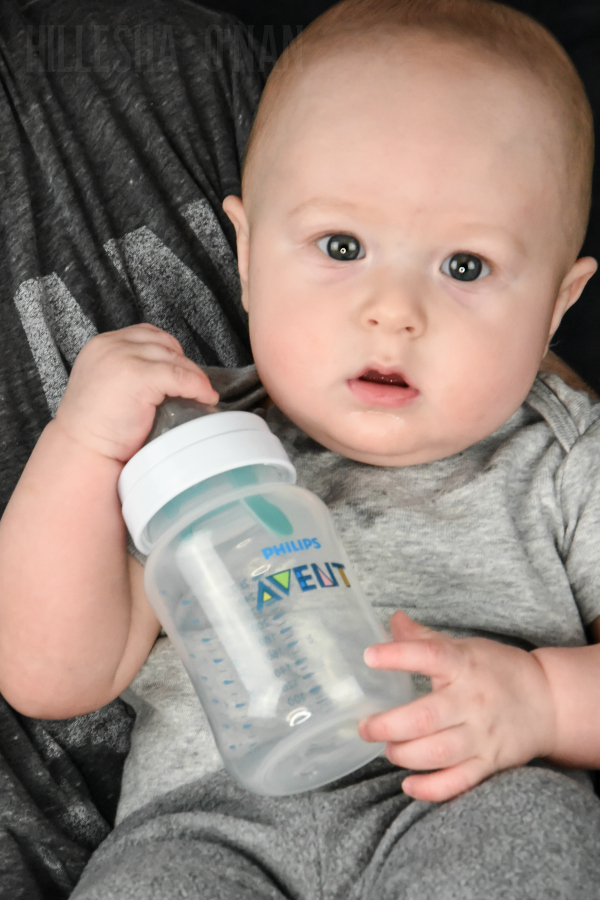 It was a game-changing moment when I was first introduced to the new Philips Avent Anti-colic bottle with AirFree vent. I learned not all bottles are the same after I had my second child. With my third child, it was then that I learned that not all anti-colic bottles are the same either! While one anti-colic bottle may work for one baby, it may not work for another baby.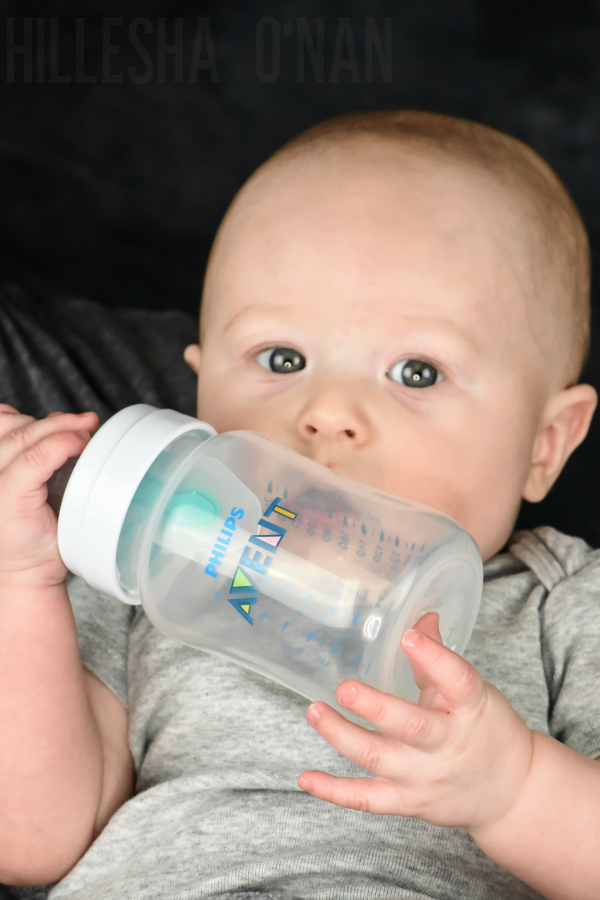 The Philips Avent Anti-colic bottle was the best choice for us since it dramatically reduced the colic that he was experiencing. It helped resolved feeding issues while preventing air being swallowed, which can cause gas, colic, and reflux. This is why Philips Avent has been the number one choice for moms for over 30 years! It's remarkable just how far this brand has evolved over the years. They're constantly improving their products to accommodate the evolving needs of your little one. Many moms like myself love and appreciate the durability and functionality of their products.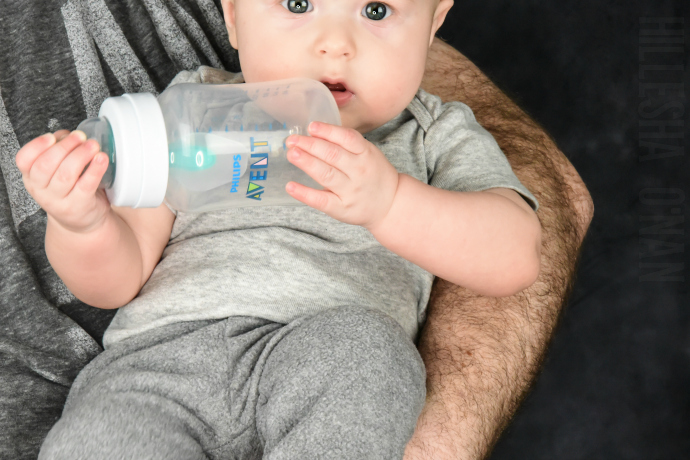 The Philips Avent Anti-colic bottle is easy to assemble and clean with effortless ease – quickly and thoroughly! The nipple doesn't collapse and is shaped to ensure that it is filled with milk during upright feedings. This can also help reduce the amount of air being ingested. While the AirFree vent reduces common feeding issues (reflux, gas, and colic) I have the option to go without it. I love that it provides a good start for babies and that it is compatible with a baby's growth rate, featuring different flow rates.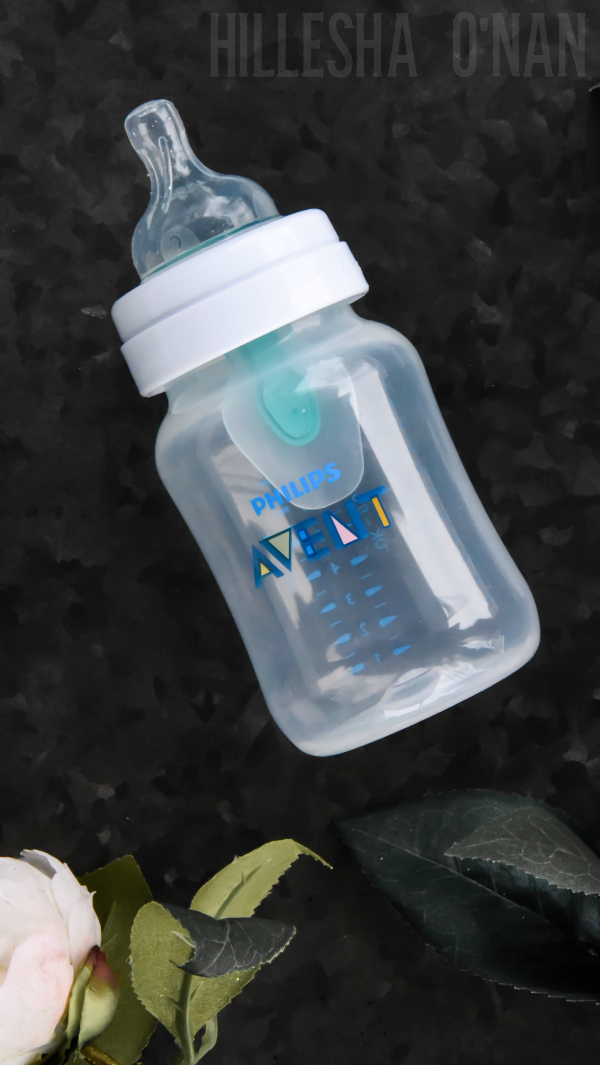 Connect with Philips Avent on Facebook and Twitter.
Compensation was provided by Philips Avent via Momtrends. The opinions expressed herein are those of the author and are not indicative of the opinions of Philips Avent or Momtrends.