With more than eighty sweet recipes divided by season, home cooks will see how easy it is to bake fresh year-round in
Farm-to-Table Desserts
.
This post is in partnership with Musico Media. This post also contains affiliate links, in which I'll make commission if you purchase via the affiliate links.
Go back to the earth whenever you can. Back to basics. Back to a time when it was easy to find whole, chemical-free foods in your own community, to support local farmers. Farmers' market might still exist, but all too often we opt for what might seem like the easier and faster choice of big box stores.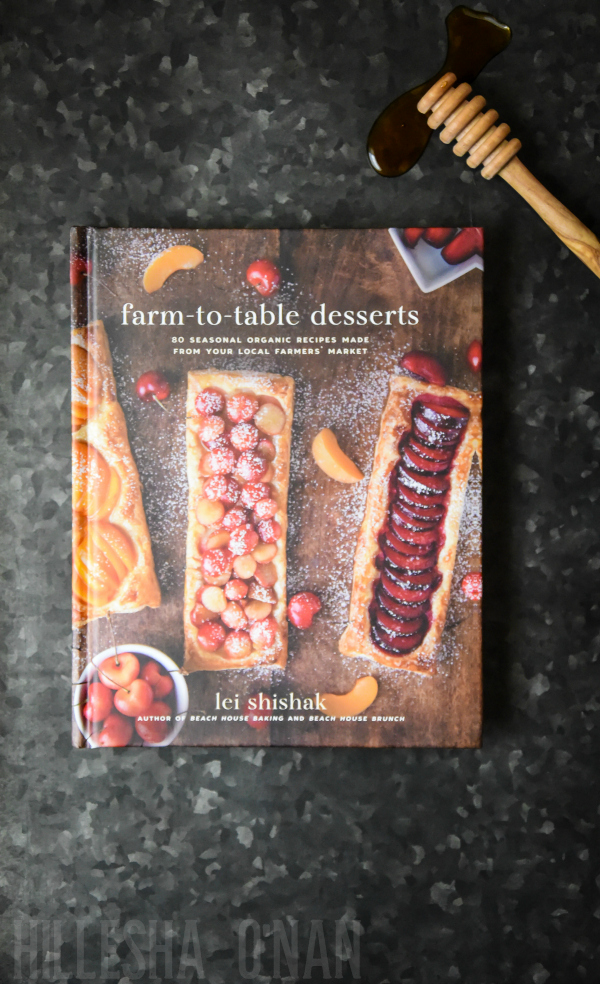 When we shop at farmers' markets, we support our local economy and consume food that's healthier, tastier, and packed with essential nutrients specific to our local environment. In Farm-to-Table Desserts, chef Lei demonstrates how baking with locally sourced, organic ingredients is so satisfying that it will quickly become an easy and delicious habit. With more than eighty sweet recipes divided by season, home cooks will see how easy it is to bake fresh year-round. Farm-to-Table Desserts includes some of Lei's tried and true favorites, including Blood Orange Pot de Crème, Sweet Potato Cake, Stone Peach Cobbler, Fig Jam, Strawberry Hand Pie, and Sweet Corn Panna Cotta.
What is considered as a commonplace domestic chore is an everyday adventure for Lei Shishak! With Farm-to-Table Desserts in hand, you'll be returning to your local farmers' market week after week, ready to experience Lei's next recipe!
About the Author
Lei Shishak has also been featured in PEOPLE, Riviera Magazine, Sunset Magazine, Coast, the Los Angeles Daily News, and Fine Living, among others. She is the author of Beach House Baking, named one of 2014's Top 10 Summer Cookbooks by USA Today. She is also the author of Beach House Brunch. Lei resides in Dana Point, California.