This post is in partnership with Hair Dance.
Many of the shampoos that I've used in the past simply don't work for my hair, mostly due to the fact that they have the tendency of overly drying out my hair that's already prone to dryness. This makes it susceptible to tangles, frizziness, and breakage – the whole nine yards! My idea of the perfect shampoo is one that doesn't make my wallet recoil in horror, makes my hair look and feel squeaky clean, yet is moisturizing enough that it doesn't dry out my hair in the process; and is noteworthy enough to grace the glossy cover of a magazine.
I'm only kidding with the latter!
The truth is that there are many women from all walks of life that search high and low for products to achieve tresses that they're subject to seeing when sifting through the pages of a glossy magazine. These are unrealistic expectations since these models they compare themselves to are armed with stylists to look practically flawless! While a good quality shampoo is a must, the notion of having modelesque hair is not.
It's important to take care of your hair, but it's also important to learn how to embrace thy hair! I've learned over the years that my hair may be different than the average, seemingly have a personality of its own, and go through its fair share of good and bad days, but ultimately, it's my hair. I believe Jill Scott said it best, "For me, hair is an accouterment. Hair is jewelry. It's an accessory."
How I Take Care of My Hair
Lately, my hair routine starts out with
Hair Dance Hair Care Treatment Set for Healthy Hair
, which has been helping me with my journey in having healthier hair. It helps deter hair thinning and loss due to aging, hormonal changes, genetics, and other causes. The sun has been causing all kinds of havoc on my hair lately! This has been resulting in extreme dryness, frizziness, and breakage. This revolutionary hair care system also naturally and gently helps with all of this.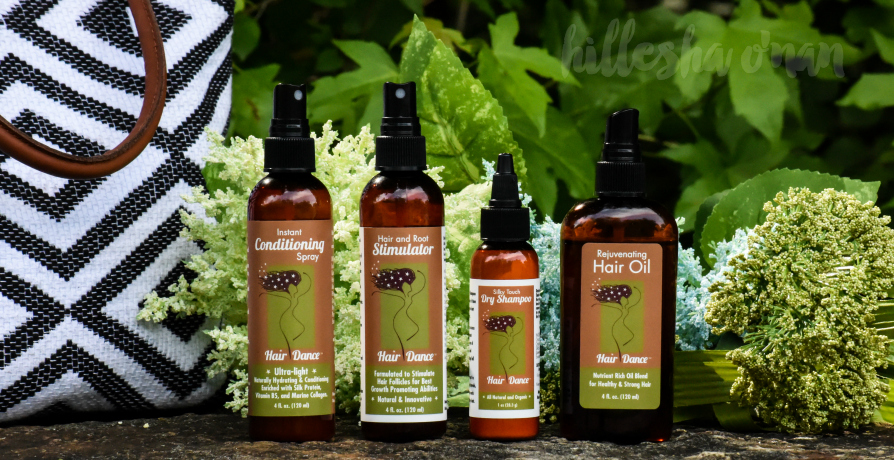 The conditioner deeply nourishes my hair and gives it the luster that it needs, whereas the shampoo lathers beautifully without zapping the life from my hair. Additionally, the Hair and Root Stimulator helps increase hair density and encourage healthy hair growth. I follow up with their Rejuvenating Hair Oil to help promote strong and healthy hair while protecting it from external factors like heat, pollution, and the excessive use of hair irons. I also use their Dry Shampoo from time to time, which is perfect for those busy mornings or when I'm in dire need of a quick refreshment!
Hair Dance Hair Care Treatment Set for Healthy Hair can be used by men and women alike to promote optimal scalp health. It also encourages thicker, healthier hair.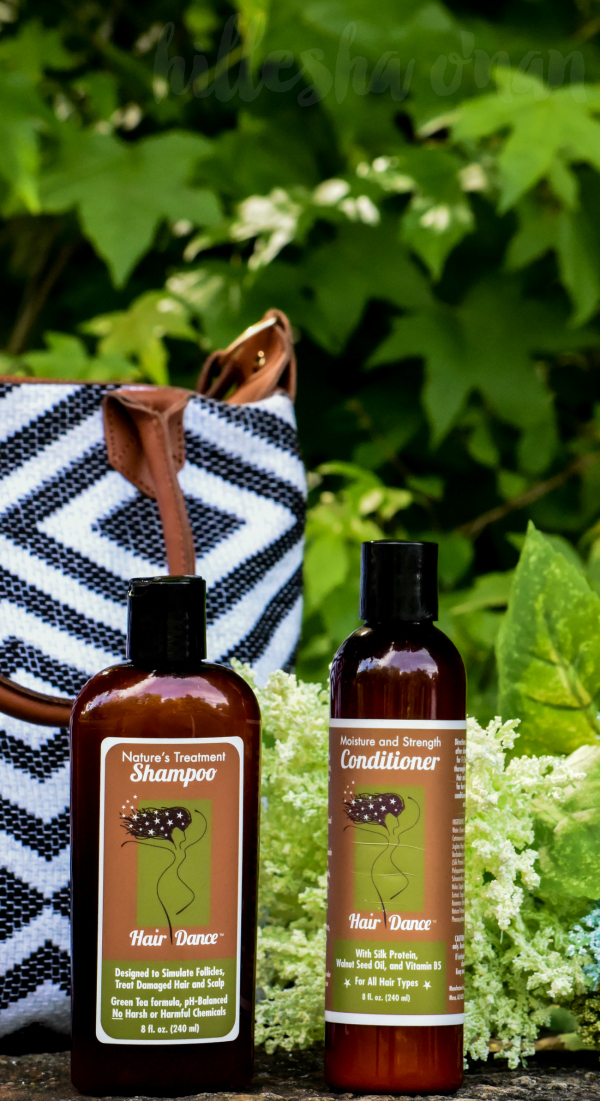 ■ One of the hottest hair debates is how often one should shampoo their hair. I believe it generally depends on the person's hair needs. Some people can get away with shampooing their hair every day, while others shampoo their hair every other day or 2-3 times a week. I prefer the latter, as my hair is already prone to dryness. Overwashing it would dry it out even more. Justin Anderson, a celebrity stylist, couldn't have said it any better, "Washing your hair is like washing your fine clothes. The more often you do it, the more it will lose its shape and texture."
■ I try to avoid the use of artificial heat much as possible. I've found air drying, using a Hubalou wrap, or a hair towel that's made of bamboo and is gentle, light, and absorbent, works in my favor rather than using a blow dryer. Bamboo towels are better for the hair than terry cloth towels. Towels made with terry cloth can cause hair breakage, split ends, tangles, and hinder shine.
■ It's true that less is more, thus one other surefire way of keeping my hair healthy is to limit my usage of hair products to avoid product build-up. Product build-up can cause the hair to look dull, greasy, or plain unhealthy.