Healthy, flavorful meals are ready in a pinch with the Dinner Hero meal kits from Revolution Foods. This is the perfect option for busy parents!
This post has been sponsored by Revolution Foods. All opinions are my own.
There are some days that I feel like I am part of a circus since my life is a juggling act of work, managing household tasks, keeping up with two energetic children, late nights with a newborn, and making time for my husband. Not that I'm complaining in the least! This full-time working mother here easily gets caught in a whirlwind of tasks.
It seems like I am going to the grocery store or eating out every single day for a quick and easy meal because of my wonderfully chaotic schedule. This isn't financially reasonable, especially since I can save a considerable amount of money if I put the time and effort into planning meals days ahead of time. But alas, the hustle and bustle of life usually deter me from doing that. That is why I'm always looking for ways to simplify my life since time is of the essence. That is where Revolution Foods comes to the rescue!
Revolution Foods was founded 10 years ago by two moms who wanted to change the way that kids eat in America. Their company is now the leading provider of healthy family meals across the nation, serving over 2 million school meals a week over 2 million freshly-prepared meal a week in over 1,000 schools nationwide. This has become integral to their success with a deep commitment to nutrition, childhood education, and sustainable supply chains. They're also bringing their recipe for success to stores with convenient and healthy solutions for breakfast, lunch, and dinner.
Dinner Hero Provides Healthy Meals in a Pinch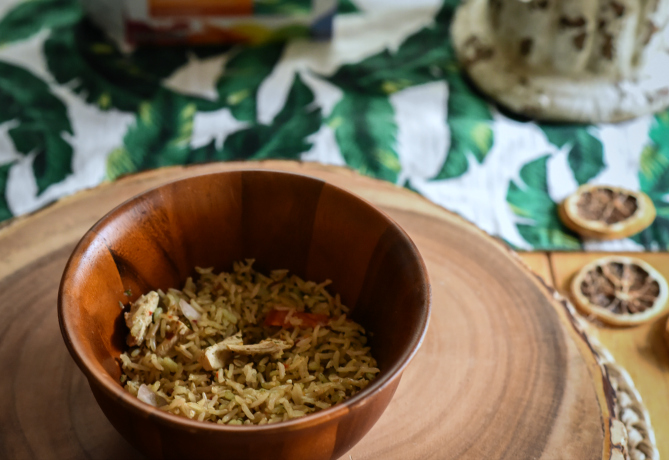 Breakfast Hero and Dinner Hero from Revolution Foods are the perfect option for a busy parent like myself. Healthy meals are ready in 30 minutes without sacrificing fun and flavor for the whole family. My family and I are not always adventurous when it comes to trying out different kinds of since we're creatures of comfort. It also isn't easy eating a meal that we can all agree on since our tastes are varied, yet our palates were tantalized with the Sesame Garlic, Coconut Curry, Smoky Tomato, and Fiesta Taco that we tried out. The meals normally call for beef or chicken, but you can substitute them with any protein-enriched ingredient, including tofu! I substituted each meal with faux meat since I'm a vegetarian. The meat lovers in my family weren't able to detect the difference!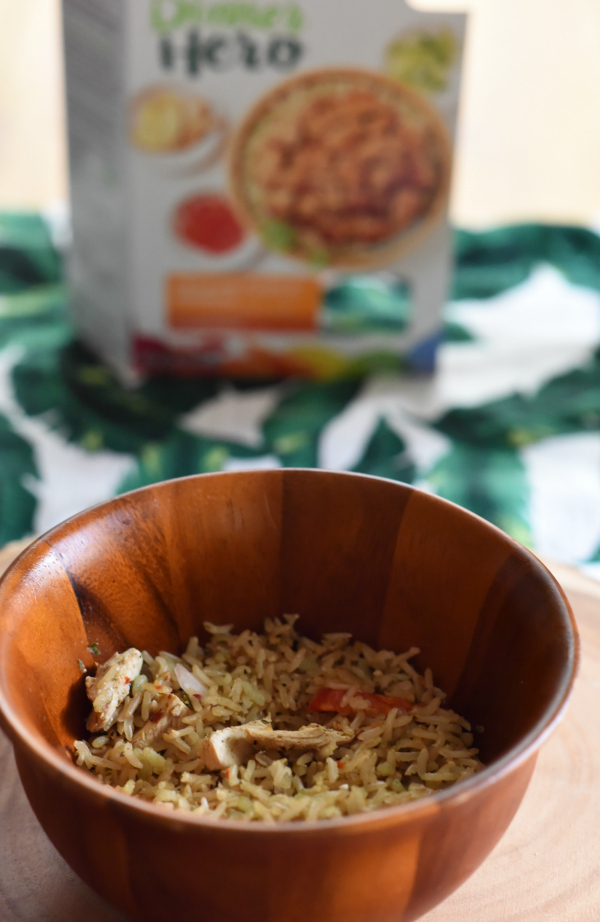 Dinner Hero can be found near the boxed mac and cheese at your local Jewel-Osco store. It comes in four tantalizing flavors: Sesame Garlic, Coconut Curry, Smoky Tomato, and Fiesta Taco. What else?

• 42+ grams of whole grains
• Chef crafted spice blend
• Dinner for four is ready in 30 minutes.
• The cookbook style cooking instructions are inside the box flap,
• Flavors compliment a variety of protein types. This includes chicken, beef, pork, tofu, fish, and seitan, to name a few.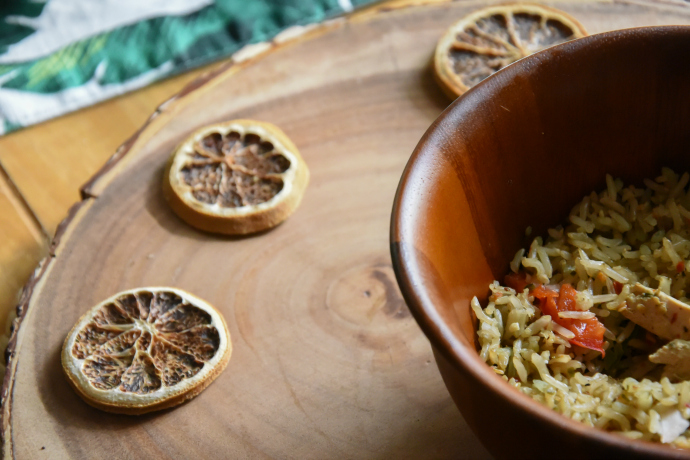 Giveaway
One winner will receive 10 Revolution Food coupons to redeem for free Dinner Hero kits.
Revolution Foods Dinner Hero Giveaway

Connect with Revolution Foods