Everything babies come into contact with should be pure. That's the idea behind for bloom BABY wipes, bringing baby's health, nature, and responsible science together to create a baby wipe that is as safe as it is luxurious.
This post is in partnership with bloom BABY.
Messes are inevitable when it comes to babies, toddlers, and young children. Many times these messes happen unexpectedly and at the most inconvenient moment! This is why it has always been essential for me to keep baby wipes in my purse or diaper bag for those inevitable messes that occur on a daily basis. Baby wipes are ideal for baby years and beyond: from spit-ups and diaper changes to spills, art projects, and everything in-between. They actually have a ton of uses! This includes those occasions when I'm half-asleep and don't want to bother using a facial cleanser or makeup remover.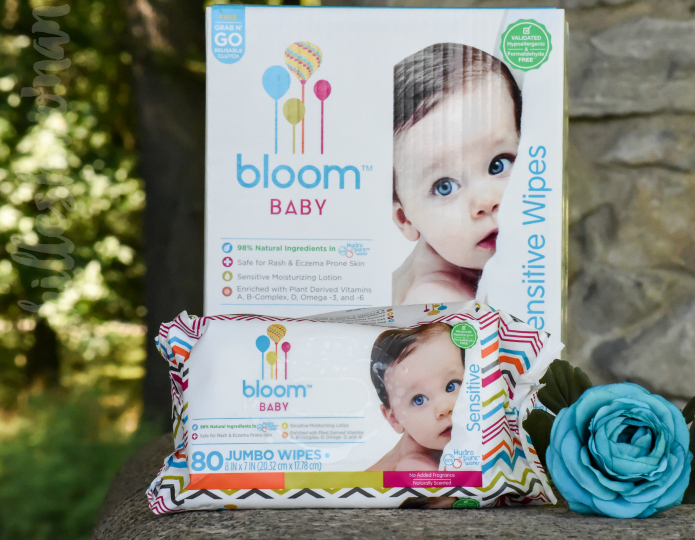 Traces of 1,4-dioxane, phthalates, hydroquinone and even formaldehyde are some of the hidden ingredients that have been discovered in baby wipes from some brands in the past. These "dishonest ingredients" have been linked to a myriad of skin ailments and has posed a threat to the overall health. Consumers like me are becoming more health conscious and this is encouraging more and more companies to take a natural route.
Introducing bloom BABY
There is almost a dizzying amount of different brand of baby wipes out there to choose from, but none of them compare to bloom BABY wipes! bloom BABY wipes are the perfect solution without the "chemical muck" that has been found in many brands.I love the durability, gentleness, and effectiveness that these wipes provide. Most importantly, bloom BABY wins my approval by making their baby wipes as natural as possible with one simple ingredient: 100% HydroPure water sourced from the Long Island glacial aquifer. bloom BABY nourishes and protects with plant-derived vitamins A, B-Complex and D, Omega-3, and -6. These wipes are also suitable for all skin types, including eczema and skin that is prone to rashes.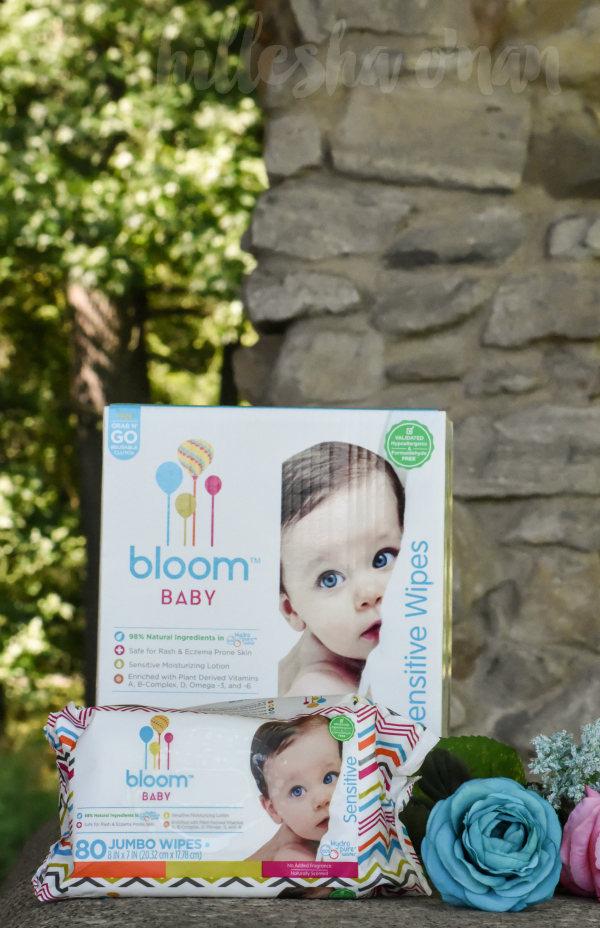 Giveaway
One winner will receive a box of bloom BABY Hypoallergenic Baby Wipes (640-Count) with Wipes Holder (a $59.99 value).
bloom BABY Hypoallergenic Baby Wipes

Connect with bloom BABY