Here are my tried and true favorite breastfeeding essentials for new moms.
It isn't before long that you start panicking once that elated feeling of being newly expectant fades away. If you're like many expectant mothers, you have a laundry list of things to purchase before the impending arrival of the baby. Even though shopping for a new baby should be fun and easy, it can be overwhelming with all of the decisions, decisions, and decisions. Daunting as this can be, fret not! I've learned over the years with two children and another one on the way that not everything is essential. Today, I'm going to discuss breastfeeding essentials. Here are my tried and true favorites: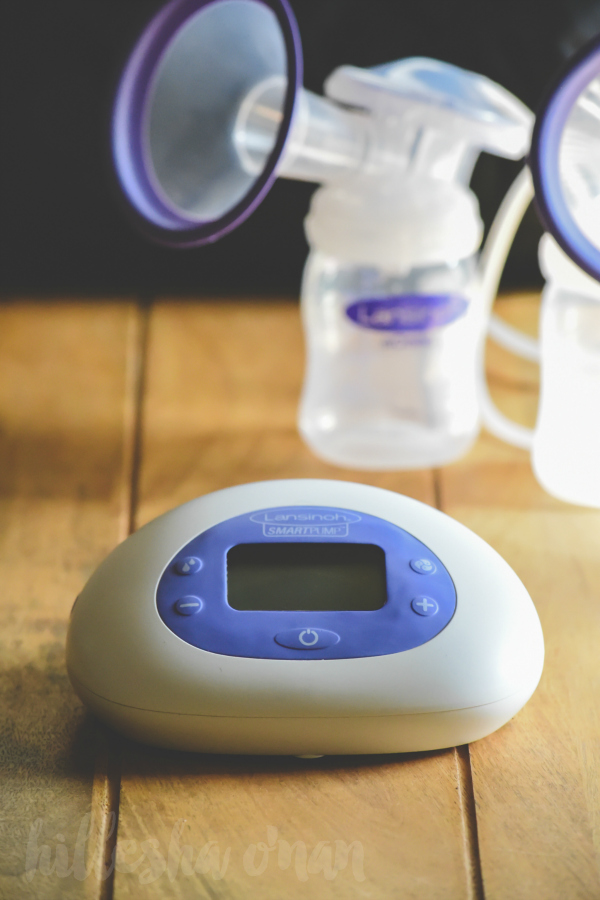 Lansinoh SmartPump™: One of the biggest decisions to make is purchasing the best breast pump that will adhere to your lifestyle and budget. I prefer an electric pump like the Lansinoh SmartPump™ ($199.99). The Lansinoh SmartPump™ is perfect for breastfeeding moms who need to pump and store a large quantity of milk. It syncs to my smartphone via Bluetooth® with the free Lansinoh Baby™ app for tracking, reminders, and more.
Lansinoh's pumps are the only pumps with three pumping styles and eight adjustable suction levels, allowing you to select the setting that works best for you. A closed-system design reduces the number of parts cleaned and prevents bacteria and mold growth. Its compact size and quiet motor make it convenient for the mom on-the-go. I'll be providing a more thorough review when my bambino arrives!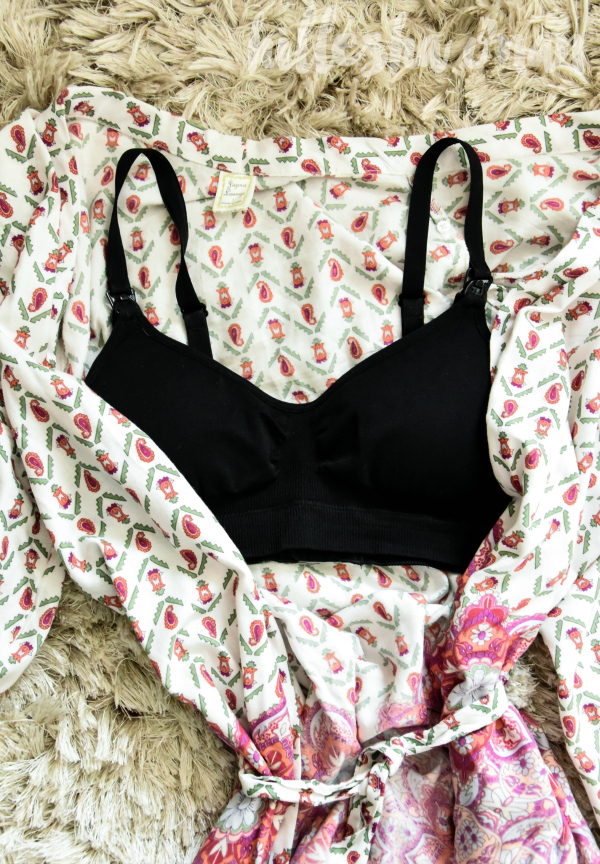 Nourish by BeliBea Bra: Forget clunky, ratty, and unflattering nursing bras! It was becoming harder and harder for me to find the perfect bra during my pregnancy, but my search came to an abrupt end when I recently discovered the Nourish by BeliBea Bra ($49.95). This nursing bra is just as flattering as it is supportive and supremely comfortable. The seamless fabric is soft yet sturdy whereas the shape that it gives is phenomenal! In addition, it gives a smooth and natural profile that won't show through clothing. Convenient and quick one hand nursing clasps allow you to discretely and easily get to nursing with as little hassle as possible. This is ideal for any nursing mother who is concerned about losing their "shape" due to nursing.
Bamboobies Washable Nursing Pads: Reusable nursing pads are not just kinder to the environment, but they're kinder to your wallet and body as well! The ultra soft nursing pads created by Bamboobies are more comfortable than disposable nursing pads.
Jessica Simpson for Motherhood Maternity Clip Down Shelf Bra Nursing Cami: I've tried my fair share of nursing tanks, but these camis are the holy grail of nursing camis! They're pricier than I normally pay for a plain cami, but they're truly worth the investment. I have two of these nursing camis so far, but I plan on buying more. They're supremely comfortable and come in an array of colors that are universally flattering. I love that they run true to size and that the modest padding helps me avoid any peekaboo. The lace is also a nice addition since it adds a touch of sexiness without pushing the envelope!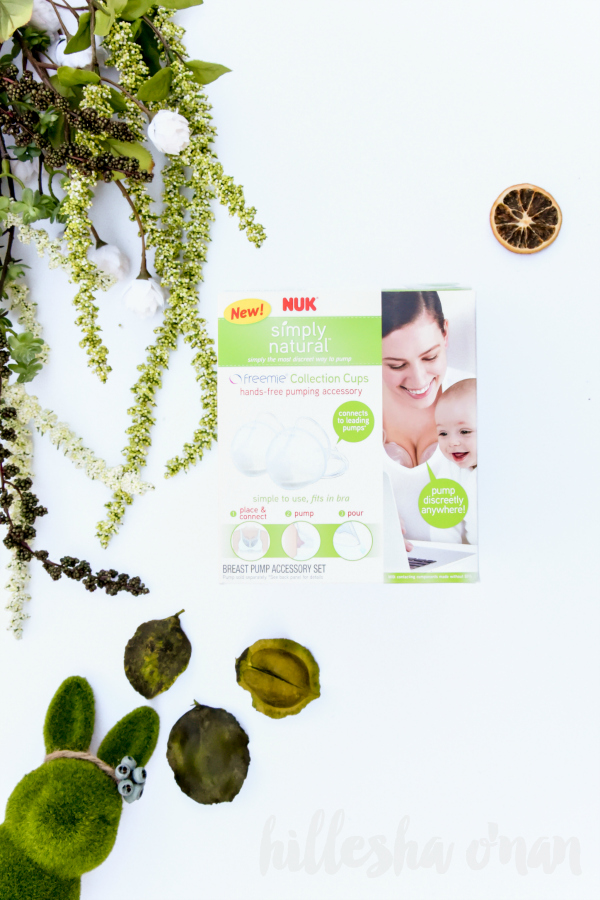 NUK Freemie Collection Cups: Did you know the average baby feeds around six times a day? That's 42 times a week or 2,184 times a year, meaning a lot of unforgettable moments for mom to bond with baby. Feeding is more than just nourishment. It's a daily ritual that shapes baby's overall well-being and happiness. It is also a special time for mom to bond with her little one. The NUK Freemie Collection Cups are perfectly for moms-on-the-go since they enable freedom to discreetly and comfortably pump anywhere and anytime. These cups fit perfectly in a nursing bra and enable hands-free pumping of up to 16 oz. without having to remove your shirt. They work well in conjunction with all leading double electric breast pumps.
Bamboobies Boobease Natural Nipple Balm: New mothers often suffer from sore and cracked nipples in the first few weeks. A good nipple balm like the Bamboobies Boobease Natural Nipple Balm is a must-have since it's with all-natural ingredients that will help deter soreness and cracking after every feeding.
My Brest Friend Deluxe Nursing Pillow: I couldn't have survived the first few months with each of my children without a nursing pillow. You'll appreciate the support that a nursing pillow like the My Brest Friend Deluxe Nursing Pillow gives since you can breastfeed with comfort. It is truly a "breast friend", or in this case, a brest friend!
Tommee Tippee Pump & Go Starter Kit: I technically haven't tried the Tommee Tippee Pump & Go Starter Kit yet, but I'll be putting it to the test when my third addition arrives next month! I was moved by all of the raving reviews I've read about it so far, which led to its purchase. I can't help but marvel at the fact that the Pump and Go Starter Set contains all the essentials I'll need to turn my favorite pump into part of the Pump and Go System. This will ensure that it will protect every drop of breast milk. Additionally, the breast milk pouch bottle comes with their award-winning Closer to Nature Slow Flow Nipple for a smooth transition from breast to bottle.
Earth Mama Angel Baby Booby Tubes: The discomfort that breastfeeding brings is inevitable, especially after you've endured several feedings day after day! Trust me, you'll be happy when you have products like the Earth Mama Angel Baby Booby Tubes waiting for you. These gel-free breast packs help encourage milk flow, prevent clogged ducts, and promote let-down when used warm. When used cold, they'll help reduce swelling and tenderness of engorgement.
Bebe au Lait Premium Muslin Nursing Scarf: The Bebe au Lait Premium Muslin Nursing Scarves provide an adjustable and relaxed coverage from front to back for a comfortable breastfeeding experience for mothers nursing in public. This scarf is made from 100% premium muslin, making it versatile, comfortable and the perfect accessory for mom that's easy to use and care for!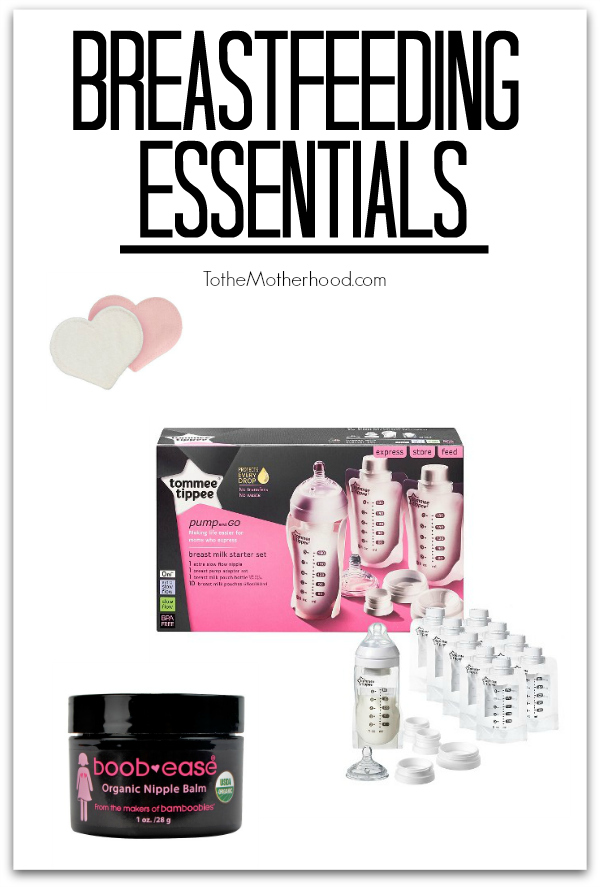 This post contains affiliate links. I also want to to take the time to thank Lansinoh, NUK and BeliBea for sending products for this guide.