This post is in partnership with The Baby Cubby and it contains affiliate links. I will be compensated if you make a purchase after clicking on my links.
It isn't before long that you start panicking once that elated feeling of being becoming a new parent slowly fades away. If you're like many expecting parents, you have a laundry list of things to work on before your impending arrival arrives: deciding on the type of practitioners that's right for your pregnancy, setting up a registry, picking out a pediatrician, making a birth plan, packing your bags, pre-washing the baby's clothes, and purchasing the essentials for your impending arrival – the list is practically is endless!
Companies like The Baby Cubby understands how overwhelming becoming a new parent can be. That's why they strive on encouraging, inspiring, and reminding parents how amazing they are and how important their role is. They do is by finding the best and safest baby gear and providing it to parents in a fun shopping experience, whether it's having parents test out their strollers on a stroller track or price matching competitors like Amazon. The Baby Cubby also offers free shipping on orders over $49 nationwide and actively engage with parents via social media and their cubby community blog to discuss some of those hard topics of parenting.
Travel in Vogue with Ju-Ju-Be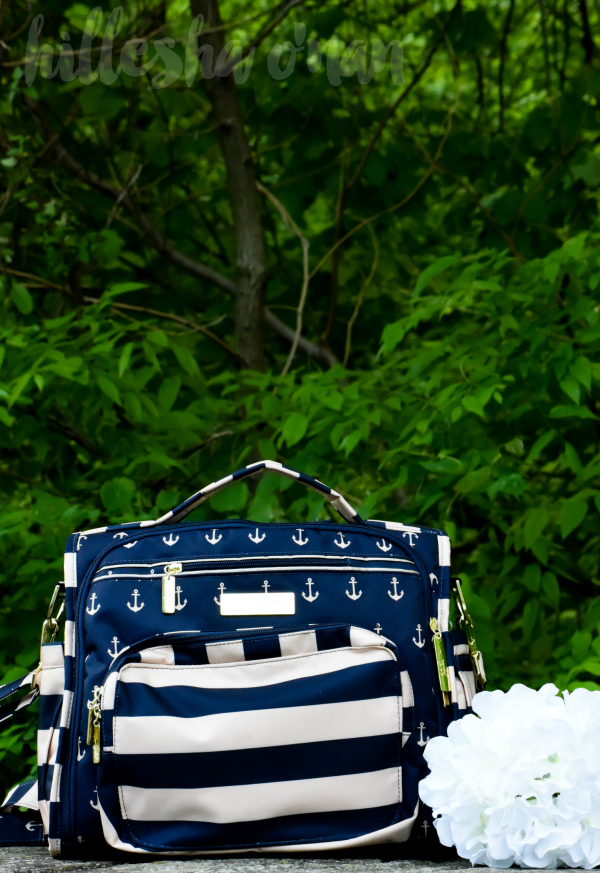 Diaper bags like Ju Ju Be "The Commodore" B.F.F. Diaper Bag ($165) makes the perfect everyday diaper bag since it's designed to adhere to the everyday hustle and bustle of a busy mom! It boasts a front pocket for a mom to place her everyday essentials, 2 exterior Thinsulate by 3M insulated bottle pockets, 4 gusseted and 3 zippered interior pockets, and a large back pocket with crumb drains to easily accommodate the everyday essentials and a few days worth of outfits if traveling. Additional features include Agion antimicrobial linings to prevent bacteria and an exterior anti-stain Teflon coating.
The Ju Ju Be "The Commodore" B.F.F. Diaper Bag is the ideal size for me. It's not small or over-sized yet it's spacious enough for me to pack all of the essentials, whether I'm traveling or running errands. Like most diaper bags, it also comes with its own logo lining nylon changing pad for those inevitable diaper incidents when out and about.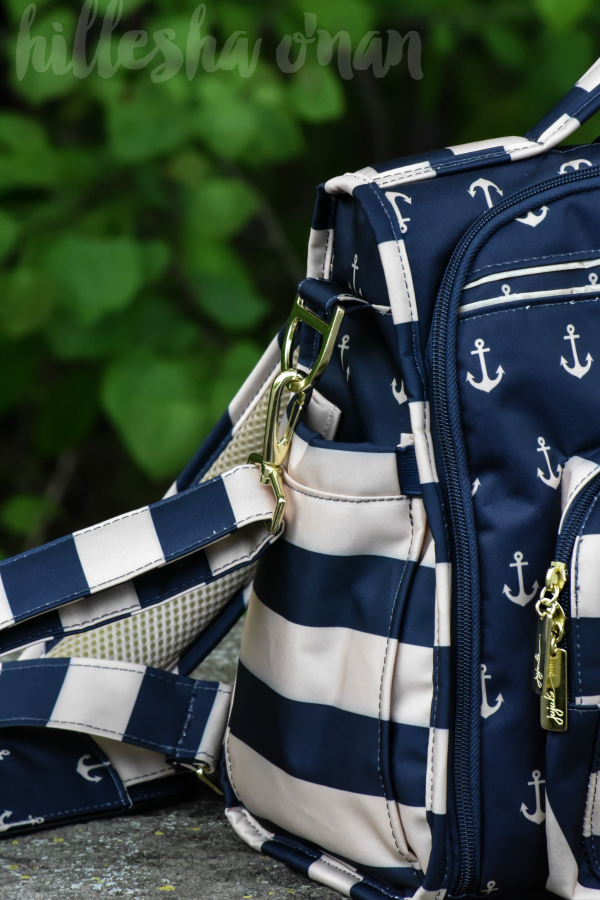 Overall, I believe that I couldn't have selected a better diaper bag to adhere to my busy lifestyle! I love how the Ju Ju Be "The Commodore" B.F.F. Diaper Bag is fashionable, functional, durable, and best of all: machine-washable.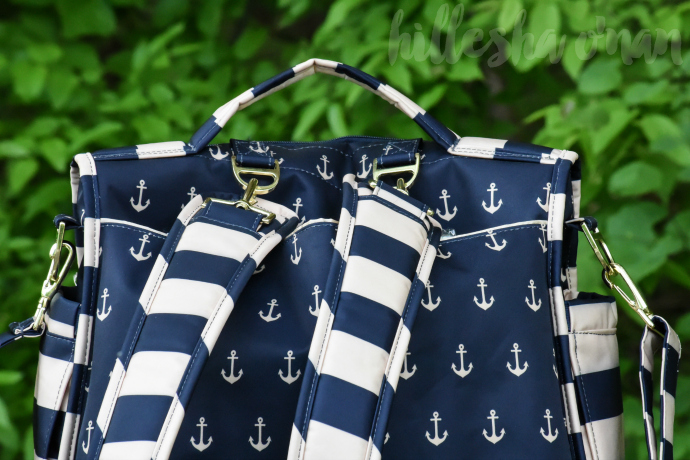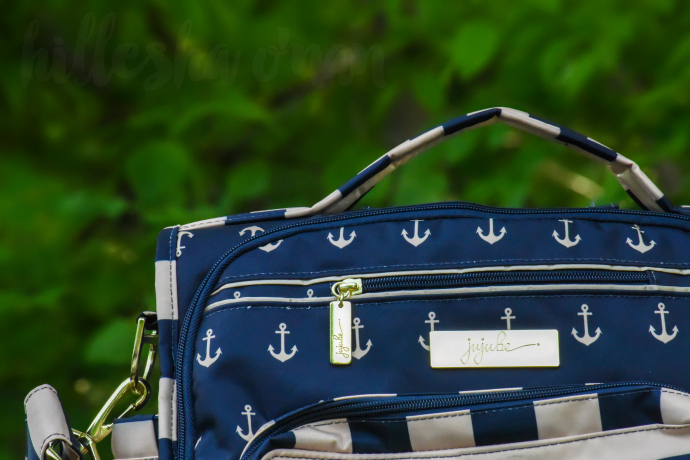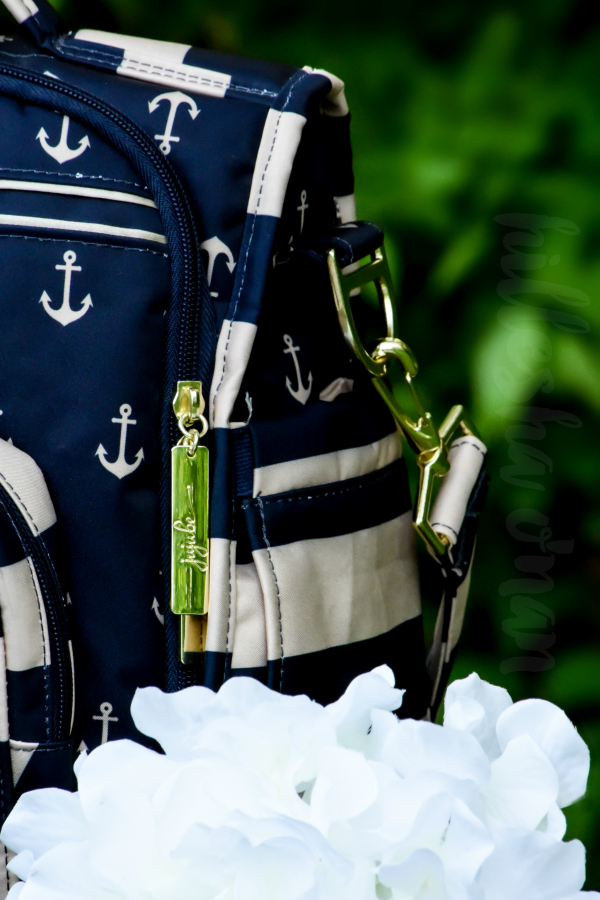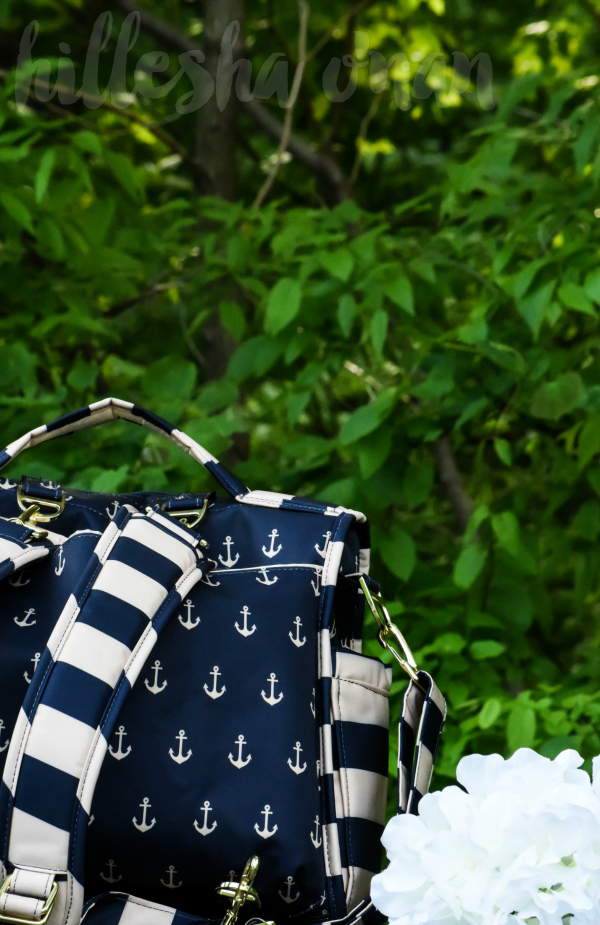 Connect with The Baby Cubby