Not all prenatal vitamins are created equal and it that's where it can be confusing! Their effectiveness can vary depending on the nutritional focus.
This review was made possible by iConnect and UpSpring. I was provided compensation to facilitate this post, but all opinions stated are 100% mine.
It isn't before long that you start panicking once that elated feeling of being becoming a new parent slowly fades away. If you're like many expecting parents, you have a laundry list of things to work on before your impending arrival arrives: deciding on the type of practitioners that's right for your pregnancy, setting up a registry, picking out a pediatrician, making a birth plan, packing your bags, pre-washing the baby's clothes, and purchasing the essentials for yourself and your impending arrival – the list is practically is endless!
Needless to say, becoming a new parent can be overwhelming. There are days where I'm so crunched for time that I'm not always able to eat a well-balanced diet that consists of the necessary fruits and vegetables to get the nutrients that I need. Pregnancy can be tiring as is, but I usually feel even more tired and rundown on those days. It affects my mental clarity as well, which can take "pregnancy brain" to a different level! This is where vitamins, namely pre-natal vitamins, come into play. They can help fill in the gaps when my diet is lackluster by ensuring that my baby and I get all of the nutrients that we need.*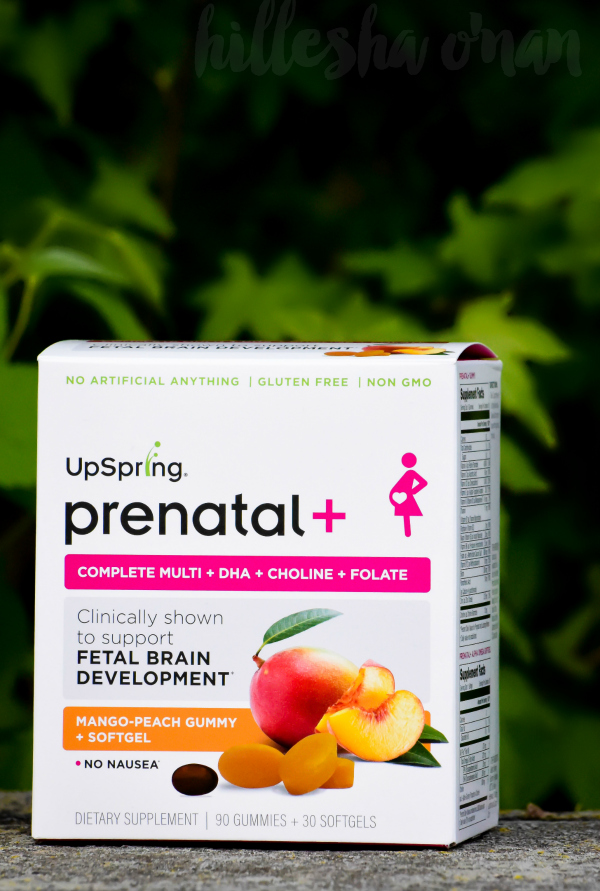 Not all prenatal vitamins are created equal and it that's where it can be confusing! Their effectiveness can vary depending on the nutritional focus. For an example, some expectant moms may need more iron due to low iron levels or anemia, where others may need more vitamin B12 due to a vegan or vegetarian diet. It is always recommended to talk with your doctor about what prenatal vitamin may be best for you if still in doubt.
For me, UpSpring is perfect! UpSpring strives on empowering moms with confidence by giving them the freedom to enjoy motherhood even more. They help address everyday health and wellness challenges as well as frustrations that mothers endure pregnancy and beyond. Their UpSpring Prenatal+ Gummy provides everything that I look for in vitamins and some! This complete prenatal multi-vitamin includes omega-3 DHA and choline (in the form of Alpha GPC), which are beneficial in providing a support system for fetal brain development.*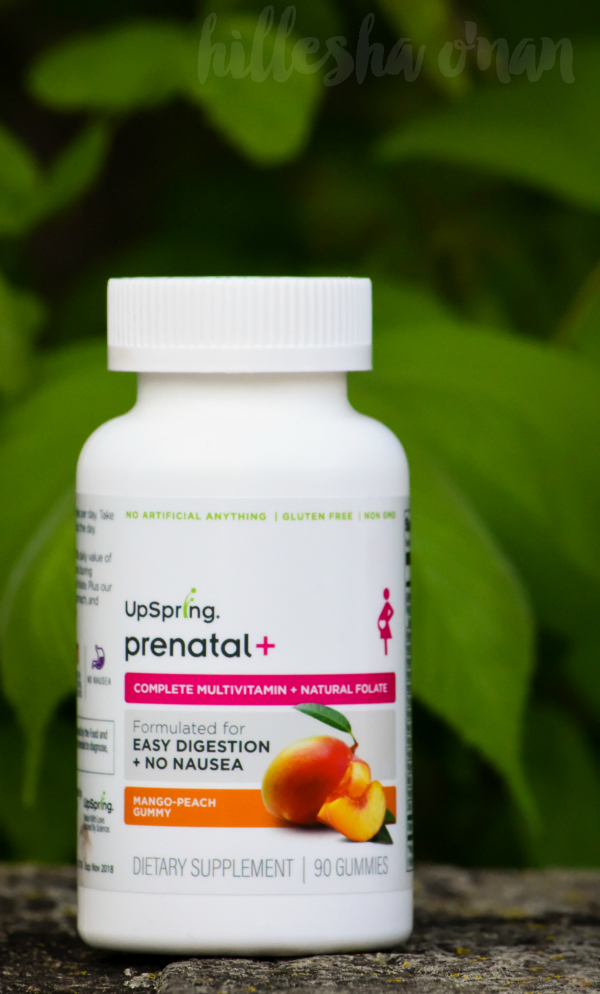 Alpha GPC is the only form of choline that crosses the blood-brain barrier that provides nourishment to the baby's growing brain, while also enhancing DHA absorption. This formula is made of genuine vitamin B9 and folate opposed to synthetic folic acid that is commonly used in other brands.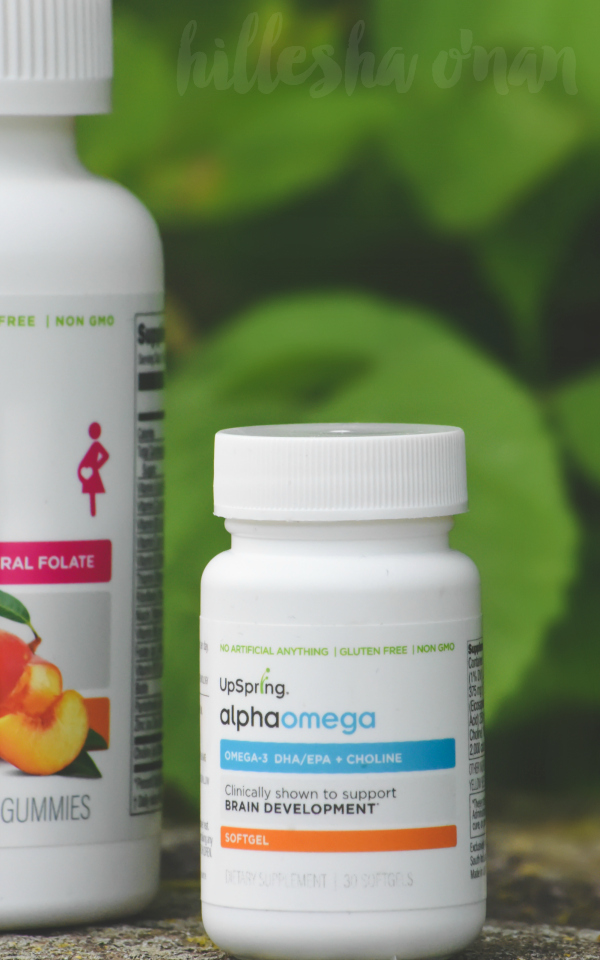 It gets better! These prenatal vitamins are gluten-free, non-GMO, and have a delicious mango-peach flavor as well as an easy-to-swallow soft gel. Additionally, they boast the daily value of 11 essential nutrients along with brain-building omega-3 and Alpha GPC. As for nausea and constipation that some prenatal vitamins can cause? Considering that as two things in the past!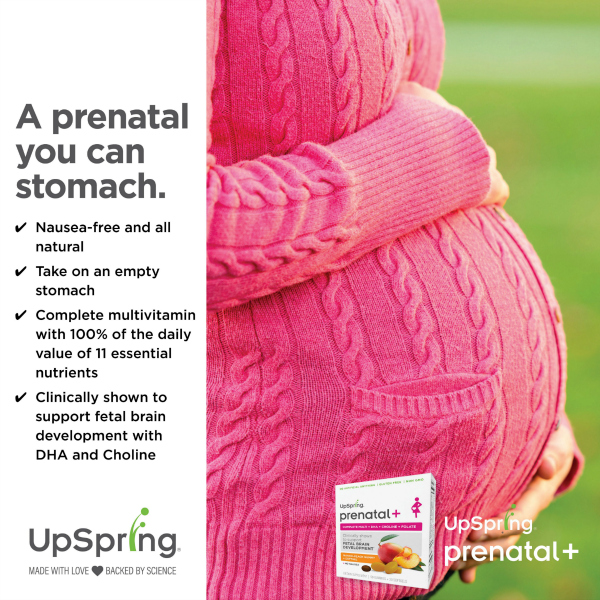 Connect with UpSpring Baby
*These statements have not been evaluated by the Food and Drug Administration. This product is not intended to diagnose, treat, cure, or prevent any disease.