This is a sponsored post on the behalf of Kay Jewelers. Thoughts and opinions are my own.
Motherhood isn't always an easy business! Mothers continuously lend their guidance, words of encouragement, contributions, and their nurturing nature. It's our turn to say thank you to our mother or mother figure who've shaped us to be the person that we are today.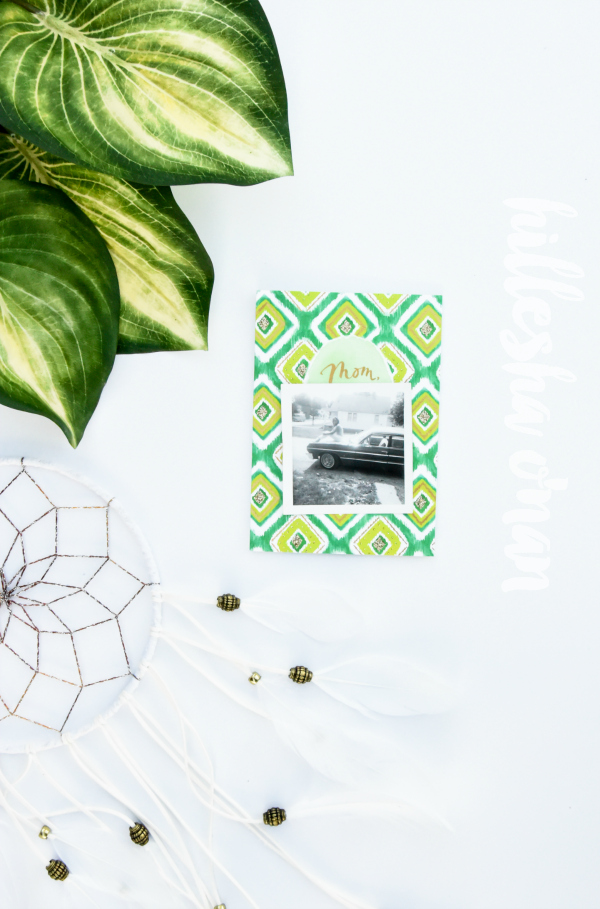 I can't think of a better woman to honor than my mother on Mother's Day. To me, my mom is a role model. She has taught me valuable lessons that will carry me through life. One of the most important lessons that she has taught me in life is never giving up no matter what obstacles are hurdled my way. She taught me this early on in life by leading by example. She was an older, single, and struggling mother that raised me alone yet was determined that I had the best of everything without asking anyone for financial support. Taking the valuable lessons of strength, determination, and faith to heart along with a positive outlook has helped me endure and overcome various obstacles at different stages of my life.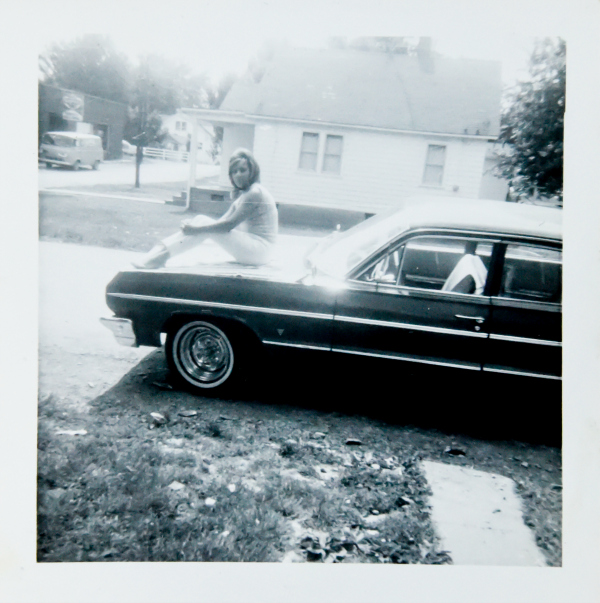 My mother is also one of the most selfless people I've ever met. She will practically go to the ends of the earth for her children. She's truly a free-hearted, funny, and incredible person who will always listen to and support us. She is there for us, no matter what. She does have an artful, graceful way of saying what she thinks so that people will hear and understand. I love that she believes that words make a difference.
She is amazingly on point in her analysis, perceptions, and proposed solutions. I love her for various reasons, but particularly take joy in knowing that I can count on her no matter what!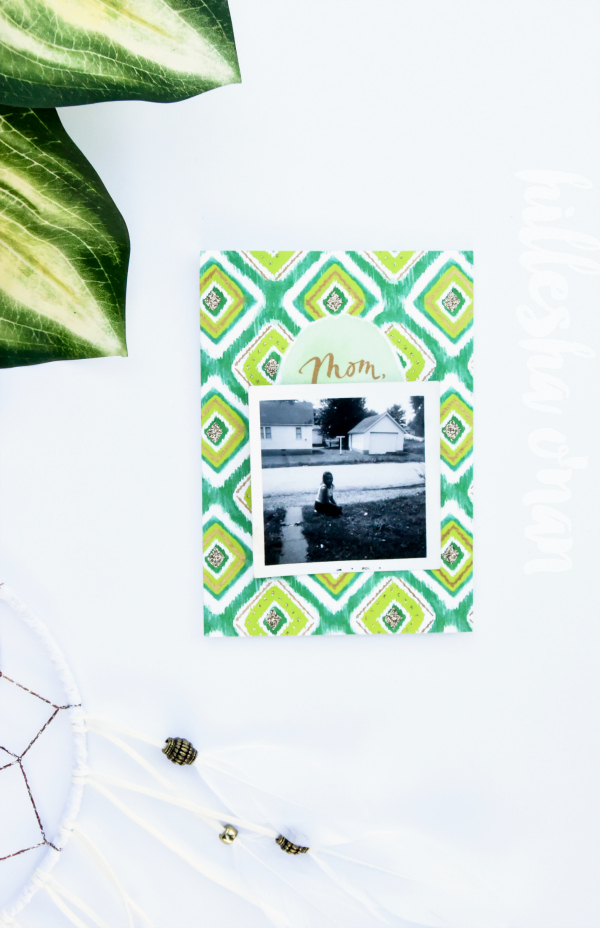 Kay Jewelers is showing appreciation to mothers on Mother's Day; recognizing them for their guidance, words of encouragement, contributions, and their nurturing nature. Their vast selection of jewelry is the perfect way of saying "Thank you, mom! This day and every day is your time to sparkle and shine."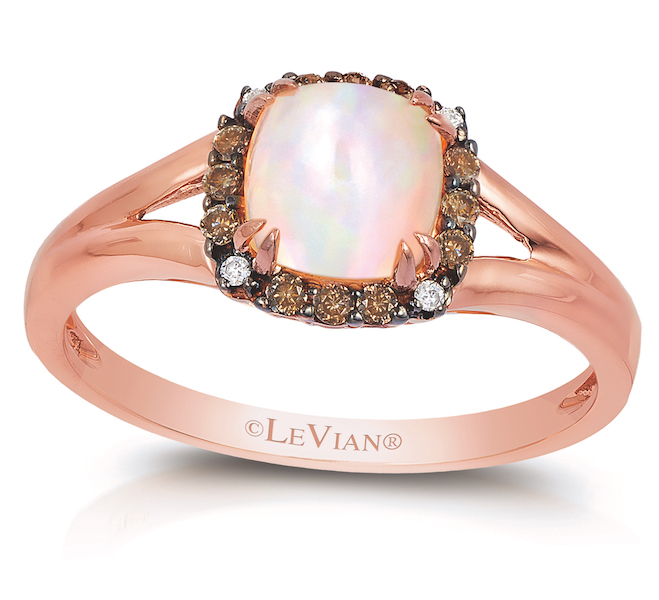 My mom is a true Leo that loves the finer things in life! That's why she's naturally drawn to statement-worthy pieces like LeVian Opal Ring. The LeVian Opal Ring includes diamond accents and is beautifully crafted in 14K Strawberry Gold. It features the Neopolitan Opal (the 2017 Le Vian Gem of the Year) as well as luscious Le Vian Chocolate Diamonds and Vanilla Diamonds.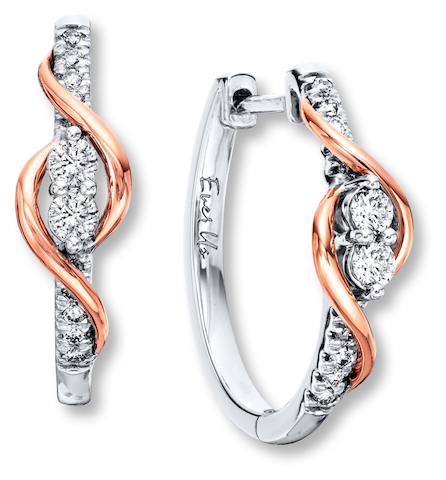 Do you remember in that Sex and the City episode when Carrie peers into the store window at those "must-have" pink, strappy sandals and says, "Hello, Lover!"? Well, that was my reaction when I stumbled upon the Ever Us Two-Stone Earrings. Set in an eye catching two tone gold, Every Us includes one diamond for your best friend and one diamond for your true love – making them a perfect gift for a husband to give on Mother's Day.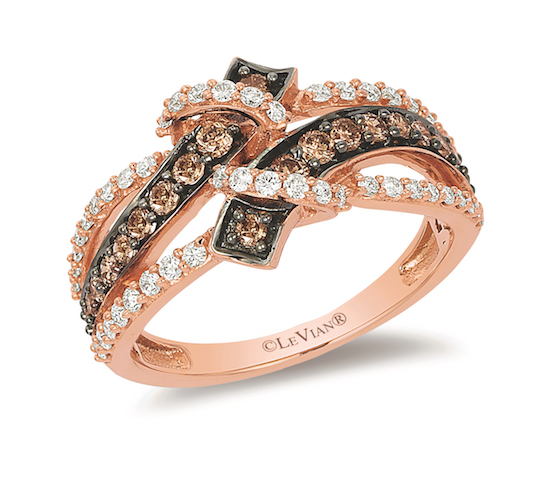 Another Le Vian Diamond Ring that caught my eye is as alluring as it is sophisticated. It features an eclectic mixture of Le Vian Chocolate Diamonds, Vanilla Diamonds, and romantic Strawberry Gold. Wallflowers should steer clear from this ring if they don't want all eyes on them. An introduction is unnecessary for a woman that is confident enough to wear it!

The lemniscate symbol is a mathematical symbol that dates back early as the 5th century AD, thanks to Proclus Lycaeus, a Greek Neoplatonist philosopher and mathematician. It's now more commonly known as the infinity symbol, and people associate it as a testament of their infinite love and devotion for a significant other, never-ending friendship for a friend, or in this case, a mother. Either way, it's a meaningful way of showing someone that you care about them! This Infinity Bracelet with diamond accents set in sterling silver and 10K rose gold is timeless and the utmost expression of love for the wearer.
Nothing says "Mother's Day" like a brand new addition to the jewelry collection! Okay, that may have come off as a bit materialistic, but don't get me wrong. Hugs and homemade cards are undeniably the best gifts that a mother could ask for. They usually say that Mother's Day isn't about "stuff" or "things" and that it's about spending time with family. But, who said you couldn't spend quality time while wearing a new piece of jewelry? 😉
Connect with Kay Jewelers
"A woman's relationship with accessories is important and elemental. She should choose her accessories as she chooses her friends, seeking out the ones that complement who she is, let her have fun, make her feel confident when she walks down the street, and stick through her ups and downs. Because of your accessories, like your friends, tell the world who you are." – Nina Garcia