This colorful salad is lightly dressed with raspberry vinaigrette and tossed with succulent strawberries, almonds, and vegan chick'n filets.
This post was sponsored by Rubbermaid on the behalf of SheSpeaks.
The temperature and humidity index are steadily rising up! This calls for fresh, light recipes like the Spring Strawberry Salad with Faux Chicken. The Spring Strawberry Salad with Faux Chicken is easy to prepare, bursting with flavors, and pairs beautifully with nearly anything! The strawberries give this salad a burst of color and a succulent flavor that will tantalize any sweet tooth.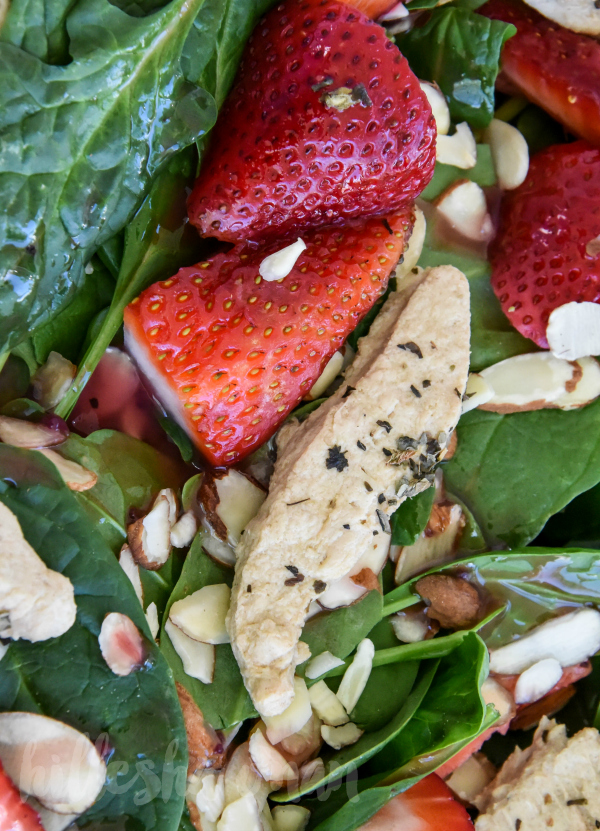 Fresh strawberries are tossed with a with lightly sweetened raspberry vinaigrette, toasted almonds, and topped off with vegan chick'n filets. I usually use the vegan chick'n filets by Gardein for this salad. The meatless chick'n filets increase the protein while giving it a "meaty" flavor sans the meat, making this salad a complete and satisfying meal. The meat eaters in my family are hardly able to detect the difference.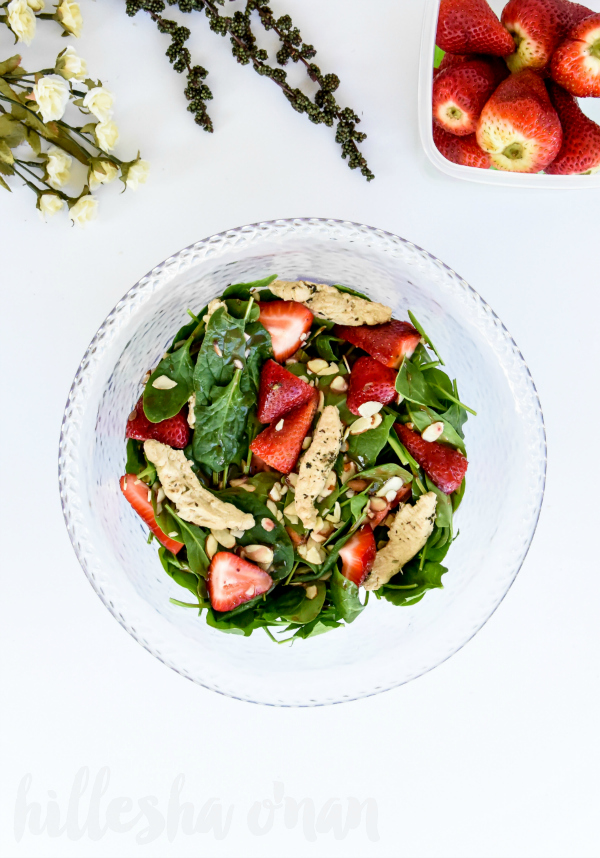 I love homemade dressing, but alas, I'm usually too crunched for time to make my own. That's why I usually turn to the bottled variety like the Bolthouse Farms Raspberry Merlot Vinaigrette Dressing, which I lightly sweeten with Agave In The Raw® since it helps cancel out the tartness of the vinaigrette dressing.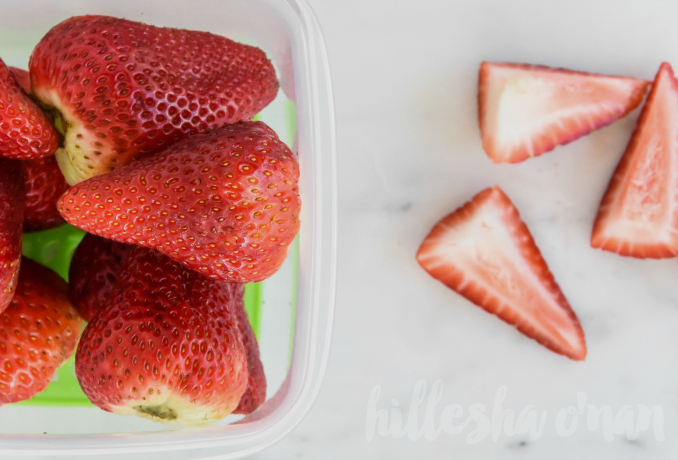 Spring Strawberry Salad with Faux Chicken
Ingredients
1 Cup of Almond Halves
1 Cup of Sliced Strawberries, Stems Removed
5-6 Strips of Vegan Chick'n Filets
6 oz of Baby Spinach Leaves
Balsamic Vinaigrette Dressing
Instructions
In a large bowl, add baby spinach leaves, strawberries, and almonds. Gently toss to combine and drizzle balsamic vinaigrette dressing. Lastly, add the vegan chick'n filets. Serve immediately.
https://tothemotherhood.com/2017/04/spring-strawberry-salad-with-faux-chicken/
How to Make Fresh Produce Last Longer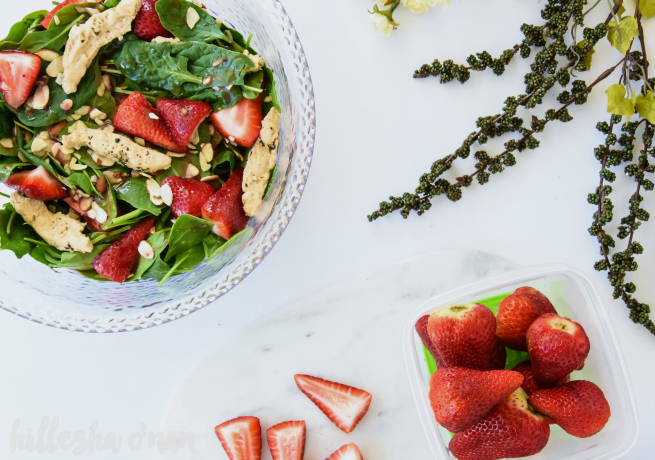 Did you know that 23 billion pounds of fresh produce are wasted each year in America? That's $24 billion worth of produce each year! This is mostly because fruits and vegetables are apt to spoil quickly when not eaten in time or not stored properly. I'll freely admit that I've been guilty of this plenty of times myself. Fresh berries, namely strawberries, were usually the worst offenders for me until I finally learned my lesson and started storing most fruits in the freezer for future use, especially for smoothies.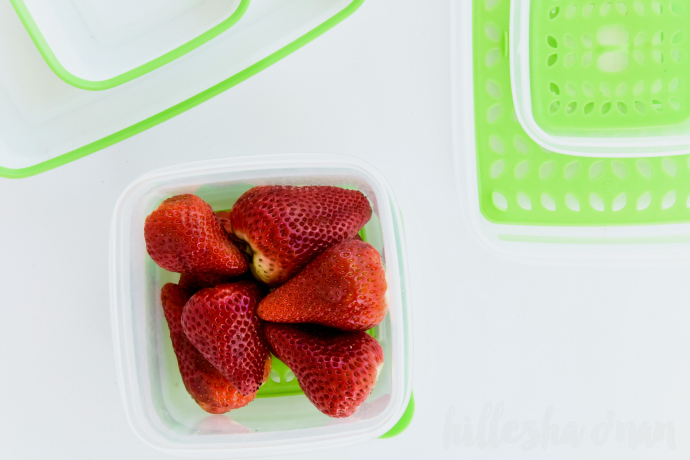 The Rubbermaid FreshWorks Produce Saver is another surefire way for me to extend the longevity of fresh berries as well as salads, which is something else that was challenging to keep fresh in the refrigerator. It consists of three containers to hold different types of produce: small (ideal for blueberries), medium (perfect for strawberries), and large (optimal for leafy greens).
Each container extends the longevity of fresh produce up to 80% opposed to traditional packaging, thanks to the FreshVent™ technology! The flow of oxygen and carbon dioxide are naturally regulated to create the optimal environment so your produce stays farm fresh. Moisture and spoilage are dramatically reduced with the CrispTray™. That's not all! These containers are BPA-free. Also, $192 per household could be saved every year by using Rubbermaid FreshWorks™!
Giveaway
One winner will receive a 3-piece set of Rubbermaid FreshWorks.
Rubbermaid FreshWorks Giveaway

Connect with Rubbermaid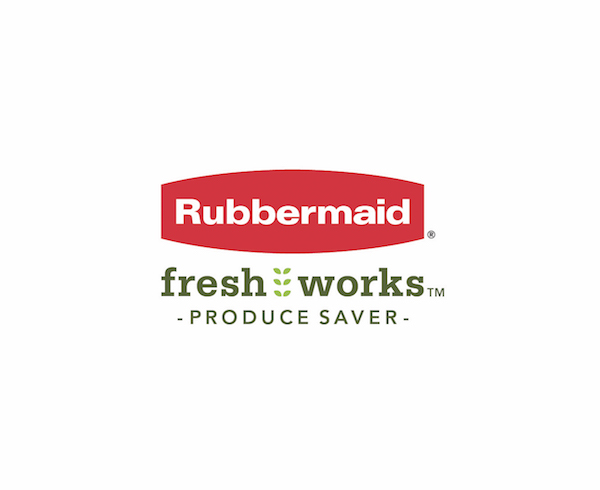 *Based on strawberries in FreshWorks™ containers vs. store packaging. Results may vary depending upon produce and use.