This post is in partnership with Adagio Teas.
Spending quality time with family and friends should be a top priority, but it's also important to find a few hours or a few minutes of solitude amidst the hustle and bustle of life. Sometimes it can be a challenge to find time to unwind, relax, and enjoy being in our own company. This is mostly due to the fact that we feel obligated to take care of everything else while putting our own needs on the back burner, and some even feel like "me time" is an act of selfishness. However, "me time" is vital for our health and state of mind. It helps us de-stress, find balance, re-evaluate our priorities and goals, gives us a sense of empowerment, and re-ignite a zest for life. True happiness begins within you, after all.
The meaning of "me time" varies from person to person and doesn't necessarily have to cost anything. More than 80 percent of women have gone elsewhere to find sanctuary, including retreating to the bedroom (most popular), heading to the bathroom, vacating their property for a friend or family member's house, hanging out in the car and even finding a spot in the garage.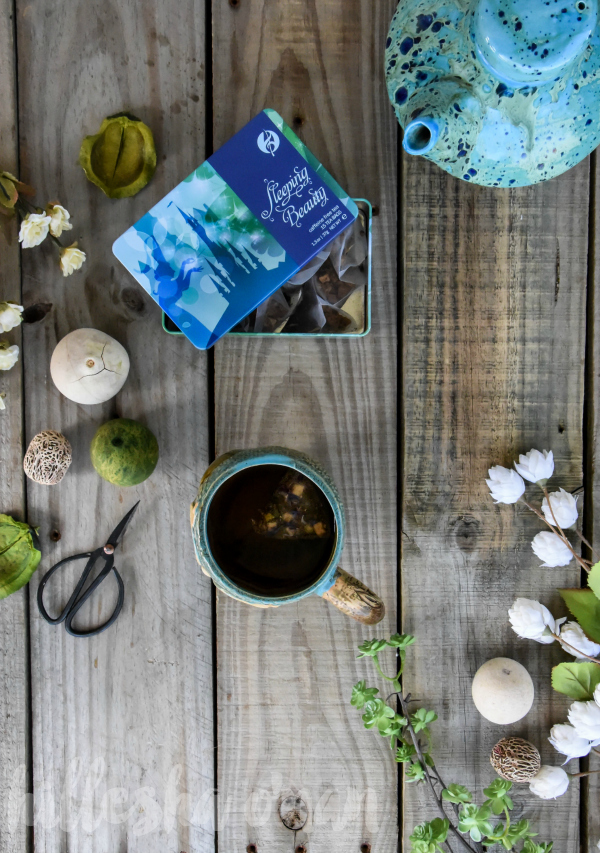 My idea of "me time" means tea time. Tea's historical background is long-winded and complex. It has been regarded for thousands and thousands of years in the East as a key to wisdom, happiness, and good health. Many researchers can easily vouch for its effectiveness in bringing a wealth of benefits to one's health. I can even attest to this! This is one of the reasons why I consider myself as one of the strongest advocates of tea drinking.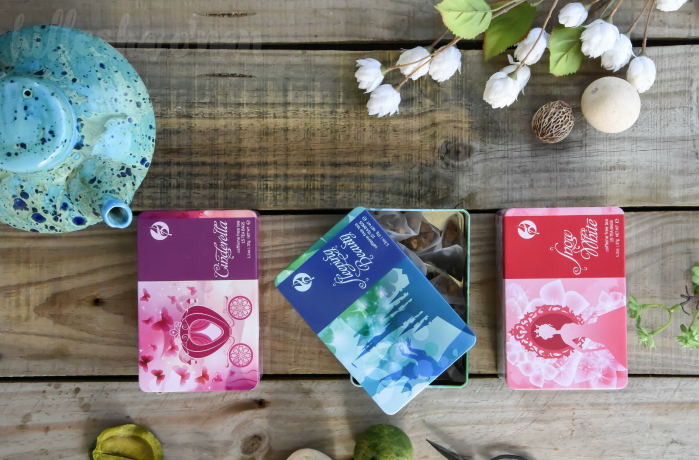 That first sip of fresh, steaming tea rejuvenates and gives me a sense of renewal. It also gives me a sense of serenity, yet a burst of energy at the same time, especially if I have a busy, enduring day ahead of me. I love to snuggle up with a good read as I'm sipping on tea. There are many different types of tea out there, and each one has its own set of notable qualities. This includes flavor, differing health benefits, and various levels of caffeine. You can learn what type of tea is best for you here. One of my favorite brands of tea is Adagio Teas. Their teas are fresh and affordable since they come directly from growers.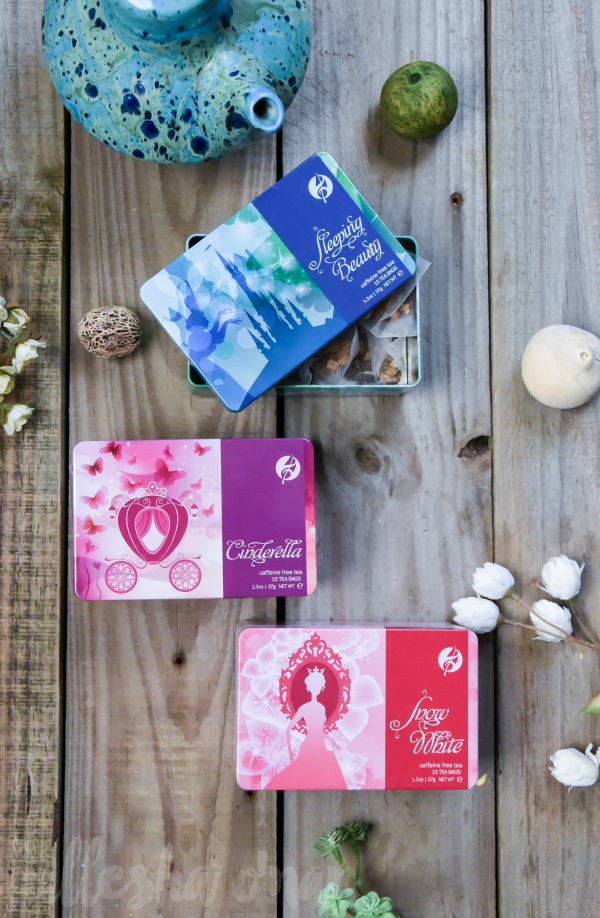 Tea sets like the Fairy Tales ($29) and Story Time ($29) are suitable for tea lovers like me, especially since I love trying out different kinds of tea. These herbal and caffeine-free tea blends can also even be enjoyed by young tea sommeliers! Each flavor lives up to the timeless classics and is housed in a tin that's perfect for collectors.
Fairy Tales Gift Set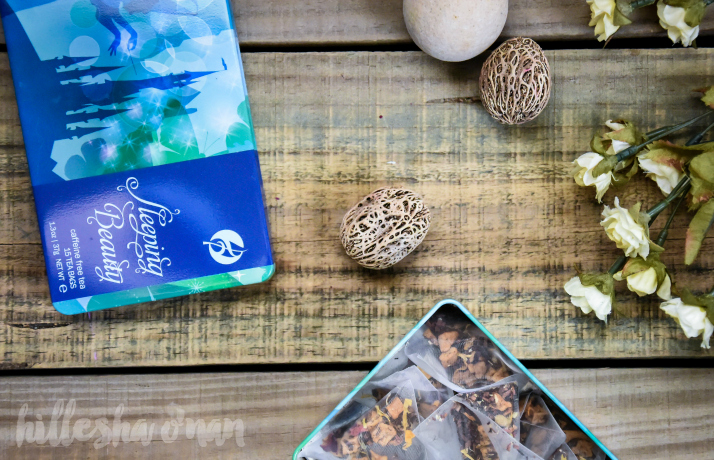 Princes and princesses imagine having their very own royal tea parties. Make your little highness' dreams come true with our Fairy Tales gift set. Each tea is specially formulated to suit royalty's youngest taste buds all the while not keeping them awake after the stroke of midnight.
Sleeping Beauty is a blend of honeybush tea, apple pieces, chamomile flowers, rose hips, natural peach flavor, rose flavor, natural creme flavor, rose petals, and marigold flowers. This flavor is my top favorite of them all. It makes the perfect morning pick-me-up!
Cinderella is a blend of honeybush tea, apple pieces, rose hips, cinnamon bark, natural pumpkin spice flavor, marigold flowers, and blue cornflowers. It perfectly captures the essence of the autumnal season with its natural pumpkin spice flavor.
Snow White is a blend of green rooibos tea, apple pieces, hibiscus, cocoa nibs, dried cherries, natural wild cherry flavor, dried coconut, and natural apple flavor. It has a delicious, fruity flavor that would be ideal for the spring and summer tea parties.
Story Time Gift Set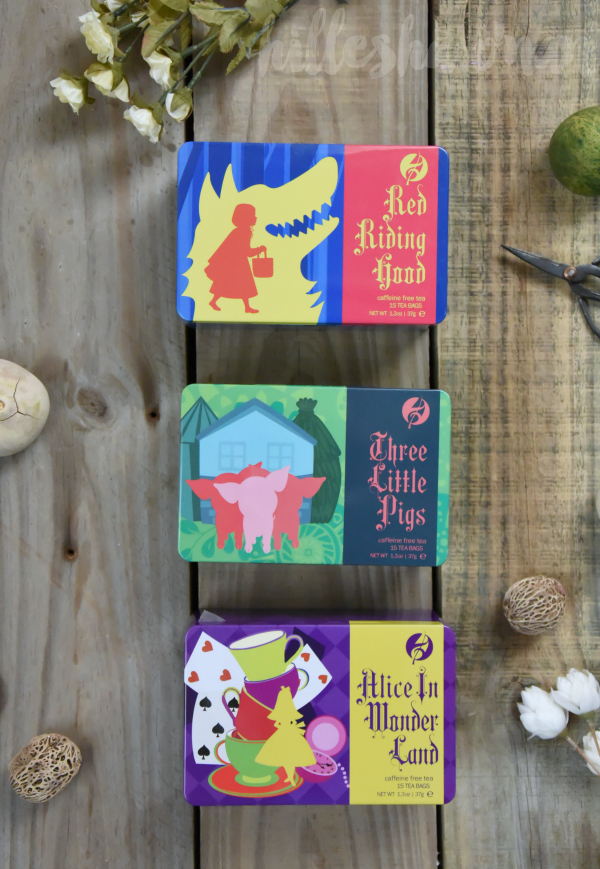 Nothing pairs better than a warm cup of tea and a good book. Start the tradition of story time early with our caffeine-free herbal blends inspired by timeless classics. Paired together or mix and matched, these teas will find a home in the hearts and memories of fans young and old.
Three Little Pigs is a blend of apple pieces, chamomile flowers, rose hips, lemon grass, natural blueberry flavor, blueberries, cocoa nibs, and blue cornflowers.
Alice in Wonderland is a blend of green rooibos tea, apple pieces, raspberry leaves, raspberries, strawberries, natural strawberry flavor, natural creme flavor, blue cornflowers, and rose petals.
Red Riding Hood is a blend of rooibos tea, apple pieces, cinnamon bark, cocoa nibs, strawberries, cranberries, natural strawberry flavor, natural cinnamon flavor, natural cranberry flavor, and safflower.
How to Earn Points at Adagio Teas
Your account page contains a list of all recent purchases. Not only reviewing your purchases will help other shoppers make better choices, but you'll be earning valuable points and savings for each review.
Connect with Adagio Teas
What is your idea of me time?