Celebrity dad and star of the hit series Jane the Virgin, Justin Baldoni, is the latest of celeb dads to choose the diono radian rXT Convertible+Booster Car Seat to keep his little daughter Maiya safe on the road.
It's amazing how cars seats have come a long, long, long way since I was a child, especially in terms of style, comfort, and safety. Amazingly, they've greatly evolved since my almost 10-year-old son was born. This is a good thing since I can not so fondly remember that when I was a toddler that I always somehow managed to escape my car seat! I didn't like the sense of confinement that the car seat gave me. I wanted my freedom!
I guess my 4-year-old is like me in that regard because she doesn't like being confined at all. She adopted this attitude early on since she'd refuse to even be in a playpen or high chair when she was younger. I'm thankful that car seats are not like they used to be since my daughter would have found to way to escape a long time ago!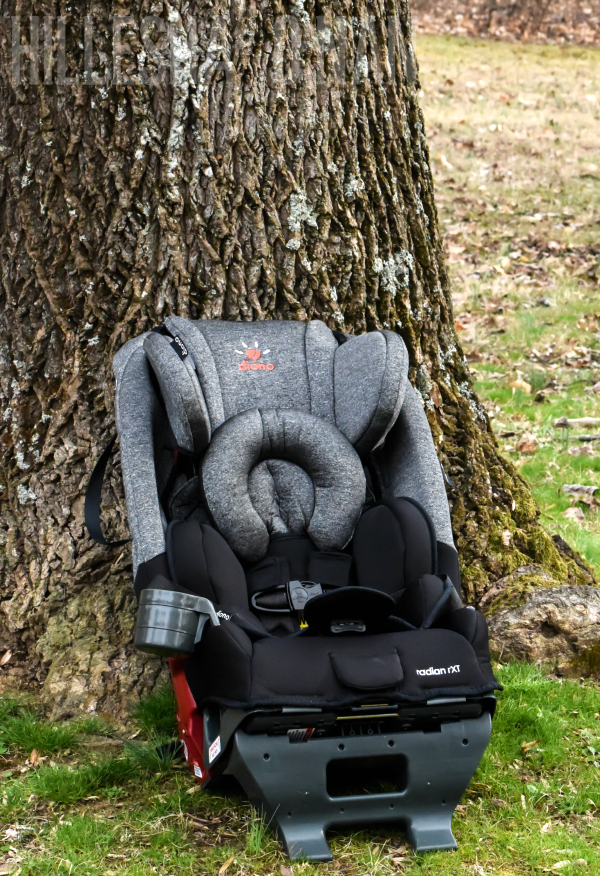 There is no denying that the diono radian rXT Convertible+Booster is everything I want and need!
A few years back, it was a few days shortly after my daughter was born that a CPS technician was helping me install my daughter's car seat before we left the hospital. I had to get another CPS technician to help since the other one couldn't help but shake her head in confusion. This indicates how complicated it is to install some car seats even when a CPS technician is confused. Installing a car seat shouldn't have to overexert brain power! This is why I was pleasantly surprised how effortlessly easy it was to install the diono radian rXT Convertible+Booster.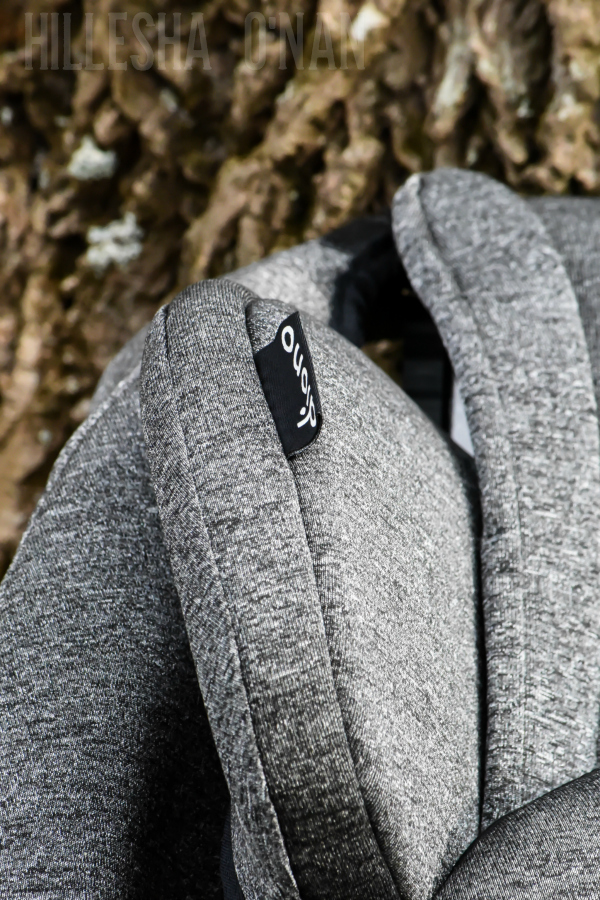 My daughter is normally not a fan of car rides like most toddlers, yet I was pleasantly surprised how content and comfortable she was on a recent road trip. One notable feature that I love about this car seat is the reinforced extra deep side walls that provide enhanced side impact protection, ensuring the utmost safety for little travelers. I also love the built-in cup holder, making my daughter's drink even more accessible. That's not all! It can be worn as a backpack with diono's Carry Straps (sold separately) for hands-free transport. The backpack is designed with a full steel frame for unmatched safety and folds flat perfectly for travel. No wonder why the diono radian rXT Convertible+Booster is the #1 choice for parents on the go!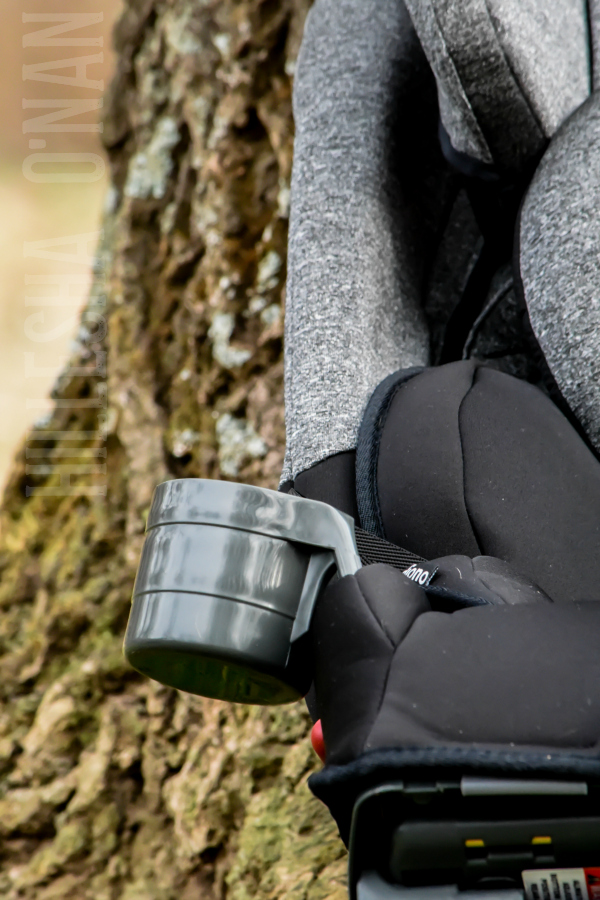 Since messes from baby and toddlers are inevitable, I marvel at the fact that pad can easily come out to throw in the washing machine since it is machine washable.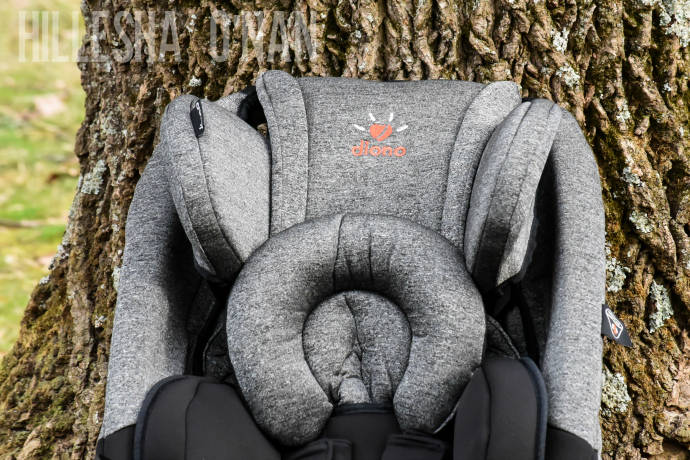 The superior Side Impact Protection is designed to tremendously reduce the force of side impact with advanced energy absorption and an expanded zone of protection.
Key Features
→ Full steel frame and aluminum reinforced sides for unmatched safety
→ Unique SuperLATCH system that makes installation easy
→ Fits 3 across in most mid-size vehicles, folds flat for travel and is FAA certified
→ Infant body support cushions and memory foam for added comfort
→ Energy absorbing EPS foam and side impact protection provides added safety
→ Rear-facing tether capability
→ Safe Stop® energy-absorbing harness
→ 12-position adjustable headrest, 5 shoulder, and 3 buckle positions deliver a comfortable ride
→ Expandable sides and long seat bottom allow proper leg support
→ Low-sitting profile makes it easy for your child to board
→ Rubber bottom grips for no-slip installation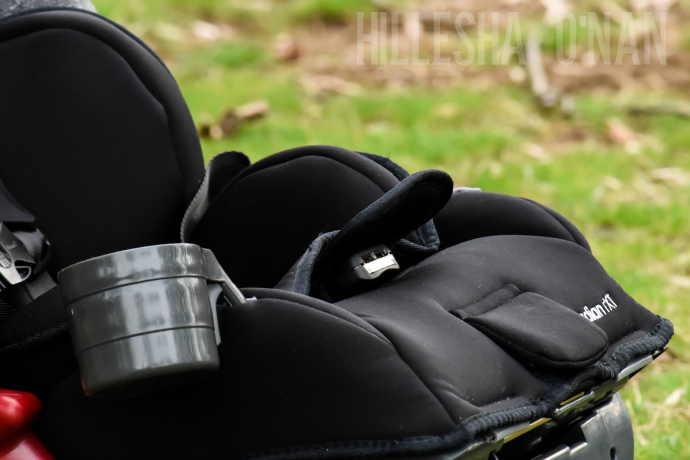 Overall, I'm beyond pleased with the diono radian rXT Convertible+Booster, and highly recommend this car seat if you're looking for something that ensures ultimate protection and comfortability. It's recommended for children 5 lbs – 45 lbs (extended rear facing) and 50 lbs – 120 lbs (booster mode).
Connect with diono