This post was sponsored by Nature Made® as a part of an Ambassador Program for Influence Central.
In the recent years, the gut has been getting the recognition that it deserves. Kris Carr is a wellness activist and author that once stated, "Gut health is the key to overall health." I couldn't agree more! This is why probiotics are so popular these days and for the right reasons, too. So what are probiotics, why are they good for us, and how do we choose the right kind?
Probiotics are the good bacteria that improves digestion and elimination, balances gut flora, and helps stimulate the growth of microorganisms while outnumbering the bad bacteria within the gut. Our intestinal system can get weakened by poor nutrition, stress, or other negative factors that can encourage the growth of bad bacteria. Probiotics are so tiny that we need billions in a single dose to be effective. But, not all probiotics are created equal, and it that's where it can be confusing! Their effectiveness can vary depending on the bacterial strains they contain, the way they are made, and quality control in production.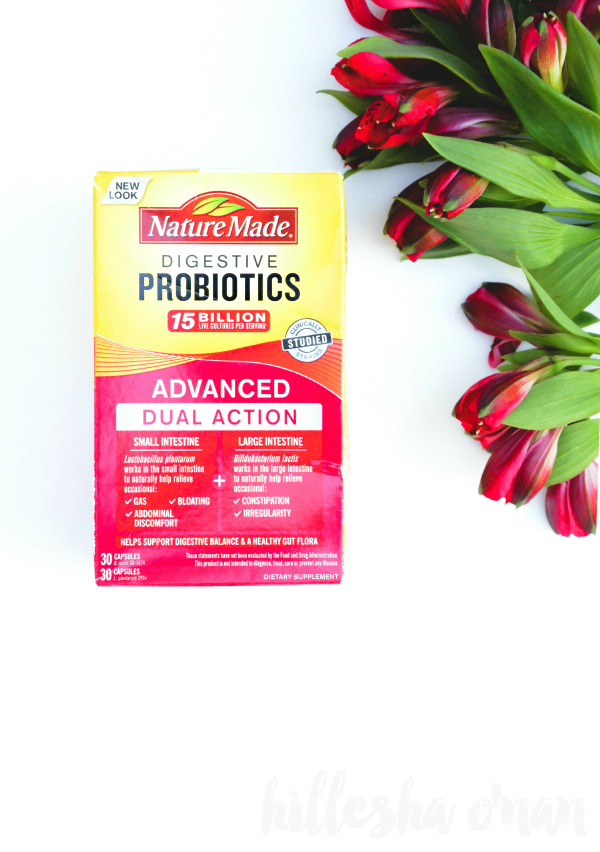 This is why I choose Nature Made®! Many brands only target one part of the digestive tract, but Nature Made® Advanced Dual Action Probiotics has been clinically studied and provides dual support to both your small and large intestine for comprehensive coverage to help support digestive balance and healthy gut flora. Nature Made® Advanced Dual Action Probiotics contains 10 billion CFU of L.plantarum 299v and 5 billion CFU of B.lactis SD-5674 that work in conjunction to help relieve occasional bloating, gas and abdominal discomfort in the small intestine as well as irregularity and constipation in the large intestine. †
Walmart is my go-to destination to purchase supplements like the Nature Made® Advanced Dual Action Probiotics at a budget-friendly price! They have a wide selection of supplements and vitamins by Nature Made. Nature Made provides an easy and convenient way to help the body get the nutritional support it needs every day, whether it be to support bone health, immune health, or energy metabolism. †
Adhering to a healthier lifestyle can be achieved by visiting https://www.healthyhabitbuilder.com. You'll receive specific motivation and tips addressed to your needs when you join the Healthy Habit Builder program – it's free!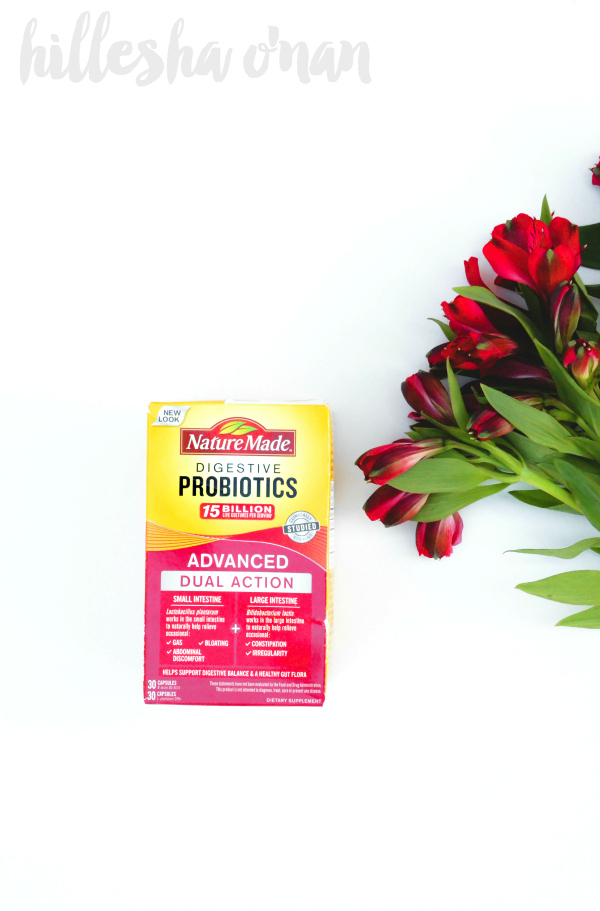 $50 Walmart Gift Card Giveaway
Enter for a chance to win 1 of 60 $50 Walmart gift cards! No purchase is necessary. Winners will be selected on or about November 10, 2016.
† These statements have not been evaluated by the Food and Drug Administration. This product is not intended to diagnose, treat, cure or prevent any diseases.