I love how it's easier to give back to the community and across the globe because of the digital age that we live in now. I have always loved helping others in need, but being a blogger has given me an unprecedented opportunity to create change and influence others worldwide. Partnering with socially conscious companies and organizations like OneSight enables me to use my platform and voice to help make a difference in the lives of others.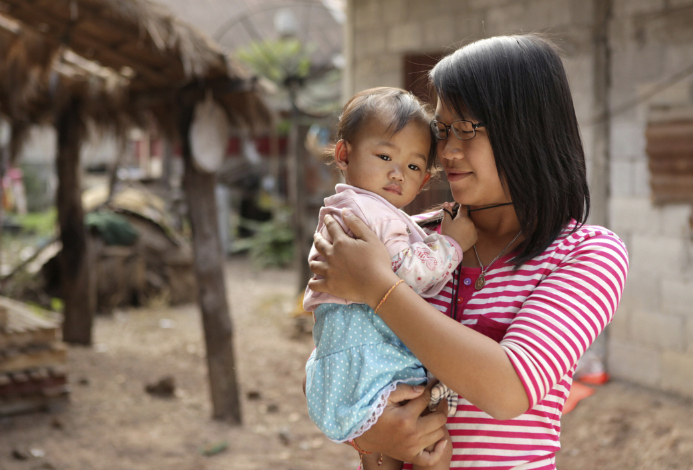 What is OneSight?
Helping the world see is OneSight's vision! 1 in 7 people across the world can't get an eye exam and a pair of glasses. OneSight is an independent nonprofit that is helping eradicate the global vision care crisis by providing those in need of vision care. Their vision clinics have helped 9 million people in 41 countries see clearly since their inception in 1988. OneSight sustainable vision centers now provide permanent access to affordable vision care to over 3 million people. Through both immediate and long-term solutions, they provide access to quality vision care and glasses to underserved communities worldwide. Together with volunteers and partners, they provide same-day access to vision care and establish permanent clinics staffed by local, capable partners to serve each community's distinct needs.
October 13th is World Sight Day. Did you know that 285 million people are blind or visually impaired and that 80% don't have to be? Join the #UNBLUR Twitter Chat with OneSight and SheSpeaks at 2PM ET on October 13th to help raise global awareness for blindness and visual impairment. You'll have a chance to win a DSLR camera or a new pair of sunnies!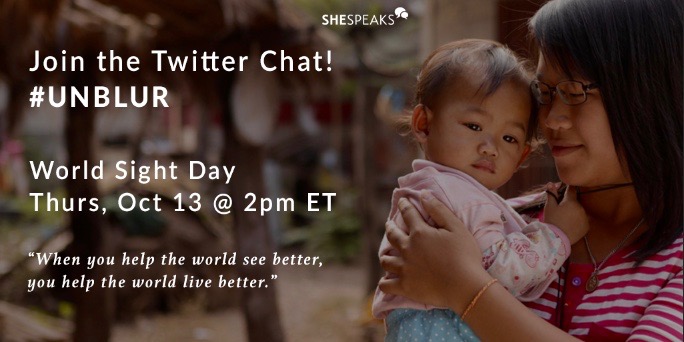 How You Can Help UNBLUR Life
$10 helps provide a pair of glasses to a person in need and $30 helps provide a free eye exam and glasses to a person in need. Donate here.
Share this video on social media and tag 2 friends to show how clear sight empowers us all to see a better future.
Connect with OneSight

This is a sponsored post for SheSpeaks/OneSight.