This is a paid post for SheSpeaks/Neutrogena, but all thoughts and opinions are my own.
I'm at a stage in life that it's more important than ever to take care of my skin, especially if I want to look and feel good about my page. I don't have any qualms about being in my early 30s, but I do want to age gracefully as I get older. I think of a few celebrities like Halle Berry, Angelina Jolie, and Sophia Loren when I think of people who have aged gracefully over the years.
Not only Father Time isn't by our side, but our skin is assaulted every day by toxins and oxidizers: makeup, pollution in the air, exposure to the sun and wind, and bacteria lurking within our pores. Stress and anxiety aren't our friends either! This all can lead to premature aging. Some of the surefire ways to help offset the signs of aging are working out regularly or at least staying active, even it's just going for long, brisk walks; drinking water, avoiding unhealthy beverages and food much as you can since they're taxing on the skin, and getting enough rest. These things have been advised over and over again for years, but each thing adds up to having beautiful skin!
Another good way to ensure the quality of your skin is to adhere to a strict skincare regimen. It's never too early to hydrate, maintain, and coddle the skin! Brands like Neutrogena are known for their budget-friendly, yet effective skincare. Hydro Boost is their latest collection that infuses water, the "elixir of youth", to supercharge skin. Well-hydrated skin appears youthful, well-rested and radiates good health, whereas dehydrated skin is dull, flaky, cracked, and rough with an uneven surface and accentuated fine lines.
Hydrate, Maintain, and Coddle Your Skin with Neutrogena Hydro Boost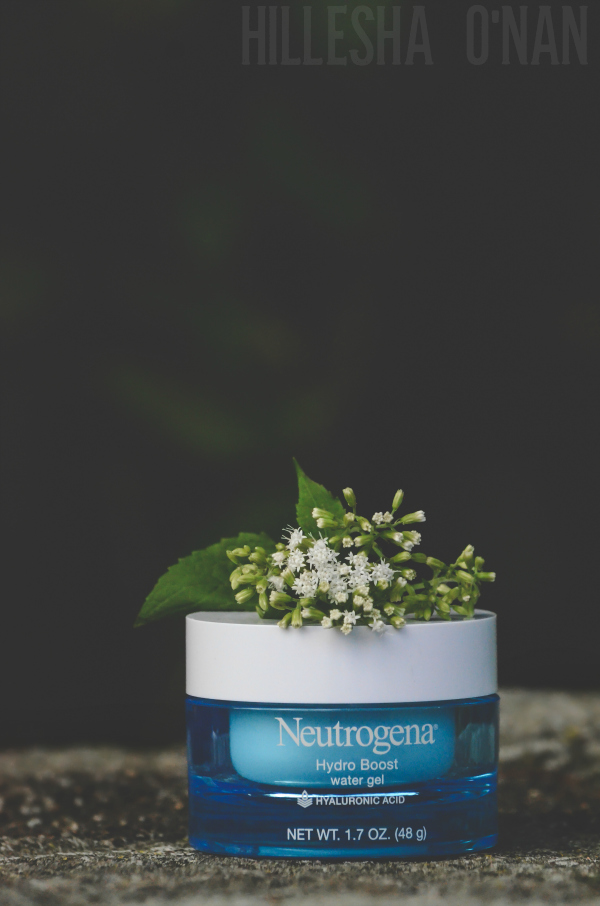 My sensitive skin is unpredictable as the weather. Some days it is dry and flaky, while other days it is oily and seemingly out of control. The Hydro Boost Water Gel is formulated with a unique hydra technology that quenches the "thirst" of dry skin, whereas the Hydro Boost Gel-Cream Extra-Dry Skin comes in handy for those days that call for something more heavy duty. The cooler months are when my skin is at its driest, so I assure you the Hydro Boost Gel-Cream Extra-Dry Skin will be on standby!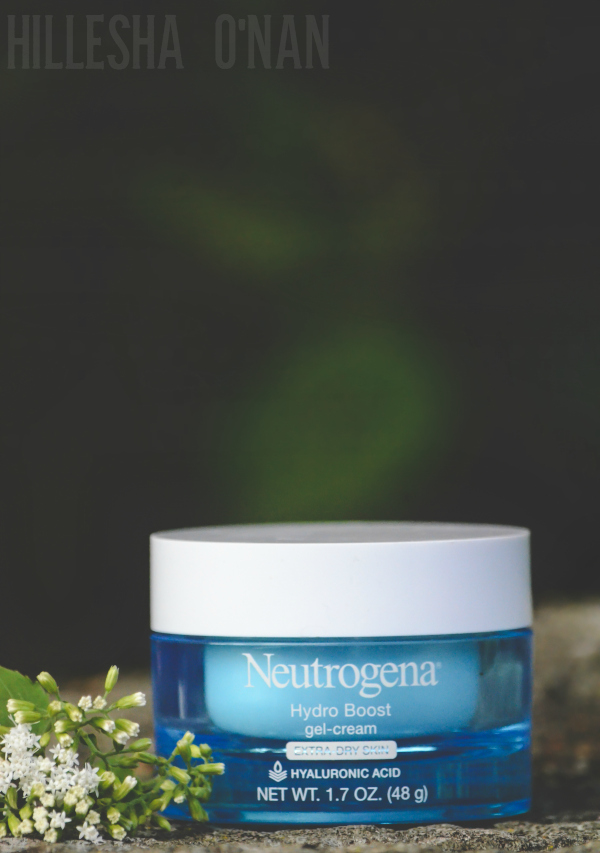 The lightweight, gel-like texture enables it to absorb quickly, yet harnesses the power to act as a potent facial cream once absorbed. It boosts the skin's hydration level and locks it in all day for long-lasting results. No wonder why my skin feels so incredibly soft, smooth, and supple!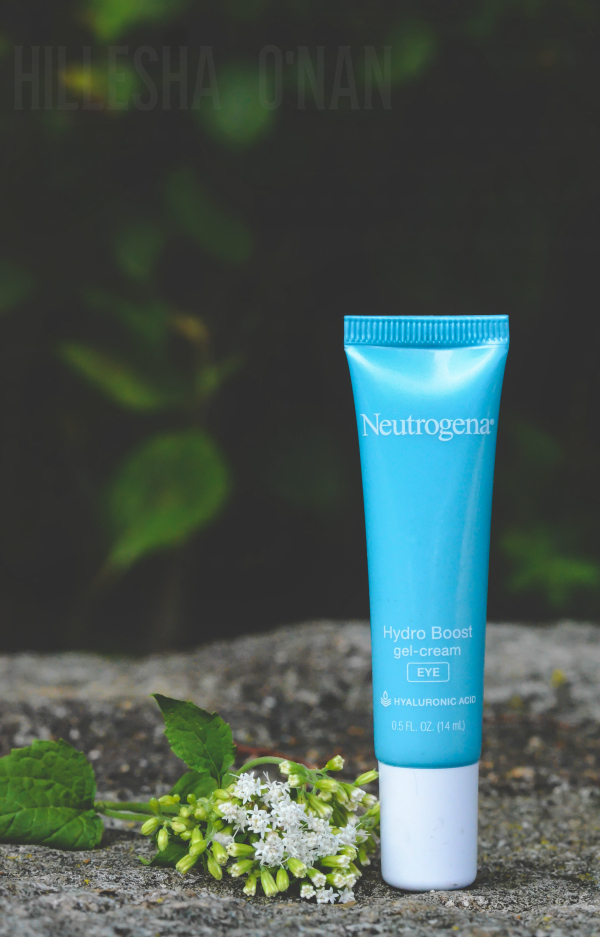 A high-quality eye cream is essential for my daily skin care regimen. I have tried a few eye creams and even the old cucumber trick to no avail, yet I've been noticing positive changes in the little time I've been using the Hydro Boost Gel-Cream Eye. This formula reduces the appearance of elastin and collagen loss while nourishing the eye area. This gentle but effective eye cream contains hydrating hyaluronic acid that acts as a sponge for dry skin cells, moisturizing with up to 1,000 times its weight in water, resulting in more supple and youthful skin.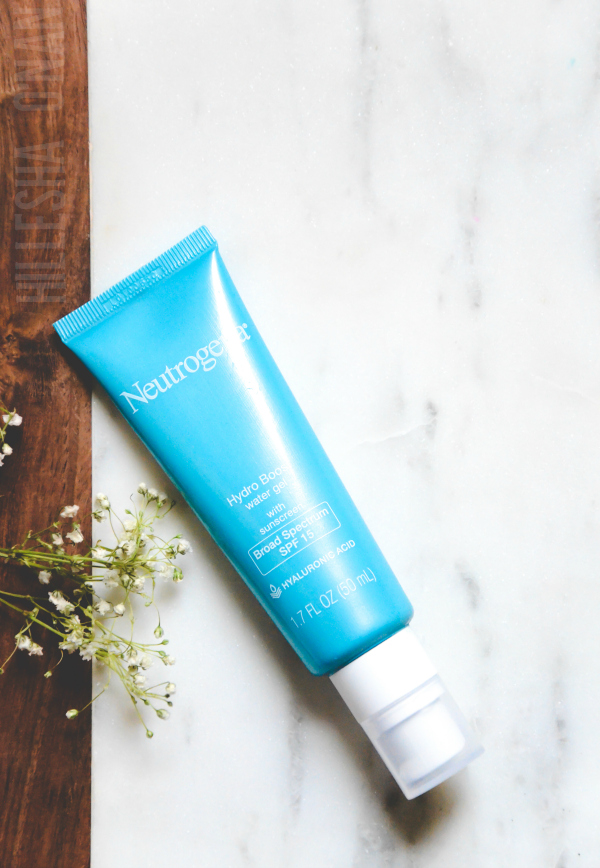 My daily skincare routine isn't complete without the Hydro Boost Water Gel with Sunscreen Broad Spectrum SPF 15. Applying anything with SPF diligently is one of the best things you can do for your skin! The Hydro Boost Water Gel with Sunscreen Broad Spectrum SPF 15 helps to visibly reduce the appearance of skin dehydration; hydrates to improve skin texture, and nourishes to complement healthy skin renewal.
Neutrogena's Hydro Boost renews skin's hydration levels by replenishing water and strengthening skin's moisture barrier, resulting in hydrated, smooth, supple skin with help of the following ingredients:
🗸 Purified hyaluronic acid acts like a sponge for dry skin cells, absorbing up to 1000 times its weight in water, progressively releasing water back into skin.
🗸 Olive extract, similar to your skin's natural moisture barrier, it integrates into the skins barrier to fortify and protect it from excessive moisture loss.
🗸 Glycerin rebuilds lost mortar in the brick wall of your skin cells and replenishes the moisture barrier.
Giveaway
One winner will receive Neutrogena Hydro Boost Water Gel, Gel-Cream for Extra-Dry Skin, Water Gel with Sunscreen Broad Spectrum SPF 15, and Gel-Cream Eye.
Neutrogena Hydro Boost Collection Giveaway

Connect with Neutrogena
How does your skin feel during the transition from summer to fall?