This post is sponsored by Sweet Earth Natural Foods in conjunction with Blog Meets Brand and I have been compensated for my participation. All opinions are my own.
I work at home and easily get caught in a whirlwind of activities, but this summer has been one of the busiest summers yet! I thought it would wind down once my son started school earlier this month. Yet, between keeping up with my toddler, helping my son with homework, and working, my schedule seems to be busier than ever. That's why creating meals isn't always an option since the hustle and bustle of life usually deter me from doing that. I'm always looking for different ways to help simplify my wonderfully chaotic schedule since time is of the essence. This is where brands like Sweet Earth Natural Foods come to the rescue from time to time!
Affordable frozen foods that can be savored to the last bite and are healthy – that's what Sweet Earth Natural Foods puts on the table for you. Their food is natural, non-GMO, organic, fueled by plant-based meats, and made without artificial flavors or colors. Sweet Earth Natural Foods' mission is to nourish lives by making smart food choices that: cultivate a curious mind and palate, honor and sustain the land, and sustain a healthy body.
With everything from functional burritos and breakfast sandwiches to artisan bowls and veggie burgers, Sweet Earth Natural Foods has everything that will satiate the appetites of vegans and vegetarians alike. The meat eaters in my family are hardly able to detect the difference!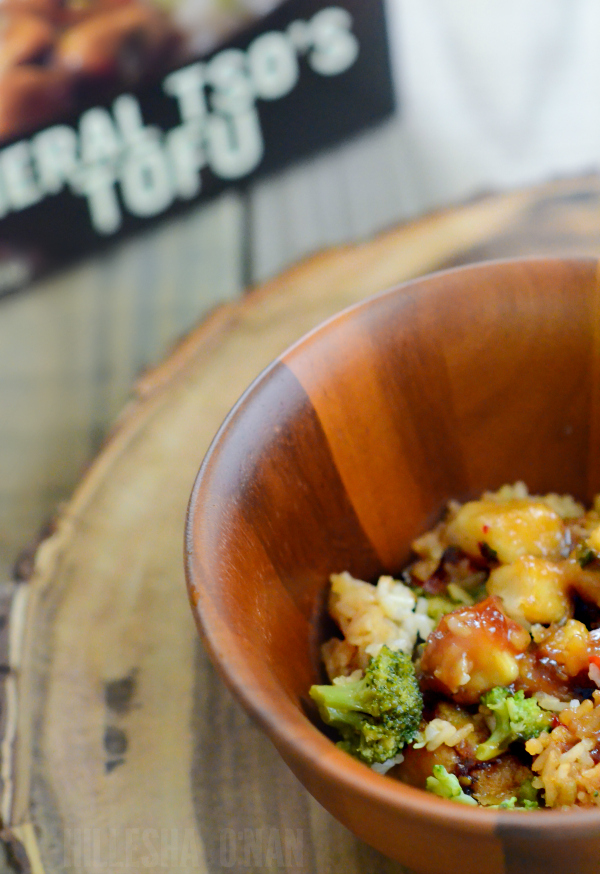 My family and I are not always adventurous when it comes to trying out different kinds of since we're creatures of comfort, but our curiosities were piqued and our palates were tantalized with artisan bowls like Spanish Paella, Pizza Mac & Cheese, Borderless Enchilada, and General Tso's Tofu.
Their version of the General Tso's Tofu is a harmonious balance of sweet, spicy, and savory with nutty brown rice, steamed broccoli, red bell peppers, and crisp tofu that's topped with sweet and sour sauce. It's delicious as it is authentic! Its authenticity was proven when my husband walked in from his lunch break and excitedly exclaimed "did you ordered Chinese?"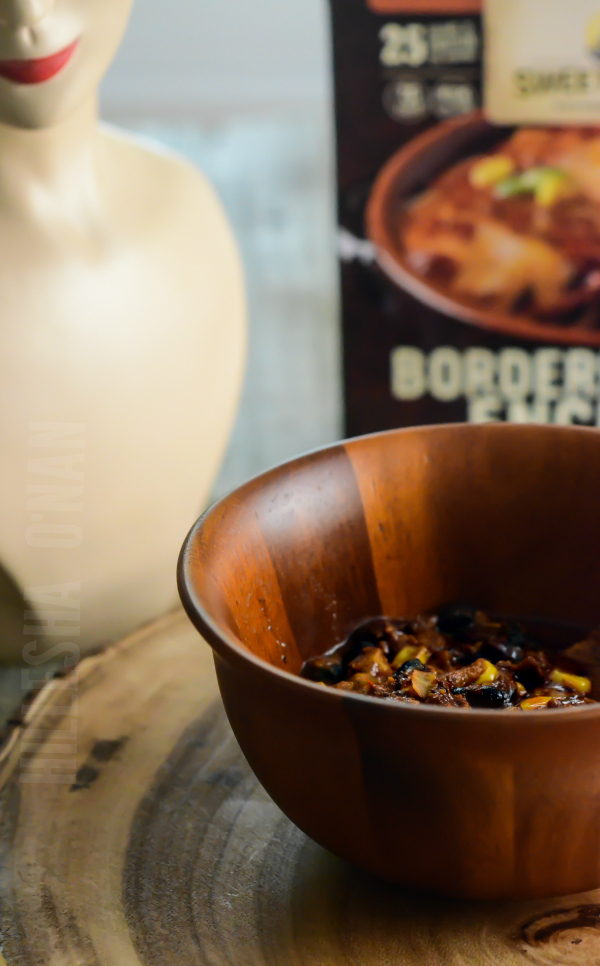 Fresh harvests have been rolled and wrapped in sun-dried corn tortillas since Mayan times. Sweet Earth puts their spin on the classic Mayan tradition. They unwrap the tortillas and layer it with robust chiles, black beans, Roja sauce, cheese (cheddar and jack), and chipotle seitan with their Borderless Enchilada.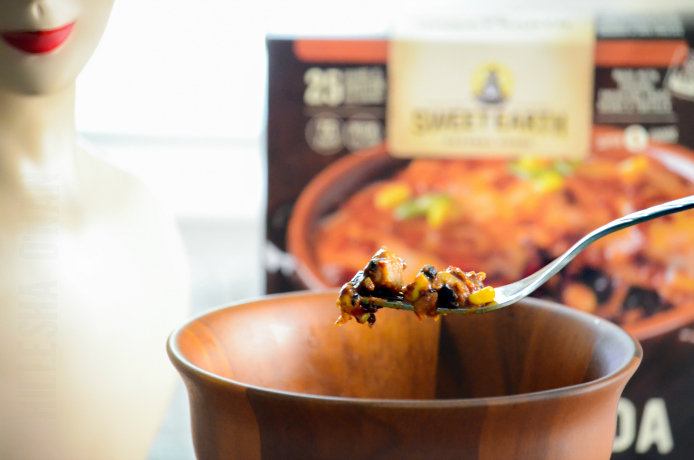 I was pleasantly surprised that when my son gobbled up the Borderless Enchilada within minutes, considering that he's the pickiest eater between two of my children.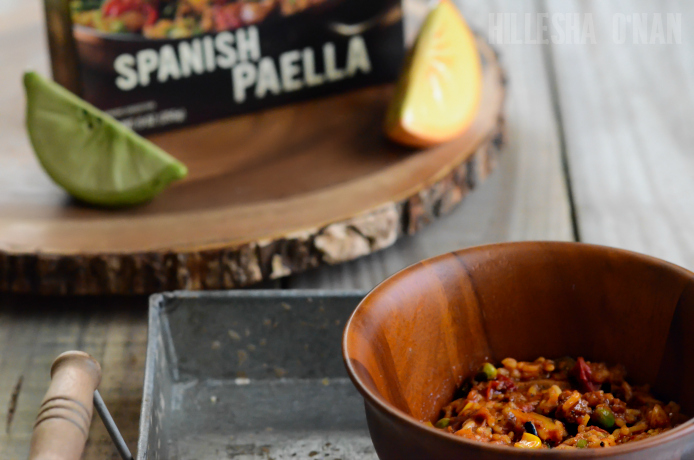 Paella is a rice dish that originates from a region of Spain called Valencia. This Valencian rice dish is considered as one of their identifying symbols. Sweet Earth's vegetarian version of the Spanish Paella is a light and lively dish that captures the spirit of Latin America with its clever use traditional Spanish and Moorish spices like paprika and saffron with a variety of colorful and nourishing vegetables.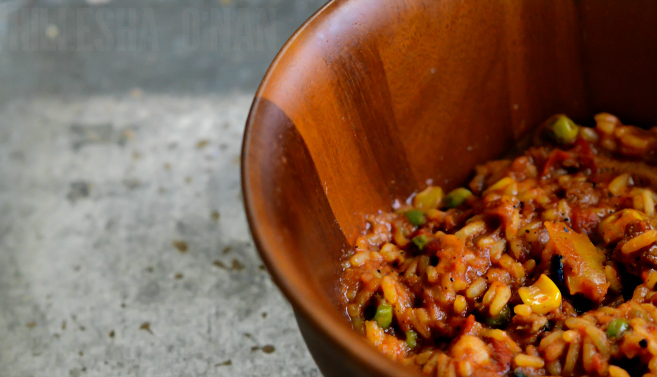 Paella's name is derived from the shallow pan that the dish is traditionally cooked. It's a celebratory meal that can easily liven up your spirits. You can balance out the meal with a crusty baguette and a light salad.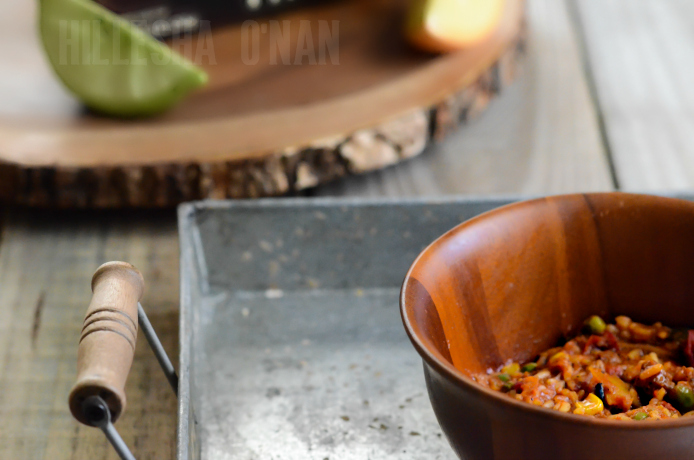 Sweet Earth link can be found at stores like Target, Whole Foods Market, and Walmart. Refer to their store locator to see what stores are carrying their line within your vicinity. You'll also find a printable coupon if you scroll down near the bottom of the page.
Connect with Sweet Earth Natural Foods