This post was created in partnership with LANEIGE. I received complimentary products to facilitate my review, but all opinions within are my own.
I've been using the LANEIGE Bright Renew Line for three weeks and it's perfect for sensitive skin like mine! This "Power of 7" K-beauty regimen is formulated to restore skin to its healthiest state: soft, hydrated, supple, smooth, and radiant. It balances out my skin. My face now feels so soft and feels it has reversed 10 years in softness.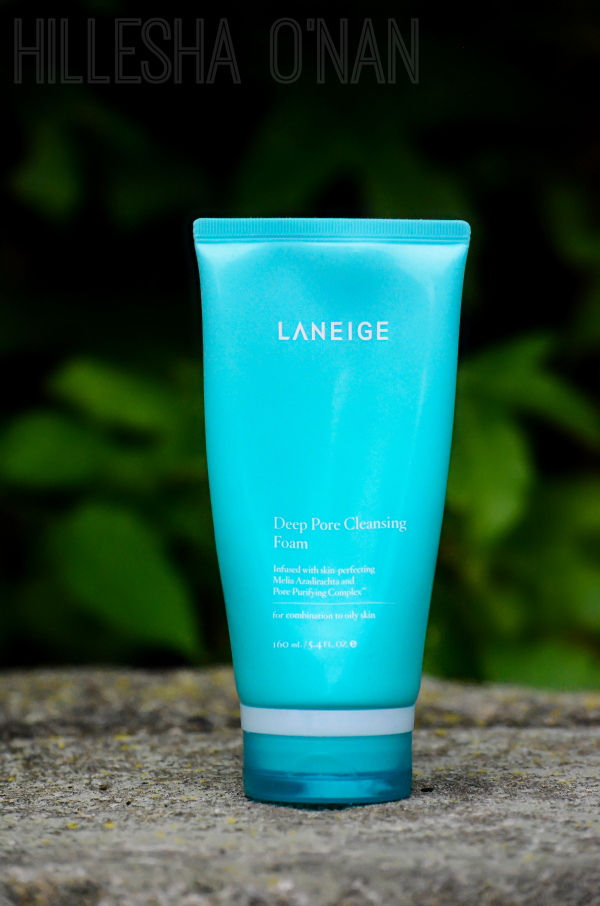 I've come to loathe cleansers that give me that tight, headache-inducing and squeaky clean feeling. This normally results in dry, itchy skin or worse: infuriating breakouts. This is why I love the LANEIGE Deep Pore Cleansing Foam. It's powerful, yet gentle and effective. It deeply cleanses by gently extracting makeup and dirt lurking within the pores. This cleanser is also a great post-workout cleanser, especially since it helps to remove the bacteria, toxins, and impurities you've just sweated out! Also, the tube makes it easy to throw in a gym bag.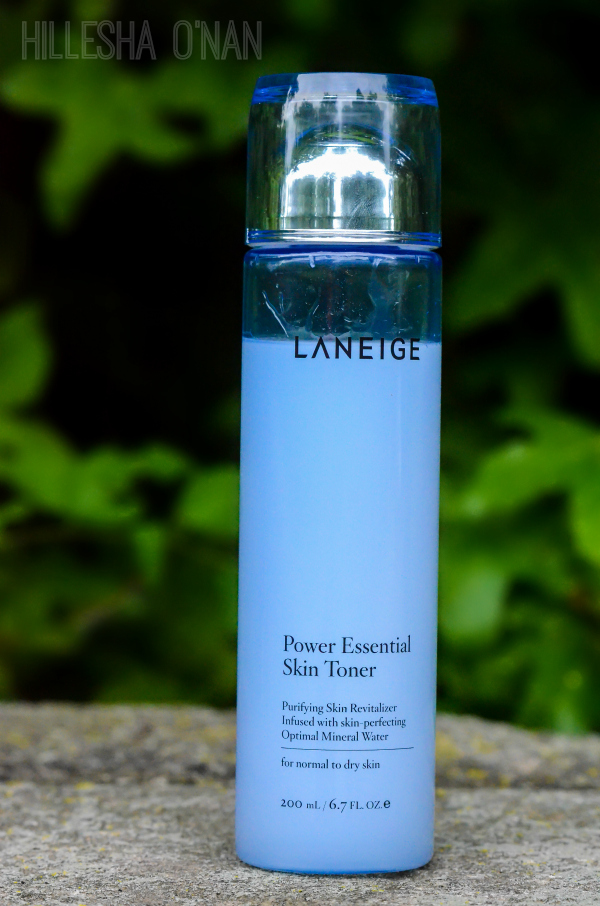 The Power Essential Skin Toner is simply the best! It gives my skin the sense of clarity that it needs with ingredients like Optimal Mineral Water, Salicornia Herbacea Extract, Royal Jelly Extract, and Helianthus Annuus (Sunflower) Seed Oil.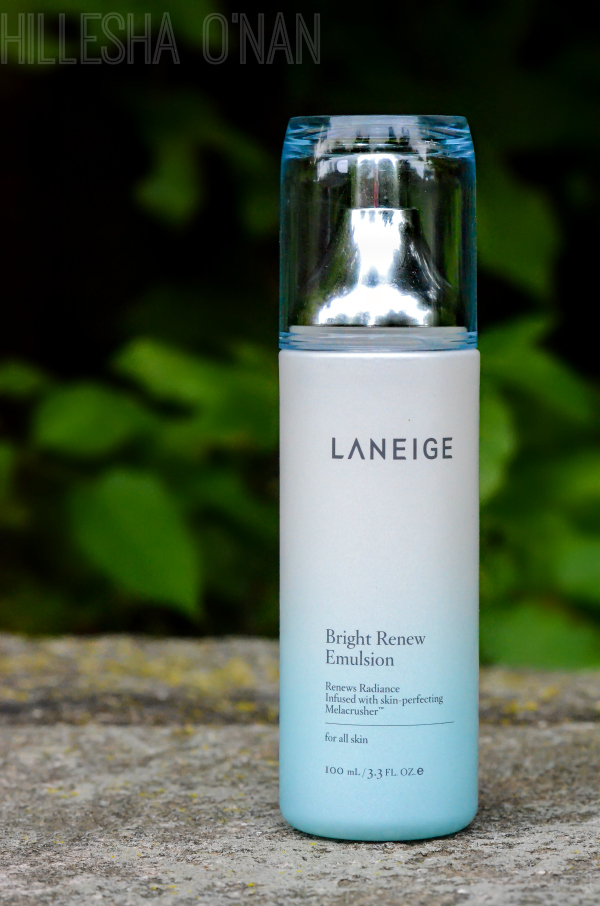 The Bright Renew Emulsion is formulated with an exclusive Melacrusher™ technology that is a powerful combination of revitalizing green tea extract and antioxidant-rich truffle yeast extract. It helps reduce the appearance of unevenness, dark spots, and discoloration while restoring the skin with transparency and luminosity.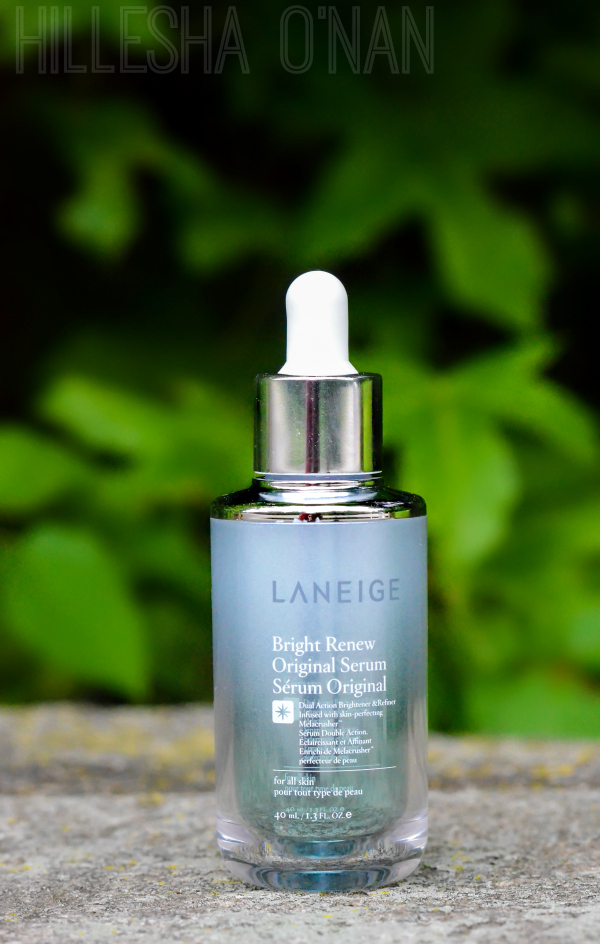 This gentle yet powerful Bright Renew Original Serum contains a higher concentration of active brightening complex Melacrusher™. It helps to visibly reduce the appearance of scarring and sun spots; hydrates to improve skin texture, and nourishes to complement healthy skin renewal. It's recommended to apply morning and night for the most desirable results. It can also be used in conjunction with your favorite moisturizer, but it's recommended to let the serum dry first before applying a moisturizer.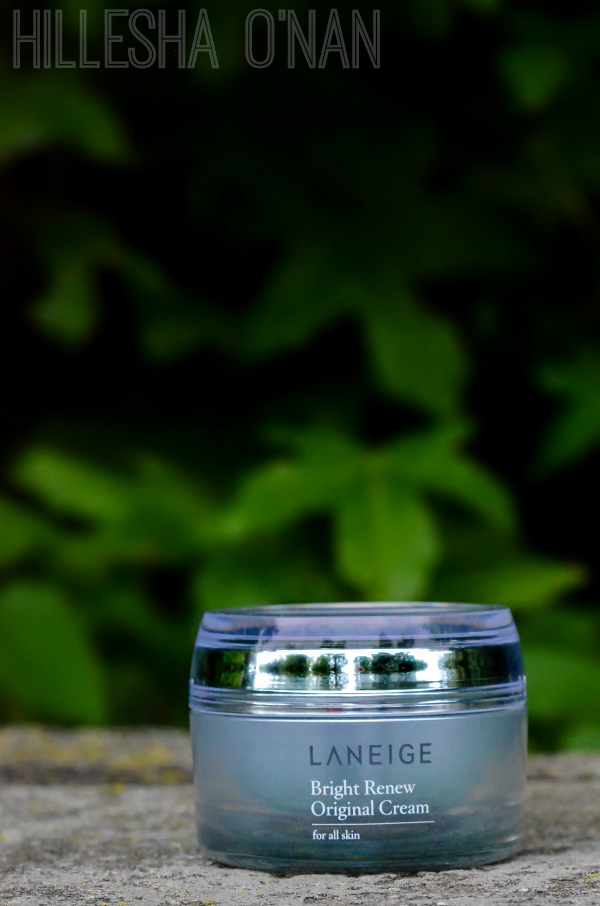 The Bright Renew Original Cream is a workhorse that works in three different ways to achieve and maintain healthier and youthful skin. It promotes natural melanin production and fades away the appearance of dark spots with bio-brightening Melacrusher™. It also shields the skin from everyday pollutants and stressors that age the skin.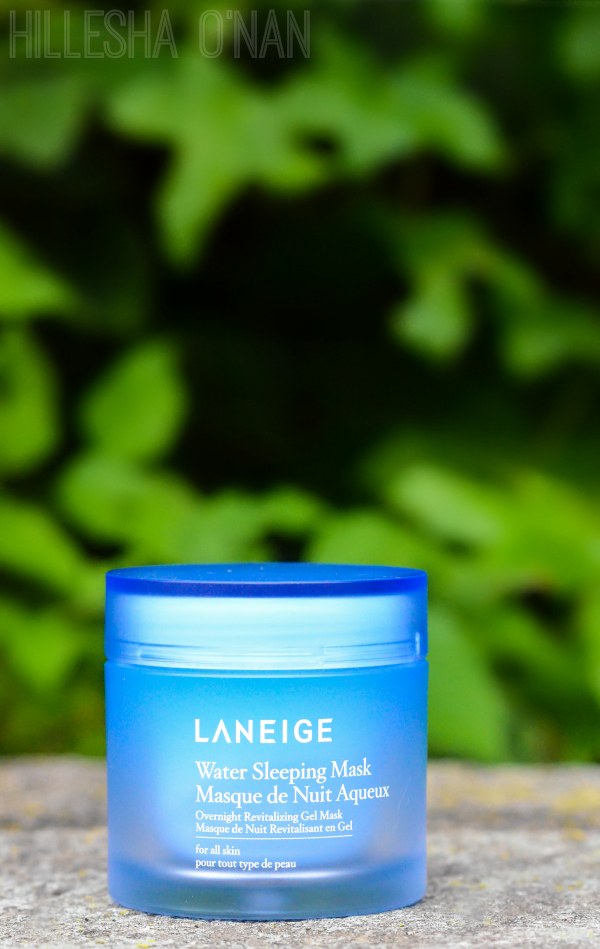 My nightly beauty routine isn't complete without the Water Sleeping Mask! The Water Sleeping Mask is a revolutionary facial mask that is worn overnight. It gives the skin the hydration it needs while you sleep, with highly concentrated ionized mineral water and ceramides. It also has a delightful infusion of orange flower, sandalwood, rose, chestnut, and apricot extracts that help contribute to soft, radiant skin. I can easily say that "I Woke Up Like This" – even on dreaded Monday mornings!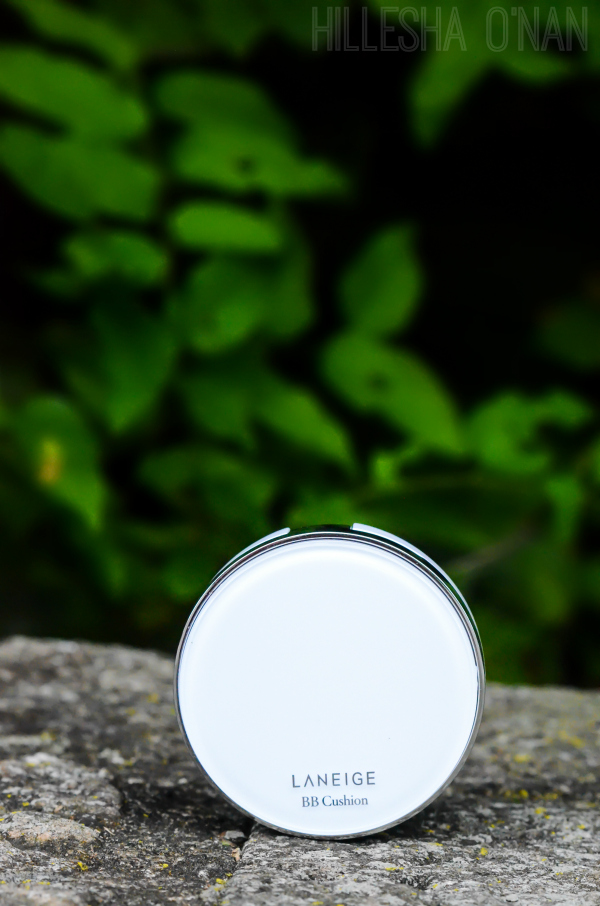 It seems like you can hardly turn on the television or sift through a magazine without seeing an advertisement for a BB Cream, also known as Beauty Balm or Blemish Balm. It can be a bit overwhelming to choose a BB cream since there are so many flooding the market. Reportedly, the trend originated in Germany in the 1960s. Dr. Christine Schrammek, a German dermatologist, started relying on BB Creams for healing scars caused by laser skin surgery because of the cream's soothing and healing properties. Starting in the 1980s, it became a trend in Korea, spreading to China, Japan, South East Asia, and has since made its way to Europe and the United States.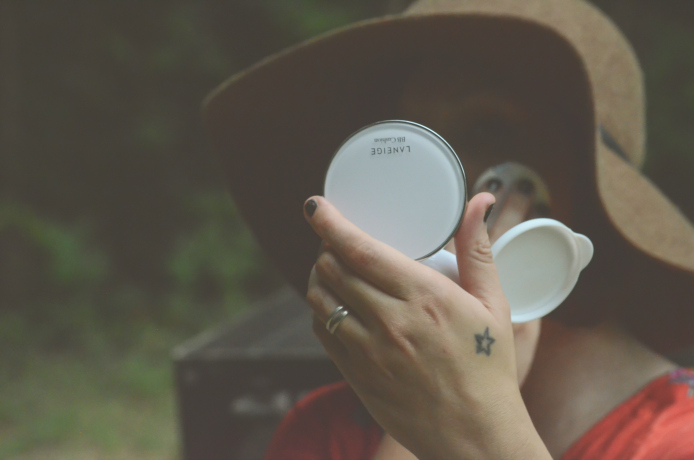 The LANEIGE BB Cushion is a powerful multitasker that evens the skin tone, protects the skin with SPF 50+, soothes the skin surface by 4℃, and gives skin the moisture that it needs. It also compliments the skin tone with a hint of color in 6 perfect-match shades: Fair, Light, Light Medium, Medium, Medium Dark, and Dark.
I opted for the Light Medium since I am fair-skinned and it matches my skin tone perfectly. It provides light coverage that makes my skin tone look naturally even and gives a radiant finish. I seldom use foundation ever since I started using BB Creams a few years ago. This is mostly because I don't like the "mask" feeling that most foundations give me. It seems like my skin "breathes" better with BB Creams like the Laneige BB Cushion. Thus, fewer breakouts!
LANEIGE is a luxurious skincare line without a steep price tag attached. It's available online and in-store exclusively at Target.
LANEIGE Giveaway
LANEIGE Bright Renew Product Giveaway
I-C will randomly select winners from all program entries and will handle fulfillment of the winning prizes (8 winners). The contest will conclude on August 26th.
Connect with LANEIGE