Our favorite sandwiches are made of all the ingredients we love, but no matter what we choose to put between them, the key to any delicious sandwich begins with choosing the perfect bread. Made with whole grains, Brownberry® Whole Grains Bread offers just the right amount of flavorful goodness to make your favorite sandwich even better!
"2016 America's Better Sandwich" Contest
Brownberry® Bread wants to hear what healthful ingredients their fans use to make the perfect sandwich with their delicious, made with whole grain bread, so Brownberry® Bread is hosting the "2016 America's Better Sandwich" Contest!
Making sure no grain gets left behind, this year, Brownberry® Bread will donate one loaf of bread to Feeding America for each entry and or vote submitted, with a minimum of 75,000 and up to 100,000 loaves donated!
Before entering an original better sandwich, entrants should make sure their recipes include any of the Brownberry® Sliced Breads, including any of the Brownberry® Sandwich Thins® Rolls varieties.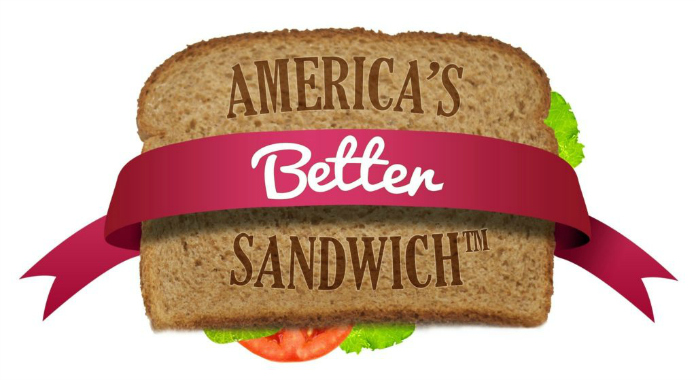 This year's contest includes five exciting sandwich categories including:
⦿ "Open-Faced Artistry" (sandwiches are works of art for the world to see, and these snacks and meals should announce their nutritious ingredients—like bright beets or tasty tuna — sans second slice);
⦿ "Breakfast in Bread" (these sandwiches, featuring nutrient-rich breakfast favorites like eggs and yogurt, invoke images of cozy mornings in bed or boisterous brunches with friends);
⦿ "Creative Classics" (nutritious spins on sandwich creations that have stood the test of time, such as grandma's club sandwich, BLT or other old-time favorites);
⦿ "Fueling Good" (these sandwiches should incorporate ingredients that help boost your energy such as healthful fats, protein, fiber and iron)
⦿ "State Favorites" (whether it's a well-known sandwich in the state you reside, or a must-have local dish that can transition into a sandwich, celebrate your state pride by re-creating these state favorites with better-for-you ingredients)
The recipe in each sandwich category with the highest score will receive a $5,000 category prize. Entries will be accepted June 15th – August 21st, online consumer voting will take place September 26th – October 23rd, and the winners will be announced on National Sandwich Day – November 3rd. More information on the "2016 America's Better Sandwich" Contest Official Rules and Donation Program terms and conditions can be found here.
Breakfast Veggie Sandwich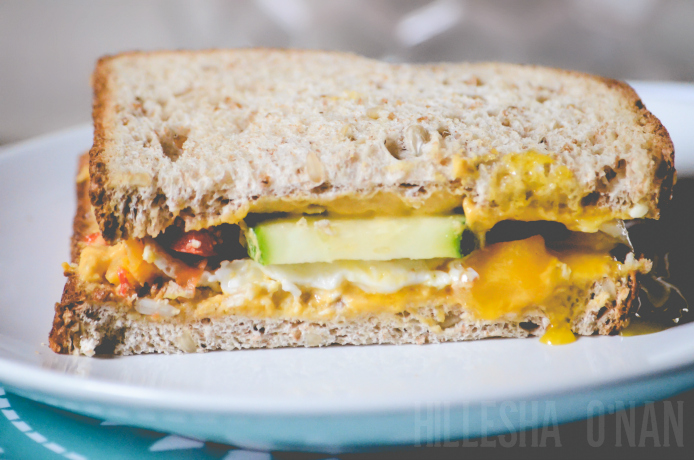 It was a few years ago when I tried hummus for the first time. I was immediately hooked. I now enjoy it on anything and in everything – carrots, salad wraps, pita sandwiches, pretzels, and bruschetta, to name a few! Hummus is a fulfilling, yet healthy alternative opposed to dressings and dips. Lately, I've been adding it to sandwiches like this Breakfast Veggie Sandwich. It's the perfect way to start my morning!
I seldom eat eggs, but I've been enjoying the Alfresco Eggs by Vital Farms that I recently bought at The Fresh Market. It's one other ingredient that I've been adding to Breakfast Veggie Sandwich besides fresh vegetables. There's a notable difference in the eggs I've tried in past, because these eggs are tastier and more nutritious! This sandwich is effortlessly easy to make, fulfilling, and has all of the ingredients that I love. I prefer fixing my eggs over easy, but I'm sure that this sandwich will be delicious no matter how you fix the egg for this sandwich!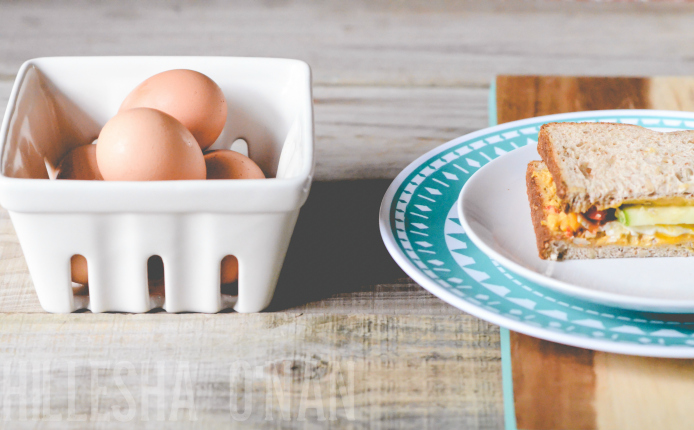 Ingredients
1 egg (over easy), salt and pepper (optional)
2 slices of Brownberry® bread (I prefer Extra Grainy Cracked Wheat and Oats)
2 tablespoons of hummus (I prefer Eat Well Embrace Life's Zesty Sriracha Carrot Hummus)
1 scoop of veggies of choice
Directions
Fry the egg in a medium-sized pan. Lightly season it salt and pepper to give it a hint of flavor. Spread a tablespoon of hummus on each slice of spread. Top one of the bread slices with the fried egg and veggies like peppers, cucumbers, onions, and voila!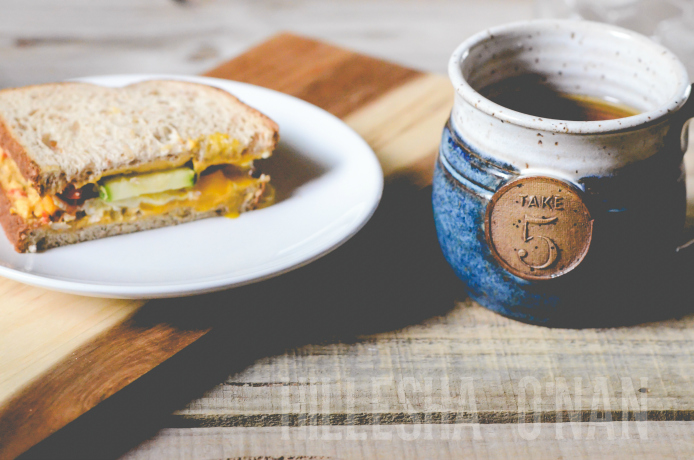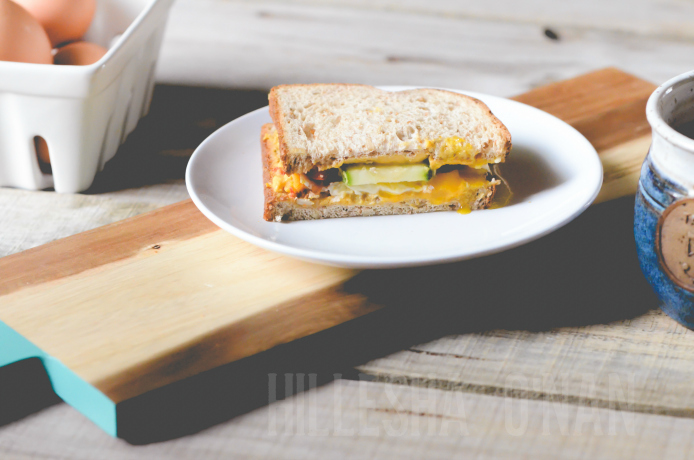 Giveaway
One winner will receive a $25 Visa gift card, six $5 coupons for any Brownberry® Whole Grain Sliced Bread of choice, and six $4 coupons for Brownberry® Sandwich Thins® Rolls of choice. The giveaway will conclude on August 1st.
America's Better Sandwich Giveaway

This post is in partnership with Brownberry® Bread.