My bedroom is not only for the place I go to sleep at the end of the day, but it's a number of things: my haven, port in the storm, oasis, sanctuary, and retreat. It's one of the rooms in the house that I go to for a sense of peace, whether it's cuddling up with a good book or catching up with one of my favorite TV shows. This is one of the reasons why I sought to create a vibrant and serene atmosphere that perfectly echoed my home style personality. At first, I didn't know how I'd manage to create a bedroom theme that uniquely reflected me without everything syncing harmoniously since my sense of style is eclectic.
My bedroom originally had a theme inspired by film noir with white and black as the primary colors with pops of red. It was beautiful! I've always had a love for Old Hollywood, but the theme and color scheme didn't provide the vibrant and serene atmosphere that I wanted. I wanted to give my bedroom history, mystique, and character. I couldn't think of anything more fitting than a Bohemian-inspired bedroom. The Bohemian style is unconventional, non-bourgeois, spirited, and perfectly conveys everything I want my bedroom to be: vibrant, warm, serene, and characteristic. My bedroom is still no way to completion, but it's slowly and surely coming together with things I have found here and there to give it a Bohemian feel.
Window Treatments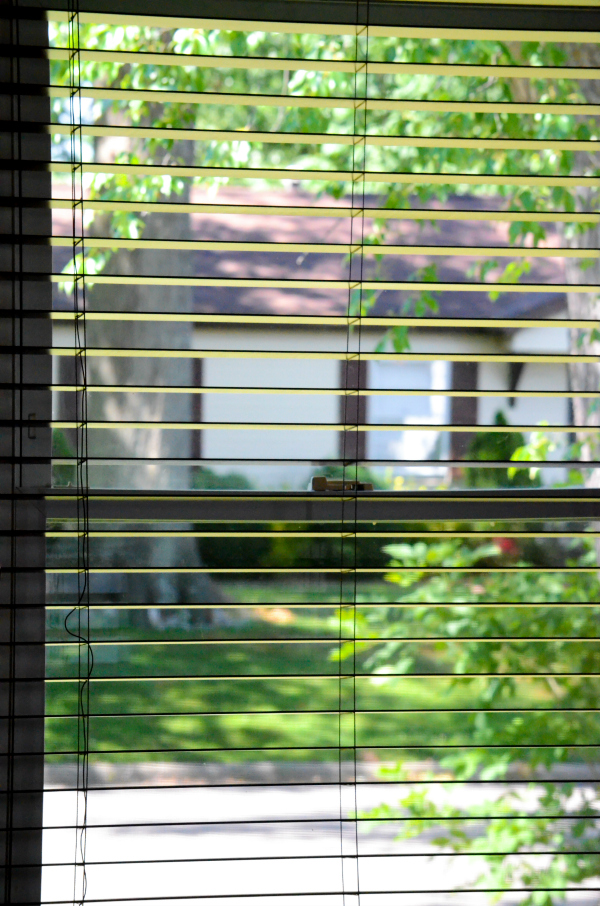 Blinds can make a dramatic difference in a room! That's why I was eager to change the white blinds that came with the house, especially in the bedrooms. Not only were they hideous, but I had to buy blinds a few times already for the other rooms in the house since they would easily tear or break due to being too flimsy. I wish I had thought of a wood blind treatment a long time ago, because this could have easily nipped my "blind" problem in the bud! Even though wood blinds are heavy, you can be assured that they're very sturdy. Therefore, you don't have to worry about them breaking so easily!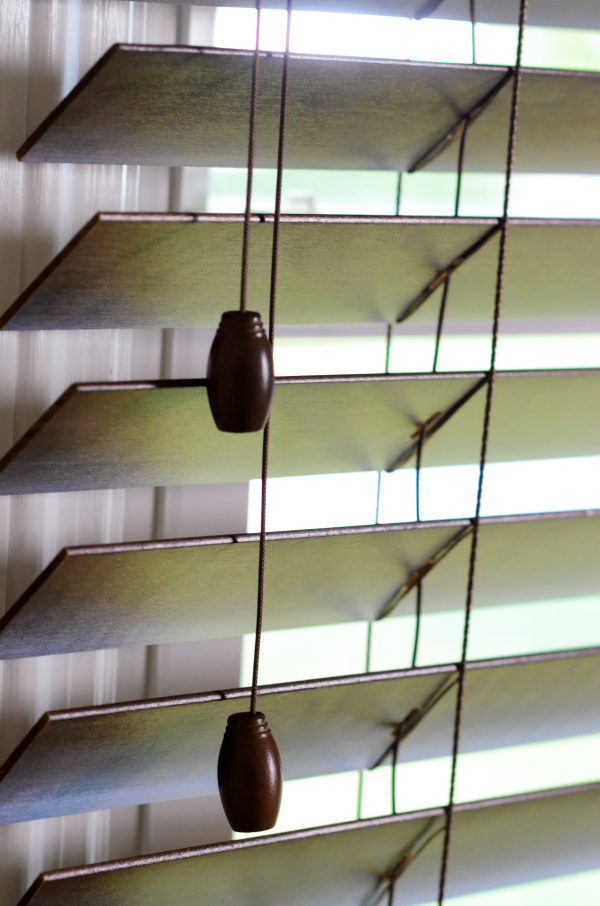 The MADE Essentials 2″ Wood Blinds in Chocolate from Made Blinds that I opted for are perfect for my Bohemian-inspired bedroom. They truly enhance the look of the bedroom by lending a sophisticated touch without a hint of snootiness. The MADE Essentials 2″ Wood Blinds are easily adjustable, made from domestic hardwoods, and are available in a variety of colors and stain finishes. I love the ample amount of privacy that they provide. While I appreciate the natural light, I also love how much sunlight these blinds block in the morning. This helps with the waking up process without being blinded by a lot of sunlight!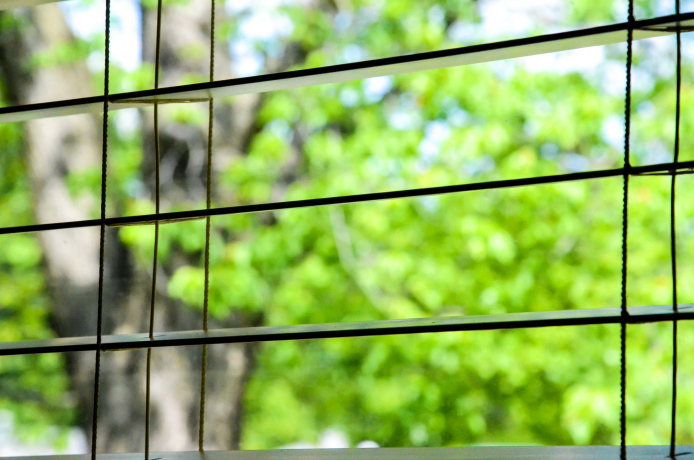 Choosing the right blinds is a decision that requires a lot more than just picking its appearance or color. Made Blinds makes it an easier decision making the process by offering up to 10 free swatches. Additionally, they have a wide selection of blinds and shades that will beautify the home while providing light control and privacy.
Exclusive Coupon
You'll receive 10% off at Made Blinds with coupon code: tothemotherhood when applied at online checkout.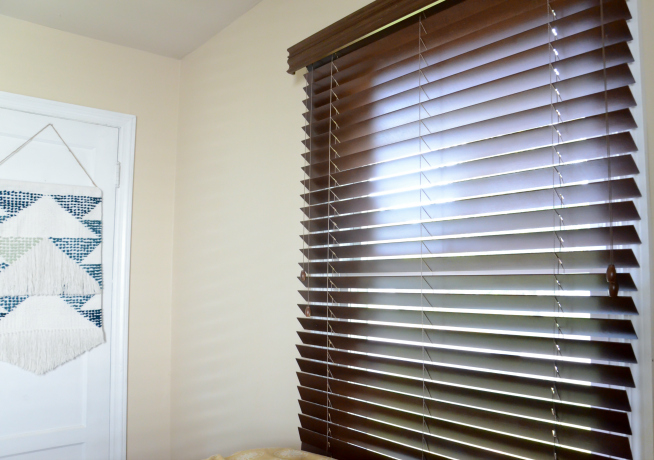 Bohemian Bedroom Tour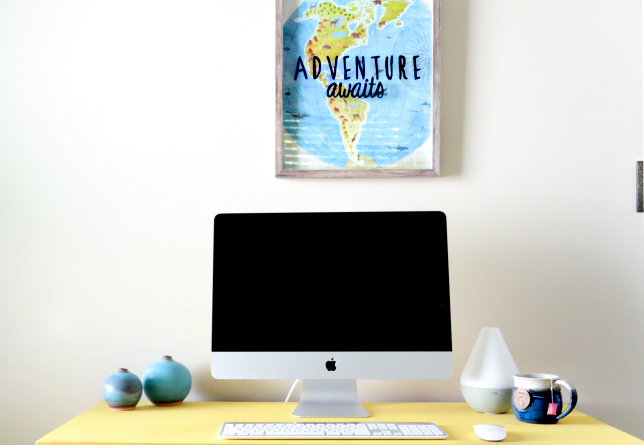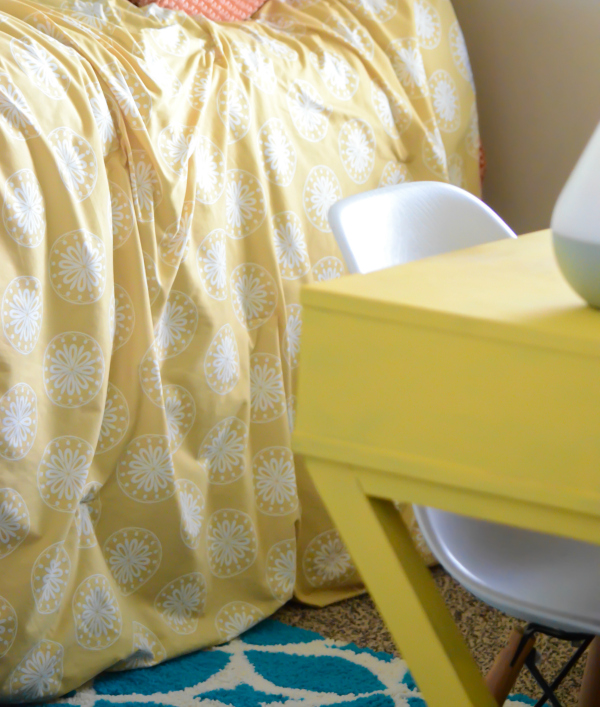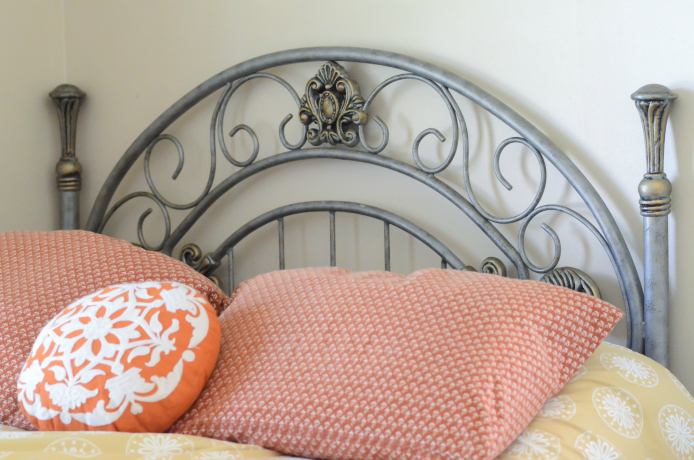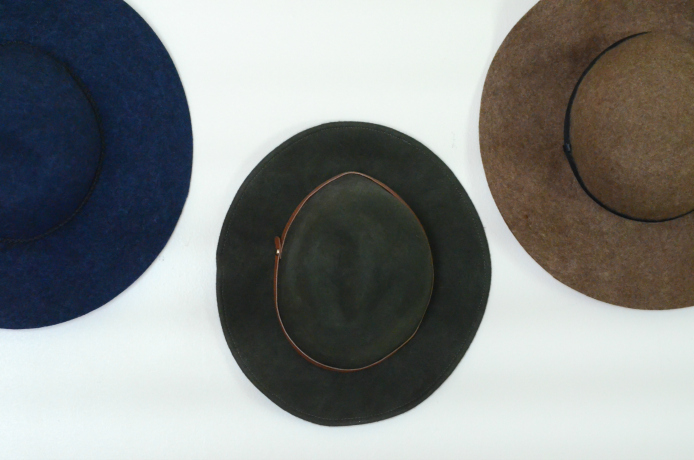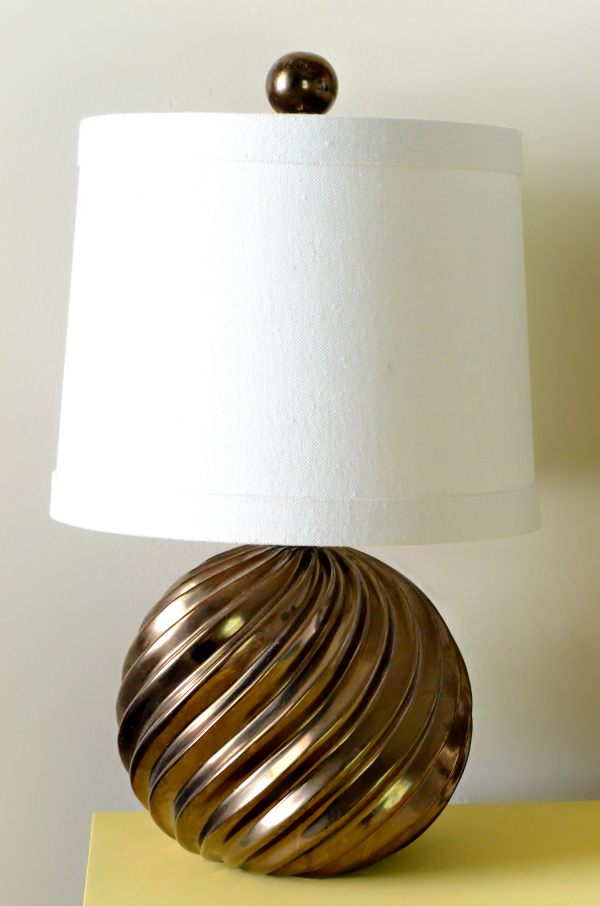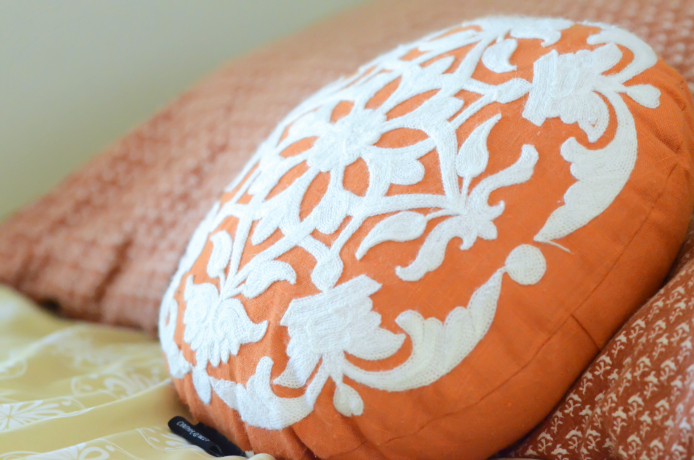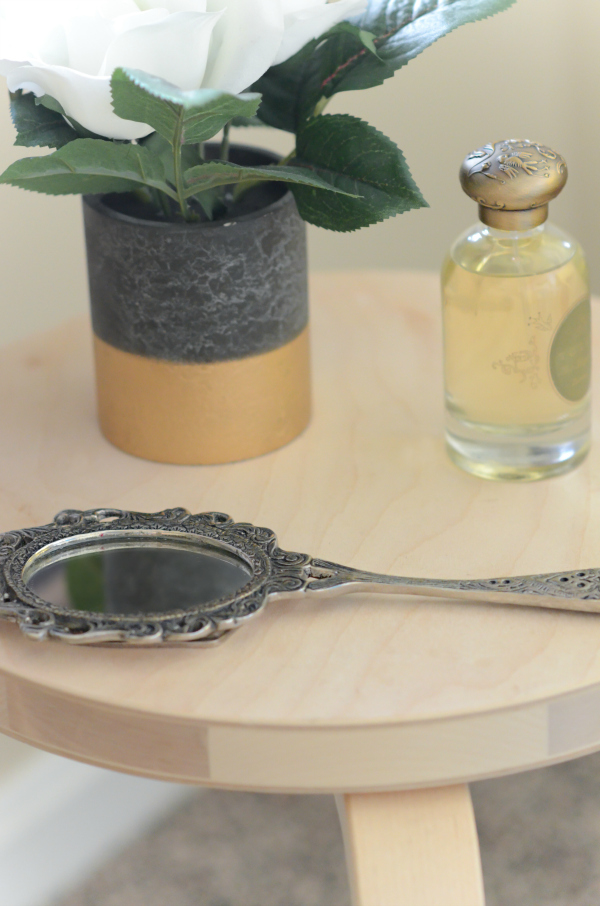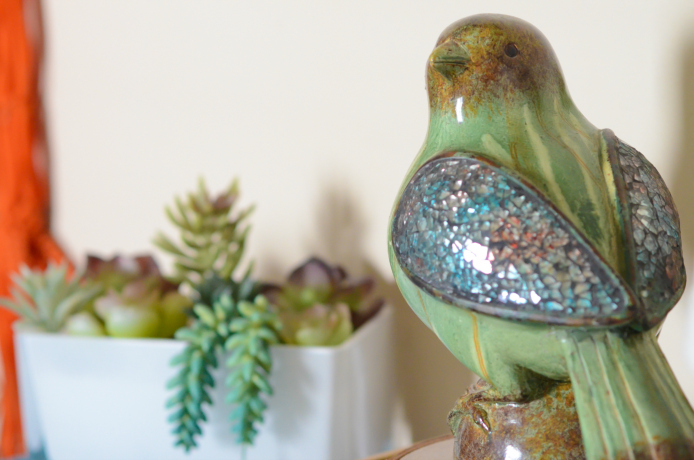 Bedroom Sources
Blinds: MADE Essentials 2″ Wood Blinds in Chocolate (Made Blinds)
Comforter: Unknown
Headboard: Unknown
Sheet Set: Target's Threshold Sheet Set in Burnt Orange Floral
Cynthia Rowley Throw Pillow: Thrifted
Wall Hanging: Threshold™ Woven Wall Hanging (Similar – Diamond Hand Woven Art 18″x26″)
Faux Succulents: Threshold™ Faux Succulents (Similar – Threshold™ Faux Succulents in Black Ceramic Planter or Threshold™ Artificial Potted Succulent in Gold Planter)
Hat "Gallery": Similar Choices – Merona Fedora Hat in Olive Green, Merona Black Felt Floppy, and Black Rancher Hat with Tan Band
Rug: Maples Utopia Geometric Rug – 30" x 46" (Kohl's)
Wall Art: Adventure Awaits Framed Wall Canvas 16×20
Desk: Threshold™ Campaign Desk in Salsa (Repainted in "Maize" Matte Chalk Finish Acrylic Paint by Waverly Inspirations)
Chair: America Atelier Living White Banks Chair (Zulily)
"Nightstand": Artek Aalto Stool 60
Lamp: Raquel 1-Light Accent Table Lamp Ceramic (Lamps.com)
Stay Connected with Made Blinds
What's your favorite bedroom theme style?
This post is in partnership with the MadeBlinds Ambassador program.